Editor's note: Each month, we like to introduce one of our wonderful Glamping Hub hosts and ask what inspired them to create a glamping site. This month, we're showcasing Glamping Hub's Host of the Month for July 2022, Craig from Moonbah Valley, Australia. As an avid adventurer and snowboarder, this host was inspired by the Snowy Mountains in New South Wales, Australia, and began creating his off-grid tiny home. Craig started his glamping business in the Moonbah Valley from a love of the outdoors, the chance to explore, and a desire to create something for himself. This freedom gives him the opportunity to do something he loves, working for himself, and connecting with like-minded guests.
Tell us a bit about yourself?
I grew up in Melbourne but my love of snowboarding took me to Canada; and if it wasn't for snowboarding, I don't believe I would have ended up living in the Snowy Mountains of Australia. I came for the snow in winter, stayed for the mountain biking and water sports in summer, and now I don't see myself moving anytime soon. I'm also a keen four-wheel driver and camper.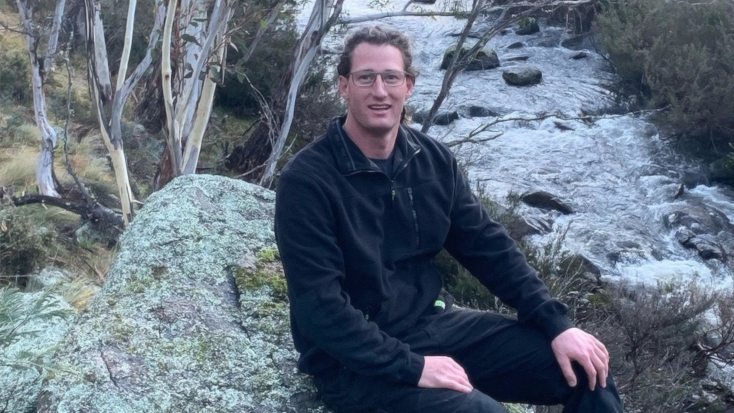 What attracted you to owning a glamping property?
To be able to work from home, share my slice of paradise with others, and be my own boss.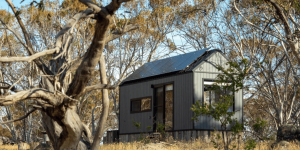 Every glamping site has a special story, could you tell us about yours?
A few years ago I went for a drive around the Moonbah Valley and discovered Big Yard Road. I instantly fell in love with the place. Little did I know that a few years later, when I was looking to buy a property, I would be back here. Once we turned down our road, my eyes lit up. I thought it was fantastic then, but it was not until I soaked up the peacefulness, the rumble of the river water over rocks, the mighty gum trees, and the wildlife that I realized how good it really is. So I called my place after the road that captured my imagination on that random day, years ago.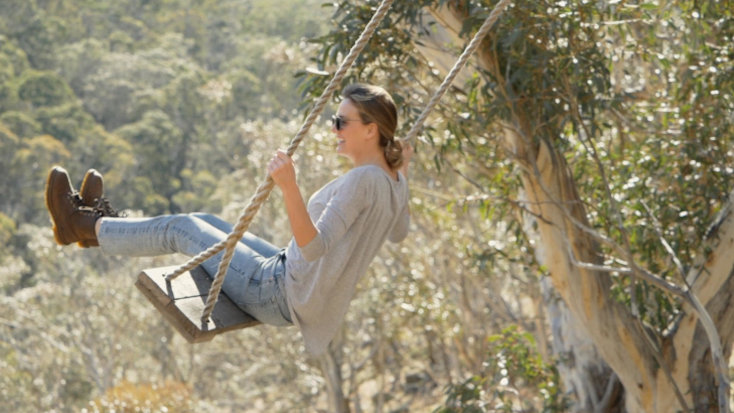 Can you tell us about your most memorable guest experience to date?
The guests were two best friends, one girl from Melbourne and the other from Sydney. They weren't too sure how to light a campfire so I helped them with the fire in the late afternoon, then left. An hour later they messaged me saying they had bought too much food and invited me for dinner. The girls wanted to see a wombat so we went walking at night, searching with flashlights. Then they saw my car and asked if we could go four-wheel driving. They jumped in and were instantly ecstatic about their 4WD adventure – before we had even got off the driveway. I thought they were so funny, these girls from the city. I drove them on the tracks around my place and they had a wonderful time.
Couples who propose to their partners while staying at my place are also particularly memorable. It means a lot that my property has such a special place in their hearts.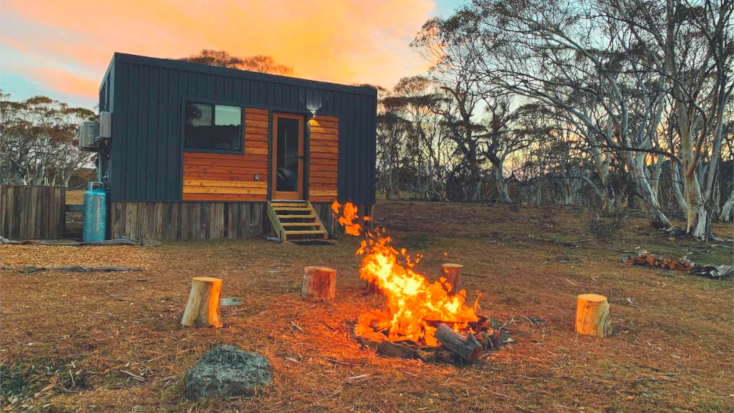 If you could have anybody stay at your accommodation, who would it be and why?
I would have all my friends and family from Melbourne and Sydney come to stay and get my Jindabyne friends to come out so we could all hang out together. To have my family and friends all here together – that would be so amazing.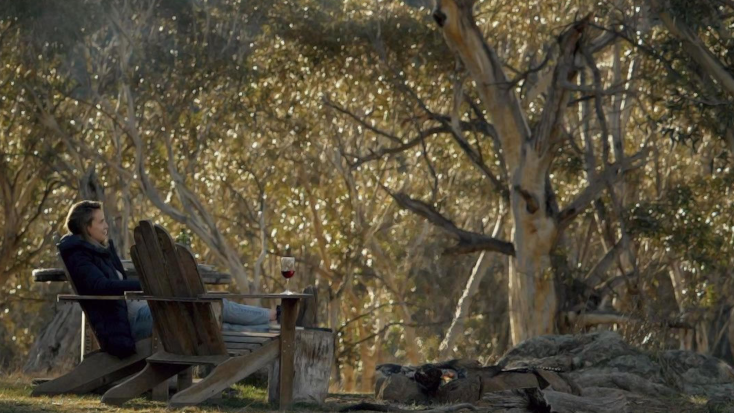 What are some of the challenges you face and what have you learned since opening?
Running a glamping business is harder than I thought. In particular, being a small, remote town means it's more difficult to find professional cleaners. But I am learning every day and it is incredibly rewarding at the same time. So it all balances out in the end.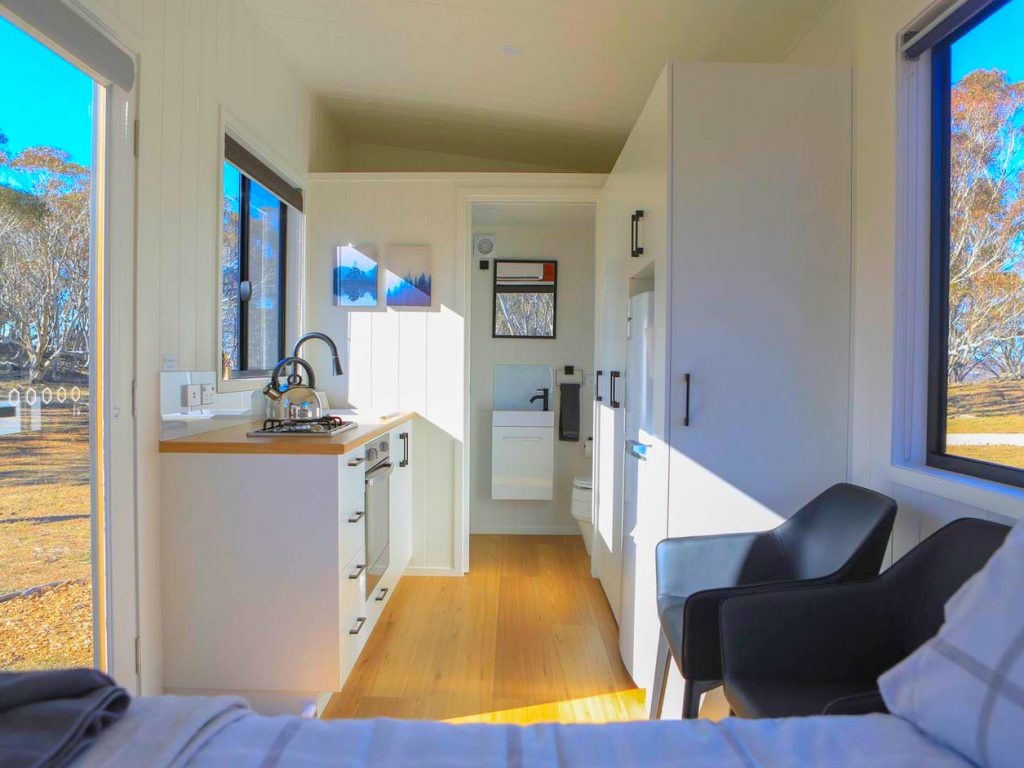 How was your first time hosting?
Amazing and a little nerve-wracking! But the guests loved being the first to stay in a brand new tiny house. They raved about the super comfortable bed next to the oversized window, watching the wildlife up close and seeing a million stars at night. They said the big shower head was glorious and they couldn't believe they had all the comforts of home in an off-grid Eco-cabin. Like many of my guests, they said they would be back.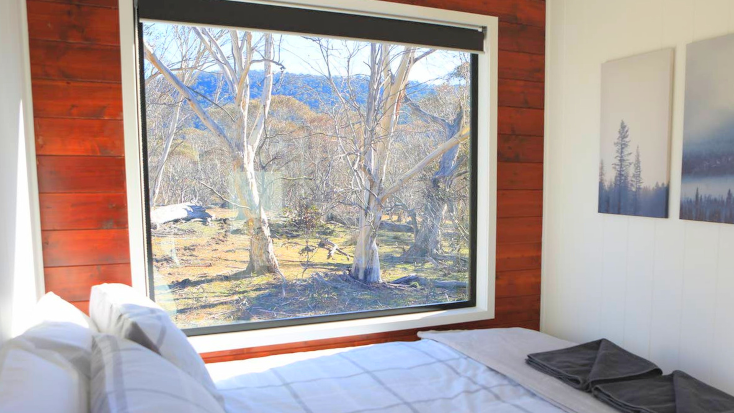 What do you love the most about running a glamping site?
The freedom it gives me to work my own hours.
Where is your ideal holiday destination? Other than your glamping property of course!
Anywhere out exploring and camping in my Nissan Patrol 4WD.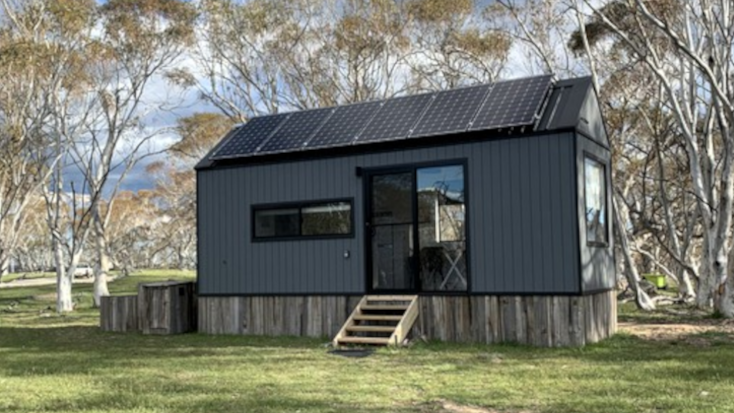 What advice would you give to anyone looking to start or improve their own glamping business?
It takes time. You will never get it right the first time. You need to adapt and adjust along the way.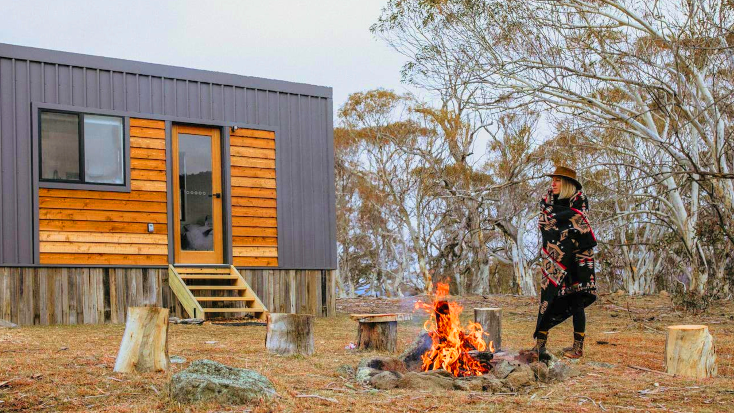 Our community of hosts means everything to us here at Glamping Hub, which is why we love to share their stories in our Host of the Month feature. If you're looking for a romantic weekend away, a chance to get off the grid near lake Jindabyne NSW, or a unique winter escape, check out Craig's tiny homes in Moonbah.
Have you stayed with one of our incredible hosts recently and would like to nominate them for Glamping Hub's Host of the Month? Send us a message via Facebook or Instagram explaining who you've chosen and why!