Jordan River, BC is located on the southern reaches of the West Coast of Vancouver Island and if you were interested in Jordan River things to do, you came to the right place. Only a short drive from the largest city on the island, Victoria, Jordan River is one of the best places to visit in British Columbia and maintains a mystique and sense of remoteness not affected by its proximity to a big city like Victoria, BC.
Read on to find out all about one of the top places to visit in BC and indeed one of the very best romantic places to stay on Vancouver Island: Jordan River, BC.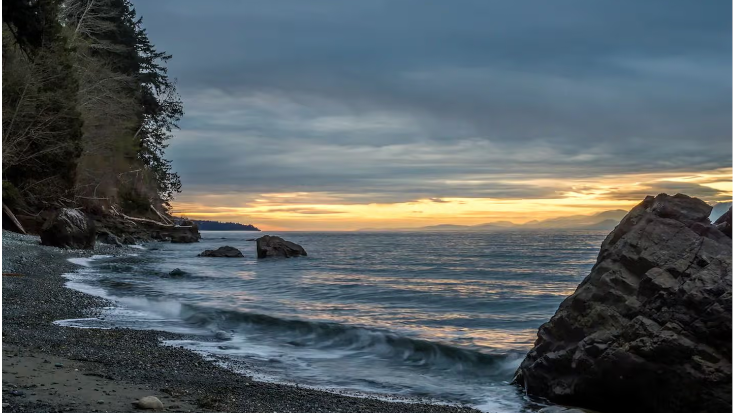 The best Vancouver Island rentals to make choosing your Jordan River accommodation easy in 2020
You'll find that choosing your Jordan River accommodation is a relatively easy task with the Vancouver Island rentals we have available. On the very southern reaches of the island's famous West Coast lies the hamlet of Jordan River. Victoria nearby, and once a mining and logging town, Jordan River is most well-known for its surf breaks and miles of wild coastline, all connected by the Juan de Fuca trail, a 29-mile (or 47-kilometer) trek along desolate beaches and through tangled forest.
Just outside of Jordan River, Vancouver Island, nestled amongst the towering Douglas firs, cedar trees, and hemlock is this stunning, secluded cabin. The cabin's hosts, J.S. and Candice, had lived in the area for almost a decade, observing more and more tourists arriving each year. Besides the local campsites, there wasn't much else in terms of accommodation for the area's growing number of visitors.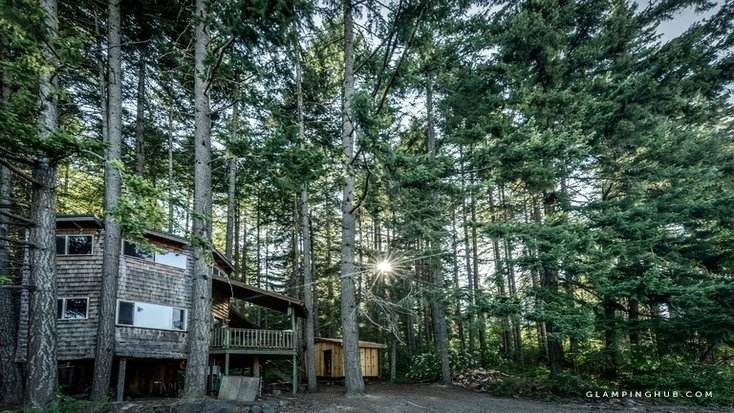 Taking matters into their own hands, J.S. and Candice built the cabin three years ago, hoping to provide a welcoming space for everyone from weekend road-trippers to international visitors. Their goal with the Jordan River accommodation was to create a clean, well-built, and relaxing space. The minimalist interior design was intended to make guests feel comfortable and not distracted by unnecessary details.
While the modern appearance of cabins Vancouver Island is home to like this may feel at odds with the towering trees surrounding the cabin, it all comes together perfectly when you're cozy in bed, listening to the wind whistle through the trees, or sipping a warm coffee on the patio as the morning sun filters through the branches above.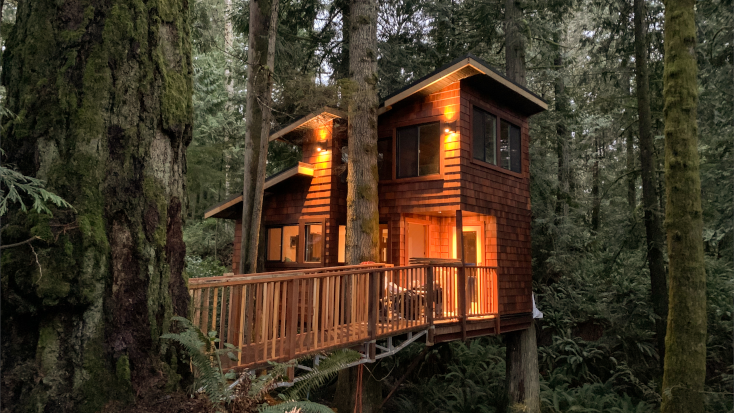 2020 Vancouver Island: things to do in Jordan River area in British Columbia
The Jordan River, BC area boasts quality restaurants and places like the Sheringham Distillery, which offers tours and tastings on the weekends. Just minutes from the cabin are a few options to eat, including amazing breakfast and lunch sandwiches at the Cold Shoulder Café, wood-fired pizza at Stoked Pizzeria, and one of the most incredible dining room ocean views and classy cuisine at the Point No Point Resort (including binoculars on each table for dinner-time whale watching).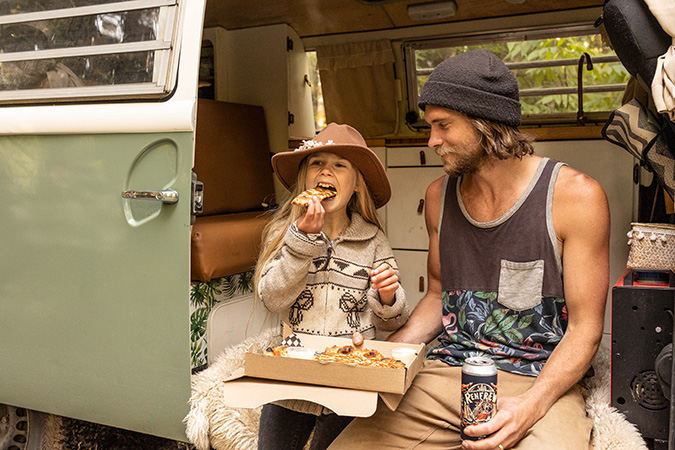 Glamping Hub personally thanks Joe and the hosts of this gorgeous and unbeatable cabin rental for allowing us to feel like we were a part of the glamping getaway in Jordan River!