We are proud to announce the launch of our all-new Glamping Hub App! Don't you just love a handy travel app? We sure do, which is why we've been busy creating a glamping app tailor-made for you. We know you have a full and busy life and love being able to plan vacations on the go. Enter the Glamping Hub App! Specifically designed to make booking your luxury camping trips, quick, easy, and convenient. From search to stay, the handy app makes finding the best glamping options for you an effortless experience. Search countless options that combine comfort and nature. Find eco-friendly getaways around the world, secluded romantic escapes, or unique family vacation destinations. Our user-friendly app is here to make your next outdoor vacation getaway an absolute breeze.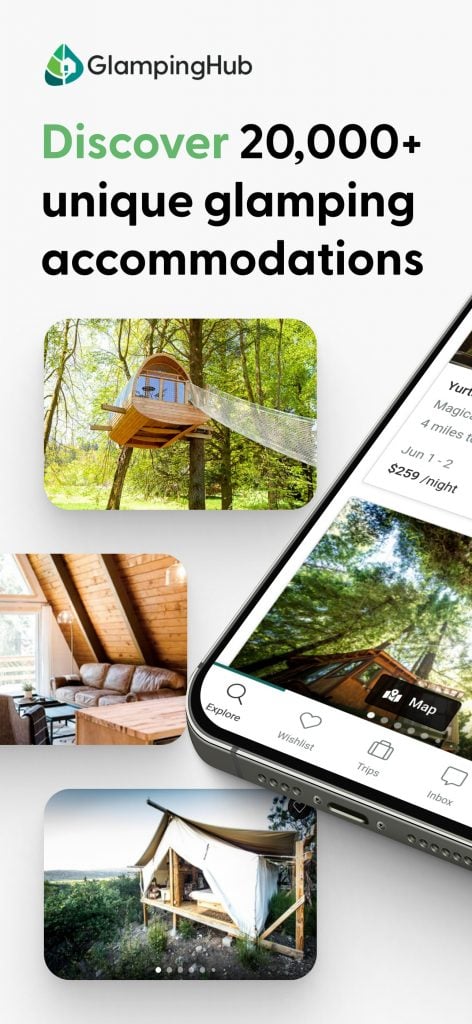 1. Discover luxury camping with the Glamping Hub App
The Glamping Hub app puts more than 20 000 glamping rentals at your fingertips. We cater to every type of traveler with unique rentals in more than 100 countries worldwide. The Glamping Hub App intuitively finds the perfect luxury accommodation near you. Search through your favorite luxury camping options from rustic cabins to designer domes and unique tree houses. Easily refine your search by country, state, or even the world. Include your specific requirements like proximity to the nearest National Park, favorite activities, and amenities like hot tubs and pet-friendly spaces. The Glamping Hub App's user-friendly map feature gives you a bird's eye view of rentals near your location, simply drag the map around to find exactly what you are looking for.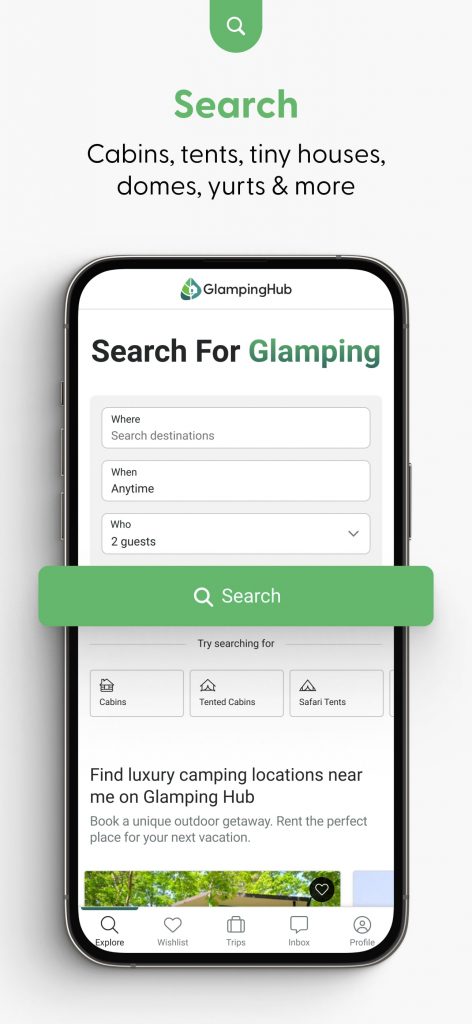 2. Enjoy planning your vacation on the go!
If you love to immerse yourself in nature you need to download our app. Luxury camping is made easy. Keep the best way to discover luxury camping rentals in remote and secluded locations around the world, right on your phone. Our luxury glamping sites are close to nature, surrounded by forests and national parks. Enjoy uninterrupted mountain views or fresh ocean air blowing through the window of your glamping tent. Navigate with the easy-to-use interactive map feature to easily find glamping vacation rentals near you. Conveniently filter your results to include the natural surroundings and landscape you want to explore.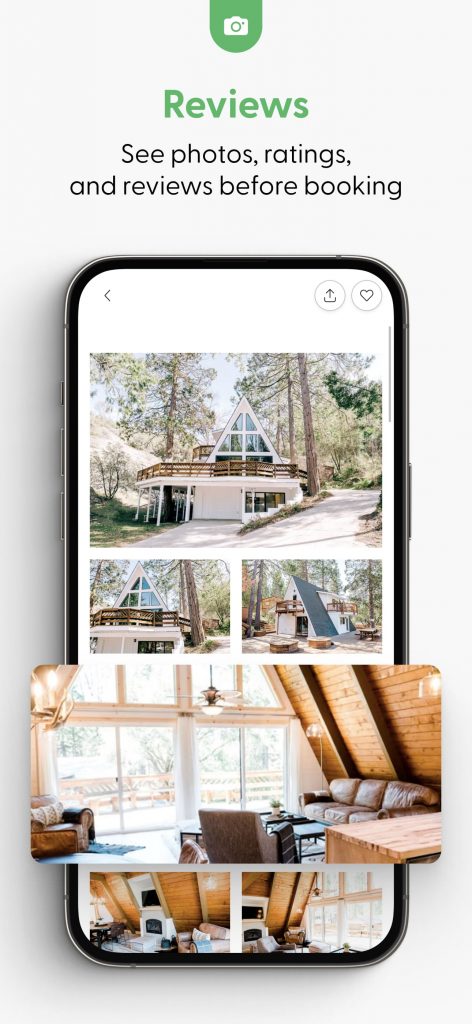 3. Download the Glamping Hub App now on Apple and Android
Every glamper is unique. Whether you're an Android or iOS fan, the Glamping Hub App is perfect for you. We take great pride in providing you with the best family getaways and luxury camping rentals that perfectly match your travel needs. The Glamping Hub App is available now on the App Store and Google Play. Download it. So you can quickly and easily find your ideal getaway today. Love it! Rate it. Leave a review so other glampers can benefit from the Glamping Hub App's ease and convenience. Browse reviews and check out what other glampers have to say about their experience with hosts and glamping around the world. Easily rate your own experience and save your information to conveniently book your next nature adventure.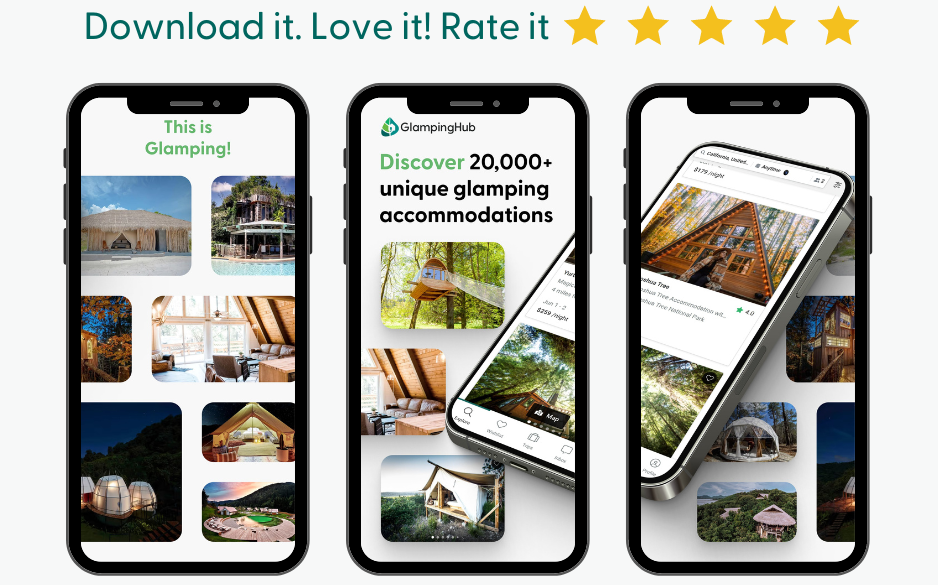 Download the app today and discover unique and luxury rentals near you. Enjoy the freedom of planning your next adventure on the go. Book mountain cabins, cozy tents, and unique tree houses for your next family vacation, romantic retreat, or outdoor getaway.