When we think of the Alps, we normally think of skiing, snowboarding, and snow-covered mountains, but winter is not the only time to enjoy this stunning mountain range – do it in summer along the Haute Route! Once the ski season has wound down for the year, it's time to get out the mountain bikes and boards or pull on your hiking boots – this is an unmissable adventure travel opportunity! Whilst you may be looking for Where to Ski in the Alps, you can find alternatives during the sunny months too!
The Haute Route is the perfect way to explore great swathes of the Alps, as it lives up to its reputation as one of the best-hiking destinations in the world. It gives any intrepid explorer the chance to combine both hiking and mountaineering without having to emulate career climbers and free soloists, like Alex Honnold, or ultra athletes, like Anton Krupicka—all while giving visitors to the region a comprehensive tour of this incredible mountain range.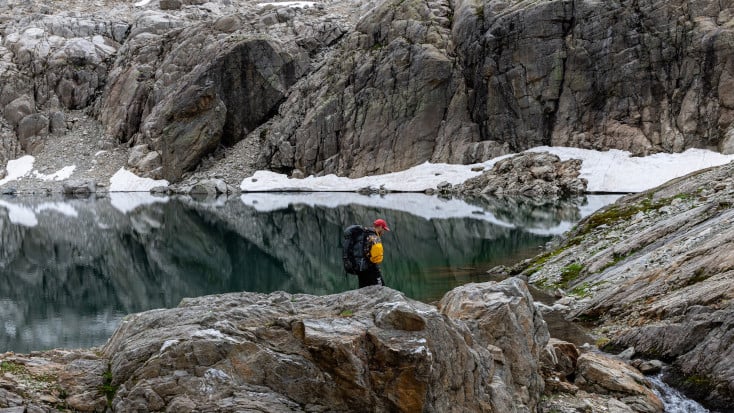 What is the Haute Route? Is it the best hiking in the Alps?
The Haute Route is a trekking expedition through the French and Swiss Alps that was first traversed in 1861 by climbers making their way to climb the Matterhorn. Over the years, the route has been perfected, and it is now a network of well-marked and signposted trails that lead travelers through valleys and mountain paths to mountain huts, small inns, and hotels in the idyllic villages and towns dotted along the way with the best hiking in the region. Starting in France where you stay in great Chamonix cabins or other accommodations It truly is a unique way to explore not just the mountains, but the other sights to be seen along these Alps trekking routes.
The expedition is a safe way to enjoy a mountaineering trip that doesn't require ropes, crampons, or specialized devices, but still remains challenging, due to the daily elevations and distances—all of which are achievable for anyone with a decent fitness level. So it doesn't matter who you are, anyone who is considering the best French Alps hiking trips can enjoy this right here.
Starting in Chamonix, France, the route takes hikers over the Swiss border, ending in Zermatt, just under a fortnight later. Taking part in this trip will not only give you the chance to explore some beautiful Alpine towns, but you will also get the chance to see Mont Blanc and the Matterhorn in all their glory.
The hike will take you from altitudes of 1,800 meters to almost 3,000 meters over the course of the expedition. You'll get to enjoy a front-row seat to Mont Blanc and the Matterhorn; explore valleys, lakes, and glaciers; try some great local food; and learn about the region's history and culture. All this is possible during your Switzerland hiking experience!
With a trip of this caliber, you're going to want to go with hiking tour companies who know the route like the back of their hand and have a wide range of experience leading expeditions. There are various tour companies that offer great experiences and differing packages, depending on the wants and desires of the adventurer signing up to get involved in some Alpine hiking.
Wilderness Travel is one such company, with numerous veteran guides when it comes to leading an expedition. In addition to their Alpine adventure, Wilderness Travel has packages available all over the world, catering to all adventuring tastes and abilities. The Haute Route cost, starting at $5,995, covers accommodation and all but two meals over a 12-day period. If this hike isn't challenging enough, the more intrepid explorer can also opt for their bespoke, Great Alpine Traverse, which will take you from Chamonix in France, through Switzerland, northern Italy, southern Germany, and finally to the historic city of Salzburg, Austria to deliver truly amazing vacations in Europe.
Alpenwild specializes in trips and treks through the Alps. They also have a variety of packages available to their clients, each one offering differing difficulty levels and the option of either guided or self-guided treks. The full, guided option will get you an all-inclusive experience. For $4,595, you'll get picked up at Geneva Airport, and transported to Chamonix, and you'll have a guide leading the group for the full 11-day trip, followed by transportation from Zermatt to Geneva on the final day. All accommodations and meals, minus drinks and gratuities, are also included.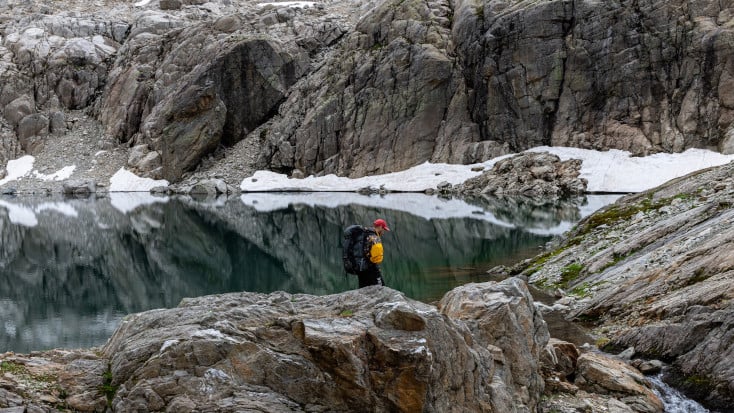 The self-guided option, starting from $2,895, also provides transportation to and from Geneva Airport, along with 13 nights in hostels, huts, and inns. Buffet breakfasts in each of the accommodations are available. Nine evening meals are also included, but you'll need to find a spot to eat in Chamonix, Verbier, and Zermatt, which will be easy enough. All three towns have a wide variety of restaurants and bars to choose from, so your only dilemma will be choosing between them all when you want to go hiking in the Alps.
Alpenwild also provides you with all the information, maps, and documents you will need to complete the trip, including detailed route directions, basic trail maps, hotel contact information, train and bus schedules, and nearby emergency medical contacts.
Hiking boots – Get the best shoes for walking all day!
It may seem like an obvious one, but there's never any harm in a small reminder. You're going to be hiking over some tough, albeit stunning, terrain, so a sturdy boot is vital. The best shoes for walking all day on the market offer support for your foot while also ensuring you don't roll your ankle if you step on loose rocks and turf. If you're buying new hiking boots specifically for your trip, make sure you wear them in first to avoid blisters and discomfort on your trek.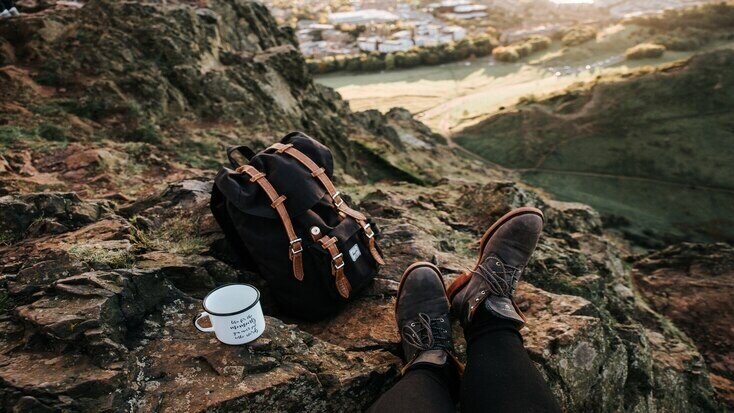 Best hiking foot care & tips during your vacations in Europe
When you reach your accommodation each night, the first thing you're going to want to do is to unwind with a hot shower or a relaxing bath. Once you've washed away the day, make sure your feet are looked after well. As important as the other equipment is your hiking foot care! Using moisturizing creams will help, but it doesn't stop there. Before you get going in the morning, make sure to use the same creams; Mycota powder, which contains zinc undecylenate and undecylenoic acid; and anti-rubbing tape in the areas you are susceptible to getting blisters in—all of which will ensure your feet don't go through undue trauma along the way.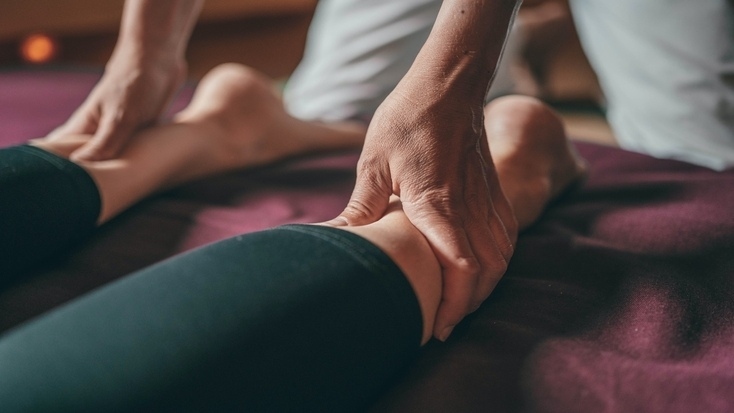 What to wear in the Alps – the best hiking attire along European destinations. 2021 is the year to do it!
Yes, you are going in the summer, but it's still a mountain range! There's no denying there will be days when you're more comfortable with just a fleece or even a t-shirt, but when you're up to nearly 3,000 meters, staring the mountains in the face, you'll be grateful you packed a quality, lightweight jacket to top off your hiking attire. So don't worry about what to wear in the Alps, do your homework and you'll be fine along the best European destinations 2021 has to give you!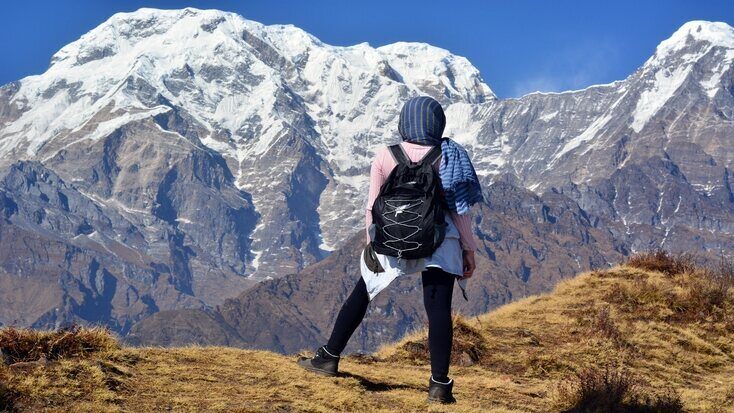 How to prepare for the best hiking in the alps
You've booked your trip, and you've bought your equipment, but you can't rest on your laurels now! While the Haute Route is doable for both rookies and veterans, you'll still need to prepare your legs for what's about to come with some intensive mountaineering training – you'll thank your past self later!
Going running several times a week is great preparation. You're not just strengthening your legs; you're also improving your cardio and lung function. You're not preparing for a marathon, so a five-kilometer run in the park two to three times a week should be enough.
So what more for your hiking workout plan? Going to the gym can be a bit of a drag, but some upper body work will help strengthen you for carrying a backpack up mountain paths for a couple of weeks. While you're there, why not spend some time on a stair stepper, too? After all, a large portion of each day is going to be spent going uphill, so a few sessions will strengthen your joints before your adventure. In the same way that the best way to prepare for a marathon is to run, the best way to prepare for a hiking holiday is to go hiking. You can pick some spots close to home, and once a week or so, head out and stomp up hills, through forests, and along footpaths for a few hours.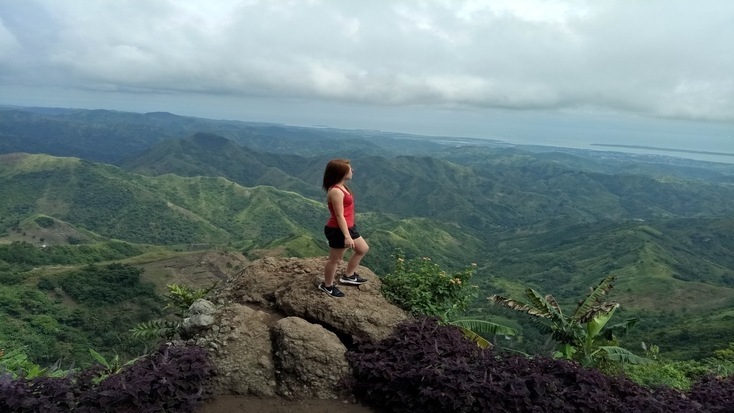 ---