If you're still searching for Mother's Day ideas, plan a weekend getaway for the family!
Mother's Day weekend falls on 14th March 2021 in the UK, and it's the perfect opportunity to show mum how much you appreciate everything she does and continues to do. When thinking of what to get for a Mother's Day gift, why not treat mum to a weekend getaway? And since it's Mother's Day, you can make it a getaway for the whole family to enjoy, and take part in some family activities and experiences. With so many stunning places to visit in the UK, you can get away from the hustle and bustle of towns and cities, and leave the stresses and strains of the Monday to Friday and enjoy a weekend in the stunning British countryside. Since lockdown and travel restrictions have limited our chances of travel for the next month or two, you can still give mum the gift of travel by planning a getaway in the not too distant future.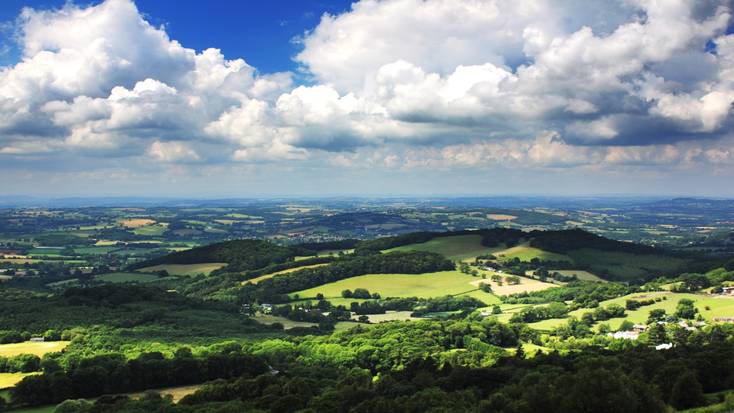 Buy unique Mother's Day gifts this year: buy a Glamping Hub gift card and plan your getaway!
Chocolates, flowers, maybe a favorite movie or book are all classic gifts for Mother's Day, but why not treat mum to some unique Mother's Day gifts this year? With a Glamping Hub gift card, you can plan a weekend getaway, either for her to treat herself to a quiet break away from the day-to-day, or so you can enjoy a family trip somewhere in the stunning British countryside, one of the best things to do on Mother's Day Weekend.


Spend a relaxing weekend in the Cotswolds this Mother's Day weekend
With a variety of things to do in the Cotswolds, this is a stunning place to spend a relaxing Mother's Day weekend. Covering almost 800 square miles over five counties (Wiltshire, Gloucestershire, Oxfordshire, Warwickshire, and Worcestershire), the Cotswolds is the largest of the 38 Ares of Outstanding Natural Beauty in England and Wales. With rolling hills and chocolate box villages, there are some wonderful places to visit in the Cotswolds, such as the idyllic village of Castle Combe which was used in movies such as Stardust and Warhorse. With some luxury camping near the Cotswolds, you can look forward to a weekend of discovering beautiful towns and villages, and enjoying some walks through the stunning countryside, such as the Cotswold Way.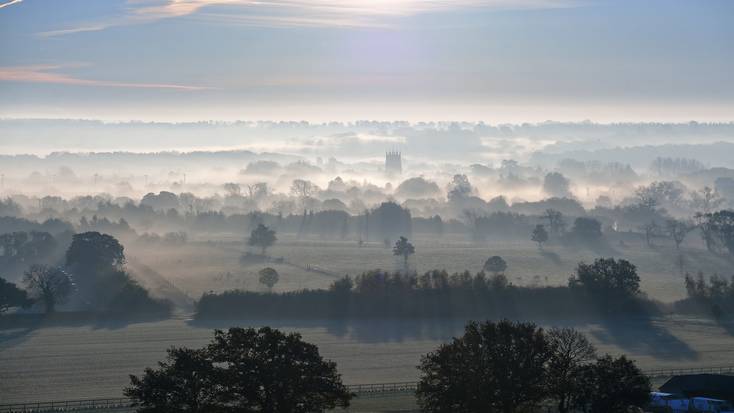 Explore the South Coast this Mother's Day weekend
OK, I know what you're thinking; British beaches in March? Obviously this isn't going to be the best time of year to sunbathe and swim in the ocean, but the South Coast boasts some stunning areas of natural beauty. From the White Cliffs of Dover in Kent to Lands End in Cornwall, we're really spoilt for choice when it comes to beautiful places to visit on the South Coast. You can enjoy the coastal paths in Kent, and head inland to take in the stunning beauty of the Garden of England, or head to Dorset and explore the Jurassic Coast with its incredible rock formations. Make your Mother's Day weekend getaway even more memorable with a stay in one of our cozy glamping accommodations or book a stay in one of our luxury yurts, the perfect way to enjoy the great outdoors!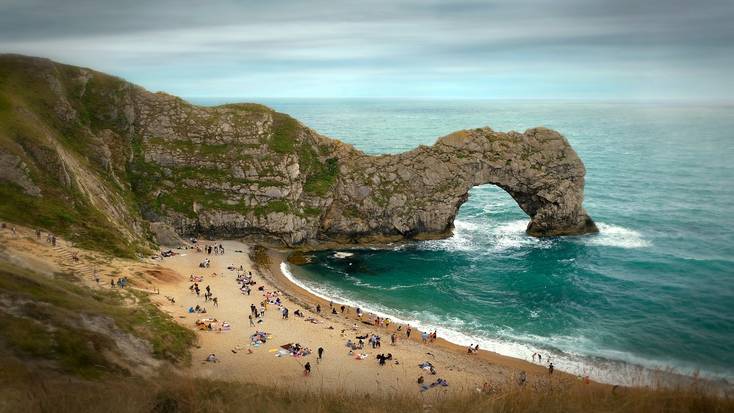 Things to do in the Lake District this Mother's Day weekend
If you plan a Mother's Day weekend getaway in the Lake District, you will not be disappointed. Rugged, yet tranquil, this extraordinarily beautiful area inspired the world created by Beatrix Potter, and with so many things to do in the Lake District, you're sure to be inspired as well. If you head to the Low Gillerthwaite Field Centre, you can enjoy a nighttime adventure of stargazing. The lack of light pollution here means this is quite possibly the best place in England to see the night sky. For a creepy day out, head to Muncaster Castle, the UK's most haunted castle! With numerous places to visit in the Lake District for walks and hikes, it's hard to choose the top destination in the area, but Lake Buttermere would definitely be near the top of the list. With a two-hour, four-mile walk around the lake, you'll enjoy views of the areas rugged peaks and fells.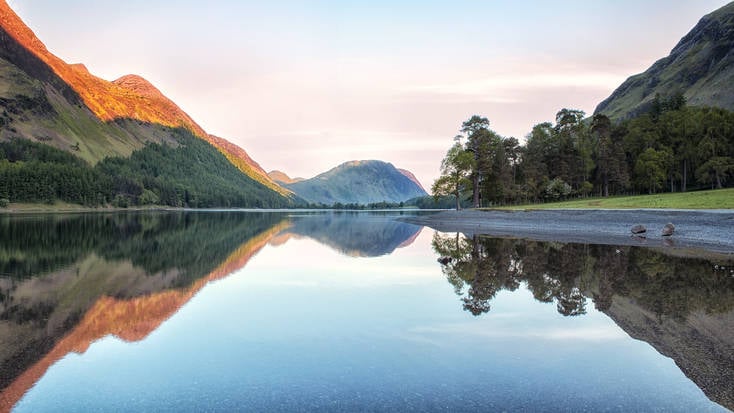 Visit Scotland and discover the beauty of the Highlands
When it comes to glamping, Scotland is well worth the visit, especially when you can enjoy rentals with hot tubs in some truly spectacular parts of the Scottish countryside. With rugged terrain, wild coastline, and huge, pine forests. Spend your Mother's Day weekend getaway hiking up hills and mountains. With some incredible trails like the Lost Valley Trail, Glencoe Lochan, and the West Highland Way, there are miles-upon-miles of Scottish countryside to discover. If you make your way to Loch Ness, you can enjoy a boat tour and see if you can spot the legendary Loch Ness Monster! The coast of Scotland is absolutely beautiful, and while it's not necessarily the best place for sunbathing, with stunning coastal walks and villages with pubs along the way, it's well worth a day or two of exploring.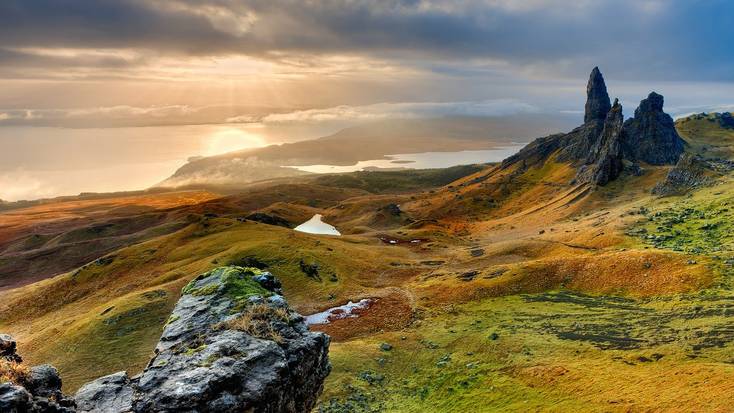 Enjoy a weekend away from it all in the Snowdonia National Park, Wales
With so many stunning places to explore in the UK, you almost don't need to go abroad! The Snowdonia National Park, Wales, is one of the reasons and gives visitors the best of the great outdoors. Bordering the coast and expanding into hills and mountains, there are plenty of things to do in Snowdonia. One activity not to be missed is the Penrhyn Slate Quarry Zipline, the fastest zipline in the world. Speeding over an old quarry, it's sure to get the adrenaline pumping while also giving you a unique view of the national park. If you'd prefer to keep your feet on the ground, then you can enjoy some hill walks, such as High Carneddau from Ogwen, Bochlwyd Horseshoe, and the Snowdon Horseshoe to name but a few. With a stay in one of our unique rentals in Snowdonia, the whole national park will be no more than a few feet from your front door!