Spring is upon us. The winds of winter are departing, and to celebrate the start of spring, why not enjoy a secluded family vacation? With so many places to choose from, weekend getaways from NYC are a sure way to enjoy the great outdoors without having to go too far from the city.
From Harriman State Park in the south of New York to wine tasting during Upstate New York getaways, the best weekend getaways from NYC offer so much. Enjoy a serene walk through the Upstate NY wineries and vineyards, hike mountain trails in the Catskills, or enjoy watersports on one of many lakes; there is something for everyone here. We've put together a shortlist of some of our favorite New York getaways, so keep reading and start planning your own New York getaways for 2022.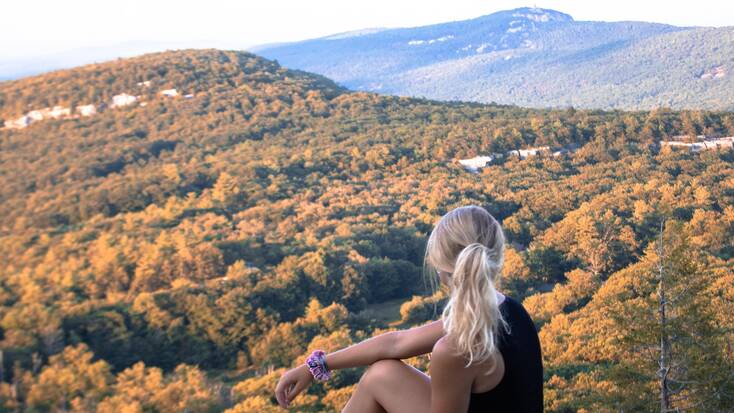 Enjoy weekend getaways from NYC with a stay in Lake Placid, NY
The first of our weekend getaways from NYC is in the idyllic Lake Placid, NY. Nestled in the Adirondacks, there are plenty of things to do at Lake Placid. The lake offers plenty of opportunities for some watersports, such as kayaking and swimming, but you can also look forward to some pretty epic hikes through the Adirondack Mountains. While staying in some unique Lake Placid rentals, you can also look forward to whiling away peaceful afternoons in the town of Lake Placid with its shops and cafes offering the perfect option for a potter through the town. Another possibility, just at an hour drive from Lake Placid, and a place where you can go glamping: Lake George. Don't miss out on visiting this popular destination.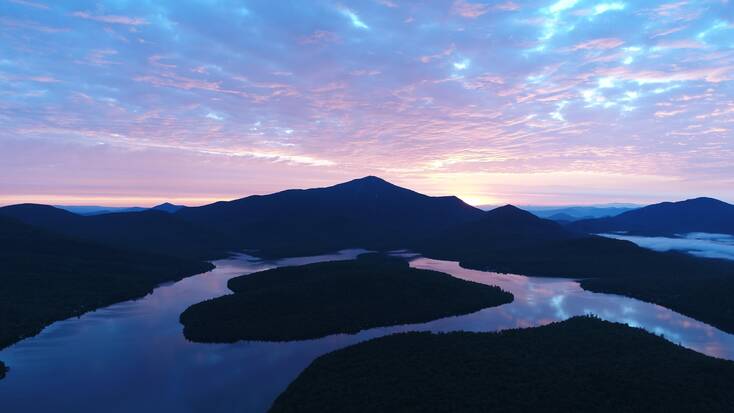 Head to Bear Mountain State Park for one of the best weekend trips from NYC, 2022
Just an hour and a quarter from NYC, Bear Mountain State Park is the perfect spot to escape the hustle and bustle of the city for one of the most memorable weekend trips from NYC. Bear Mountain, NY, rises over the west bank of the Hudson River, providing some wonderful activities in the great outdoors all year round. Cross the Bear Mountain bridge with its views over the Hudson River Valley, and head out on some incredible Bear Mountain hiking trails. With some incredible options for cozy, secluded camping, Bear Mountain State Park will leave you thinking that this is, without doubt, the best places for weekend getaways from NYC.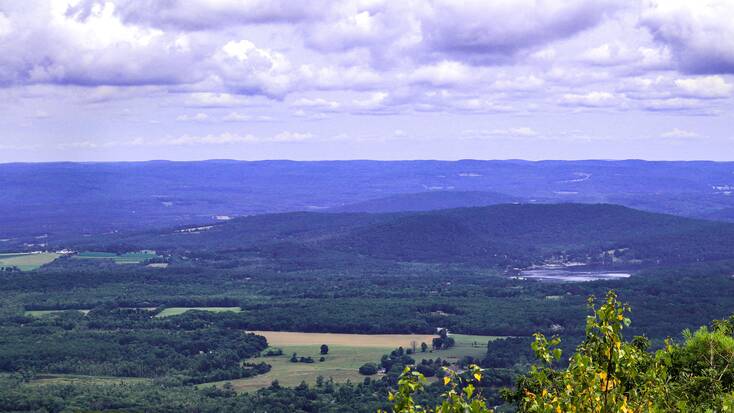 Discover all the things to do in the Hudson Valley
Whan it comes to glamping Upstate New York, there's nothing like the Hudson River Valley, which stretches from Westchester County to Albany, the New York state capital, and it's a great option for weekend getaways from NYC. The Hudson River flows through the Hudson Valley, leading visitors on hiking trails, boating trips, and for a calm day of culture, there are a nuimber of winereis and vineyards, as well as orchards and sustainable food providers. Stop off in the New York State Museum, or try rock climbing in the Shawangunk Ridge & Mohonk Preserve while staying in unique accommodations along the Hudson Valley, NY.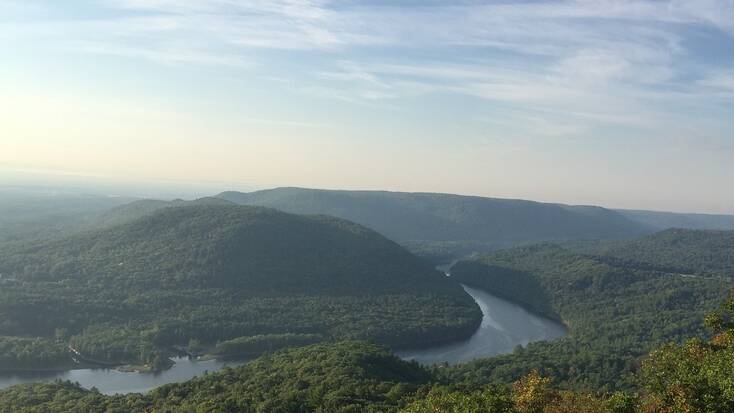 Spend your weekend getaways from NYC in Phoenicia
With some stunning cabin rentals in Phoenicia, NY, you can totally escape into the stunning great outdoors of New York State. Two and a half hours from New York City and tucked away in the stunning Catskills, this adorable hamlet gives visitors plenty of things to do. In Phoenicia, NY, you can look forward to floating down rapids on the nearby creek, or simply enjoy relaxing in the hamlet's mellow atmosphere, sipping a cool beer in one of the local watering holes for one of the most relaxing weekend getaways you could hope for from NYC.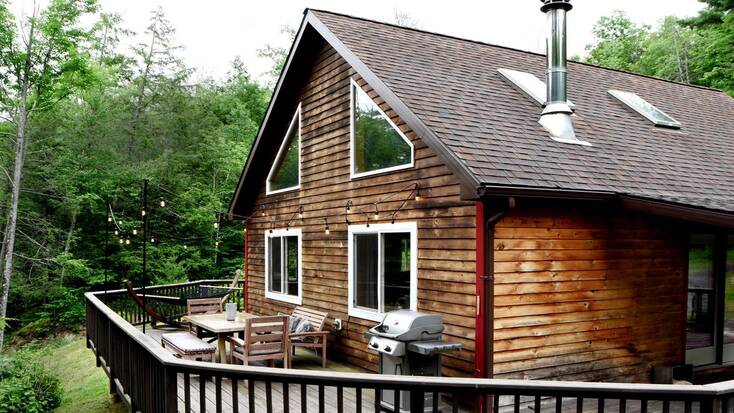 Hike up Windham Mountain for the perfect spring vacation in 2022
Another idyllic town in the Catskill Mountains, Windham, New York, is a great spot for a secluded vacation throughout the year. From ski trails to a mountain bike park, as well as hiking trails through hills, forests, and up Windham Mountain, a stay in a secluded, rustic cabin rental near Windham, New York is sure to give you and the whole family the perfect, peaceful spring vacation for the NYC getaways you all deserve in 2022.