We're quick to think of California wine country when imagining a wine country getaway, but the Willamette Valley in Oregon is home to a thriving wine country with over 200 wineries from which glampers can savor every last drop of vino. The Willamette Valley Wine Country in Oregon stretches from Portland all the way down to Eugene, and we've got accommodations all along the way, all of which will never be far from an Oregon Wine Country vineyard.
Prepare to taste some excellent Pinot Noir, Pinot Gris, Chardonnay, and Riesling while luxury camping in Oregon Wine Country, and be sure to buy a bottle or two to bring home—or just back to your glamping rental. It's time to experience a whole new kind of Wine Country getaway.
Glamping Portland: Discover the best wineries in Oregon from luxury vacation rentals in 2021
Couples will love a romantic retreat to a rustic luxury tent, perfect for glamping Portland and complete with luxurious spa robes for you and your honey and an included breakfast. You can even arrange to have gourmet meals delivered to the glamping property if you so desire!
An upscale treehouse Portland has to offer, on the other hand, is the ideal accommodation for a group of friends or three couples looking for a unique vacation destination from which they can enjoy the Willamette Valley's vast wine selection.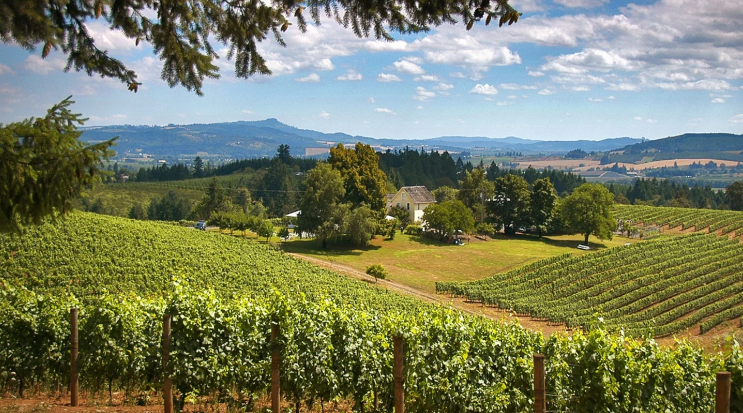 Luxury camping, Salem: Explore Oregon Wine Country from a variety of in-demand rentals in 2021
Huddled in and around Salem are four fantastic Wine Country getaways, featuring mobile, vintage Airstreams, a 100-year-old secluded cabin, a stunning glass rental with 360-degree views of the surrounding landscape, and cozy, open-air-style bungalows near Detroit Lake.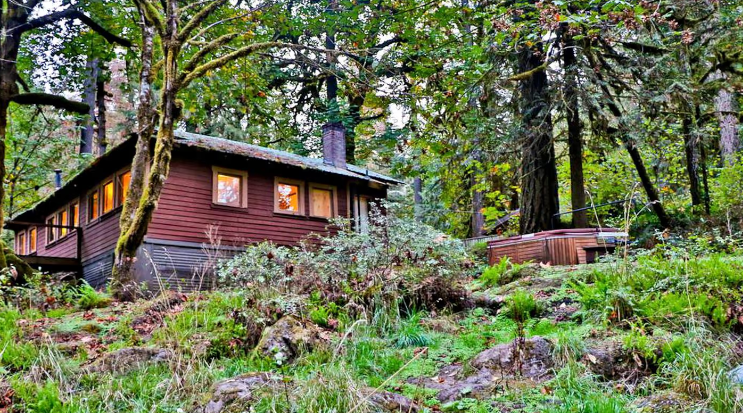 Of these luxury rentals, many are perfect for an intimate escape enjoying the luxury camping Salem has to offer with a significant other, though a group of friends or family members could rent out both of the bungalows for a six-person vacation in Oregon Wine Country. From here, you'll easily be able to head out on the Salem Wine Trail, stopping to visit places like Honeywood Winery, the oldest winery in Oregon, and Orchard Heights Winery, which specializes in chocolate and wine pairings.
Try an authentic Oregon Pinot Noir in the comfort of your Eugene luxury rentals
Further South near Eugene, you'll never want to stay anywhere else again after a night in these quirky tipis and Eugene luxury rentals in the Mohawk Valley. With seven different tipis to choose from, come for a romantic Oregon Wine Country getaway, or gather up your closest friends, and each grab a different tipi for the weekend.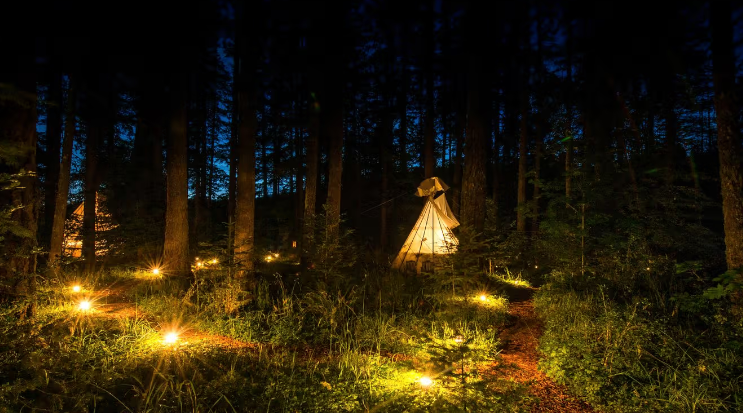 Head out for a scenic drive along the Territorial Highway—be sure to name a designated driver for the day first!—and plan your day around the Territorial Wine Trail that includes over 15 wineries, at each of which you can go for a tour, meet the winemakers themselves, or even enjoy live entertainment on holiday weekends.