Now is the time for Thanksgiving getaways in 2022! With the scent of pumpkin pie and fresh cornbread wafting through the streets, it can only mean one thing; Thanksgiving is just around the corner. We all know that this fall holiday is a special time for family, friends, and feasting, so why not make the place you spend it just as special this year?
Say yes to a non-traditional Thanksgiving celebration, and join the Glampsgiving movement that's sweeping the nation. These glamping accommodations in the U.S. provide the perfect family hub to indulge in all the traditional festivities, but in a unique environment that packs a delicious, pumpkin-spiced punch.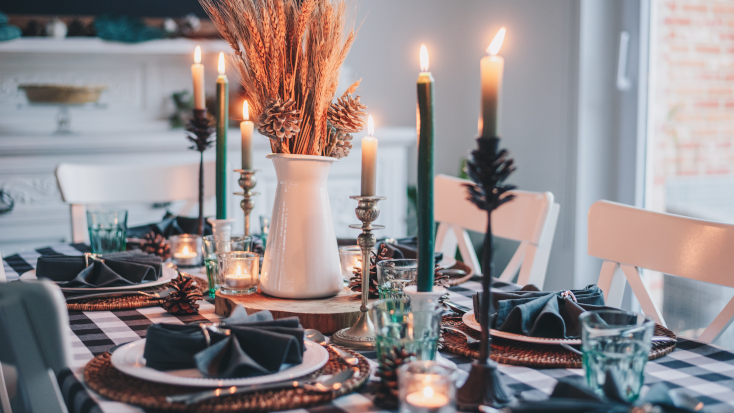 Keep reading and discover some amazing places to enjoy a non-traditional Thanksgiving this year with Idyllwild Dome in 2022.
Snugly tucked away in the San Jacinto Mountains and overlooking a forest jeweled by copper and crimson foliage, this Idyllwild glamping dome is an inspiring place to gather all the family for a non-traditional Thanksgiving unlike any other. On top of oozing autumnal charm, the impressive interior of this property will soon have you all under its spell.
With a fully-equipped kitchen, the capacity to sleep up to six guests, and pet-friendly this is an ideal Thanksgiving getaway. There is also a large outdoor lounge area with an 18-jet hot tub, which means that there will be plenty of space for all the family to reconnect and make lots of joyful holiday memories this year.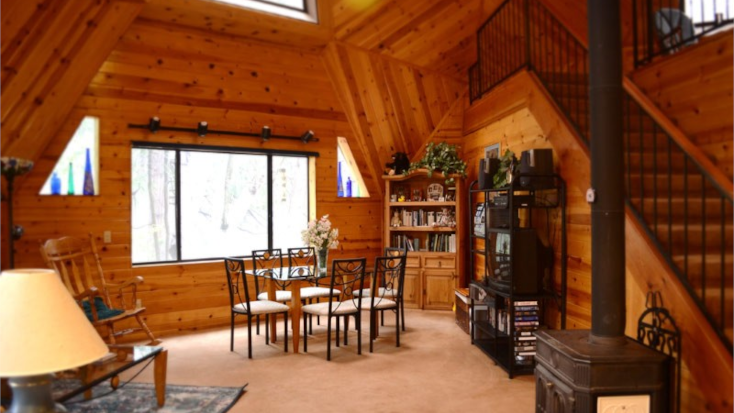 Interested in the best Thanksgiving destinations in 2022? Stay on a private Florida Keys island for the ultimate getaway.
Keen to find the best Thanksgiving destinations in 2022? Breaking tradition this year comes in the shape of your own private Florida Keys island, a Thanksgiving hideaway truly unparalleled by any other. With a capacity of up to eight guests and a fully-equipped kitchen, this beach house is a place where the whole family can give thanks and devour a beach-view banquet of delicious roast Turkey with all the tasty trimmings.
The wrap-around deck boasts a beautiful dining area where everyone can assemble to spend some of that much-needed quality time together, away from the hustle and bustle of the city.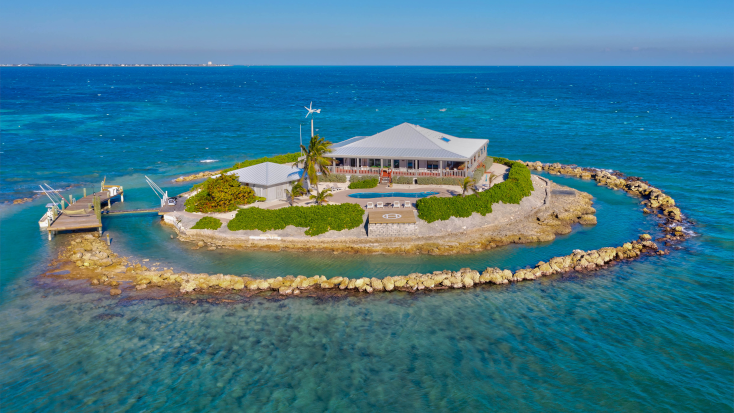 Enjoy an alternative Thanksgiving in 2022, up in the trees at this luxury tree house in San Francisco.
High atop the trees and camouflaged by glowing foliage, this luxury San Francisco tree house is kissed by the autumnal sun from sunrise to sunset, and with its six bedrooms and five bathrooms, it truly is a family reunion paradise perfect for those upcoming Thanksgiving getaways 2022 has in store for us.
Accommodating up to a maximum of 12 guests, this property should be top of the list for people wanting to revel in the holiday cheer together this year. Where could be better to bake your batches of spiced cookies and generate team spirit for a game of Charades, than in an enchanting Thanksgiving treehouse?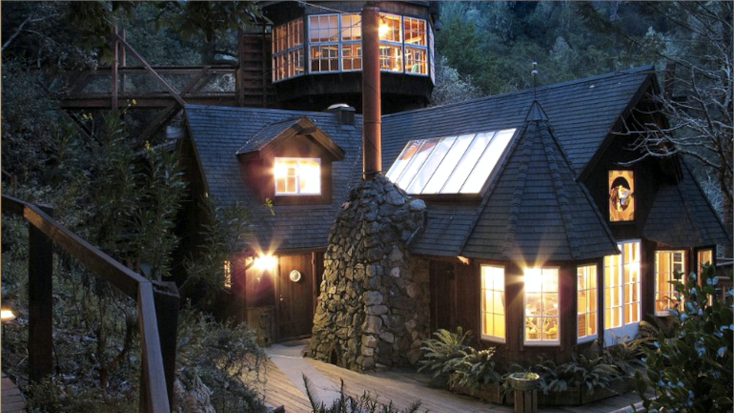 Take your Thanksgiving Weekend celebrations to the famous Berkshires, Massachusetts in 2022
Tuck into a farmhouse feast this Thanksgiving in this luxury barn in the heart of the Berkshires, Massachusetts. This spacious and modern property can sleep up to ten guests, so it's the ideal place to round up relatives for some family fun and games.
Complete with an open dining area and a fully-equipped kitchen, you can easily cook up the perfect Thanksgiving this year. Well and truly stuffed after the second helping of dinner (maybe even a third!), you can all retreat to the large living room for an evening of laughter and reminiscing. One thing's certain is that a stay here is sure to go down in history as one of the best Thanksgiving you've ever had.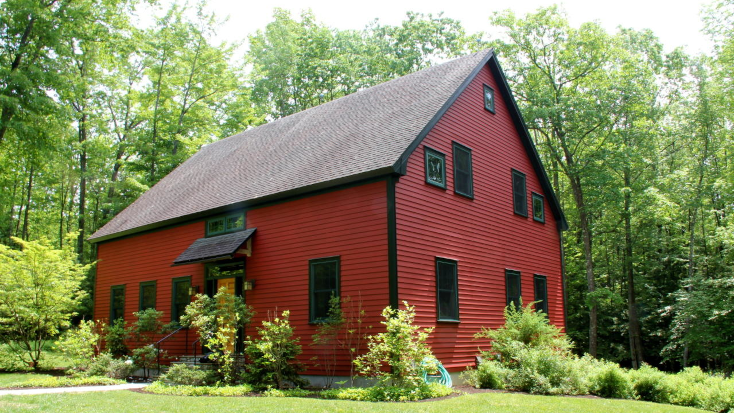 These five glamping rentals are the cream of the crop when it comes to great places to spend Thanksgiving getaways in 2022. By choosing to stay here, a special Thanksgiving is as easy as apple pie. For more inspiration, this Thanksgiving, see our Thanksgiving 2022 page to continue the festivities. Give thanks and glamp this holiday!