Think big, because that is exactly what you are going to get. The Aloha State is the most isolated of all 50 states, meaning you will truly have your very own intimate vacation. The Big Island, Hawaii is waiting to be discovered.
Picture yourself escaping from reality and retreating to a place full of natural wonders, such as tropical plantations, black sand beaches, and lava-strewn deserts. Try snorkelling with manta rays, sailing along the Konda Coast, or drive into one of the world's most active volcanoes. You're bound to have the time of your life.
The Big Island urges glampers to put their feet up and indulge in a little pampering in the best glamping sites, too. There really is no place more welcoming than Hawaii. Scroll through and discover all there is to enjoy about this gorgeous corner of the world.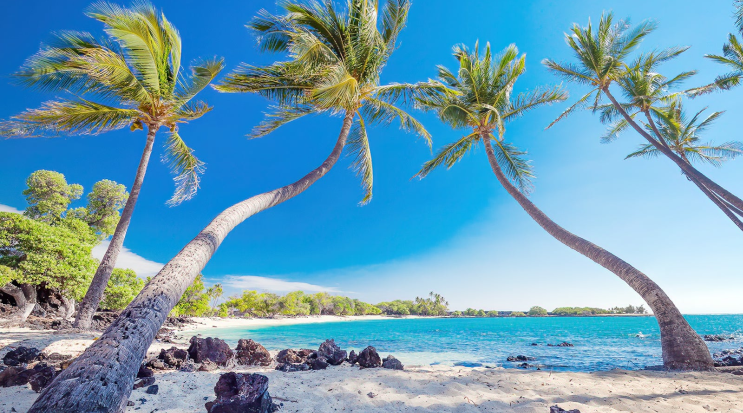 Discover the incredible climate: The Big Island, Hawaii
So, you've decided that you want to book a restful beach vacation on The Big Island. You're expecting your typical tropical weather to catch a tan and snooze on the sand.
However, the weather system on the island is not so simple. Did you know that Hawaii's Big Island is home to an incredible 11 of the world's 13 climate zones? That's diversity beyond belief! You can find dry, desert like weather over the Kohala Coast, typical rainforest humidity on the Hamakua Coast, and snowy peaks on on the summit of Mauna Kea!
Don't worry, though. There'll be plenty of sunshine waiting on your Big Island vacation. You can book yourself into a Hawaii cabin rental safe in the knowledge that you'll be signing up for a sunny, secluded getaway. Hawaii vacations 2021 will no disappoint!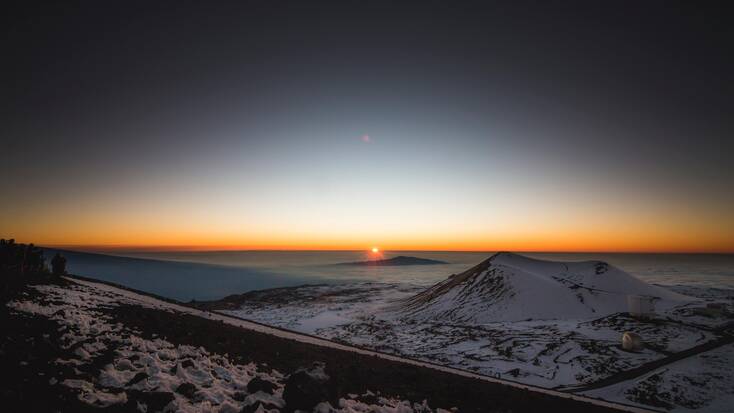 Explore the natural features of The Big Island: things to do for outdoor enthusiasts
It goes without saying, but there's an abundance of natural features to be explored on The Big Island. Things to do when you've got time on you hands and fancy getting off the beach can be uncovered right here.
Why not take a trip to one of The Big Island volcanoes? There are five to choose from, after all! Whether it's Mauna Kea, Mauna Loa, Hualalai, Kohala and Kilauea, you're certain to be impressed. Hiking trails and tours are available around all of these dormant and active volcanoes! This is the perfect opportunity to see the wild, natural side of this beautiful island.
Did you know that Mauna Kea is in fact the tallest mountain in the world? While old Everest may reach the highest, Mauna Kea's base is far below sea level and in total measures around 5,000 metres!
Book yourself a glamping vacation in Hawaii to explore these wonderful natural features! With yurt rentals and Hawaii campgrounds available for Hawaii vacations, you're certain to find something that will take your fancy.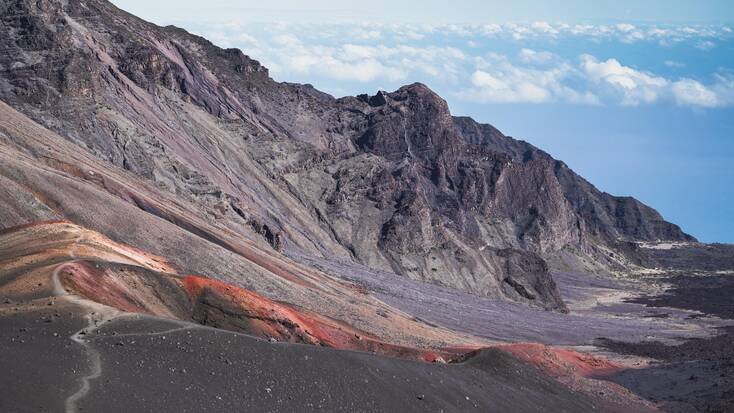 Discover the best Big Island beaches: Hawaii beach vacations 2021
It's what everybody's been waiting for: our pick of the best Big Island beaches. Let's face it, Hawaii beach vacations are famous for a reason. With this place being the epitome of everything you look for in a beach getaway, you need to know which locations are the best ones to stay near.
Ever heard of black sand beaches? This geological wonder occurs when tiny fragments of lava cool very quickly. Places like Punalu'u Black Sand Beach are ideal for checking this out. You can also spot turtles and go snorkelling here, which is perfect!
How about green sand beaches? These occur due to many olivine crystals being washed up on the shore after tens of thousands of years! Papakolea Green Sand Beach is a great place to observe this and also enjoy a 5 mile hiking trip around the shore.
For something more traditional, head to Hapuna Beach and enjoy the beautiful, white sand shores. Beach rentals are available nearby and are waiting to be enjoyed, so don't miss out!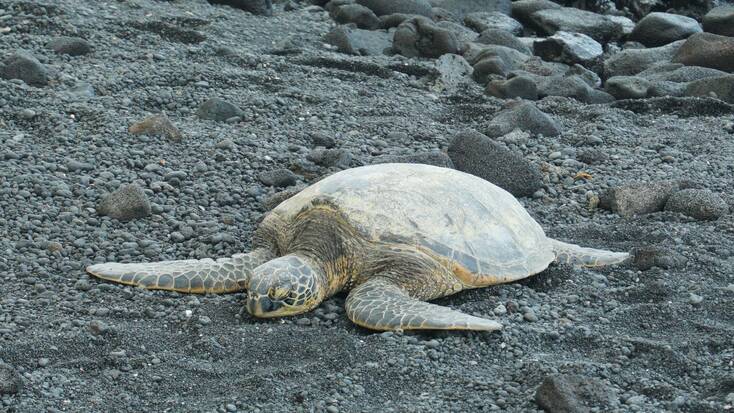 Check out pet friendly Hawaii glamping accommodations! Places to stay in Hawaii available today
If you can't get Hawaii off your mind, then why not experience it in a unique accommodation? There's so much of the natural world to be enjoyed that it's a shame to book yourself into a Hawaii all inclusive vacation. 
With pet friendly beach rentals available and breathtaking Hawaii tree house rentals, you're certain to discover so much more of the place with a glamping accommodation!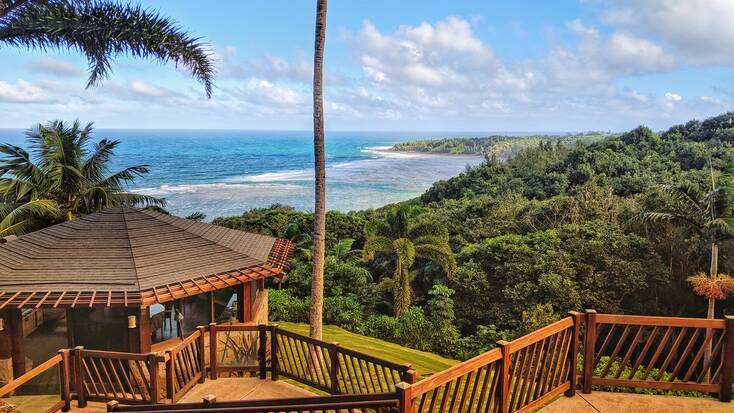 Find out more about the Hawaii climate and book yourself a getaway today!