When in the thick of winter from June to July in Australia, Melbourne rises up as one of the top cities to spend the cold season in with many of the best winter getaways in Australia.
But why are winters in Melbourne so special? During winter, the city turns into a dreamland, where food festivals, art shows, and markets take place to invite Melburnians and visitors to stay active and have some fun during the season. Outdoor activities, such as skiing, ice skating, and bathing in natural hot springs, are also part of the reason Melbourne is the "Capital of Cool"—and the perfect destination for your next winter holidays in Australia.
If visiting this amazing Australian city sounds like a plan, wait until you try winter camping around Melbourne here! The following winter getaways in Australia are some of our most extraordinary, eco-friendly, and glamorous ways to enjoy the winter season near Melbourne and make sure your stay will be one you'll never forget.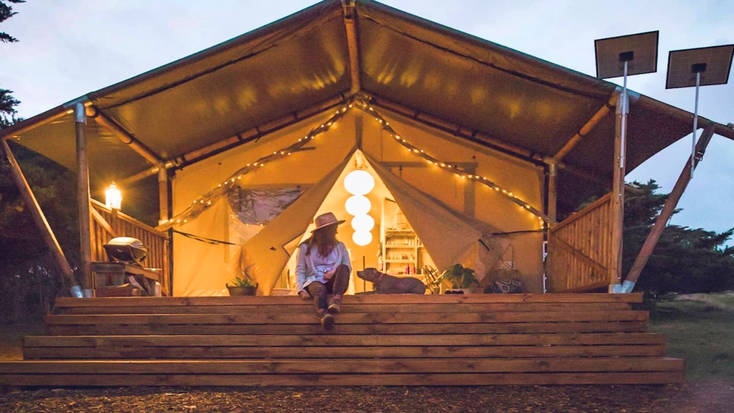 Glamping near Melbourne: getaways in Yering this winter 2023 await
Interested in glamping near Melbourne for some of the best winter getaways in Australia? Our first stop is Yering. One of the best places to go camping around Melbourne for families and couples alike. The surrounding valley is home to kangaroos, echidnas, and wombats that can be seen wandering around the area. As well as vineyards, wineries, chocolateries, and much more.
Head to the best destinations in Yering this winter and get cozy in the top places to visit near Melbourne. Such as Yering Farm Wines, Yering Farmers Market, and much more. Guests new to the area can find some of the best wineries in Australia here and nearby.
Rent a luxurious Yering cottage at a nature reserve in the heart of the Yarra Valley. It is the perfect place to spend your next winter vacation in Australia for warmer weather.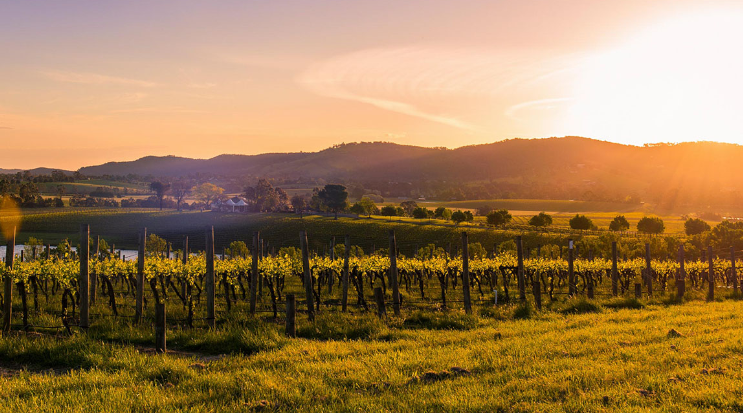 Visit the Yarra Valley for more of the top winter escapes Australia has to offer in 2023
Victoria getaways are a chance to explore the Yarra Valley which is world-renowned for its wine tasting and vineyards. Where better to spend your next winter holidays in Australia than an inviting Australian vineyard?
The region is regarded as the very best in the Port Phillips area. A Melbourne winter getaway here certainly won't disappoint. Alternatively, check out the TarraWarra Museum of Art, Maroondah Reservoir Park, or the Dandenong Ranges. This region certainly has some of the best winter getaways in Australia.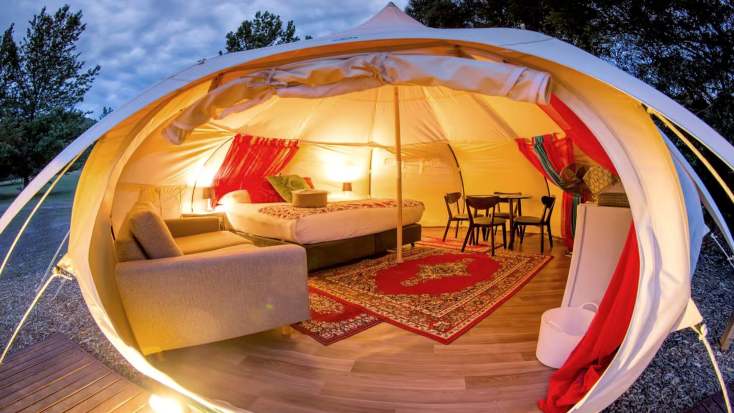 Visit Bass for private beach camping near Melbourne and enjoy one of the best places to stay in Australia 

Bass is home to some of the best winter getaways Australia has to offer and where better to find your perfect winter retreat than this quaint little spot, perfect for winter camping in Victoria. With Reef Island on your doorstep and impressive panoramic views, this destination is perfect for winter getaways from Melbourne.
Who said the beach was only good for summer? This beach house in Walkerville has everything you need to enjoy a memorable winter holiday near Melbourne. This holiday rental sleeps four and boasts panoramic oceanside views. thanks to its floor-to-ceiling windows and glass doors. You will love the sunny deck, where you can watch the sunrise and set or simply just relax.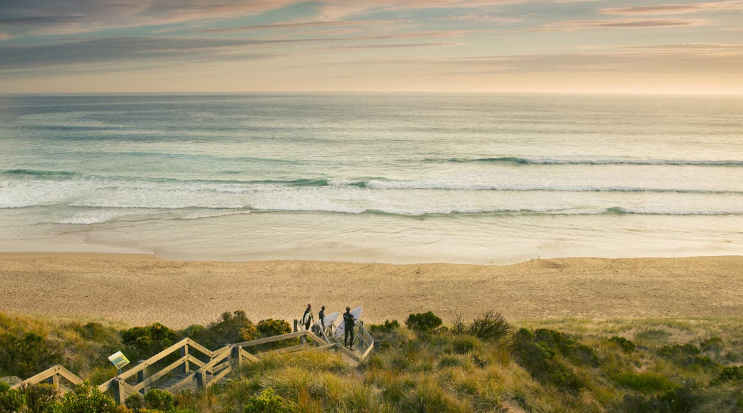 Discover the Gippsland Region, one of the best places to visit in Australia in winter in 2023
Interested in some of the best winter getaways in Australia? Try national park camping this winter. The fantastic Gippsland Region is known for Wilsons Promontory National Park, Wahalla Railway, and the Gippsland Lakes in particular. As one of the best places to visit in Australia in winter, the Gippsland Region can offer guests the opportunity to wrap up and check out some truly excellent outdoor locations this winter.
For wildlife enthusiasts, check out the Koala Conservation Reserve and Phillip Island Wildlife Park where you can discover a variety of animals happily roaming around you!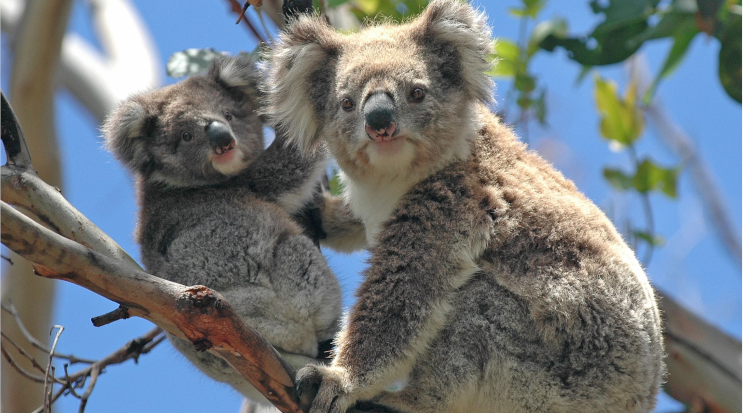 Moondarra State Park getaways are another top option in 2023
Looking to get away from the usual day-to-day routines for the best winter getaways in Australia? Moondarra State Park is one of the best places to camp near Melbourne in 2023 thanks to the many outdoor activities you can enjoy during your time here.
The best things to do in Moondarra State Park include off-road driving, birdwatching, hiking, mountain biking, more recreational cycling, and even swimming (if you're brave enough during the winter).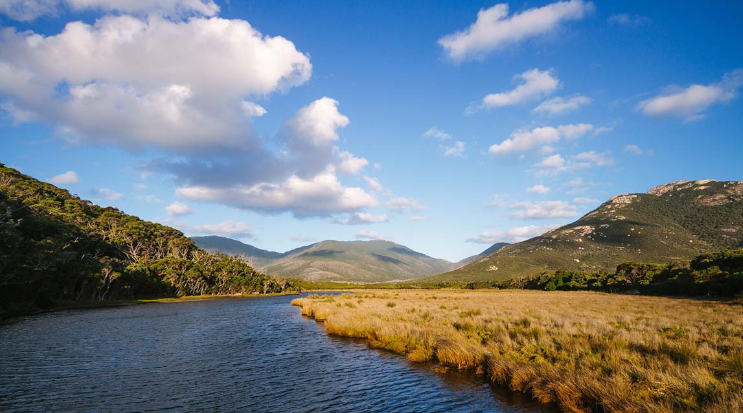 Looking for 'tent camping near me' in the Melbourne area? Visit Daylesford and Hepburn Springs
Daylesford and Hepburn Springs are one of the best winter getaways in Australia, thanks to their variety of outdoor locations where hikers and biking enthusiasts can really enjoy its terrain and wild landscape. The town itself is also located in the middle of the largest concentration of mineral springs in Australia with very small populations to their name.
Thanks to them not being the most populous areas near Melbourne, glampers will be able to make the most of top wine attractions and Daylesford wineries like Passing Clouds and Guildford Vineyard & Cellar. Look out for some amazing Daylesford campgrounds and unique camping rentals such as Australian tiny houses for rent and much more in the area where you can really make the most of winter getaways in Australia.
Located near Daylesford and Hepburn Springs, this stylish Daylesford bell tent welcomes two guests, with its charming interiors and luxurious furniture and amenities. The property is close to the aforementioned, well-known mineral springs, as well as Wombat State Forest, which makes it an ideal spot for those who want a romantic getaway with plenty of opportunities for outdoor adventures.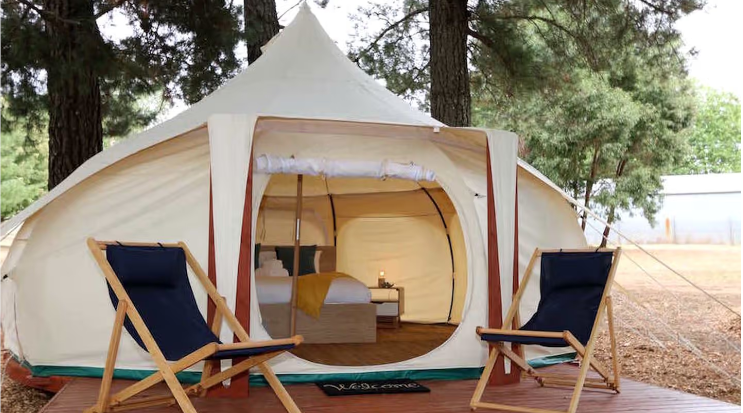 ---
To book one of these fantastic accommodations, visit Glamping Hub!