The arrival of summer means numerous great things; trips to the beach, long school and college vacations, and of course, a mountain of music festivals! The beauty of going to a music festival is that you can go to various different countries, and still find yourself heading to one of the best music festivals in the world. From the USA to the UK, and Australia to Brazil, there are so many to choose from. We've put together a list of some of our favorite music festivals 2020 has to offer along with some great festival glamping options for a comfy festival experience. So keep reading, and start planning your vacation with a stopover to see some of your favorite artists doing what they do best!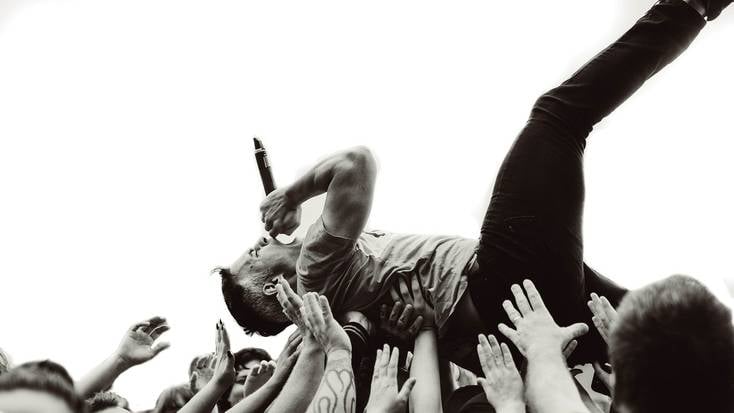 Kickstart the music festival season with the mighty Coachella
First held in 1999, Coachella has its roots from a show performed by Pearl Jam in 1993 at the Empire Polo Club in Indio, California, in front of 25,000 fans to boycott venues controlled by a leading ticket distributor. The inaugural Coachella Valley Music and Arts Festival was held in October 1999, and headliners included Tool, Rage Against the Machine, and the Chemical Brothers. This year's Coachella lineup continues to impress, with the return of Rage Against the Machine, as well as Lewis Capaldi, and Run the Jewels among the confirmed artists. Coachella 2020 takes place from April 10th until April 19th, and once it's all over, you'll definitely need to fight those post-Coachella blues after seeing so many incredible acts.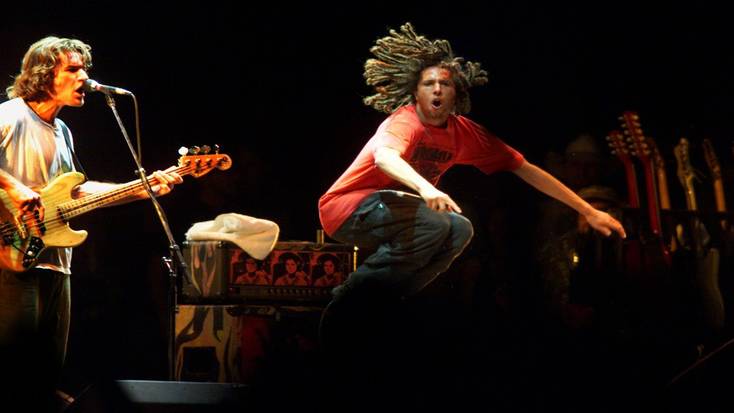 Glastonbury, one of the best music festivals in the world
Glastonbury Festival has long been considered one of the best music festivals in the world, and with a long history of incredible line ups and headliners, it's not surprising. The festival has always boasted a wide range of diverse acts, such as T-Rex, The Rolling Stones, Jay Z, Stormzy, and even Beyoncé headling over the years, and Glastonbury 2020 is no different. Running from June 24th to June 28th, Paul McCartney, Taylor Swift, Diana Ross, and Lana Del Rey are all confirmed acts with more still to be announced. If you head to Glastonbury, camping doesn't need to be a muddy affair with some incredible glamping rentals nearby.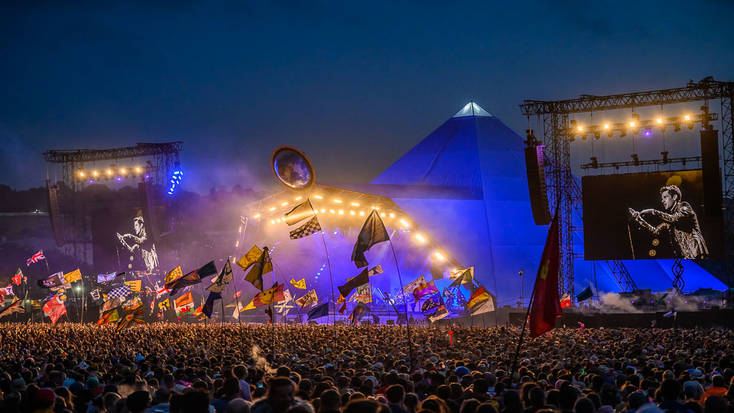 Head to Belgium for Tomorrowland, one of the best music festivals in the world for EDM fans
Held in Boom, Belgium, the name of the town could not be more appropriate. Tomorrowland is one of the biggest electronic dance music festivals in the world, and having only started in 2005, it's very quickly become one of the best music festivals of the music festival season. Stretching over two weekends, Tomorrowland 2020 runs from July 17th to July 26th, so all you EDM fans can get your fill over two weekends! If you're wondering where to stay, try some glamping! Tomorrowland 2020 has an incredible line up this year with numerous artists already confirmed, such as Eric Prydz, Afro Bros, and Armin van Buuren just some of the names you can look forward to seeing.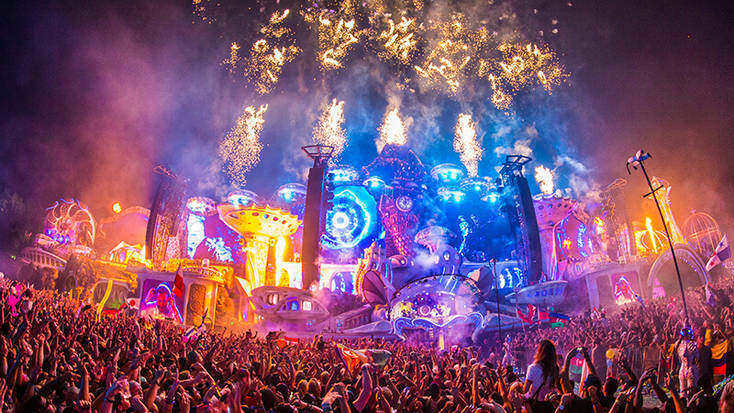 The best music festivals in the Windy City: Lollapalooza, Chicago
A four-day event, Lollapalooza 2020 starts on Thursday, July 30th and ends on Sunday, August 2nd. Lollapalooza, Chicago, has been held in the Windy City's Grant Park since 2005 and is a celebration of numerous genres that include alternative rock, heavy metal, punk rock, hip hop, electronic music, and more. If you're wondering where to stay for lollapalooza, or you want to extend your vacation with some glamping, check out these rentals near Chicago, and get excited about seeing acts like Ariana Grande, Childish Gambino, Tame Impala, and The Strokes!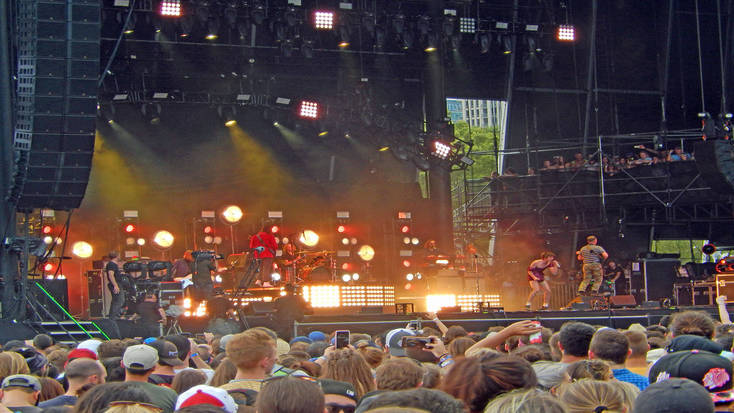 Make your way to Tennessee for the Bonnaroo Music and Arts Festival
Bonnaroo was founded in 2002, and it is held each year on what is now called Great Stage Park, which is a 700-acre farm in Manchester, Tennessee. Tennessee is already a hub for anyone who loves the great outdoors, as well as those who are music fanatics with cities like Nashville being a hub for country and blues. If you want to find out where to stay for Bonnaroo, our unique glamping accommodations will only serve to add to your festival-going experience, and with Bonnaroo 2020 boasting artists such as Tool, King Gizzard & the Lizzard Wizard, as well as Miley Cyrus, it's already shaping up to be one of the best music festivals of 2020!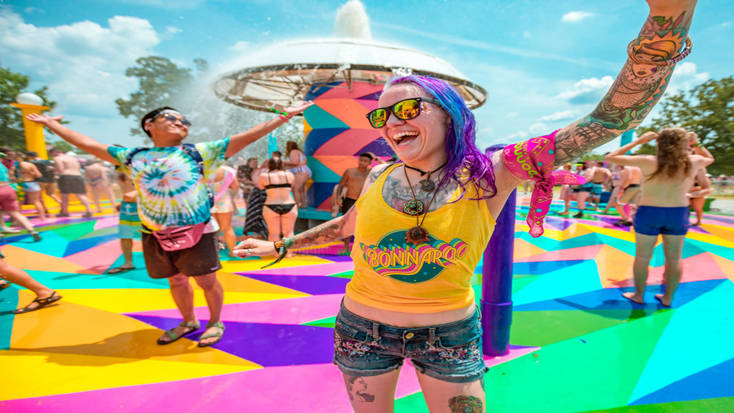 Escape into the desert for Burning Man
A week-long event about 100 miles from Reno, Nevada, Burning Man is a festival as unique as they come. Exploring various forms of art and self-expression, numerous pieces of art, sculptures, and even buildings are built in the desert with the intention to burn all structures down at the end of the week in a large celebration to mark the end of the festival. Burning Man 2020 is set to run from August 30th until September 7th, and once it's done, you can further explore the great outdoors with a getaway of glamping. National parks like Tahoe National Forest and Plumas National Forest are just begging to be explored!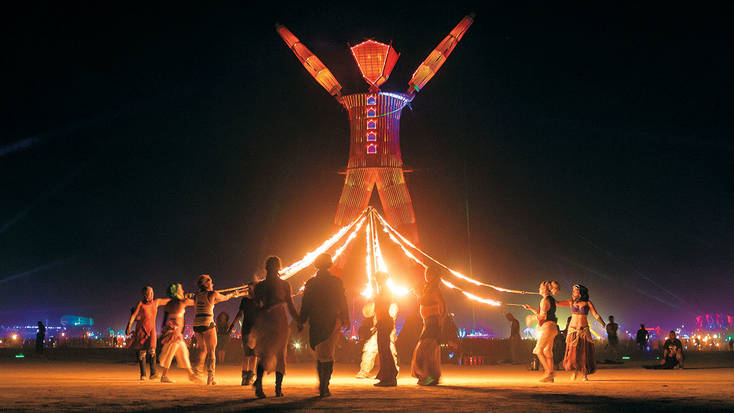 New South Wales' best music festivals: Splendour in the Grass
Beginning life in Byron Bay in 2001, Splendour in the Grass moved to Woodford, Queensland, in 2010, and since 2012, it has been held in North Byron Parklands in Yelgun, New South Wales. You don't need to worry about where to stay for Splendour in the Grass with these great rentals, that are perfectly placed for you to enjoy a relaxing vacation after the festival ends as well. Splendour in the Grass 2020 has already confirmed an extensive lineup, and with artists such Tyler the Creator, Yeah Yeah Yeahs, Idles, and so much more, this is a festival not to be missed if you find yourself in New South Wales from July 23rd to July 26th!