What do you think of when you see the word camping and festival in the same sentence? Yes, that's right—sleeping on a plastic bag, mud glued to your hair, and last week's clothes still on. It may sound like a great idea at the time, but the reality of the situation is that you'll end up neither looking nor smelling like a rose, and the likelihood of you wanting to go for a night out in the next month (or six) is essentially non-existent.
It's time to swap grungy festival camping for stylish luxury festival glamping as you're booking tickets for this year's big-ticket events. Here are but a few of the countless, top-notch accommodations in the U.K. that will forever change your mind about staying over night at music festivals.
Lovely Bell Tents Settled in Isle of Wight Countryside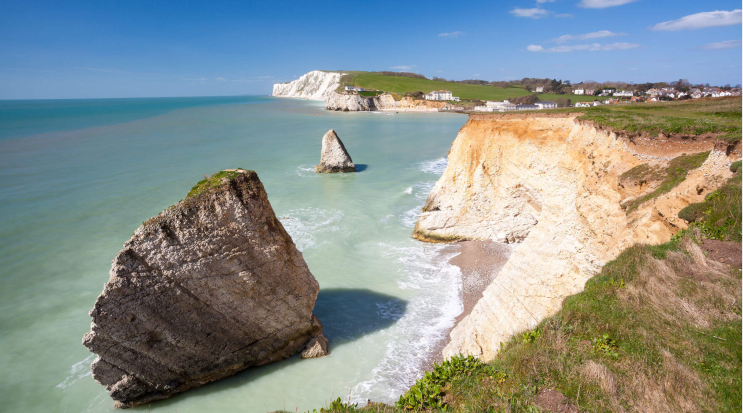 These boutique bell tents are the ideal place for some festival glamping when you attend Bestival, since they are located on the Isle of Wight and sleep up to four people. They will be your sanctuary after a day of hearing music blare out of giant speakers (and, perhaps, having a little too much to drink).
Prepare to have the best of both worlds. When your favorite musicians are not playing, you can retreat to the beautiful coastline to blow off the cobwebs and enjoy surfing in the fiercely cold English waters. Alternatively, take a much-needed nap in the comfortable double-sized bed.
Electricity is provided in these luxury bell tents, along with bathroom facilities and running hot water. Who would have thought that shampoo, a phone charger, and a toilet roll were such a luxury?
Unique Vintage Caravan Rentals in the UK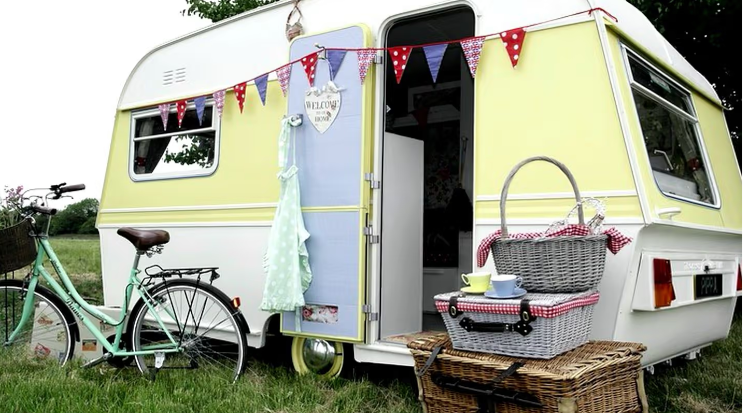 Enjoy Glastonbury in true fashionista style in this vintage caravan. It sleeps two people, and it'll make for the ideal paradise for when you stumble back from one of the best nights in history—and have to nurse a sore head in the morning.
This chic caravan has all the creature comforts of home, such as cooking facilities, a power supply, running water, and a bathroom compartment. Escape the crazy antics of adolescents in the middle of the countryside, and enjoy being surrounded by oxygen-rich air and luscious greenery.
Classic Campers for Rent Across Cornwall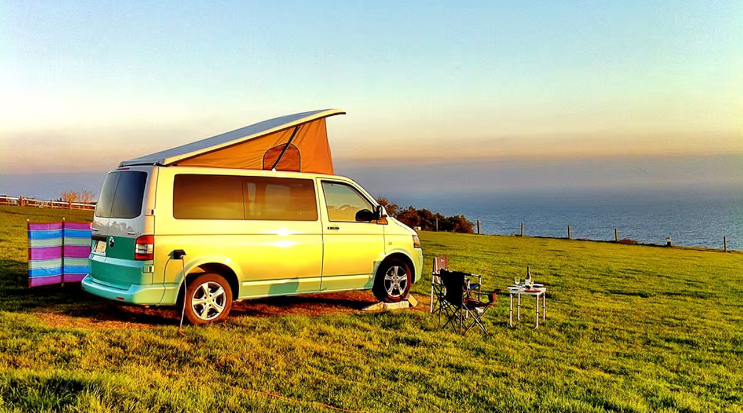 If you are a keen festival-goer, look no further than these vintage campervans. It beats pitching up a tent at 11 p.m. in frigid conditions, working out which plastic stick goes where and arguing over who lost the instructions. Go from one festival to another and be in control of your holiday, coming and going as you please.
The campervans include all the essential amenities for a home on the road, such as a fully equipped kitchen, a fridge/freezer, and a luxurious queen-size bed. Be ready for all your friends to be jealous.
Amazing Group-Sized Luxury Tent for Events in the UK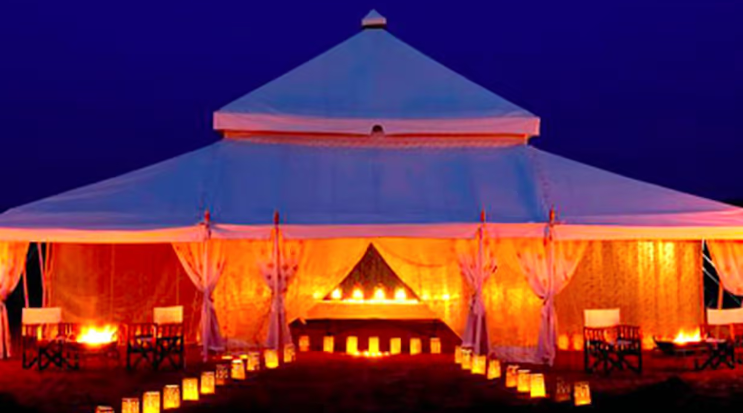 Ditch plowing through mud and tripping over tent stakes that resemble an Olympian's obstacle course, and kick back in these high-end hippie tents with bespoke interiors. The whole family can experience the glamping experience, as it accommodates up to eight people; from those in their terrible twos to those who have had their fair share of camping days, everyone is welcome.
Prepare to truly experience luxury in these tents as the living and dining areas are fully furnished, there is full domestic power, and an optional butler service is available. Did we just die and go to heaven?
Upscale Outdoors Accommodations Snuggled in North Cornwall, England, UK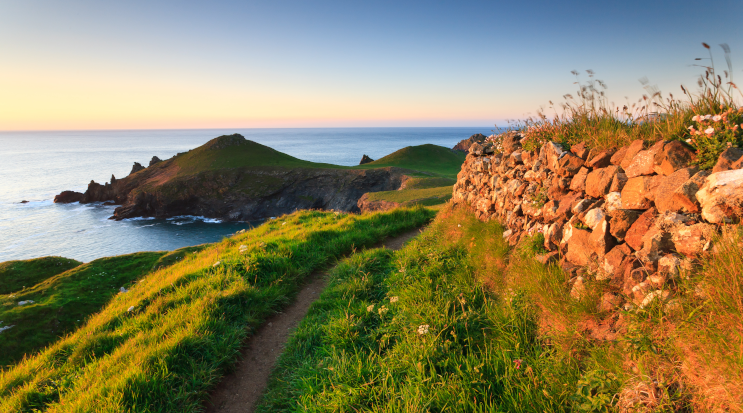 To live the good life and glamp in style or to lay in a field with only a thin sheet of nylon to keep you dry, trying to hold a flashlight in your mouth just to find your makeup bag? Chose the former, and stay in these canvas tents. Their stylish and plush interiors mean you won't have to compromise comfort for a single second.
Stretch out in a luxury queen-size bed without having to snuggle up with a stranger, and step outside and instantly see breathtaking views, instead of fold-up chairs and empty cans and bottles scattered all over the ground. The only way to camp is the stylish way, and these upscale glamping rentals will certainly not disappoint.
---
Everything else you need to know about glamping in the U.K., you can find by clicking here! What are you waiting for?