An adventure is better spent together with a loved one or partner. Gift your life partner the joys of visiting some of the most beautiful destinations around the world together when you give the gift of a Glamping Hub getaway, one of the best Christmas gifts available this year for adventurous couples.
Discover Christmas gifts for couples looking for adventure in 2022
When gifting a gift card, glampers share the choice of choosing where their luxury stay will take them and their loved ones. Whether your boyfriend has been craving a trip to Costa Rica or your wife cannot wait for another second to hop on a plane to see the French Alps, with you by their side, it will be the trip of a lifetime for a couple. Christmas gifts with adventure are unbeatable. Here are our top five Christmas gifts for couples looking for adventurous getaways in 2022. Where will your gift card take you and your perfect match?
1. Luxury cabins in Northern California, 2022
A stay in this charming mid-century cabin in Northern California is sure to set the mood for a post-holiday season getaway for you and your other half. Snuggled up by the fire with a beautiful view of the star-filled sky is sure to be on your loved one's Christmas wish list. Luxury Cabins in Northern California and good company are a great recipe for special glamping.
Feast your eyes on this peaceful cedar greenhouse. Surrounded by forest and a luscious valley, this cozy cabin house is the serene getaway you and your special someone need for a romantic mini-break. Watch as the Pacific Northwest winter colors turn and start blooming into sunny spring.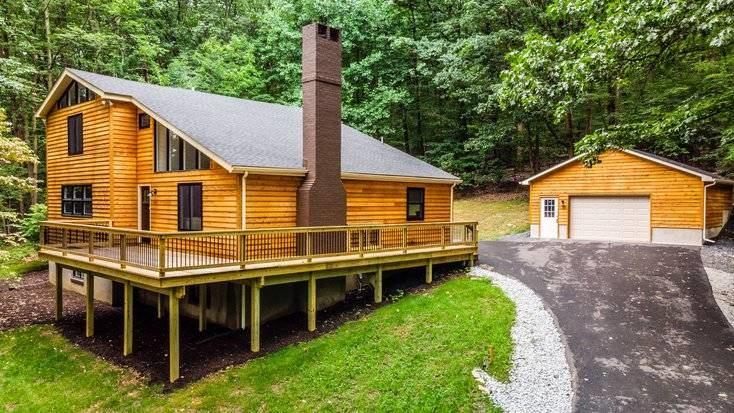 2. Think about a tropical getaway on a romantic coast
Enjoy the beautiful island views from this outdoor flower-covered tub at a rejuvenating villa with an infinity pool in Ubud. Nothing says couples getaway more than a romantic villa in a serene location with the epic luxury and beauty of Bali. Give your partner the vacation a lifetime by spending a Glamping Hub Gift Card at one of Bali's most breathtaking retreats.
Alternatively, no experience will ever be quite like staying in your very own windmill villa with panoramic views in Santorini, Greece. By buying a Glamping Hub gift card, you, your loved ones, and even your coupled-up friends can all make the trip over to Greece to enjoy the adventure, culture, and serenity on the peaceful Mediterranean island. In a villa filled with high-end amenities, you may as well have a full bag because you may never want to go home.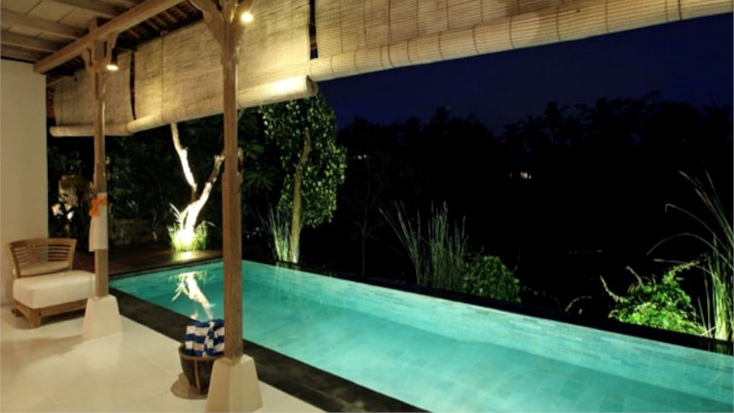 3. Celebrate Christmas 2022 at a treehouse in Europe!
Is there anything France can't do perfectly? From fine food, wine, amazing vineyards, beaches, and cities—to this magnificent treehouse! Take the love of your life to one of the most romantic spots in the whole world: this spa tree house near the French countryside. Getting pampered from head to toe, having a private outdoor hot tub, and the tranquility of residing in complete seclusion makes for a gift you won't find anywhere else.
Marvel at these amazing tree houses found in Northern Spain while taking a break from tapas and tinto; bask in the peaceful accommodation that is this treehouse resort. Within close proximity to the ocean and mountains, glampers will have the best of both worlds. Adventure, amazing cuisine, majestic views, and five-star accommodations definitely make for the ultimate couple's trip.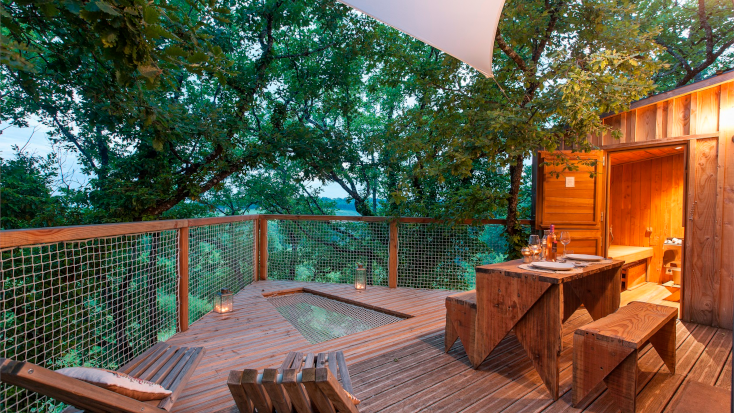 .
4. Explore the best yurts if you're short of Christmas gift ideas for 2022
Wake up to the sunrise beaming over Zion National Park at this rustic yurt rental. If you and your partner are fans of hiking, rappelling, cycling, and adventure, then this yurt accommodation is the perfect base for a fun-filled trip. For some action during the day and a peaceful night's sleep, visit these yurts in gorgeous Utah.
Spend a day in the countryside of Ireland practicing yoga or kayaking at this romantic yurt. Keep warm in the winter with the wood-burning stove, making it a cozy and lovely accommodation to visit all year long. Don't miss out on the adventure of a lifetime!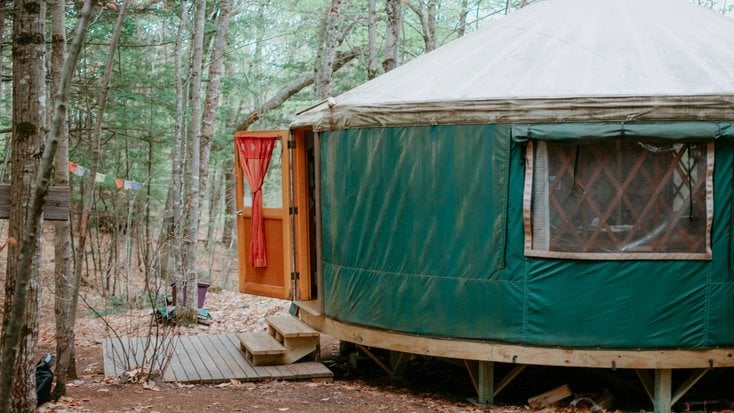 5. Thinking about Christmas gifts that have you traveling to new destinations in 2022
Croatia offers couples the ultimate luxury of a five-star retreat with no distractions, no disruptions, and complete serenity. At a safari tent right on the Adriatic Sea, you'll be able to experience everything from outdoor activities to fun nightlife! High-end amenities, kayaking, swimming, hiking, and nightlife, provide every glamping couple with their top-favorite stay in Croatia.
Nestle up to your partner while you listen to the soothing sounds of the wildlife around you at these luxury safari tents near St. Louis. Making s'mores around a campfire or watching the stars over your private pond while lounging on your deck will be the cherry on the cake. These safari tents in the Midwest are the best present to give your special someone.
This Christmas, show your love and how much you care. Nothing says, "You are my favorite adventure," more than a Glamping Hub gift card to spend together.