So you've kissed the frogs, met your knight in shining armor, and now the time is nigh for you to wave goodbye to your Bridget Jones-like alter ego, and say hello to your new life as Mrs. Right. First and foremost, however, everyone knows that a bride-to-be needs a good weekend away with her girls, reminiscing on old times and celebrating the new adventure on the horizon—think classic sleepover brimming with Sex-and-the-City-esque sophistication. Find out some great destinations for Hen Party glamping right here!
Glamour is pretty much a given when choosing any of these hen party glamping weekends in the U.K., and they ensure that your farewell to freedom is full of finesse and, of course, lots of fun. UK camping is the way to go, so scroll through and choose the best option for you and your girls.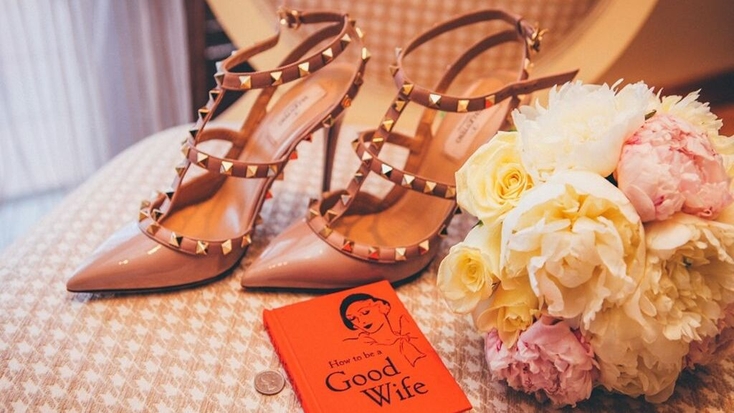 Enjoy Yorkshire camping rentals for Hen Party glamping weekends: UK holidays 2021
If you're in search of luxury glamping spots in the U.K., then you could do far worse than trip to Yorkshire. This beautiful county in the north of England is full of history that deserves to be enjoyed. With plenty of Roman and Viking heritage sites and hiking trails across the Moors, you won't b short of things to do in Yorkshire when you stay.
Book a stay in woodland cabins in Yorkshire to enjoy a blissful spot where you and your bridesmaids can crack open the bubbly and toast to your happily married future. Concealed in a 500-acre forest, cabins here marry hotel comfort and breathtaking natural beauty to create a hybrid hen party that rivals any celebrity one.
The surrounding scenery emulates any traditional storybook, meaning that if you and your girlfriends fancy a sunset stroll, nothing is standing in your way. The spa bathrooms also have built-in radiators, which will warm up any cases of cold feet! Yorkshire camping is a great idea for Hen Party glamping!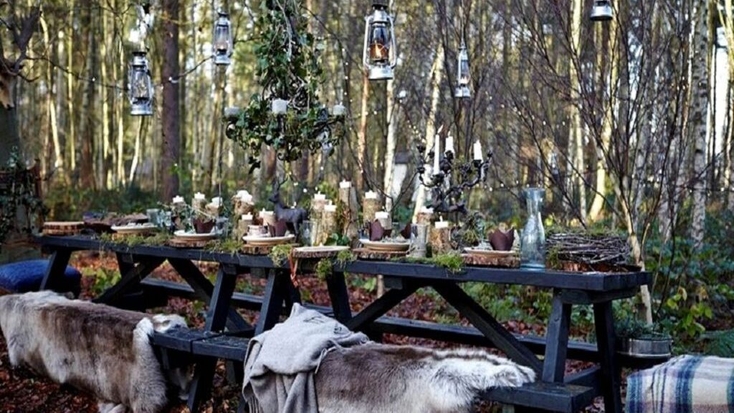 Discover luxury glamping rentals in York, England: holidays await!
Start planning a glamping getaway and visit York! Holidays to this historic city are a great idea for anyone who wants to explore its ancient Roman ruins and marvel at the 13th-century Gothic cathedral, York Minster.
Gather the gals for a weekend to remember with a stay in chic and luxurious tents nestled in the Yorkshire countryside. Think a practice run of your honeymoon with all your honeys, complete with four-poster beds, cozy wood-burning stoves, and cute lanterns…that's #SquadGoals right there.
When retreating to your girly glamping nest for a night of giggles, you can opt to have freshly prepared meals delivered to your tent, or activate your domestic goddess setting, and cook up a storm in the spacious kitchen and dining area. There are seven tents in total, and each tent accommodates up to six hens. Body treatments are also available for the ultimate in pre-wedding pampering.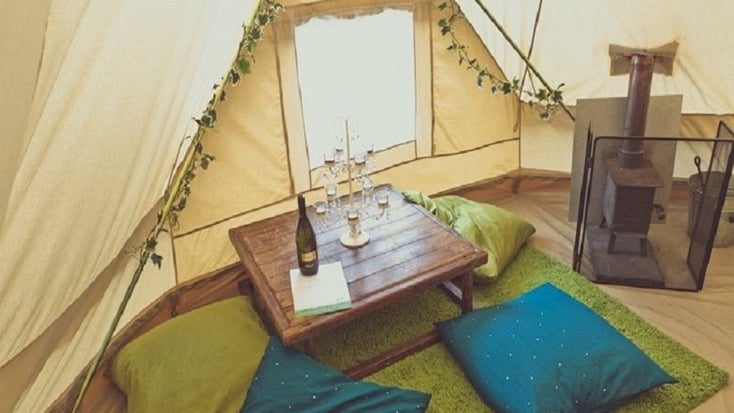 Check out charming cabins with Valley Views near Masham, England
Masham is another Yorkshire destination that can be found in the Harrogate district. With plenty of medieval architecture to explore and the breathtakingly beautiful area of Lower Wensleydale, a camping holiday here is certain to delight.
Go all country chic on your hen party this year, and embark on a woodland adventure before setting sail on your voyage of wedded bliss. Saying "I do" to a stay in a wooded cabin retreat guarantees you and your besties some quality time away from the wedding-organizing whirlwind you have been caught up in for so long.
Swap stories and beauty tips in front of the crackling wood-fired stove, or have a champagne picnic while ambling through the scenic Yorkshire Dales National Park. Whatever you decide to do before tying the knot, make sure you and your girls take some scenic selfies in the verdant valleys and the thick, fragrant forests. These cabins can sleep up to seven bosom buddies. UK glamping is a click away, so don't miss out!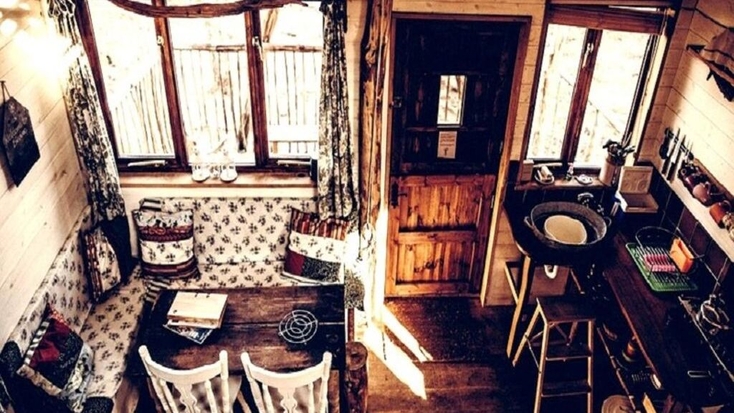 Discover exquisite yurts for weddings, gatherings, and getaways, United Kingdom
One great camping idea is staying luxury yurt rentals! These glamping accommodations are a crossover between cabins and tents, and are one of the hottest glamping trends that's sweeping the nation. Yurt rentals can be found across the country and are sure to delight.
Head down to the southwestern coast now for a classy contender from the Devon area: an assortment of stylish and spacious yurts with enchanting interiors are available to be enjoyed. The ideal spot for a bachelorette party, these unique yurts come in a variety of sizes; individual tents can sleep up to four guests, but yurts can be linked together to create larger venues.
There is no better place to dream about your white wedding than tucked up in one of these comfortable beds, enveloped by silky linens, and encircled by elegant furnishings. It is every affianced woman's paradise to get away with her closest friends and experience glamping by delicate lantern light in rural Devon before the big day. Check out more yurts 'near me' and book yourself a getaway.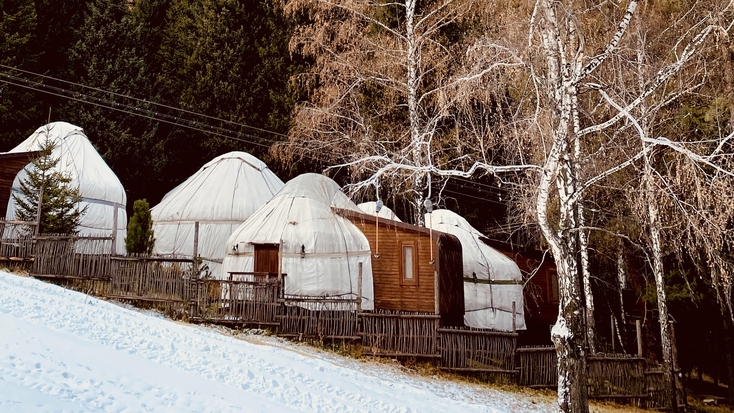 Enjoy a stay in the Essex Countryside, UK: holiday rentals for Hen Party glamping await
Escape to the Essex countryside and discover all of its natural beauty. With plenty of attractions like the Colchester Zoo and Southend Pier, along with stunning natural areas like Dedham Vale and Mersea Island, there are plenty of Essex camping opportunities that are sure to leave you breathless.
An unforgettable Hen Do can be enjoyed in exquisite barn properties, so that your bridal shower is one to remember. With a plush and striking décor, each one of these six barns epitomizes glamour camping and radiates elegance and originality.
A classy country weekend is most definitely on the agenda when staying in one of these English gems, and they make for the perfect spot to sip some cocktails and indulge in a spa-themed sleepover. Enjoy Essex glamping rentals and don't miss out!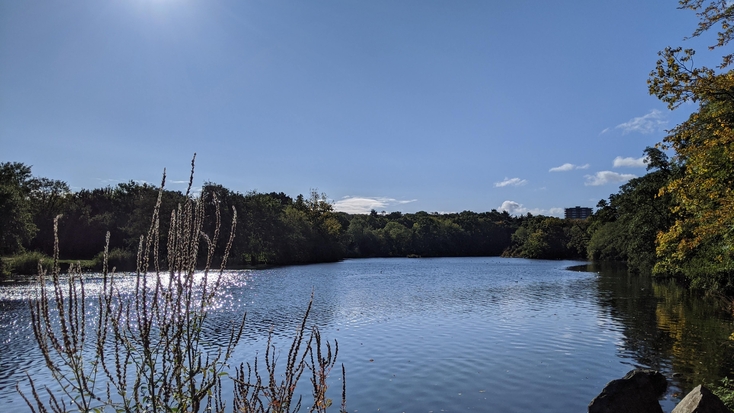 Book a stay at South Downs National Park, England! Camping rentals await
If you want to really enjoy some beautiful, southern scenery, then you could try South Downs National Park camping in England. This is England's newest national park and covers a whopping 1,627 square kilometers of land. Things to do here include visiting the beautiful Ramster Graden and trailing around the various lakes and forests in the area.
If you fancy keeping your inner bridezilla from making an appearance, you can stay at a luxury yurt rental that cater for the more intimate hen party, ideal for that special select few. Sleeping up to four guests, this Mongolian-style yurt features a quirky décor, a double bed, and two single-size mattresses, making it the go-to getaway spot for a quartet of lovely ladies looking to have a sophisticated stargaze and champers session.
The yurt itself is nested in the charming countryside of East Sussex and allows you to flee your fiancée and get acquainted with the impressive landscapes in and around South Downs National Park. Bring the sass to the countryside, and enjoy a refined weekend away, starting the celebrations early in preparation for the best day of your life.