Are you headed to Hawaii any time soon? While you may be thinking surfing, beaches, and sunsets, there is so much more to the islands and the attractions Hawaii has to offer than its stunning shores. The interior of each island is filled with verdant green rainforests and teeming with adventure. Every island has its charm, that's for sure, but today we're going to focus on the Big Island and the Hawai'i Volcanoes National Park. Get ready to get up close and personal with some of Hawaii's famous volcanoes, and take a look at what there is to do and where we recommend staying with the best Hawaii vacation rentals of 2021.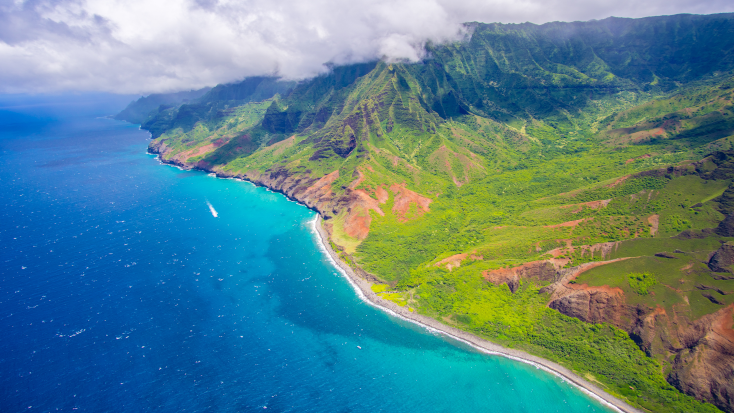 Visiting Hawai'i Volcanoes National Park should be complimented with the best Hawaii accommodation for glamping 2021
When visiting Hawai'i Volcanoes National Park, we recommend booking this family-friendly yurt and Hawaii accommodation, found in Fern Forest, about 15 minutes by car from the park entrance. The yurt can sleep four people and has parking for two cars, so you don't need to worry about where to park the rental. The hosts, Don and Gypsy, will welcome you for your 3 p.m. check-in and show you around.
You'll notice not only does the yurt have the basics—linens, towels, and a full kitchen—there is also Wi-Fi, a Roku for evening entertainment, and a barbecue on the lanai out back. Don and Gypsy even provide snacks! And did we mention the yurt is solar-powered? Really, what more could you need? Glamping rentals here without doubt among the best attractions Hawaii offers!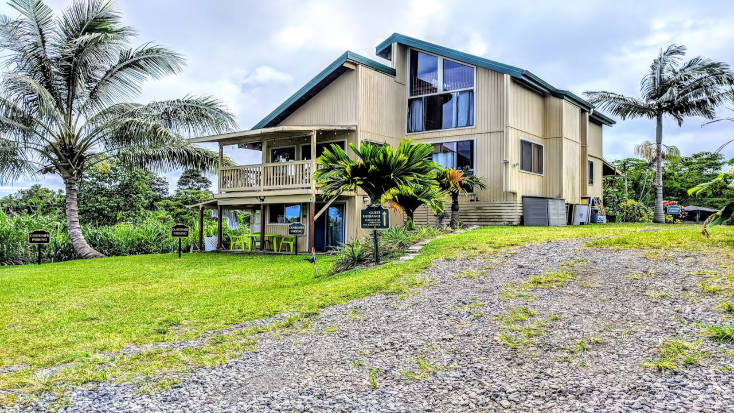 Visiting Volcano National Park: the top attractions Hawaii has to offer await in 2021
After you wake up refreshed and are ready to go, you can head out and begin visiting Volcano National Park. When planning your trip to the park, make sure to check the hours and which parts of the park are open. Due to lava flows and repairs, certain parts of the park may be closed to the public throughout the year.
To enter the park, every visitor must pay a fee. Each pass is valid for seven days; it is $25 per car, $12 per pedestrian or bicycle, and $20 per motorcycle. There are also certain days throughout the year that the park is free!
At the heart of the park lie Kilauea and Mauna Loa, both active volcanoes. The Crater Rim is a popular drive and hike in the park, allowing visitors to see several steam vent and craters, and it overlooks as the skirt the edge of the Kilauea Caldera, too. Visitors can head below ground and even walk through the Thurston Lava Tubes—get there early to avoid crowds and congestion—or go high and stop for a photo-op at the Kilauea Overlook, which spans two miles and drops 400 feet! Apart from the Crater Rim Trail, other popular Hawaii hikes include Halema'uma'u Trail, the Devastation Trail, and the Kilauea Iki hike—all additional attractions Hawaii is known for!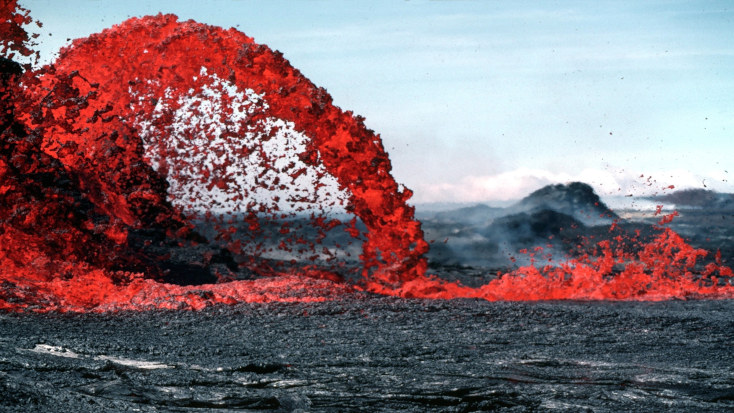 Best places to visit in Hawaii when you're not exploring Volcano National Park
When you're not exploring Hawai'i Volcanoes National Park and the rainforest, the surrounding towns are home to some cool landmarks and delicious restaurants and cafés. Feel like eating breakfast out one day? Relax and peruse the Ohelo Cafe menu in Volcano Village or try the pancakes at the Kilauea Lodge, which are sure to be a hit. Other guests favorites include Kaleo's Bar & Grill in Pahoa, the malasadas at Tex Drive-In, Eagles Lighthouse Cafe, and Papa'aloa Country Store & Cafe.
After you've eaten your fill, take some time to see what else the island holds. There's a scenic drive down into Waipi'o Valley and beach; you can visit Akaka Falls, the Black or Green Sand Beaches, Rainbow Falls; and so much more!
Volcanoes, rainforests, waterfall hikes, delicious foods and even more beautiful beaches…what are you waiting for? Don't miss the chance to book a trip to Hawaii for glamping Big Island!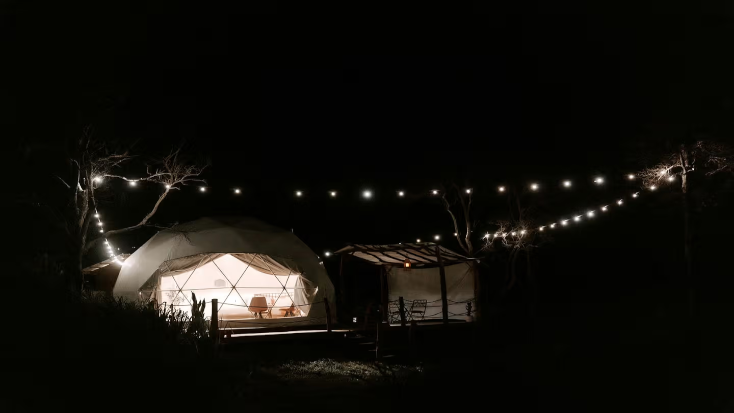 ---
Planning another trip? Head over to Glamping Hub to take a look at our full inventory.