Banff National Park, undoubtedly one of the best national parks in the world, is home to sensational mountains, vast, white glaciers, stunning alpine meadows, and an abundance of wildlife. Located in Alberta in the Rocky Mountains, this is Canada's first-ever National Park, and it's quite amazing. From a quaint peaceful town with plenty of restaurants and boutiques to an array of outdoor activities, Banff is one place that is never short on adventure. Since this breathtaking place has so much to offer, we don't want you to miss out on any opportunities, so we've created the Banff National Park travel guide for 2021 to make your trip even easier and more spectacular.
First time in Canada? Good to know before you go hiking in Canada in 2021
If it's your first time in Canada, there are a few things that will help you to know before you go that we've added to our Banff travel guide! Hiking in Canada is a glamping dream winter or summer. However, if you're not a fan of the cold, look into hikes from July to August! Check out the feature below for more information.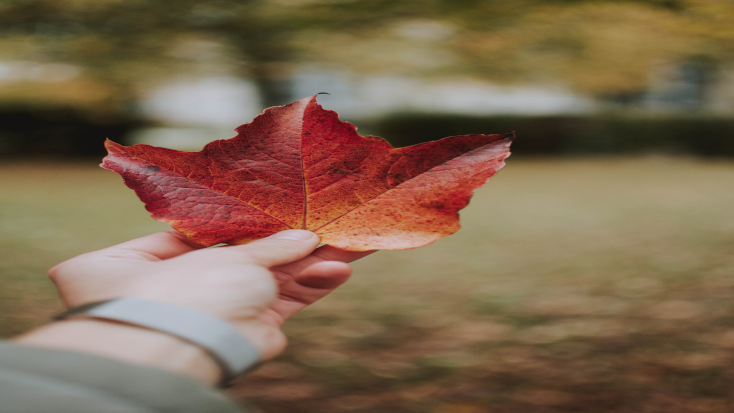 How to get to Banff National Park: travel Alberta in 2021
So the next question is how to get to Banff National Park? How to get there isn't too difficult. If you are flying in, Calgary in Alberta is the main city and the easiest way to get to Banff National Park. Calgary International Airport (YYC) is 88 miles from the charming town of Banff, which will take you approximately 1.5 hours to reach by car. You can also get to Banff and Lake Louise by the readily-available local bus services for around $71 per person.
If you want to travel Alberta to Banff by direct train and fancy traveling in style, it is recommended you take the Rocky Mountaineer—where you can uncover this hidden world of unparalleled beauty and experience incredible views of the Canadian Rockies.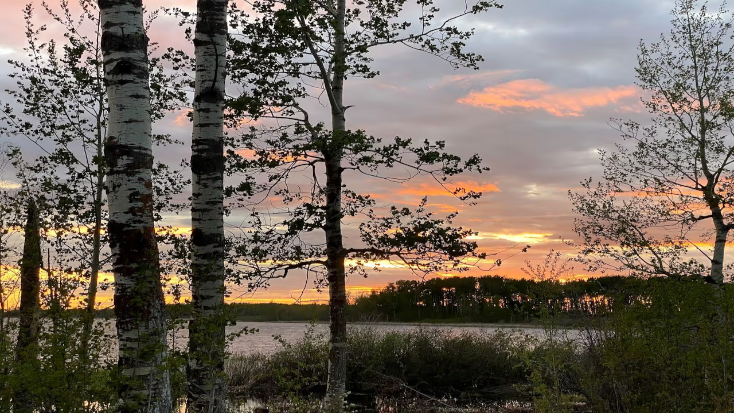 The Banff National Park guide recommends that you drive your own car if possible or rent one from a car rental service. It is also important you pick up a Banff National Park pass, which can be purchased upon entry to the park or in advance online.
For those wanting a truly relaxing getaway where they can focus solely on the incredible scenery, public transport runs throughout the park, making travel from one beautiful spot to the next completely stress-free. Roam is a regular hybrid bus service and you can find out more information here.
Banff National Park facts before you go hiking in one of the
best national parks in the world
The Banff National Park facts you need to know right now are as follows below. The magic of hiking in Canada is that everyone you meet along the way will be so friendly and willing to give you all the information you need when you get there. Just so you know, however, a pint generally costs C$7—who said this Banff National Park guide wasn't helpful?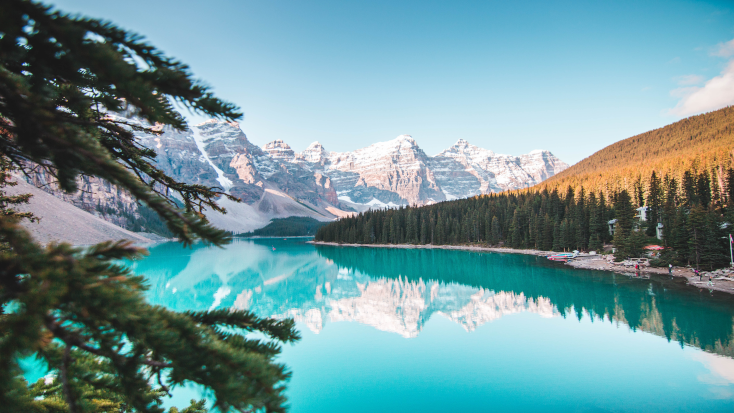 The popular and best places to visit in Banff when you explore Canada
Every destination in Banff National Park is as beautiful as the next and it is sometimes difficult to know where to start. That's why we've put together some of the best places to visit in Banff when you embark on your adventures and explore Canada.
Discover the Upper Hot Springs, Canada – some of the best natural wonders in Canada for 2021
First, we'll begin with the discovery that led to the development of Banff National Park: the hot springs. These were discovered in 1883 by three railway workers looking for healing and wellness. The Upper Hot Springs are one of nine naturally occurring hot springs at Banff. and some of the best natural wonders in Canada. You will experience a striking and scenic backdrop while unwinding in steamy, hot mineral water—sure to be a highlight of your vacation!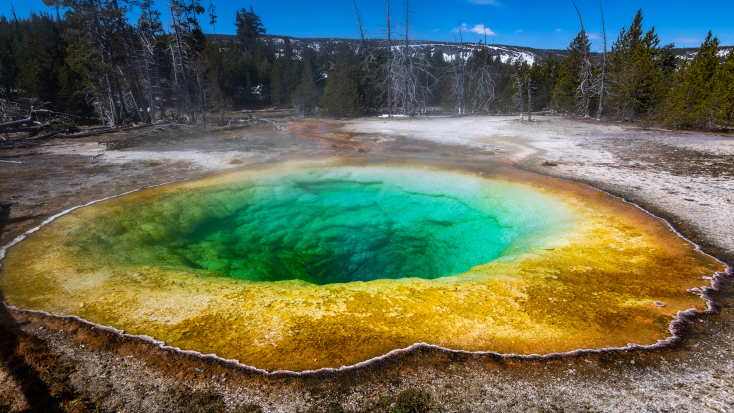 Find the Bow Falls trail – Banff National Park waterfalls await in 2021
Another popular destination that can't be missed is Bow Falls, which is within walking distance from Banff. The stunning waterfall is shallow, but wide, and is caused by the change of course in the Bow River. Enjoy the view, take a picnic, or hike along the Bow Falls trail by the side of the falls.
Book a ride on the Banff Gondola, tickets available for amazing views of the Canadian mountains
Fancy a thrill? The Banff Gondola ride is a must! Book your Banff Gondola tickets and experience a 360-degree, bird's eye view of six scenic mountain ranges from 7,486 feet above sea level! This scenic cableway ride will provide beautiful mountain vistas in every direction and will take you up to the summit of Sulphur Mountain.
Cheap things to do in Banff: activities for affordable prices in 2021
Visiting Banff doesn't have to be a costly trip; being in the heart of Canada's most renowned park is sufficient enough! There are many free and cheap things to do in Banff National Park that you should definitely take advantage of. Banff activities such as beautiful trails for hiking in Canada, and getting a look at the awe-inspiring Canadian wildlife.
Get up close and personal with Canadian wildlife in Banff National Park but read these tips for dangerous animals in Canada first
When you step into Banff National Park, the chances are very high that you'll catch a glimpse of a grizzly bear, a mountain goat, or one of the many amazing bird species in the area. Canadian wildlife viewing is also a perfect and exciting activity that can be done with the whole family and is completely free.
Sometimes, it really does help to know the right spot and the right time to be there. Here are some tips to optimize your chances:
1. Choose a quiet area. You have a higher chance of spotting wildlife if there are fewer tourists. A good recommendation is Bow Valley Parkway (Hwy 1A), which is a less-traveled road. Typically, this is where you will find wolves, black bears, deer, and sheep.
2. Search at the right time. Yes, you probably guessed, this means early mornings. Animals are more likely to be feeding at lower levels. If you are not an early riser, the next optimal time is just before dusk.
3. Be respectful and keep your distance. Getting too close to animals can threaten their survival. Seeing them in their natural environment and giving them space is an important wildlife viewing tip.
Go on your own Banff walking tour with the Banff National Park guide
Do you want to discover more about Banff? A self-guided walking tour is a fun and interesting way to learn about the town's history. Download this easy Banff National Park guide PDF, which will provide you with five tours that have been optimized for mobile viewing.
Go for the best hikes in the world with Banff hiking trails in Canada
With a 1,000 miles of trails, hiking in Banff National Park is full of adventure, has some of the world's most spectacular views, and is completely free of charge. You can really find some of the best hikes in the world here with the best views. The park is perfect for those wanting an easy stroll, as well as those who desire a more ambitious hike. Plain of Six Glaciers is a rewarding hike that should definitely make it onto your bucket list. This hike has one of the most accessible Banff hiking trails and offers extraordinary views of the mountains surrounding Lake Louise.
Banff National Park also dog-friendly for those traveling with their pet. The only stipulations are that your dog must be kept on a leash and under control at all times. There are, however, some trails where dogs are not allowed so be sure to check this out beforehand.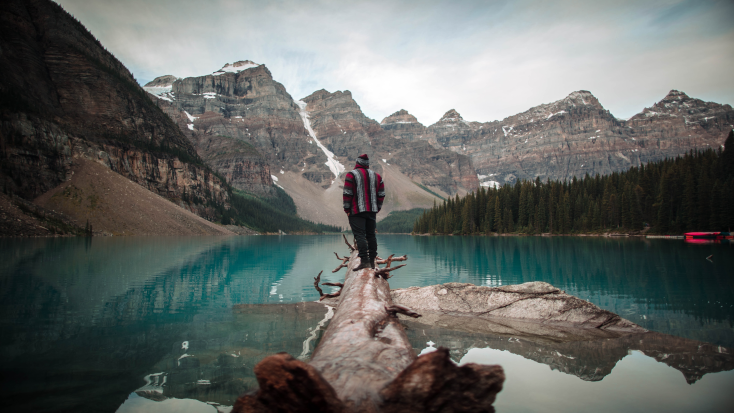 Hot tip: Check the latest trail conditions with Parks Canada before you begin your adventure.
Check out the upcoming Banff events including live music – Banff has it all in 2021
There are many exciting Banff events all year round at Banff National Park, so be sure to check the calendar before you book your vacation. Live music, snow days, and much more await upon your arrival in this Canadian national park.
Guide for National Park safety – dangers and ways to avoid them
Before you depart to one of the worlds most beautiful and wild places, it is important you are all clued up on some important tips and national park safety measures.
Evading natural hazards when hiking in Cananda in 2021
Evading natural hazards can be a big part of the National Park experience, but their impact can be reduced if you are well informed and prepared when hiking in Canada in 2021. If you want to read more on how to keep safe in the outdoors, visit AdventureSmart!
What to remember when traveling in bad driving conditions on the drive to Banff
If driving, you must be prepared for a variety of weather conditions, including the innevitable bad driving conditions which can come at any time of the year. At higher elevations, it may even snow during the summer. This is why it's extremely important to drive with caution at all times. A top tip is to equip your car with the essentials in case of an emergency, such as a shovel, a flashlight, a blanket, food, and water during the drive to Banff and vice-versa.
The mountain safety tips you need for your Canada trip to Banff
Never hike alone
Plan your trip beforehand and take a map
Pack a flashlight
Take extra clothes
Bring a first-aid kit
Ensure your cell phone is fully charged
Look into your travel health insurance 2021 before traveling to Canada or hiking in Banff
Be sure to take out comprehensive travel health insurance before your trip.
Canada has no essential vaccinations; however, as always, some are recommended by the World Health Organization, such as hepatitis A and B, rabies, meningitis, and MMR.
Even though Canada is an industrialized country, bug bites can still spread diseases. Try to avoid bug bites, especially when you will be spending a lot of time outside and in wooded areas. It is recommended to take an insect repellent along.
Discover the best places to stay in Banff National Park: best accommodation in Canada for 2021
If you're visiting Banff National Park, it is already clear you love the outdoors and a sense of adventure. This cozy lodge is situated right in the heart of it all and is one of the best places to stay in Banff National Park and has breathtaking views of Bow Lake. The lodge is located in the ideal spot to access the famous Canadian Glaciers, waterfalls, and the Rocky Mountains, as well as being only a 30-minute drive from the town of Banff.
If you are looking for an authentic ski chalet, this log cabin is the perfect spot for you. With a central location that gives you access to an array of activities, guests are never far from adventure, all while knowing they have a cozy sanctuary to relax in at the end of the day.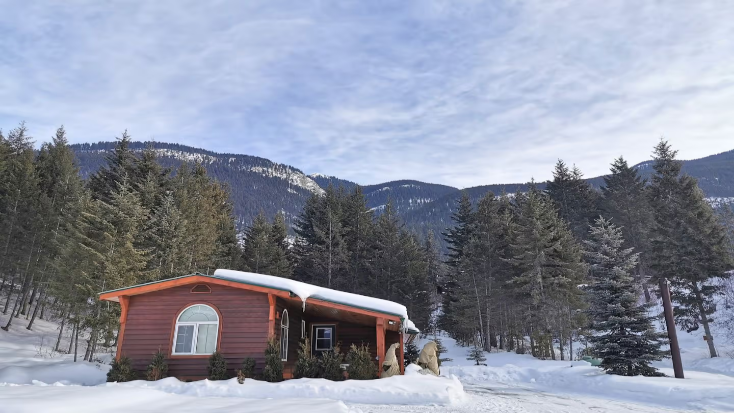 ---
Want to keep exploring our glamping accommodations in Canada? Check out our complete collection here!