A wise man once said, "long-necked, ice-cold beer never broke my heart", and what better way to show our love for the amber nectar than with a whole day dedicated to its hoppy goodness? The Wednesday before Canadian Thanksgiving, which this year falls on October 11th, is National Beer Day in Canada. To make the most of Canadian Beer Day, 2021, we've devised a tour of the Great White North inspired by the best beers in Canada. From exploring Banff National Park to Whistler, there are plenty of places perfect for a secluded vacation while sampling some of the best beers in Canada. So keep reading, and start saving for beer and gasolene for a road trip or getaway on Canadian Beer Day, 2021, to visit the home of these great beers, and some of the best beer in Canada, and find the roots of their hops!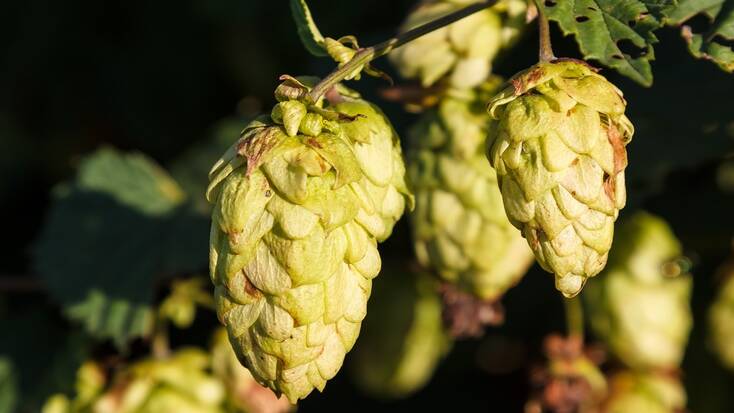 Enjoy a taste of Ontario craft beer
We start our beers in Canada tour with a stop off in Ontario. To make your vacations in Ontario bout three hours from Toronto, you'll find the town of Perth, Ontario, home to the Perth Brewery, where you can sample some Ontario craft beer, and enjoy a lip-smackingly good O Canada Maple Ale. Reminiscent of Candian maple syrup, this copper-colored brew is almost like a dessert in a glass. Pick up your stock for Canadian Beer Day, and head into the great outdoors with a stay in one of these amazing cabin rentals in Ontario.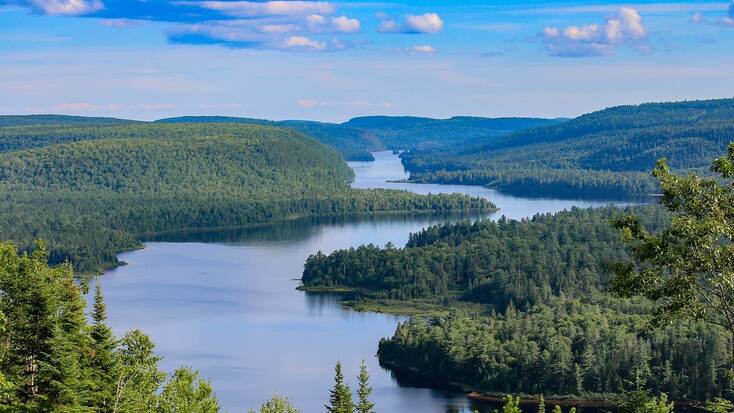 Plan your vacations in British Columbia and try one of the best beers in Canada
If you get the chance to have some incredible vacations in British Columbia, and you get to try one of the best beers in Canada at the same time, there is no way you can turn down that opportunity. Winner of the best in show award at the BC Beer Awards, 2019, Pixel Pils from the Fuggles & Warlock Craftworks brewery in Richmond, BC, has a 5% ABV and is a Czech style Pilsner, the perfect beverage after a day of hiking and biking from one of our luxury cabins in BC. With a number of things to do in BC, there are more reasons to plan vacations in British Columbia besides the great beer.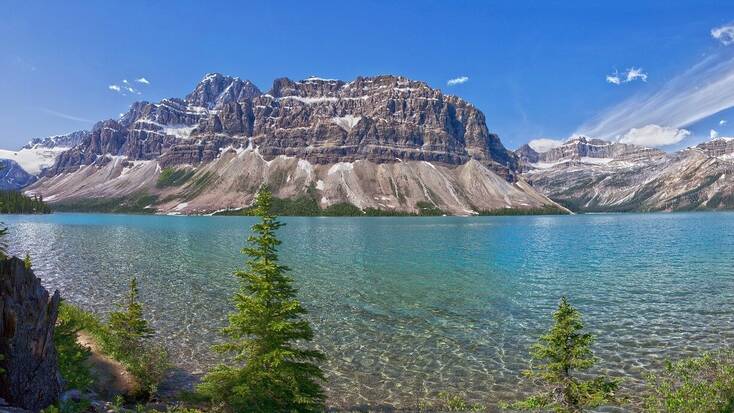 Take a beercation to Lake Louise, Alberta
For you dark beer fans out there, make a stop off in Calgary, Alberta, where you'll find the Wild Rose Brewery. The Alberta Crude is a smooth stout brewed with six different malts. Once you have your stash for your stay in Alberta, head from Calgary to Lake Louise, just a two-hour drive. Lake Louise is in the Banff National Park, which is chock full of trails, forests, and clear, blue lakes. With a number of incredible dog-friendly hiking trails, you can even bring your four-legged friends along for a stay in one of these cabin rentals in Alberta. Enjoy relaxing in your private hot tub with a glass of one of our favorite beers in Canada for the perfect Canadian Beer Day!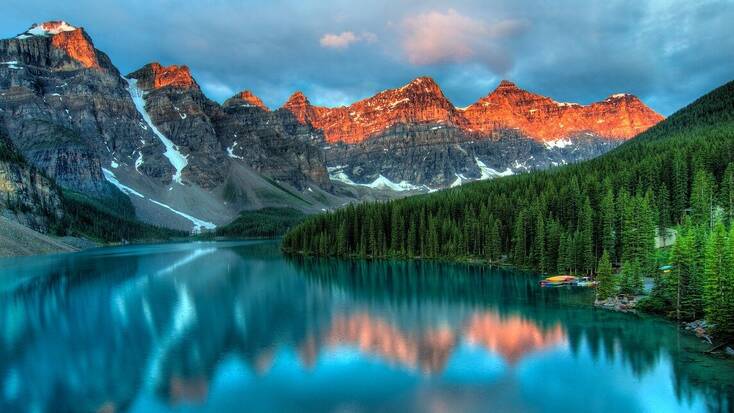 Get some offshore beers in Canada with a trip to Nova Scotia
With secluded camping cabins and glamping tents in Nova Scotia, you can enjoy all the incredible things to do. In Nova Scotia, there are miles and miles of incredible, rugged coastline, forests, and trails, this secluded part of the world is perfect for a getaway far from the crowds. Add in a trip to the Sober Island Brewing Company in Sheet Harbour, and you can also enjoy another smooth stout. Grab yourself some of Beth's Blackout Oyster Stout, brewed with fresh oysters from Pristin Bay to start your relaxing Beer Day 2021.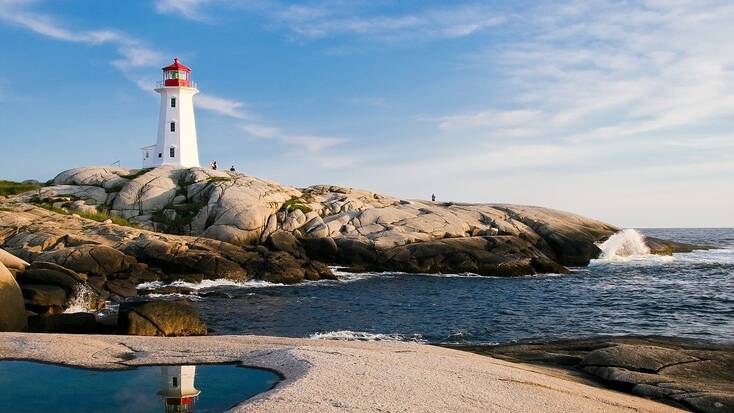 Explore Newfound and Labrador on your Canadian beers tour
Any dog fanatics out there will agree with me that anywhere called Labrador is going to have a certain draw to it. Head on over to St. John's Newfoundland, and you'll find the Yellowbelly Brewery with its Fighting Irish Red Ale. This is one of the beers in Canada that really highlight why there is so much to celebrate about Canadian beers. A bold, malty-flavored brew, this is perfect for a barbecue while you enjoy a stay in a secluded vacation rental on this stunningly beautiful, and rugged island.