For those of us with four-legged family members, there has probably never been a better time than now to include our hounds in our summer vacation ideas. With a number of dog-friendly beaches to visit, you and your furry friend can look forward to summer vacations filled with sun, sand, and waves. After all, the lockdown must have been ruff for our dogs as well, so don't just send them to dog boarding, plan their dream puppy vacation with a stay in some awesome pet-friendly vacation rentals! We've got dog friendly beach and glamping site for you!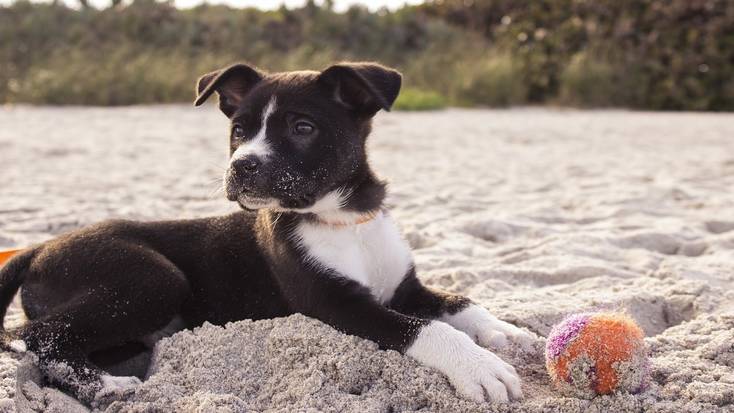 Discover our list of the ultimutt places to go in the summer with your pawesome pal!
When it comes to getting away from it all with our four-legged companions, be it a fully grown hound or a curious, excitable puppy, vacations for a family with a pet in tow can be hard to plan, so we've put together a list of our favorite places to go in the summer for all you dog owners out there who want to share your summer vacations with the family pet. From pet-friendly vacation rentals with ocean views to dog-friendly camping cabins by the beach, we have the perfect options for you to make the most of summer, and that are sure to get those tails wagging in excitement for a dog vacation.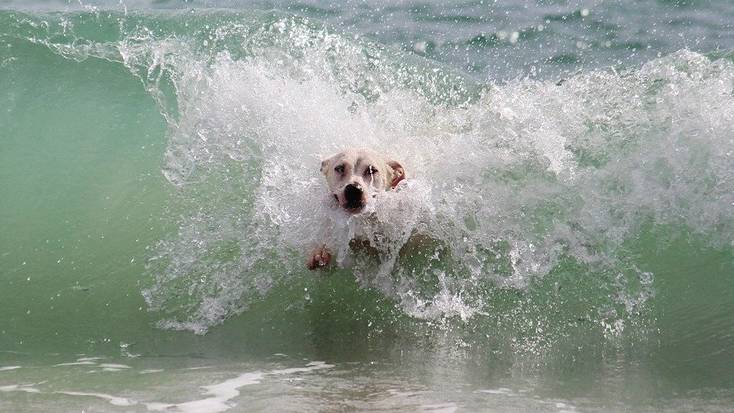 Embark on a dog-friendly vacation near Venice Beach, California
When you hear Venice Beach, California, it's easy to think of Los Angeles and the city. However, these charming, dog-friendly vacation rentals are near enough to the city for you and your four-legged friend to enjoy Venice Beach and all its delights, but they also give you the chance to escape into the great outdoors. With San Bernardino National Forest and Mount San Jacinto State Park to explore, you can enjoy family summer vacations discovering stunning trails with your dog, as well as heading to the coast to enjoy the dog-friendly beaches in Southern California.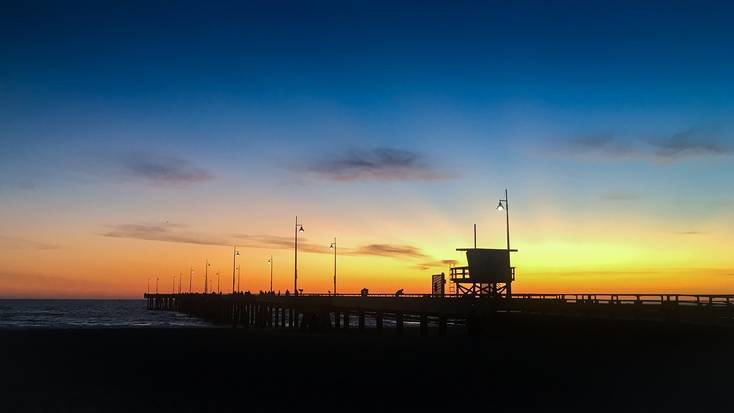 The best dog-friendly beaches in Big Sur fur sure!
Sticking in California. Big Sur boasts some great dog-friendly beaches, perfect for you and the pack to enjoy. The rugged beauty of spots such as Pfeiffer Beach, Sand Dollar Beach, and Carmel Beach are perfect to explore. We've got the dog vacation sorted, so what about their humans? Well, with a stay in one of our stunning tree houses, domes, or cabins in Big Sur, you'll have the relaxing vacation you so deserve this summer. You and the family can look forward to relaxing evenings in unique accommodations with a hot tub, the perfect way to unwind after spending your day at some of the best dog beaches in the area!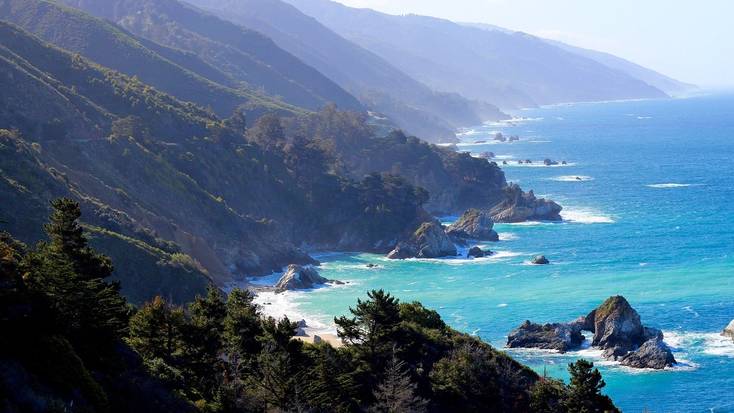 Get a new leash of life when you discover the dog-friendly beaches in Oregon
We all love a dog-friendly hiking trail, but there are stunning beaches in Oregon to enjoy with your pet, too. Among them are dog-friendly beaches including Cannon Beach, Agate Beach State Recreation Site, and Pacific City Beaches. A stay in one of these dog-friendly vacation rentals means access to the best dog-friendly beaches in the state. You can also take your hound for hikes and runs along forest trails when you visit Willamette National Forest and Umpqua National Forest.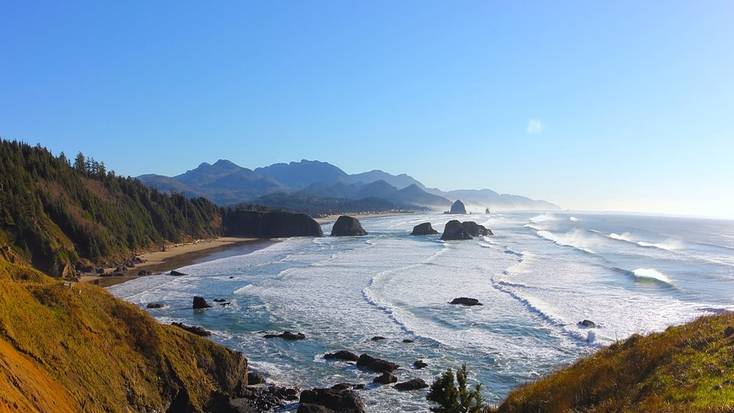 Show you're Fur-iends through thick and thin with a trip to Florida beaches that allow dogs
Why not enjoy summer with a trip to Florida? Beaches, national parks, the Everglades, and vibrant cities like Miami. There are so many things to do in Florida for family summer vacations. Discover the many beaches that allow dogs to visit, too. This is a great opportunity for the whole family, or pack, to enjoy a getaway together. You can let your hound explore the beaches at Tierra Verde, Hutchinson Island, Fort Myers Beach, and more. While enjoying a stay in one of our charming beach house rentals, or secluded cabin rentals in Florida, this summer.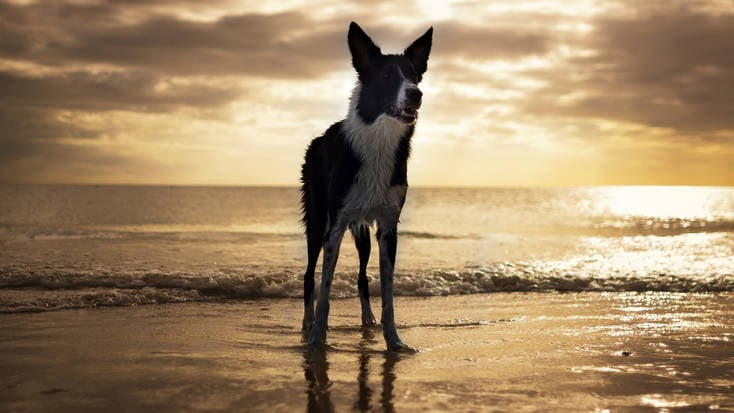 Enjoy the best summer vacations paws-sible with a stay in Cape Cod, Massachusetts
For summer vacations head to New England with your four-pawed pal. You won't get much better than a trip to Cape Cod, Massachusetts, with its variety of dog-friendly beaches. You can take your dog to Sandy Neck in Barnstable, and The Knob in Falmouth. There are numerous options along the Cape Cod National Seashore, including a race point. For the perfect family getaway to Cape Cod, vacation rentals don't get better than these dog-friendly offerings along the coast.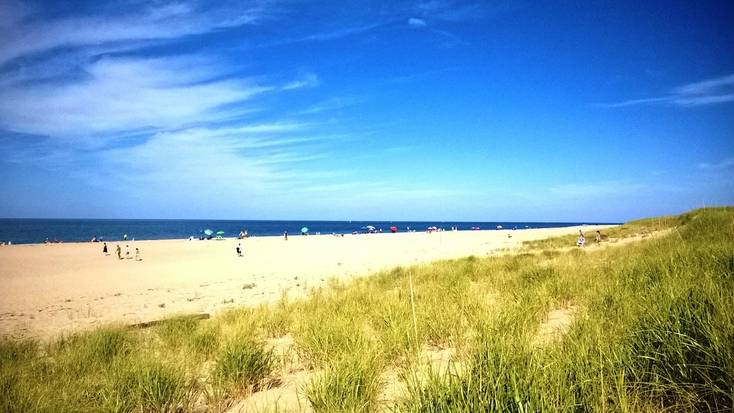 Discover more dog-friendly glamping rentals to share your vacation with your pet. Travel up the East Coast this coming spring or head to Cape Cod for a glamping adventure with this whole family!