Want to escape the cold? Plan a Bahamas Vacation in 2022
If you're looking to escape the cold, and you want to find the perfect warm destinations in winter 2022, you can't do much better than a Bahamas Vacation. With over 700 islands, each boasting white, sandy beaches competing with the best beaches in the world, warm weather, and plenty of unique places to stay, a Bahamas vacation during the cold, wet month of February, will give you the perfect chance to relax and rejuvenate.
Why winter is the best time to visit the Bahamas; warm places to visit in February
When looking for winter sun, choosing warm destinations in February you actually have more options than you may otherwise think. As chance would have it, while the Bahamas are warm year-round, in terms of the weather, the winter tends to be the best time to visit. The Bahamas driest time of year falls between mid-December and mid-April, with daytime temperatures reaching about 89°F/32°C, so if you're wondering, "can you swim in Bahamas in February?", the answer is very much, yes. The Bahamas weather in February is still perfect even at this time of year. This is without a doubt one of our favorite warm places to visit in February. From June to November tend to be slightly wetter months, but the temperatures still remain fairly high.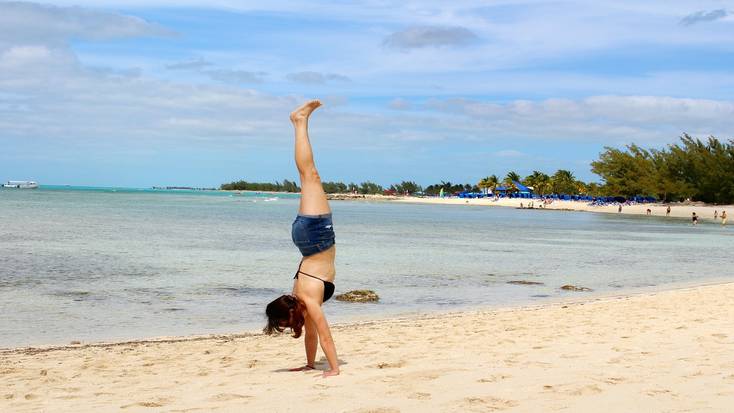 Where to stay in the Bahamas
The only downside to staying in the Bahamas at this time of year is that it is the peak season. If you're thinking about where to stay in the Bahamas, hotels can get quite pricey around this time of year, so why not look at booking a unique glamping rental? From luxury villas and beachfront cottages to a simple bell tent by the sea, there is a multitude of options for you to choose from, and what better way to enjoy a Bahamas vacation than in your own private home away from home with your loved ones!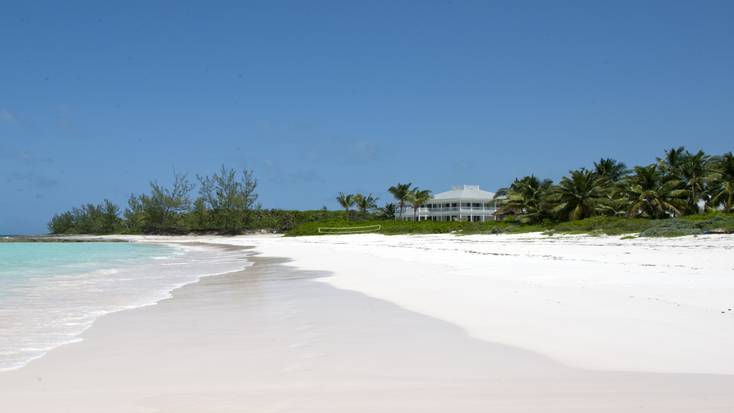 Things to do in the Bahamas: vacation activities
While the first thing you want to do upon arrival to the Bahamas may well be to get into your beach gear and head straight onto the sand, there are plenty of other great activities to try out. There is a lot more to this unique group of islands than just sunbathing, and when you plan your Bahamas vacation, you should try a few of these activities that caught our eye as well.
The best beaches in Bahamas: vacation on the sand
Ok, I know I just said there is so much more to do than just sitting on the beach when you head out on a Bahamas vacation, but let's face it, it's the Bahamas! Whatever else you may want to do during your winter escape, you are always going to want to spend some of your time lazying on the sand, listening to the waves edge their way to the shore, and to completely zone out, forgetting about the day-to-day stresses and strains you've left behind. With beaches such as Coco Plum Beach on the Exumas, Lighthouse Beach on Eleuthera, and Pink Sands Beach on Harbour Island to name but a few among the best beaches in the Bahamas, you have your pick of some extraordinary beaches to discover.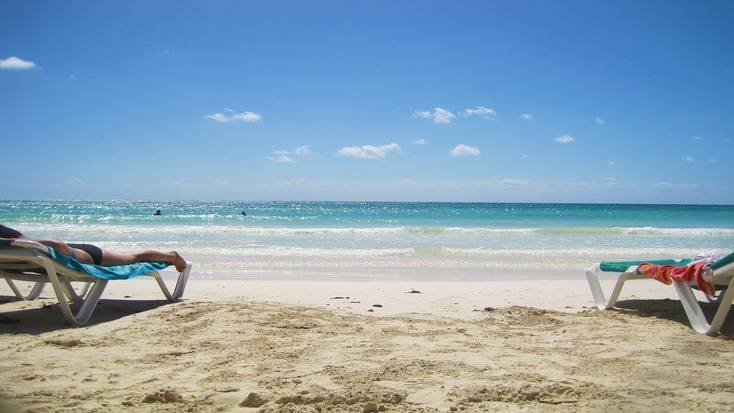 Snorkeling and diving: Bahamas vacation goals
Since you're going to be by the sea anyway, take the next step for your Bahamas vacation and head out into the ocean! With some amazing places to try snorkeling and scuba diving, Bahamas offer visitors a great opportunity to explore beneath the crystal waters. With various tour companies offering different packages, you can spend a day swimming in the bright blue waters, discovering all the marine life that lives off the coastline of the 700 Bahamanian islands, a truly unforgettable experience.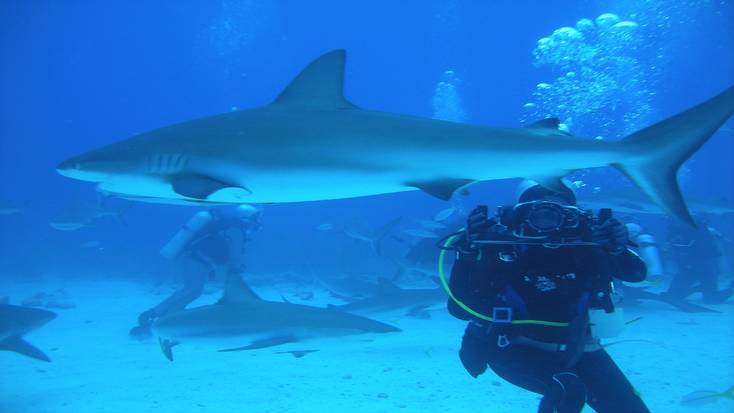 Hang out with a turtle! Swimming in the Bahamas
While snorkeling, you may come across one of seven different species of turtle basking in the Caribbean waters, but if you don't, you can book a tour with companies such as Bay West Adventures, and they'll take you to all the best spots to meet a turtle! Swimming alongside them is a unique experience and one you're sure to never forget, as you see these calm creatures relaxing in the waters off of one of the many islands.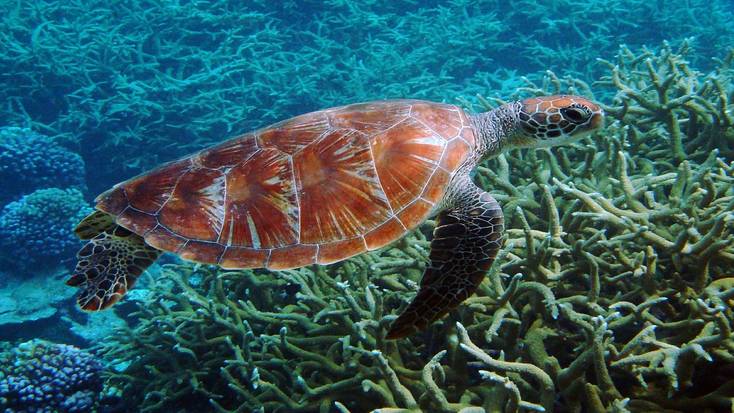 Visit Pig Beach: Bahamas strangest tourist hotspot
When you hear Pig Beach on Big Major Cay, you're probably thinking, "That's just a name though, right?!" Wrong!! Pig Beach is actually inhabited by wild pigs, and they've become quite the resourceful animals, swimming out to boats of visitors expecting treats. You can head onto the beach and play with them, and even swim with them, but they will probably be expecting a bit of food from you as well, so pack some extras in your bag just in case!