Get ready for the trip of a lifetime from the minute you touch down in South Africa! There's so much to see and do in this spectacular country, so it can be challenging to fit it all into your vacation. However, we've created the ultimate South Africa travel guide for all the travel info and pro safari trips you'll need to make your South African safari dreams come true. 
South African culture and customs: good to know before you go
How to get to South Africa: travel guide transport
Getting to South Africa by plane has never been easier. The principal international airports are Cape Town International Airport, O.R. Tambo International Airport (for Johannesburg), and King Shaka International (for Durban), all with plenty of international connections to choose from.
---
Fan of getting up high among the clouds? While traveling in South Africa why not try something a little more unique! Head up into the skies at sunrise in a hot air balloon. This balloon has only one destination: Kruger National Park. Soar over the western edge of the park as you scan the horizon for the Big Five.
---
Bringing you back down to earth for a second, the Baz Bus can be a reliable and fun, everyday method of transportation. This handy hop-on, hop-off idea can get you to Cape Town, Durban, and Johannesburg, all while traveling with fellow explorers. This safe, reliable, and user-friendly initiative gives you the perfect excuse to discover the stunning beaches of Durban, such as Ballito, ranked among the most beautiful and environmentally-friendly in the world.
If you fancy heading back up into the sky, fear not—domestic flights are super reasonable and are an alternative to the longer Baz Bus routes. Mango and Kulula are two inexpensive airline options, which will get you to major cities quickly and with little hassle. Just listen to this South Africa travel guide, kick back and relax, and you'll be across the country in no time.
Fancy going solo? A 4×4 is highly recommended. Traveling by car will give you a fantastic opportunity to make your own itinerary. Why not visit iSimangaliso Wetland Park? It's one of South Africa's eight World Heritage sites. This stunning park is home to hippos, crocodiles, pelicans, and flamingos—sure to be an unforgettable experience. Then again…that will likely be the case with your entire South Africa vacation here.
South Africa facts for starters
2021 South African cuisine
South African cuisine is world famous for its braai. Such pride is taken in this traditional South African barbecue that it has become an art form. Of course, no meal is complete without drinks, so be sure to head into the Cape Winelands, mostly found on the beautiful Garden Route, one of the most spectacular coastal roads on Earth. This area is famous for spectacular grapes and boasts wine tasting routes where you can savour as many glasses of the nectar of the vine as you could wish for.
South Africa is full of diversity and this is reflected in its cuisine. Trying the traditional South African dishes and flavors such as biltong (cured meats) is a must, but so is sampling the wide variety of other flavors on offer. Durban has close ties to the Indian subcontinent and offers a spectacular array of Indian cuisine. Cape Town offers tantalizing Malay cuisine that is also sure to impress.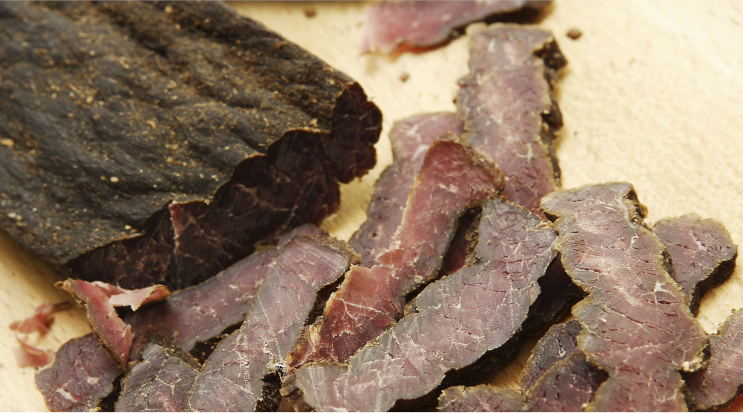 The rich history of South Africa and its heritage
This beautiful country has indeed suffered a turbulent history, but there is nothing better to represent its resilience than its rich cultural and social diversity. From the Mediterranean feel of the Cape coast, to the traditional villages of Zululand, and the Gumboot mining dancers of Johannesburg, you are bound to experience a country that embraces the many influences of its past. The history of South Africa is one which will captivate you and give you an insight into a country divided in the past but ultimate rich with heritage.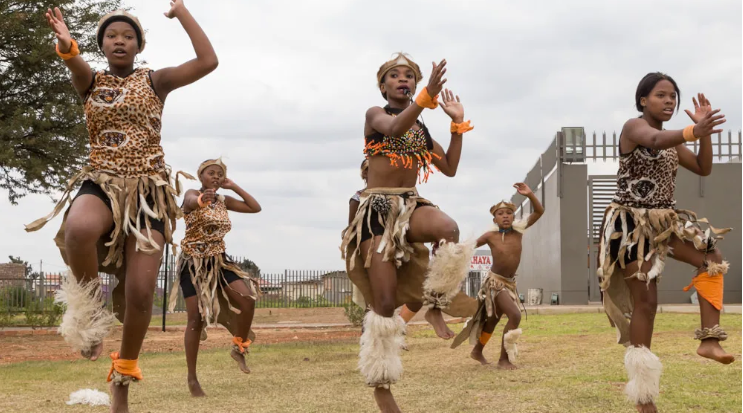 Events in South Africa, 2021
Kicking off in mid-March is South Africa's largest street festival; the Cape Town Carnival. This vibrant festival has many different activities going on. There are a variety of beer tents, music venues, art galleries, and film installations to keep visitors fully entertained. This event takes over the suburb of Observatory, for a street party like no other!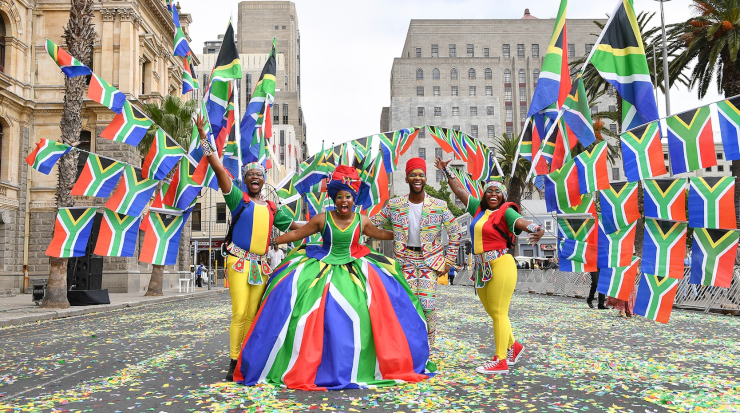 The National Arts Festival in South Africa is the biggest collective celebration of arts on the whole African continent. This festival is held in Grahamstown, a small town just east of Port Elizabeth. Each year, visitors are treated to new and thought-provoking art forms making every year different from the last. Included in this festival are music, film, and visual arts productions. There really is something for everyone. This event runs from the end of June until mid-July.
South Africa visa requirements and general documentation
Let us clue you in before you set off. Our low-down on the ins and outs of documentation is sure to save you a headache at the departure gate.
In terms of visas, British and American citizens visiting South Africa for tourism purposes can stay in the country for up to 90 days.
Your passport must be valid for at least 30 days after the return date.
There must be at least one unused visa page in your passport for the South African Immigration Services.
A certificate of a Yellow Fever vaccinaction is required of those traveling from countries with risk of Yellow Fever transmission.
In terms of customs regulations, if you have anything to declare you must fill out a TC-01 form upon arrival.
A Traveler Card must be filled in before heading to immigration.
Excess currency, animals and plants as well as their products, medicines, and herbal products all need written authorisation
Vaccinations for South Africa 2021 and general health
It is advised that all your vaccinations for South Africa are up to date.
Among others, the vaccinations of tetanus, Hepatitis A and B, and rabies are recommended.
The tap water is drinkable but not in rural areas.
Malaria is present, so be sure to take the relevant precautions. These include using insect repellent and mosquito nets.
South Africa: dangerous situations to avoid in 2021
For safety, all hiking trails South Africa offers should be completed in groups consisting of a minimum of three people.
Travelers should avoid walking alone at night particularly in isolated areas.
When driving keep doors locked and windows closed.
Beware of ATM scams. Don't leave your card unattended and take a friend when withdrawing cash.
Use ATMs in shopping malls or ATMs with guards.

For comprehensive travel advice please refer to the United States Travel Department.
South Africa travel guide: Kruger National Park
South Africa is famous for its stunning South African wildlife and luscious landscapes. Kruger National Park is the ultimate place to unleash your wild side. Buckle up in your 4×4 and head out into the wilderness. With the help of your safari guide you'll have the best chance of spotting the Big Five.
There are three local airports that serve the park; Phalaborwa Airport, Hoedspruit Eastgate Airport, and Kruger Mpumalanga International Airport. Alternatively, travelers could drive from Johannesburg, 260 miles away (420 kilometers).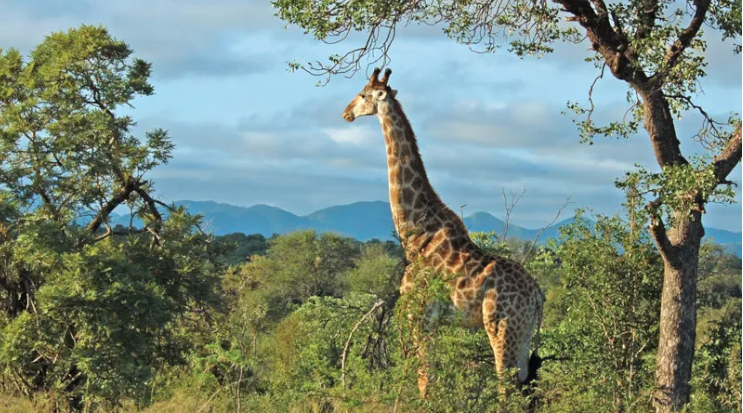 Where to go in South Africa: Namaqualand
The arid desert region of Namaqualand stretches through South Africa and Namibia, covering an impressive 170,000 square miles (440,000 square kilometers). But come spring and this dry expanse bursts into color and life, becoming home to countless flowers of an infinite color palette. Famous among locals, this is must-see for those looking to go off the beaten track.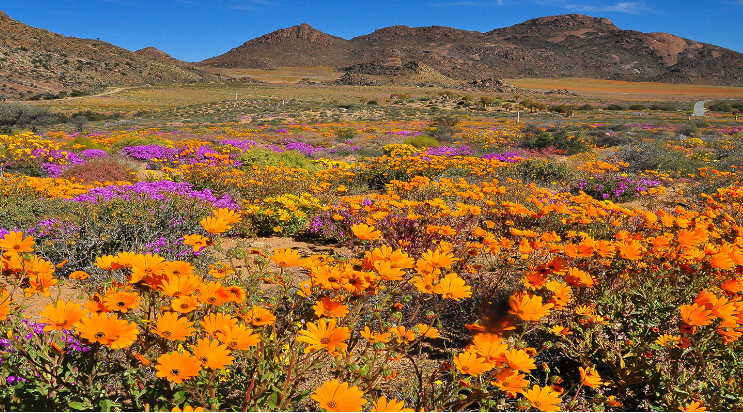 Best destinations in South Africa: things to do in Cape Town 2021
Cape Town is a must see during your visit to South Africa. This vibrant ocean city sits on the southern tip of the continent and is surrounded by breathtaking ocean views, as the cape separates the Atlantic and Indian Oceans. These far-stretching waves are home to whales and dolphins, which you can even catch a glimpse of. More adventurous travelers can even try their hand at cage-diving with Great White sharks near Gansbaii! Be sure as well to head up to Table Mountain. Trekking up this six-hundred-million-year-old peak won't only stretch your legs but give you stunning views of the breath-taking city below. A cable car service can also cater for those who not wanting to hike!
More of 2021's best places to visit in South Africa: iSimangaliso Wetland Park
iSimangaliso Wetland Park is one of South Africa's eight UNESCO World Heritage Sites. Exploring this nature reserve will be an experience you're unlikely to be able to replicate at home. As you're surrounded by unique wildlife such as hippos and flamingos, you won't be able to help but gaze in awe, while maybe snapping a few photos too. A trip to iSimangaliso Wetland Park is sure to impress while creating unforgettable memories.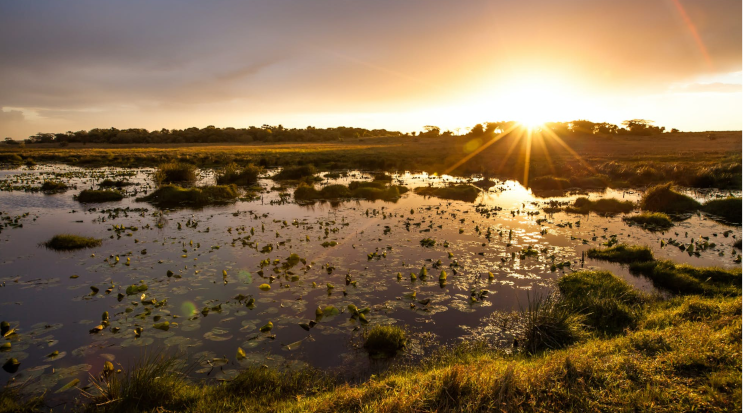 ---
Ready for your South African adventure? Take a stroll through our South African wonders here!