Looking to escape the cold? Check out these winter sun destinations for a getaway in 2022
It's February, it's cold, and we've all definitely snuck a look online looking for winter sun destinations. Well, look no further, because we have some great ideas for you to escape the cold for a holiday. Ideal for family holidays, especially if you're thinking of things to do in the February half-term holidays in a couple of weeks, or you're planning on escaping with your partner to one of the best beaches in the world for some winter sun holidays. So keep reading, and start planning your escape from the cold in some stunning destinations!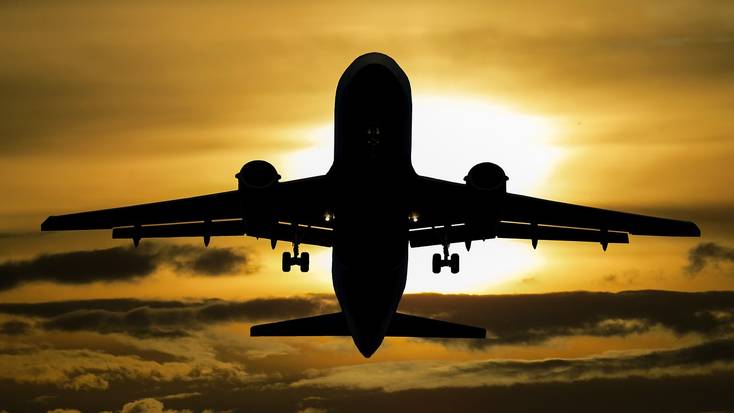 Winter sun holidays to Greece, 2022
If you plan holidays to Greece, 2022, you're in for a treat. With a number of incredible romantic getaway rentals available, this is the perfect chance to escape with your partner for a break away from that cold, late winter weather. There are a plethora of things to do in Greece, from beaches, mountains, visiting historical sites, and of course, tucking into some delicious Mediterranean food.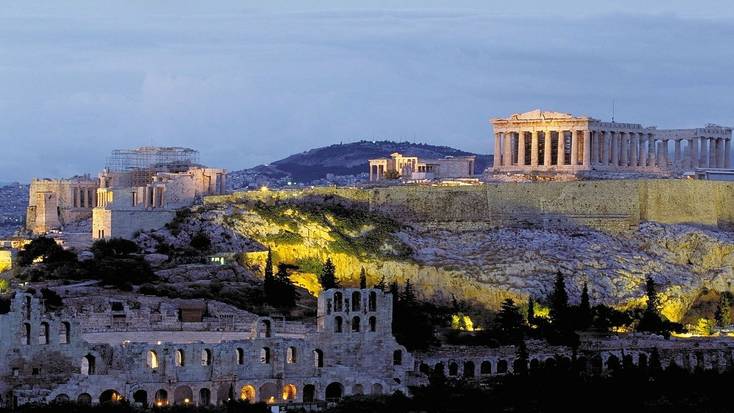 Plan your winter holidays in Spain: beaches and islands in the sun!
Spain is a clear choice when it comes to escaping the cold. One of the best winter sun destinations in Europe, the weather starts to warm up from February onwards, and although you may find the sea is still quite cold, a stay on a secluded beach like Cabo de Gata, one of the best beaches in Spain will give you and your family a truly memorable getaway. Backing onto a national park, it's rugged and surrounded by nature, and with rentals like these cave accommodations nearby, it's an ideal spot to escape to. Similarly, the Canary Islands offer visitors a real break from the day-to-day. These islands in the sun are cooler at this time of year, but with plenty of sunshine and parks, a stay in one of these unique winter sun getaway rentals is just what the doctor ordered.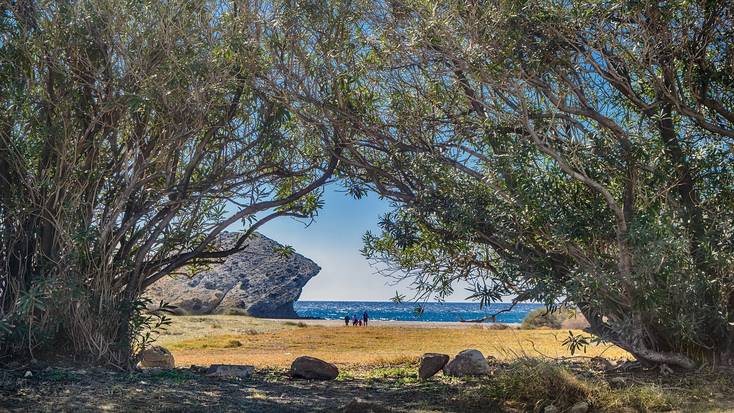 Best things to do in New Zealand
New Zealand, in truth, is the perfect holiday destination all year round. In the winter, there's skiing, and in the summer you can head to the coast, and the great New Zealand outdoors is waiting to be explored throughout the year. One of the best places to visit in New Zealand is undoubtedly the Hobbiton film set, however, there are so many other things to do in New Zealand besides. Hike through the mountains, take part in water sports, and cycling tours are just the tip of the proverbial iceberg. Your New Zealand holidays will leave you with some incredible memories of this unique country and all it has to offer.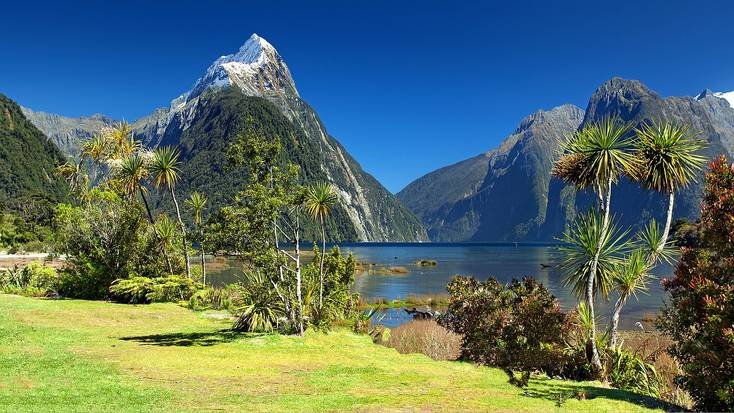 Head to the Sunshine State to escape the winter cold
Florida; the Sunshine State; home to cities like Miami and Orlando. With beaches galore, and not to mention Disney World, there are more than enough things to do in Florida to keep the whole family happy. For any couples looking to escape stateside together, Florida is one of the best winter sun destinations. By booking one of these unique, romantic rentals, you and that special someone can enjoy the best that the Sunshine State has to offer from Pensacola to Key West.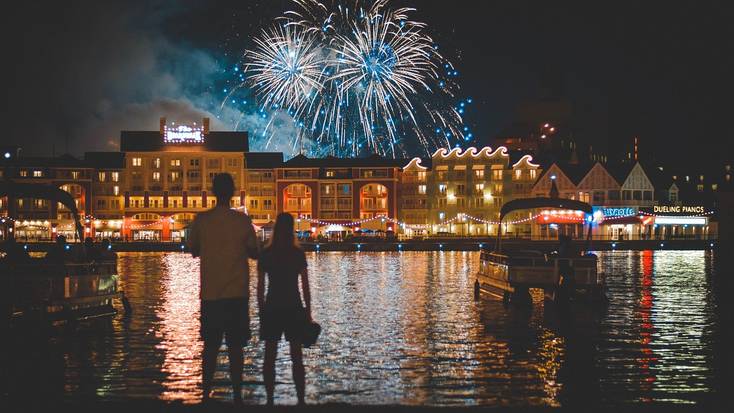 Explore Latin America and the Caribbean
What bigger adventure is there than exploring the incredible regions of Latin America and the Caribbean? With a host of incredible, rustic accommodations and beach bungalows to stay in, you can take a trip through Mexico all the way down to Colombia, take a nomadic trip island hopping if you're not sure where to go in the Caribbean, or if you just want to relax, pick one spot and spend lazy days on a beach with tropical rainforests behind you.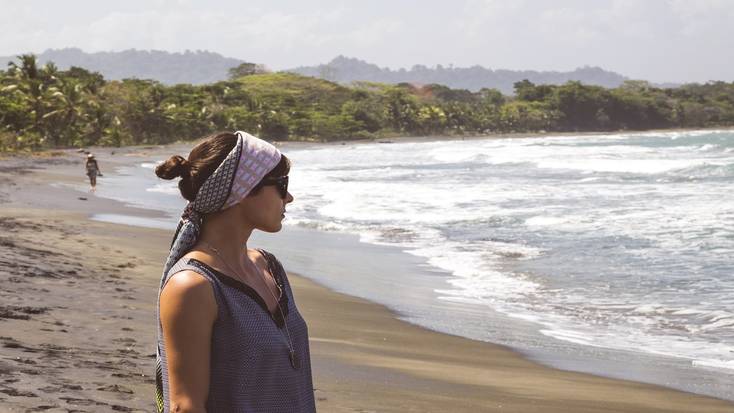 Visit Morocco! Holidays in a desert camp
You don't get much further from the cold than with a stay in a desert camp. With Morocco holidays, you can escape the hustle and bustle of the cities and their markets, and truly escape with a family holiday in a desert tent, far away from the stresses and strains of the day-to-day, and certainly far, far away from rain, snow, and gray skies.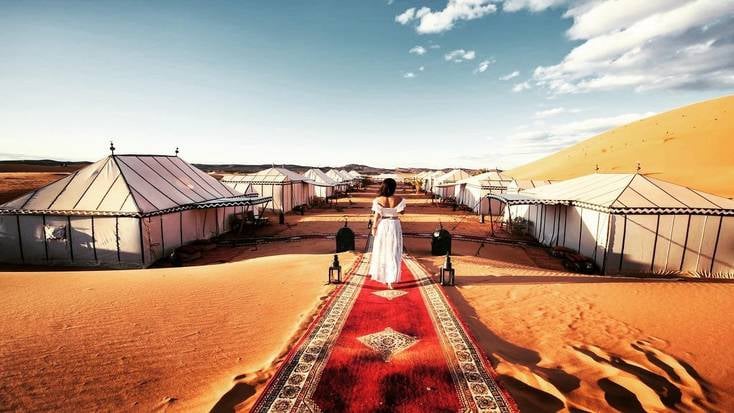 Hang with the big five on an African safari
With some incredible possibilities in Kenya and South Africa, it's hard to choose where the best safari in Africa is. However, wherever you choose, what an incredible way to escape the winter cold, and to treat the family to one of the most unique experiences they could ever hope to have. There are some incredible safari tents and glamping accommodations to stay in that get you close to nature and out into the great outdoors in these stunning countries, so why not visit Africa, and hang out with the big five for a truly unforgettable holiday in the sun?