You'll have one extra bag to pack filled with the best dog accessories this vacation, thanks to a plethora of pet-friendly luxury camping sites that are more than thrilled to have your furry friend come along for some outdoor adventure. It may seem as easy as making sure your pet is cozy in the backseat of the car, but in order to ensure a stress-free, dog-friendly glamping vacation with your pooch, it's best to be as prepared as possible.
Add a few extra things to your packing list, based on our compilation of the best pet-friendly accessories for glamping, and you'll be ready to hit the road.
Glamping accessories for road trips 2021: protect your pooch with the best dog seat belt on the market 
We often don't think about it, but it's just as crucial that our pets wear a seat belt in the car, just like us. In case of an accident, the Clickit Utility Dog Harness is unlike any other dog seat belt, thanks to its special three-point design, which is sure to keep your dog safe and sound. Glamping accessories like this don't come much more important for pets in 2021. 
Get one glamping accessories to protect your car—or a rental car!—from unwanted pet hairs and unpredictable "accidents," a pet car seat cover, like this water-resistant, machine washable version by Epica is a quick and easy solution to keep the car in impeccable condition. In addition, this cozy travel bed by ABO Gear for your canine friend works just as well in the car as it will inside the pet-friendly rental you'll be staying at.
The best dog collars for exploration and pet-friendly adventures in 2021 
A good collar, leash, and even a harness are must-pack glamping accessories, particularly if you're headed to a city, state, park, forest, or area with strict on-leash rules, as well as if there will be other dogs around and what your dog's general level of excitement is. Pet-friendly adventures require only the best dog collars, for example. 
We love Happy Dogz's Safety-Pro Retractable Dog Leash, which will prove itself to be quite useful on long hikes with your pet when their nose is going crazy with all the new smells and sounds around you.
Take into consideration where you'll be staying and what types of activities you'll be doing when deciding whether to invest in boots for your dog. These Rugged Dog Boots by Ultra Paws not only protect your pet's paws from the elements all year round but also come in handy for giving your dog extra traction on those extra-long hikes.
Instead of dog boots, you can also consider Mushers' Secret Invisible Dog Boots Wax-Based Cream, which acts as a barrier between your pup's paws and the elements. This cream also doubles as a soothing and healing treatment for any wounds that your dog may already have or for any accidents, thanks to its Vitamin E properties.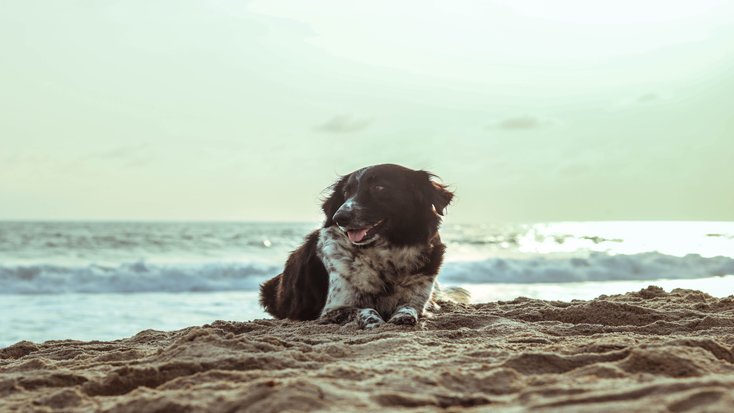 On-the-road pet care: best dog accessories for a pet-friendly road trip to keep them satisfied 
While typically a part of normal pet care, make sure your dog is getting the necessary flea, tick, and mosquito treatment pre-vacation with a quick-and-painless topical treatment like K9 Advantix II, especially if you're headed to a deeply wooded area on your pet-friendly road trip. 
Feeding and drinking time for Fido is a breeze with these Pardus™ Travel Silicone Bowls that are simple to take out and store away, no matter what the size of your purse, backpack, or travel bag. The AKC, or American Kennel Club, offers a Pet First Aid Kit to have on-hand for those just-in-case moments, though you can also make your own DIY, customized first aid kit for your dog if you have the time!
Spending the majority of each day in the great outdoors also opens up the possibility that your pet will not stay spotless. Okay, let's be honest, there's no way your pet will remain perfectly clean throughout this outdoor glamping trip but with the best dog accessories with them, there's no reason they can't!
For getting rid of any pesky burrs or plant life that may have latched on to your dog or untangling knotted fur, try Hertzko's Self-Cleaning Slicker Brush, which will get the job done quickly with a no-effort clean-up. If your furry friend's gotten so dirty that only a bath will do the trick, the Soggy Doggy Super Shammy dog towel will get him or her nice and dry in no time—and ready to run outside and get dirty all over again!
Are you looking to plan a pet-friendly vacation? Glamping Hub wants to be your go-to source for pet-friendly rentals across the U.S. Click for more information!