We believe that the perfect detox for escaping that daily 9-to-5 grind is fresh air, exercise, the pure liberating feeling of freedom, and an adventure away from it all—even if it's just for a weekend. Shrouded in mist and mystery, with an eclectic landscape, planning a hike across Scotland is the perfect option for anyone looking for their next great experience. With miles upon miles of challenging hiking trails in Scotland, for even the most seasoned of adventure junkies and breathtaking views that are sure to scratch that wanderlust itch, here is some of the best hikes in Scotland where you can lose yourself among the splendor of nature. So keep reading and discover some of the best places to hike in Scotland.
1. For The Best Views: The Magical Great Glen Way
If you're looking for some of the best hiking in Scotland, a great place to start is The Great Glen Way. It stretches from coast to coast across the sprawling Scottish countryside. From sweeping hills to sprawling lochs, highlands to lowlands, and everything in between, this spectacular trail truly encompasses and encapsulates the diversity of Scotland's topographical landscape.
As you follow the prevailing winds toward the east, you'll feel as if you were dropped into a fairytale, wandering through marvelous castles and esoteric ruins of medieval strongholds from eons long gone. The trail even crosses the iconic Loch Ness, where you might catch a glimpse of the ever-elusive and legendary Loch Ness Monster, the perfect stop-off as you hike Scotland. For an experience that is so quintessentially Scotland, this trail might just be one of the best hikes Scotland can boast!
2. For Adventure Junkies: A Third of the National Three Peaks Challenge
The illustrious National Three Peaks Challenge of the U.K. is perfect for outdoor buffs and thrill-seekers alike. The challenge consists of three mountain climbs across the U.K, with the highest–and most challenging being the formidable Ben Nevis in Scotland, also known as the highest peak in the country. At an elevation of 4,409 feet, good ol' Ben Nevis poses a challenge for even the most seasoned of mountaineers.
If you're looking for an adventure like no other, there's no better way to fuel your adrenaline needs than climbing up to the pinnacle of Ben Nevis for some of the best hiking Scotland has, and reveling in the breathtaking views of the Scottish countryside's sheer beauty as your reward. With the vast mountainscape below and the pristine cerulean skies above, the views from the top promise to be a sight to behold.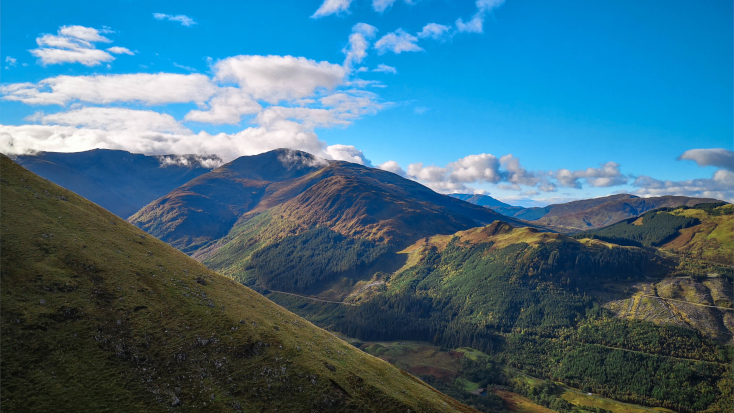 3. Finding Love at the Lover's Stone
With France, Spain, and Italy in the mix, Scotland isn't always everyone's go-to spot for an intimate couples' getaway, but Latin Europe sure doesn't have a monopoly on romance. However, if you visit Scotland, hike, and trek along the dramatic cliffside bluffs, enigmatic woodlands, and with fairytale-esque castles abound, Scotland is just as good a place as any for couples looking to lose themselves in a magical land.
The remote coastal St. Kilda is the perfect spot for a picturesque, intimate hike with your other half, whether you're celebrating your anniversary or newlyweds who can't tell the difference between a honeymoon and an adventure. Perhaps the most romantic spot of all is the Lover's Stone, with legends foretelling of prospective grooms proving their dedication to their loved one by standing on one foot over the jutting rock atop the precarious cliffside.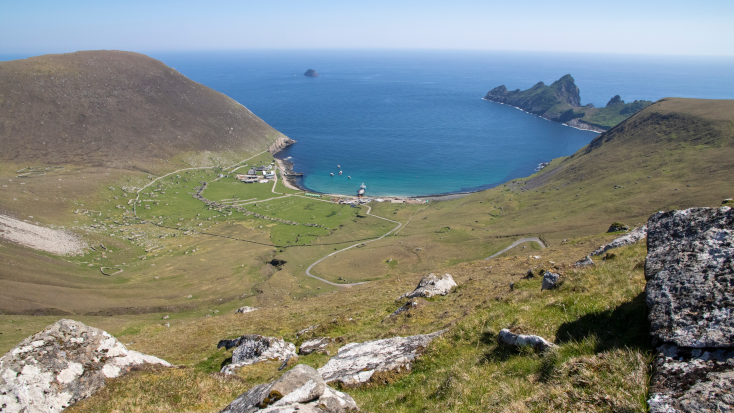 4. For Those with a Furry Friend: Paws Up at Loch Lomond
If there's one thing dogs love, it's getting in touch with the wilderness. Any pup, pug, or poodle would feel right at home in nature, it's in their blood. As pet owners ourselves, we know how important it is to let the pooch roam and frolic in the great outdoors. With a number of dog-friendly trails in Scotland, this area boasts some of the best hiking trails in Scotland, so there's no excuse not to bring Fido on your next adventure. He'd definitely appreciate the chance to go glamping! Loch Lomond is just one of the many places in Scotland that welcome hikers with both two feet and four. From splashing on the loch to running wild and free across vast, boulder-strewn fields, your furry friend can explore its inner wild side in the very same wilderness their very ancestors used to roam.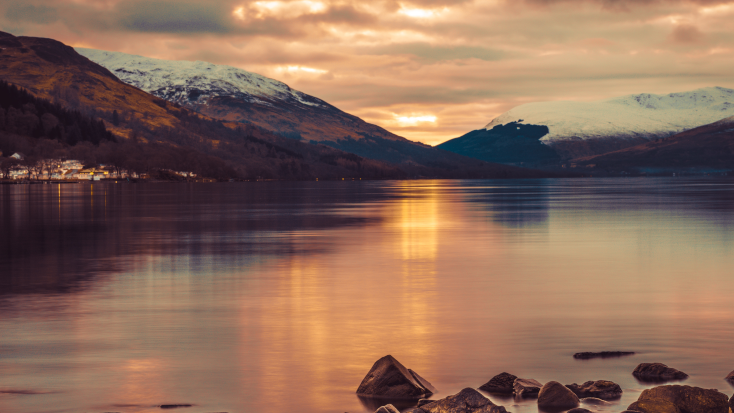 5. For Just About Anyone: Flying High in the Highlands
Lastly, we have the sprawling Scottish Highlands—the absolute perfect haven for adventure enthusiasts, thrill seekers, and nature lovers alike. With a meandering mountainscape stretching as far as the eye can see, hiking in Scotland doesn't get better than this. You'll be able to find a number of mountain ranges, craggy pinnacles, sweeping valleys, plateaus, ridges, chasms, and other otherworldly geological wonders just waiting to be explored.
Some of the most dramatic trails can be found in the Highlands, as well as some of the most surreal sights that you're bound to come across. The area abounds with medieval ruins and other remnants of the past. From a full-on hiking expedition to a quiet afternoon amble, the Highlands might be the perfect backdrop for your next adventure.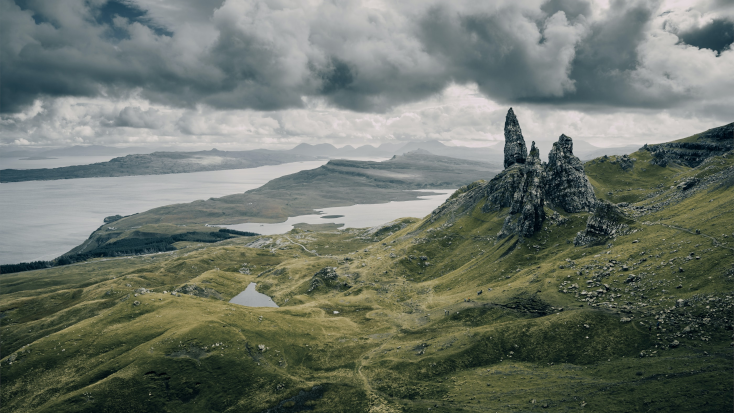 ---
That isn't all. For more potential adventure ideas in Scotland, check out our curated collection of Scotland's top glamping sites here!