When it comes to vacation rentals, Michigan has it all; you can rent a cabin, yurts, and barns galore—with places to visit in Michigan like four of the Great Lakes, you know there is always an adventure awaiting. Michigan is calling all glampers' names to come to explore the very best places to luxury camp in this lakeside state. From all the fishing, sailing, and kayaking you can take advantage of in the sunshine-filled summer to the snowmobiling courses you can visit in the frisky winter, how could you possibly say no to a visit to one of these rentals and indulge in some luxury camping in Michigan?
Whether it is a romantic getaway for two to a private cabin rental, weekend getaways in Michigan, or a family and friends reunion heading to the shore for some excursion and thrilling adventure, glampers will never forget their visit to these luxury Michigan vacation rentals. Look no further—the best of the best can be explored right here.
Stay in one of the best places to visit in Michigan: Lake Hamlin
If you have been waiting for the right time to pack your bags and start an adventure, the time is now. There is never a bad time to visit this historical barn getaway.
Grand and spacious, this glamping rental is a luxury camping gem for groups and big families. Completely stocked with everything you would need to create a home away from home, you will want to permanently move in after visiting this barn wonder.
Resting alongside Lake Hamlin, undoubtedly one of the best places to visit in Michigan, glampers will experience the summertime fun they have been waiting all year for—whether it is fishing in the morning and golfing in the afternoon or spending all day to soak in the relaxation that is provided by the high-end amenities you will find inside this barn rental. Be amazed, be enchanted, and say yes to a vacation to Michigan.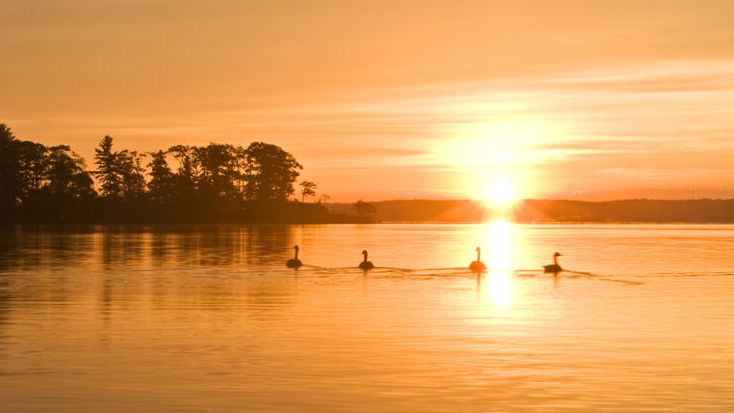 A lakeside rental perfect for luxury camping in Michigan
Next stop, Lake Ann. Secluded and private, nestled along the lake, a glamping gem, perfect for a romantic getaway cottage, awaits this cottage rental. But really, imagine how wonderful a stay in this luxury escape would be for you and your special someone?
Away from the daily shuffle, you will finally get a chance to sit back and relax from the comfort of an irresistible, Lake Michigan cottage. Glampers will adore everything from top to bottom at this glamping rental. From the water sports including kayaking and canoeing to the birdwatching and sightseeing, it is impossible not to feel at ease and refreshed in this rental, ideal for luxury camping in Michigan.
Peaking out the window in the early morning while sipping a steamy cup of coffee, you may just be lucky enough to see a white-tailed deer scampering around the shore. Your loved one wants to experience something special with you, and a visit to a Michigan cottage getaway is just the place to make it happen.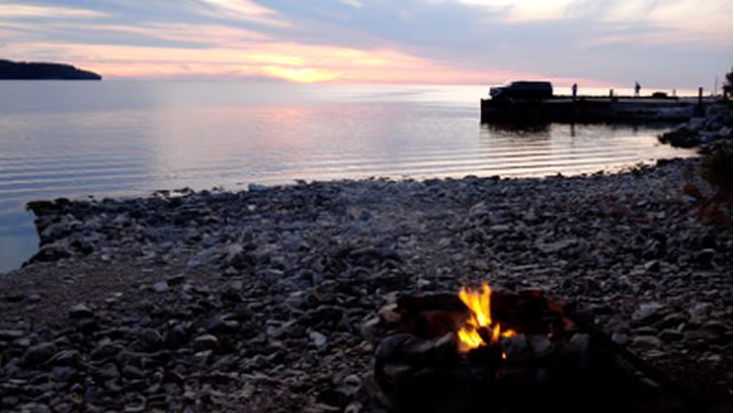 Explore Manistee National Forest for the perfect Michigan vacations
Tucked away in the Manistee National Forest, you will find this rustic, nature lodge-style bed and breakfast anxiously awaiting your arrival.
A glamper's relaxation is a high priority at this luxury site. If the serenity and tranquility of being secluded in the woods isn't quite enough to set you back at ease, the high-end amenities and antique Amish beds are sure to do the trick. Incredibly spacious and perfect for some group fun, everyone will want to head with you to this glamping getaway when you rent a cabin here in Michigan.
You can take advantage of the peace and quiet of the woods and the water sport activities that are just a short 45-minute drive away over at Lake Michigan. Who knew glamping could be this easy and fun? Do not worry about dragging a store-bought tent around when this rustic bed and breakfast want to invite you inside for a luxury vacation.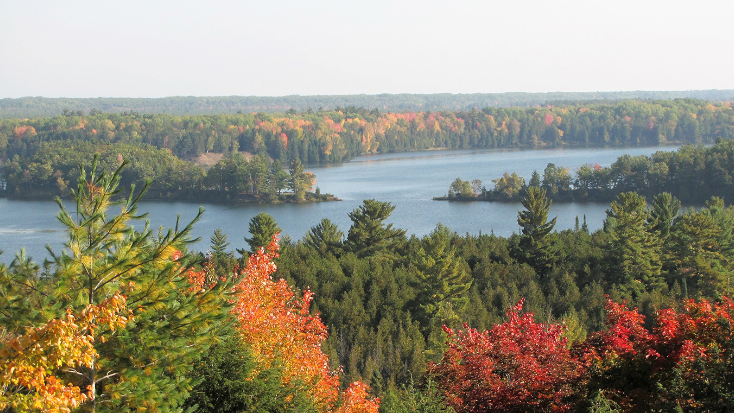 Luxury Camping in Michigan in an idyllic yurt rental
Feast your eyes on the most unique campground of all. How much cooler can it get than spending a weekend getaway filled with adventure galore in a one-of-a-kind yurt rental? In what has been rated one of the most beautiful areas to visit in the good ol' U-S-of-A, it only makes sense that luxury camping in Michigan in a rental like this is a place to stay.
With its traditional Mongolian design, undeniable features and amenities, and incredible location alongside Lake Leelanau, hello, this is the place to be! In the summertime, glampers can experience the livelihood of the traditional Michigan events, including the Leelanau Peninsula Wine Trail, the Empire Asparagus Festival, and the National Cherry Festival.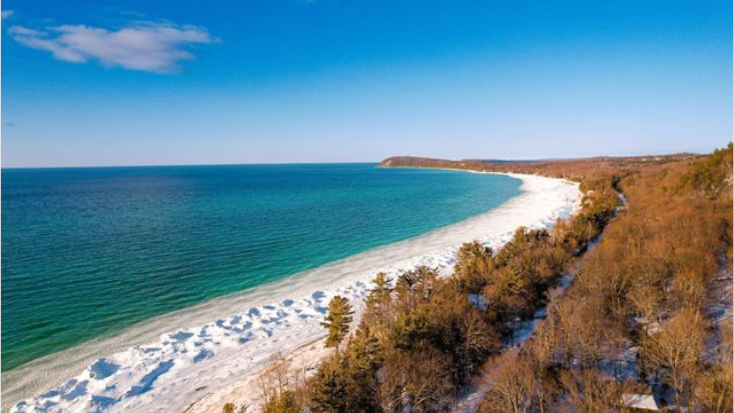 Enjoy the serenity of Crooked Lake for the perfect Michigan getaways
A stay at this luxury wooden cabin along Crooked Lake simply must be at the top of your summer bucket list if you head to Michigan. Getaways at Crooked Lake are perfect for outdoor enthusiasts. From land to lake, adventure is everywhere you look at this incredible Michigan site.
Glampers will finally get that luxury stay they have been longing for, while also enjoying an authentic camping experience. It's a two-in-one package, you might say. While looking over the serene lake, you will remember why taking a break to re-invite serenity to your life and get back in touch with nature is so important.
The perfect way to end the ideal stay in such a wonderful place is with a little stargazing and some campfire indulgence. The desire you will have to go glamping again and again will never leave you after visiting this luxury cabin resort.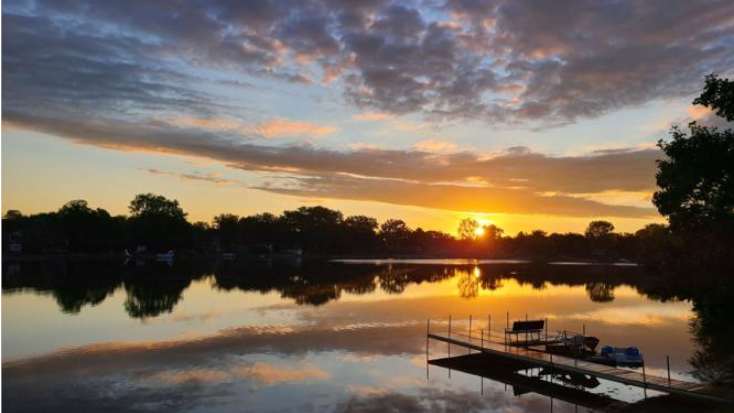 To find out more about the best luxury sites this Midwestern state has to offer, visit our all-things-Michigan page.