Sonoma County, Calfornia, is a popular vacation destination for travelers for many reasons. From its close proximity to the Pacific Coast to an agreeable year-round climate, glampers know they can´t go wrong when choosing this location as their next vacation destination. With its terrific terrain for growing grapes and producing wine, Sonoma County attracts a specific type of traveler from near and far—the wine enthusiast. The best Sonoma County camping areas in California can be found right here and are perfect for summer vacations 2021.
Sonoma weekend getaways really don't get better than this, so scroll through the various destinations listed on this page and ensure that you choose the very best for your next vacation!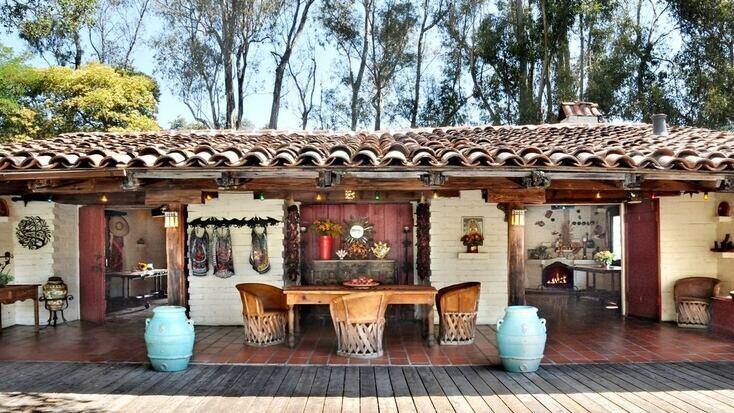 Keep reading to find the best glamping and camping in Sonoma County! Camping areas in California are pefect for summer vacations 2021
For glampers who would like to extend their knowledge of California grapes or simply any traveler looking for a unique and educational getaway, Sonoma County has exactly what everyone is looking for. Stay in style and make your trip extra special by choosing to spend the night in one of the best luxury camping destinations that this Wine Country has to offer.
Take a trip to Redwood Forest, California! Sonoma camping awaits with the perfect luxury camping rental
Instead of camping, Sonoma County has some incredible, unique accommodations just waiting to be discovered. Glampers looking forward to a day filled with wine tasting will be happy to return to this absolutely stunning Japanese-style cabin and spend the night in luxury. With magnificent forest views, high-end amenities, and a tranquil setting where guests can fully recharge, choosing a Sonoma County vacation accommodation has never been easier. The Redwood Forest is one such location that's perfect for an outdoor vacation.
Take a trip to Redwood National Forest and you'll be able to marvel at the incredible forested landscape. With Jedediah Smith Redwoods State Park only a short distance away, this is the ideal location for a spot of Sonoma camping.
Book a stay in Sonoma cabins and you'll be able to rediscover this wonderful area in true style. There's truly nothing quite like California summer vacations spent in a luxury camping rental.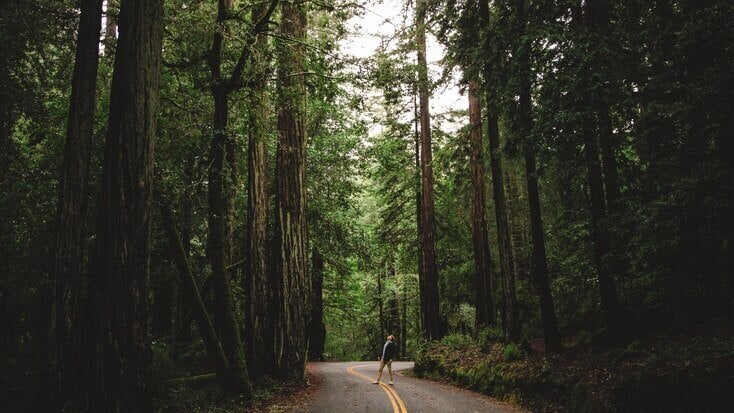 Visit Sonoma Wine Country! Tours are perfect for a Valentine's getaway
There is a saying that wine tastes better at higher altitudes, so what better way to crack open that souvenir bottle of red or white than by lounging on the elevated porch of your very own tree house? Situated above the fertile soil up in a sturdy tree, this is one of our favorite Sonoma County destinations. Guests will enjoy the views along with the comfort of a private bathroom and luxurious amenities.
Sonoma County is a popular destination not only for wine tasting but also for those who want to escape from the hustle and bustle of everyday life and experience some quality time in peace and tranquility. Book a modern and spacious cabin for families and you're bound to have a great time. Those who would like to experience the best of camping without sacrificing luxury amenities will not be disappointed with these best camping rentals in Sonoma. From spending the day by the pool in the afternoon to having a gourmet dinner in a rustic orchard nearby, guests will leave their vacation feeling 100% satisfied.
Sonoma Wine Country tours can be enjoyed in the surrounding areas so that you can get the very best out of the area. This is a great idea for a Valentine's getaway. Romantic camping in Sonoma is not to be missed.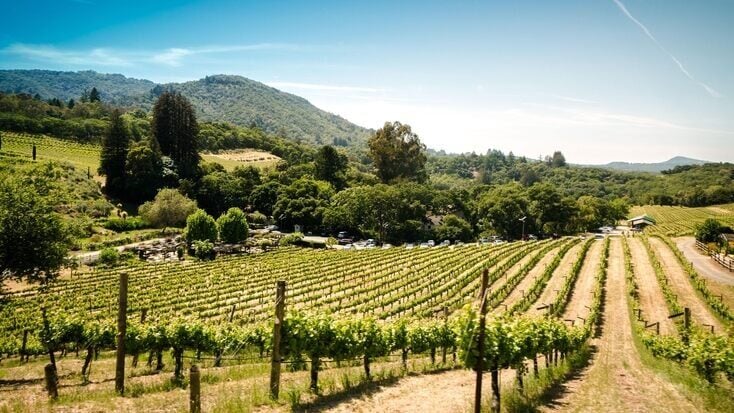 Enjoy a stay near Petaluma
For the traveler who can appreciate an interesting and totally unique outdoor accommodation, these sleek and comfortable Airstreams are made for them. Located near downtown Petaluma in the heart of Sonoma County, guests who spend their holiday in one of these Airstreams will be able to experience the best of what the area has to offer. From being in close proximity to fantastic vineyards as well as the shops and restaurants in Petaluma, there will always be something exciting to choose from.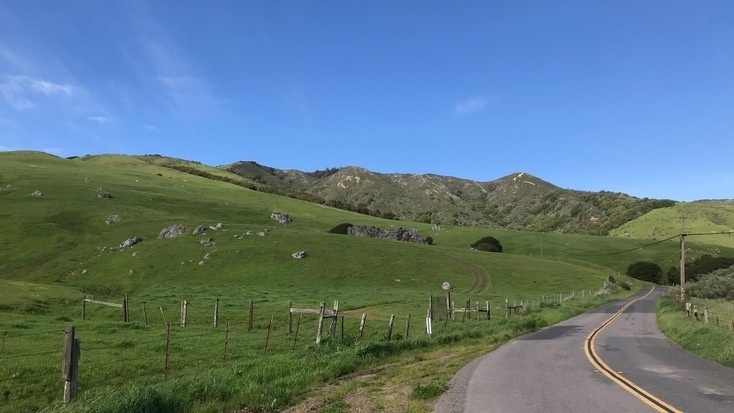 Book a luxury vacation near Napa
Many glampers choose the wine regions of California for a romantic getaway, whether it be for a honeymoon, an anniversary, or just a dreamy weekend. The region boasts rolling fieldPetalumas and an amazing climate that provides for a fool-proof vacation destination. This antique Indonesian cottage will satisfy even the most conscientious of glampers with its private hot tub, country views, and romantic decor, making it an ideal place to wind down after a day meandering through the vineyards.
These chic and beautifully decorated bell tents are the epitome of luxury camping—they have amazing outdoor access while guests experience a truly elegant vacation. With high-end linens, a shared swimming pool, and local foods available for guests throughout the day, those looking for an authentic California glamping getaway filled with plenty of wine and memories to last a lifetime need to look no further.
Situated in the shadows of the famous Redwood trees, this secluded yet modern cabin in Sonoma County is a dream for guests who want to spend their California getaway sipping local wine and being in touch with the enchanting woodlands. With a private hot tub, a multi-level deck, and a gorgeous back yard, those who spend the nights here will never want to leave the serenity of this luxurious cabin in Sonoma County.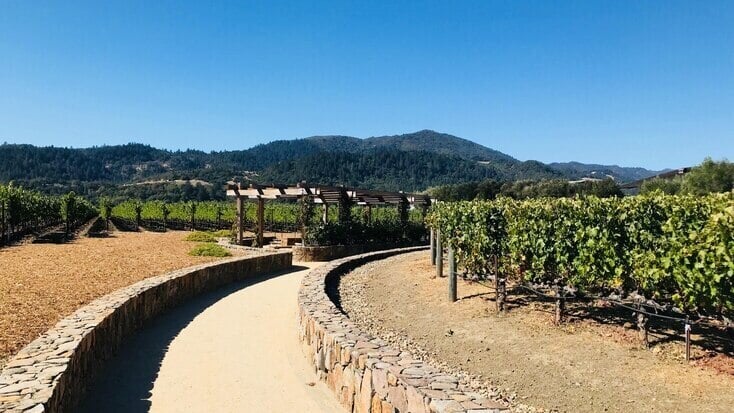 ---
Check out more of the best Sonoma County places to visit and start planning your glamping getaway today.