Tennessee is filled to the brim with culture, music, and history. When it comes to weekend getaways, Tennessee is a top destination. Home to many iconic places, from the birthplace of Elvis and the Appalachian Mountains to Dollywood. Tennessee weekend getaways are a glamping paradise! Enjoy the Great Smoky Mountains, the Tennessee River, and the famous city of Nashville!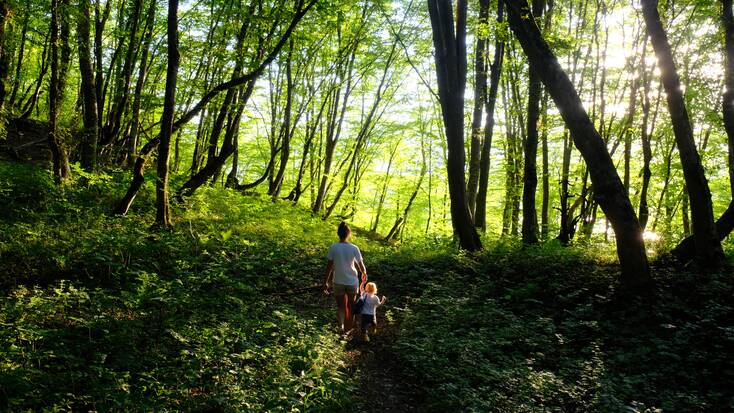 1. Plan a
weekend getaway near Nashville, TN
When it comes to weekend trips, Tennessee vacations have a lot to offer. There is something for everyone to enjoy in Tennessee! From affordable weekend getaways in TN to luxury cabins in Tennessee there's plenty to be enjoyed in the area while you enjoy a secluded weekend retreat. Try this luxury treehouse for one of the best weekend getaways, Nashville, TN!
This spacious treehouse, just 30 minutes from Nashville, comfortably sleeps 6 guests. It is perfectly located to enjoy the vibrant music scene in Nashville or the beautiful countryside. Wake up surrounded by nature and spend the day enjoying the woodlands, rivers, and lakes. There are two private decks to relax after a full day of enjoying hiking, fishing, and wildlife watching.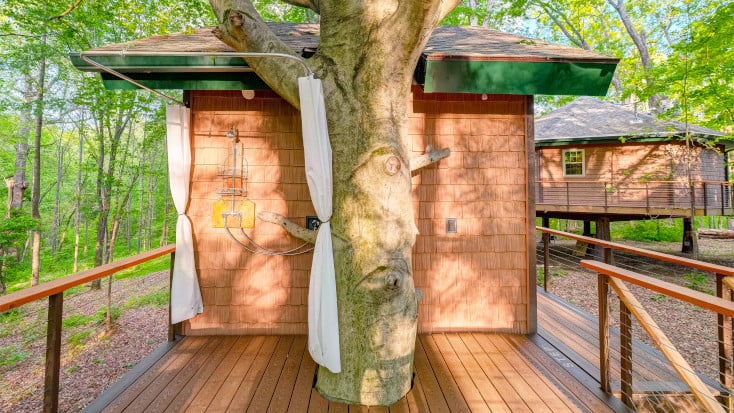 2. Secluded Tennessee weekend getaways, Mount Juliet
With so many places to go in Tennessee for the weekend, it can be a challenge to find your perfect Tennessee weekend getaways. One of our favorite weekend getaways near Tennessee for a romantic getaway; is this secluded A-frame in Mount Juliet. If you love a couple's getaway with plenty of privacy and a lot of nature; this weekend getaway near Nashville is perfect! You will love a day trip to the Great Smoky Mountains, and access to Couchville Cedar Glade State Natural Area. Enjoy hiking and walking on the 140-acre property, fishing in the pond and nearby lake, or simply enjoy the sunset from your private deck. Book your perfect Tennessee getaway for couples today.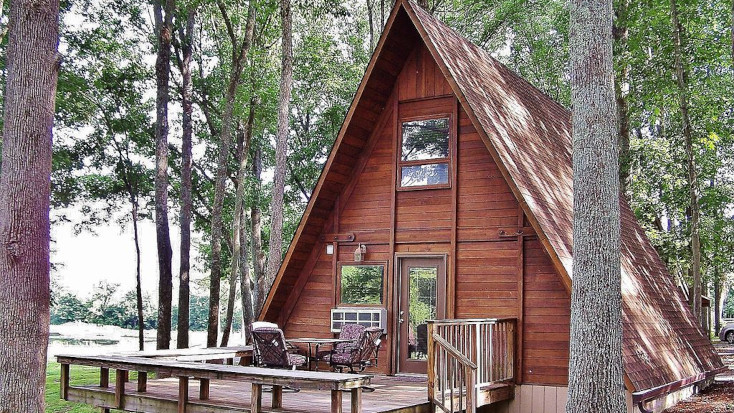 3. Luxury cabin near the Great Smoky Mountains, TN
Experience the best weekend getaway Tennessee has to offer when you book this private cabin in Sevierville. A trip to the Great Smoky Mountains, just 3 miles away, is always a great idea. The Appalachian Trail cuts through this range, making the cabin an ideal stop on a hiking trek. The pet-friendly cabin, East Tennessee, sleeps 12 guests and is perfect for a family vacation, TN! Mountain cabin rentals are ideal for walking and hiking enthusiasts. You will love the many water activities and sports to enjoy on-site!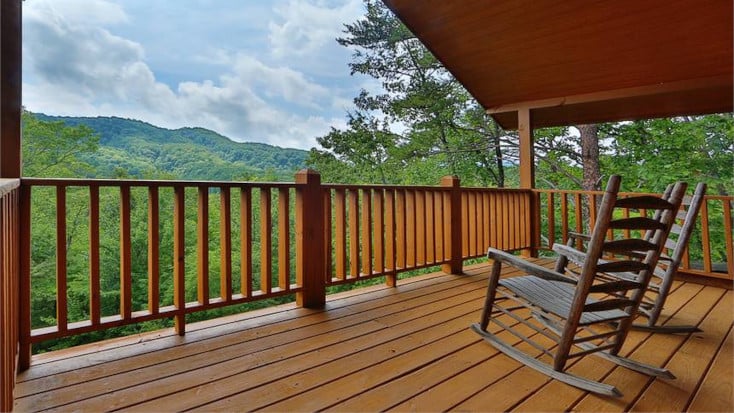 4. Enjoy luxury camping near Archville and Tennessee State Parks
If you're looking for a family vacation rental near Archville, Tennessee, you will love this spacious cabin on the Ocoee River surrounded by woodlands! Large enough to sleep 12 and close to the stunning Blue Ridge Recreation Park. This renowned national park boasts 469 miles of scenic drives and plenty of hiking trails and campgrounds. The cabin has a large back lawn, set up for volleyball and badminton. The lawn opens onto the river where you can enjoy stand-up paddleboarding, swimming and fishing. This cabin in ideal for a family getaway near Blue Ridge recreation Park, TN!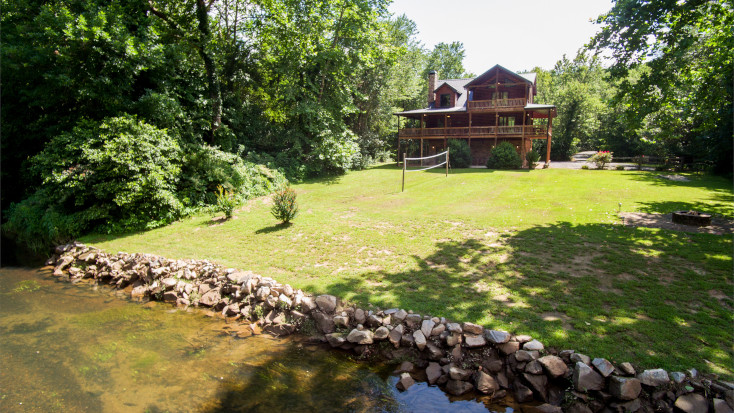 5. Discover a unique tiny house in Gatlinburg for the best Tennessee Lake camping
Perfect for a weekend getaway near Knowxville, this tiny house has a big view! Enjoy your breakfast on the private deck with uninterrupted views of the surrounding mountains and woodlands. Spend the day relaxing in the hammock or heading out for a relaxing hike. On-site you0ll find many activities to keep you active, from watersports like fishing and whitewater rafting. For a more relaxed day try a bit of winetatsting or horseback riding. End a relaxing day with stargazing from the rooftop deck. This tiny house is perfect for a romantic weekend getaway near Knoxville, Tennessee!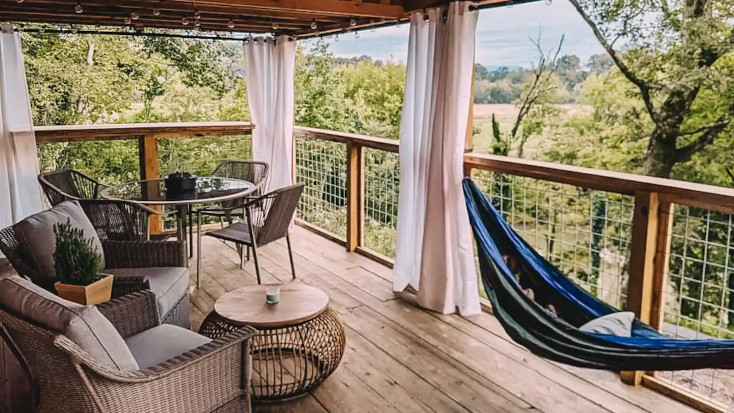 6. Check out this log cabin in Pigeon-Forge, Tennessee
If you're on the lookout for vacation rentals in Tennessee, there are plenty of unique accommodations to choose from. This log cabin in Pigeon Forge, TN is ideal for families who love adventure! You will love white-water rafting, water sports and the Smoky Mountain Zip-lines. The log cabin has spectacular views from the private deck, with hot tub, of the mountains and woodlands. With amazing access to the hiking trails of Great Smoky Mountain National Park, you will love the opportunity to relax in the Tennessee countryside. Enjoy an incredible weekend getaway near Pigeaon Forge, TN, with the whole family.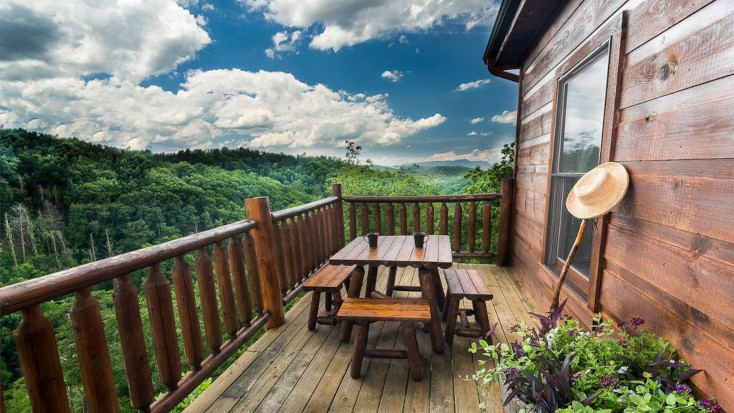 ---