Visit Mexico, one of the best places to visit in 2022! This extraordinary country has a rugged and mysterious landscape ready to enchant. If you're planning a Mexico vacation, get ready to discover the best places to visit in Mexico when you go glamping. Uncover the mysteries of Mexico's ancient history from the best vacation spots in Mexico. Tour the many beautiful places in Mexico while discovering the exciting cuisine. Explore towns like San Miguel de Allende and other top Mexico destinations to see and learn about the stunning architecture. These are only some of the reasons to visit, and with so many places to travel in Mexico, a Mexico travel guide 2022 will come in handy. Keep reading to learn more about where to stay in Mexico, the best beaches in Mexico, and all the top Mexico destinations.
Visiting Mexico: good to know before you go! Useful facts for a Mexico vacation
As you plan for your trip to Mexico, and you're searching for the best place to vacation in Mexico, you might also be wondering what currency they use, do you need an outlet converter, and what about…do you tip? There are many beautiful places in Mexico, but you always want to try and be considerate and conscientious of locals, so it's good to try and learn a few words and local customs, like tipping. Pick out your favorite places to visit in Mexico and start planning your trip!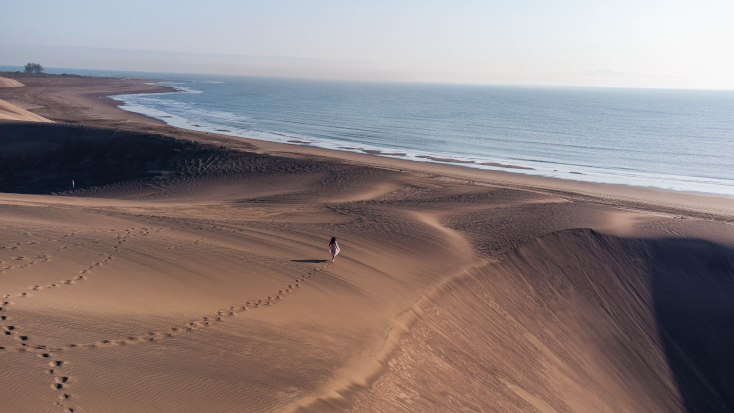 Travel in Mexico: getting there and around
With 30 Mexican airports with direct flights from the U.S., it couldn't be easier to start your next vacation in this Northern American paradise. Fear not if you're coming from further afield, Cancun is particularly easy to reach if you're heading in from Europe. There are so many places to visit in Mexico, keep reading to learn about the best ways to get there and travel around.
Visit Mexico by car
Taking a car across the border is also an option and gives you the flexibility that perhaps a flight wouldn't. With 40 official crossing points along the border, there's no excuse not to pack your surfboard and hit the waves on the Mexican coast.
Just a word of warning, it's an idea to pack some spare parts with you. In the case of a break down along the way it's good to be prepared. Also, be sure to take a look at the safety information along your planned route in advance, just in case you need to adapt your plans.
All cars must have a Temporary Vehicle Import Permit, which must be canceled before you drive back across the border. This little extra bit of paperwork is sure to be worth your while when you hit the open road with no boundaries on your adventure.
Hitting the open road with your own set of wheels will be sure to give you a freedom like no other and is the ideal way to lead your own adventure. With 6,000 kilometers of toll highways, the road conditions are fair. There are frequent gas stations, but it's good practice to fill up when you can in rural areas.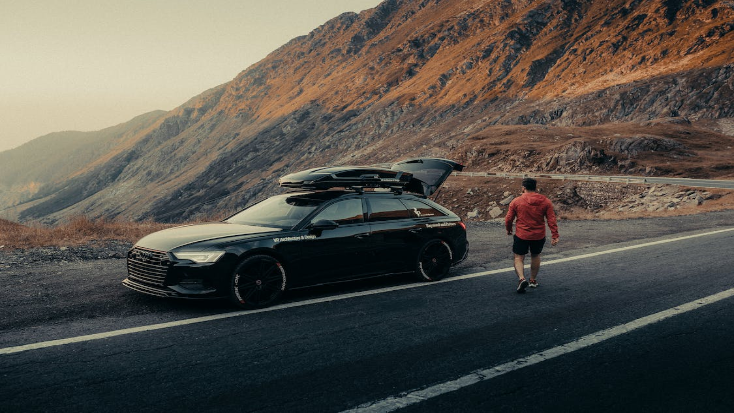 By bus
If you prefer, head across the border with one of two bus companies, Greyhound or Omnibus Mexicanos. Not only do they have great links across the border, but will also give you a fantastic opportunity to take in the scenery as you head south. Traveling with like-minded travelers might also be the perfect way to enrich your travel plans with some new tips and pointers. Mexico has frequent buses and a good road network though there can be occasional safety risks. To avoid risks, try to use toll highways whenever you can. Traveling first class will also reduce risks. It's best to keep valuables with you, but putting baggage in the hold should be safe; make sure to get a receipt for your baggage, though. It's fine to buy bus tickets on the day of at the bus stations. If it's a particularly busy route, buying from a bus ticket agency in the center of town would be advisable.
Fancy arriving into Mexico a little differently? We'd suggest zooming across the water in the Belize Water Taxi. This out-of-the-box travel option will make sure you enjoy new experiences from the get-go.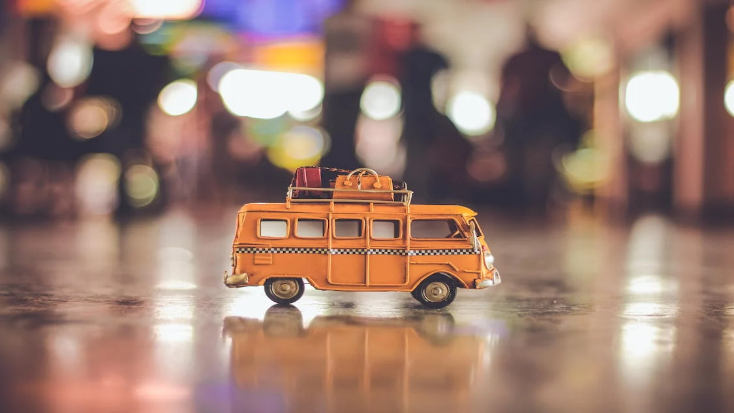 By bike or boat
Mexico isn't known for its cycling tours, and if you plan to tour the country on two wheels you might be in for a bumpy ride. However, cycling in cities is becoming more popular with some of the bigger cities, such as Mexico City and Guadalajara, introducing a few cycle lanes. This could be a wonderfully relaxing way to explore the city while also keeping active. If you're looking to travel a little further, you can head out on the high seas and take a boat between Baja California and the Mexican mainland.
It's best to avoid driving at night due to visibility issues. Also note that if you plan to travel the roads of Mexico City, your gallivanting will be brought to a halt on Sundays. Cars are banned from the city's road one day a week.
Luckily, if you ever need a helping hand Mexico boasts "Green Angels," which are mechanics that patrol the highways to help out tourists in motoring difficulty. Taxicolectivos and microbuses are also great ways to hit the open road in a less cumbersome vehicle.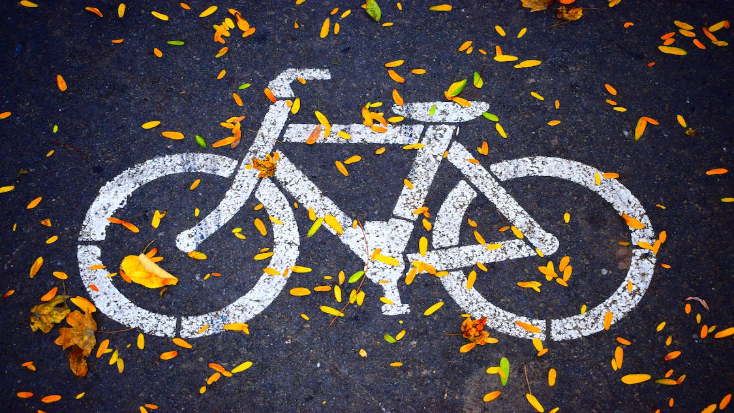 By train
If you prefer to let the train take the strain, why not enjoy the famous Ferrocarril Chihuahua Pacífico Route, starting from the Sierra Madre Occidental to Los Mochis and Chihuahua? The Copper Canyon Railway will impress. Be sure to experience this exhilarating railway journey and pass over its 37 bridges and through its 86 tunnels!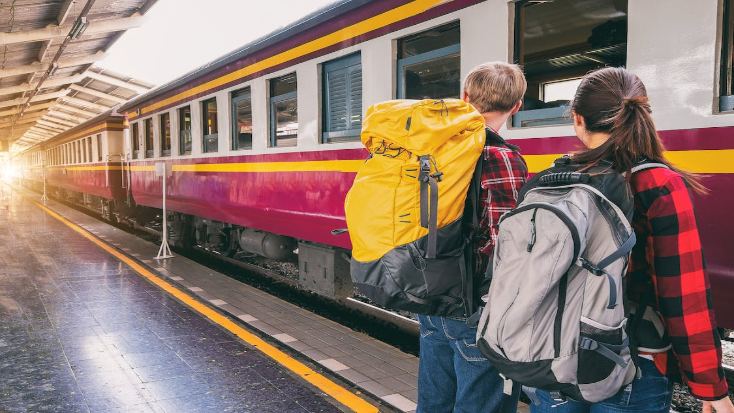 Mexican culture: places to visit in Mexico on your vacation 2022
Alright, so you're planning a Mexico vacation. Not only will you explore the best places to visit in Mexico, but you will get to learn about Mexican culture, it's strong local traditions, delicious foods, and events.
Food and drink: traditional Mexican food
This vast and complex country has a vibrant culture that you are sure to enjoy, no matter where you choose to go. The complexity and variation is echoed in the colorful cuisine and striking history, commemorated and remembered in many events throughout the year.
The most important staple in Mexican cuisine is corn and has been since the crop was developed there over 7,000 years ago. Travelers need not worry, though; this seemingly simple staple can produce so much more than the typical, albeit delicious, taco. Traditional Mexican food includes fried tortillas in the form of tostadas, piled high with beans, cheese, meat, and/or seafood.
Wake up to a beautiful coastal view and try the spicy shrimp and octopus cocktails. Or how about enjoying a quick tasty snack of elote, corn on the cob with a variety of herbs and spices? Then spend a lazy afternoon with huevos rancheros as comfort food or try some churros for a sweet treat? Heading into the evening kick back and relax while enjoying Kahlúa, a famous Mexican liquor made with coffee and rum.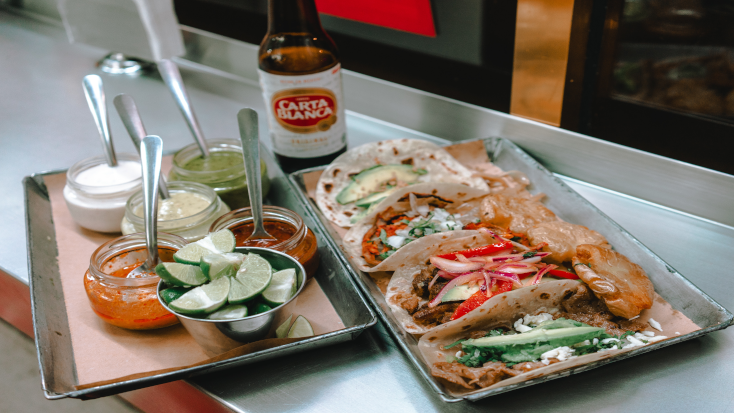 History of Mexico and its heritage: tourist places in Mexico
The history of Mexico is as varied as its cuisine. There are so many amazing Mexico vacation spots and tourist places in Mexico. The country boasts awe-inspiring ancient ruins from the Mayan ruins of Chichén Itzáto to the Aztec sights of the Pyramids of Teotihuacán. For the budding archaeologists or the aspiring historians, these Mexico destinations will undoubtedly be the highlight of the trip.
If your visit is lucky enough to coincide with the Winter Solstice, you could get to see the UNESCO World Heritage Site of Chichén Itza in all its glory. One of the best places to go in Mexico for any history buffs, this marvel of ancient architecture was built in such a way that at this specific point on the calendar, the shadow of a serpent appears to run down the side of El Castillo.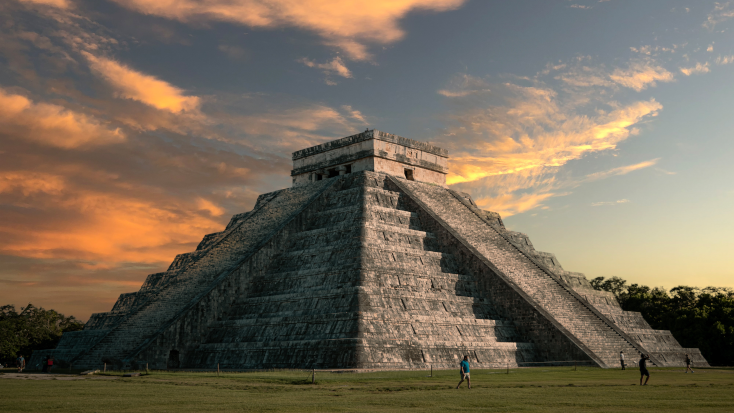 Special dates and events: things to do in Mexico 
Mexico has numerous local events adding to its rich culture. Some of the most popular things to do in Mexico include celebrating these special dates. The Day of the Dead (día de los muertos), which ends on November 2, is one such festival, and it is believed that on midnight on October 31, the spirits are released from Heaven to visit their families. This festival is celebrated across Mexico and commemorates family ancestors.
Family altars are prepared with ofrendas, or offerings, and are decorated with flowers, candles, ceramic skulls, and pictures of loved ones. Pan de muerto is made specifically for these altars. Festivities continue into the night, as some relatives choose to spend the night in the cemetery. This ancient tradition reaches far back into Mexican civilization, all the way to the Aztecs, 3,000 years ago.
September 16 is celebrated across Mexico to commemorate Mexican Independence. On this day in 1810, Miguel Hidalgo y Costilla issued a rallying cry against colonial rule in Mexico. He is known in some cases as the "father of Mexican independence" for encouraging resistance to Spanish rule. Mexico's throwing off of colonial rule is now celebrated each year on the very date of this rallying cry. Celebrations include parades, bull fights, fairs, dancing, fireworks, and rodeos.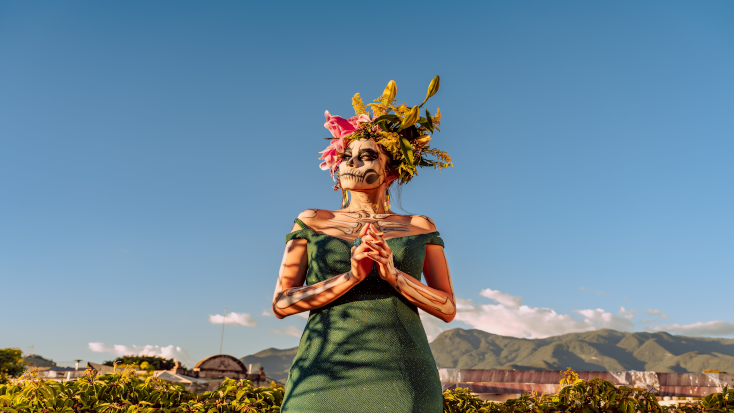 Is it safe to travel to Mexico? Safety and essentials
Many people ask us, 'but is it safe to travel to Mexico?' The answer is a resounding yes. Like any foreign country or any unkown destination, you need to be smart and keep your wits about you. But yes, Mexico is safe!
Documentation and Customs Regulations in Mexico
Let us clue you up before you set off. Our low-down on the ins and outs of documentation is sure to save you a headache at the departure gate. Be aware that documentation and visa checks are carried out before boarding the plane and make sure you have them ready to be checked.
Note that duty-free allowances restrict imports to two cameras, two cell phones, and one laptop per person.
U.S. and Canadian travelers do not need to apply for tourist visas.
All tourists must have a Mexican-government tourist permit, or Forma migratoria multiple, and the maximum stay is 180 days.
Travelers must pay a departure tax, Tarifa de Uso de Aeropuerto (TUA). This is normally included in the cost of your flight. If not, this must be paid in cash at airport check-in.
If you intend to drive, you must have your home country's driving license with you.
Mexican liability insurance is needed when driving. No other policy will be recognized.
A temporary vehicle permit will also be required, which is valid for six months. This should be canceled upon leaving Mexico.
U.S. and Canadian citizens can apply online for these permits to have them mailed in advance.
Proof of yellow fever vaccination is needed if arriving from a country at risk.
Health
Bring insect repellent and anti-malarial medication.
The following vaccines are recommended when traveling to Mexico: Diphtheria, Hepatitis A, Hepatitis B, Rabies, Tetanus, and Tuberculosis if visiting rural areas.
Water purification tablets are essential for rural areas.
Bring medical prescriptions if bringing in drugs from outside of Mexico.
Bring altitude sickness medication.
Risks
Follow travel information and guidelines to avoid areas of carjacking and robbery.
Altitude sickness.
Snake or scorpion bites.
The sun is powerful in Mexico. It is important to stay hydrated and cool.
Zika, Malaria, and Dengue Fever are present in Mexico and precautions should be taken.
Don't drink tap water.
For comprehensive travel advice, please refer to the U.S. State Department website.
Best places to visit in Mexico in 2022
There are so many beautiful places to visit in Mexico in 2022, how do you decide where to stay? The best Mexico destinations and top Mexico vacation spots are really split between the beach and the jungle, so you can pick the type of vacation that works for you!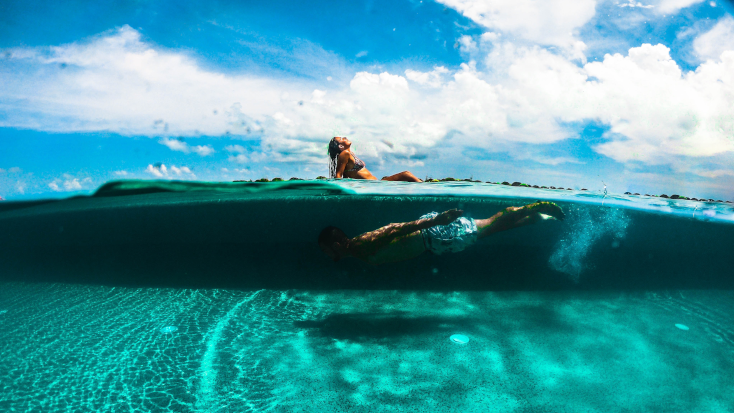 Where to stay in Tulum
The Ruins of Tulum are set on 39-foot cliffs on the east coast of the Yucatan Peninsula and are an example of particularly well-conserved Mayan ruins. The city of Tulum was built by the Mayan civilization and was most prosperous during the 13th and 15th centuries.
While there, tourists can also visit the Sian Ka'an Reserve, where you can even catch a glimpse of some nesting sea turtles hunkering down on the beaches. If you're wondering where to stay in Tulum, look no further than this Tulum beach rental.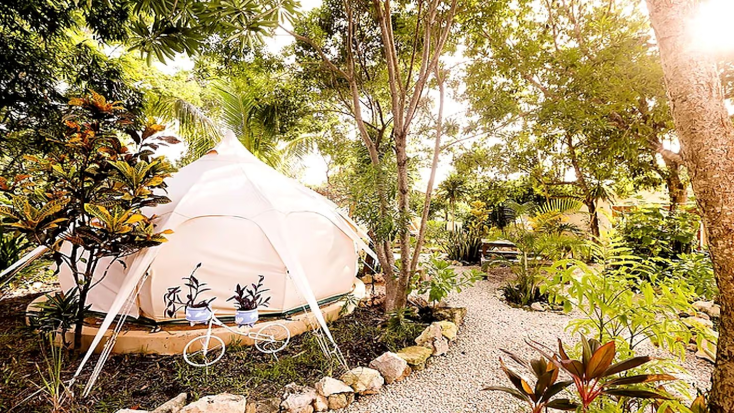 Places to stay near Islas Marietas National Park: Puerto Vallarta rentals
Travel across the waters from the mainland to Islas Marietas National Park. You'll be crossing into a world of natural beauty and tranquility, so be sure to grab your snorkels and your scuba mask to head down into the crystal clear waters of the Marieta Islands. They are just off the coast of Nayarit and boast stunning marine life, you'll be mesmerized by its sparkling waters and hidden beach. If you're heading there between December and March, you could even catch a glimpse of some humpback whales!
Puerto Vallarta is a Mexico destination you don't want to miss. And what could be better than staying in one of our Puerto Vallarta rentals? Rent a villa in Mexico and enjoy your private pool!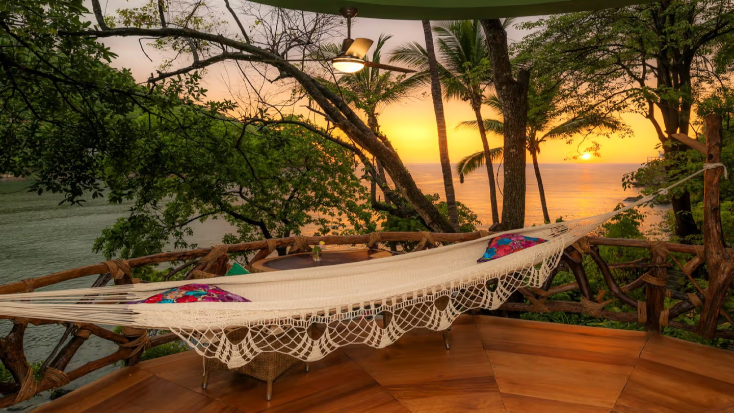 Places to visit in Mexico: Espíritu Santo UNESCO World Heritage site
This UNESCO World Heritage site is made up off 244 Sea of Cortez Islands. Espíritu Santo is a Mexico destination that will truly blow you away and is a paradise of ocean wildlife. These uninhabited islands are also a Biosphere Reserve and a popular ecotourism destination. It's home to, among other creatures, such as dolphins, sea lions, and hummingbirds.
Sea kayaking is a popular way to tour the island to take in the stunning scenery, reefs, and wildlife, all while keeping a respectful distance from the wildlife inhabiting these islands. This would be a nature enthusiasts paradise—and the perfect Mexico vacation spot to capture some fantastic outdoor photographs. And when you stay in beach rentals like this, you have the beach right in your backyard.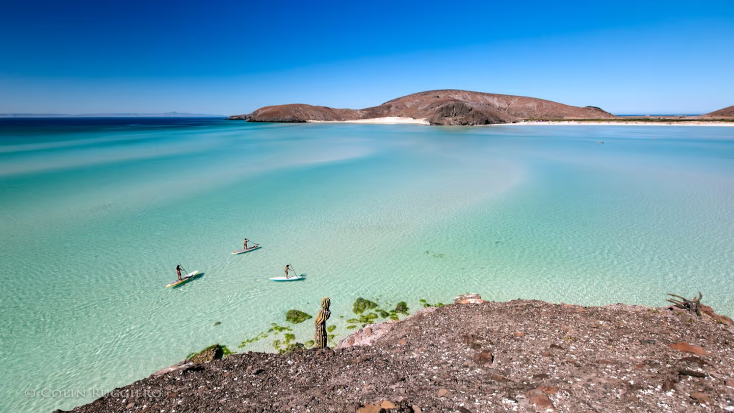 ---
What are you waiting for? Start planning your Mexico vacations with Glamping Hub!