Revolutionize your New Year's party by ringing in that brand-spanking New Year in true glamping style. Before the clock strikes midnight this New Year's Eve, make sure that you and your nearest and dearest are clinking glasses and counting down in a place unlike any other with the best things to do on New Years' Eve 2022.
These U.S.-based glamping properties shake off traditional New Year's cobwebs and inject a new lease of life into this special occasion.
Whether it's a family party in a converted barn or a romantic rendezvous in a tree-crowed cabin, enjoying your firework display and your flute of fizz has never been more magical than with our list of best things to do on New Year's Eve 2022.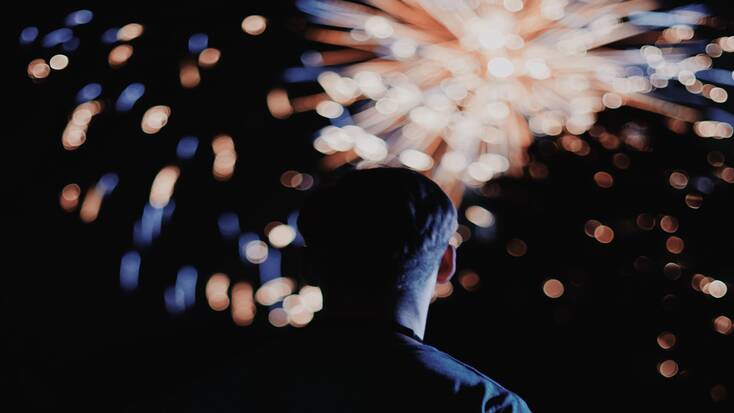 Where to spend NYE in 2022: a beautifully renovated barn in Upstate New York might do the trick
New Year? New York, naturally. Out with the old and in with the new, this luxury barn in Upstate New York is the perfect place to crack open the bubbly to new and exciting beginnings.
It is located in the picturesque Hudson Valley and immersed in a four-acre, verdant wonderland, so when you're wondering what to do on New Year's Day, wintry walks with the family are ideal. With three levels, this barn is spacious and has ample room for all the midnight merrymaking. Bring the whole family and enjoy the cozy living area, a wood-burning stove, and a piano. What more could you need? This glamping barn will soon become a New Year family favorite, and you'll surely be returning every year after year.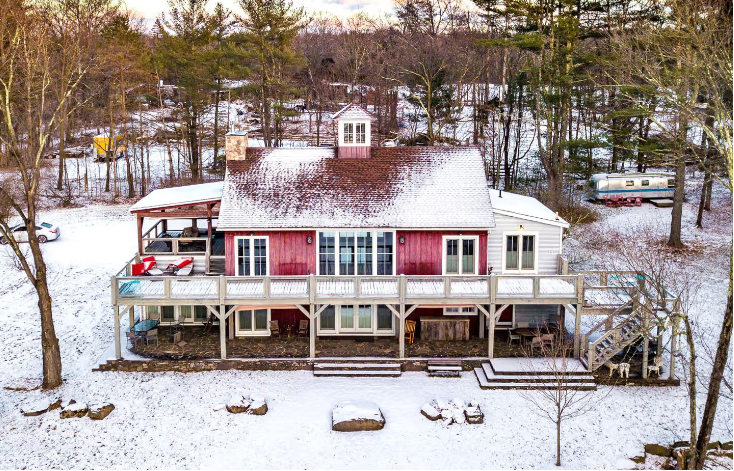 How to celebrate NYE 2022 in the US: deluxe hilltop accommodation at a ski resort in the Rocky Mountains, Colorado
Make your first memory of 2023 an incredible one with this stunning Colorado lodging for 17 people and discover how to celebrate NYE 2022 in the U.S. this year.
Nestled in the heart of the Rocky Mountains, this New Year's nirvana is a prime pick for those looking to get away with the entire family and experience a truly unforgettable glamping gathering.
Featuring a grand gourmet kitchen, five bedrooms (all with an en-suite bathroom), and a private outdoor hot tub, it's safe to say that the New Year only looks bright when starting it in such a luxurious setting. In addition, this area boasts a spectacular ski scene, so after a night of cheery celebrations, you can hit the slopes for a serene and snowy start to your New Year in some of the best places to go skiing in Colorado.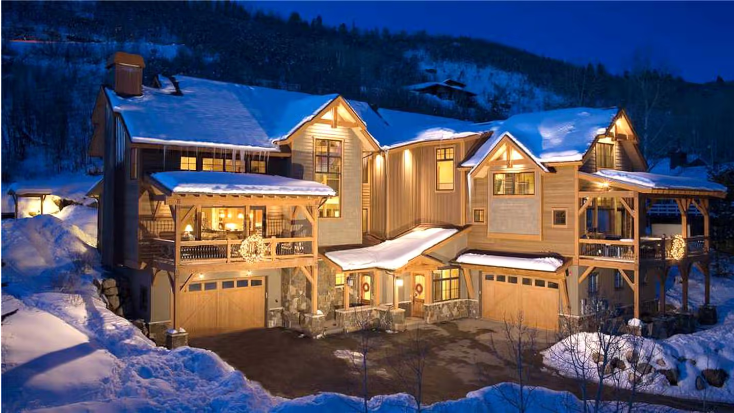 Where to celebrate New Year's Eve in California 2022: a romantic cabin tucked away in the world-renowned Redwoods, California
If you're looking for both a cozy and romance-inducing New Year with your sweetheart, this romantic cabin in California is the perfect place for champagne and stargazing.
Both of you can indulge in the sublime surroundings, as this cabin has a truly off-the-beaten location track and offers the best things to do on New Years' Eve 2022 nearby.
Here you can both enjoy the luxury of your own private, outdoor hot tub and steal a kiss under the New Year's starlit sky. This property really is full of delightful surprises, and the perfect place to spend some uninterrupted quality time in one another's company.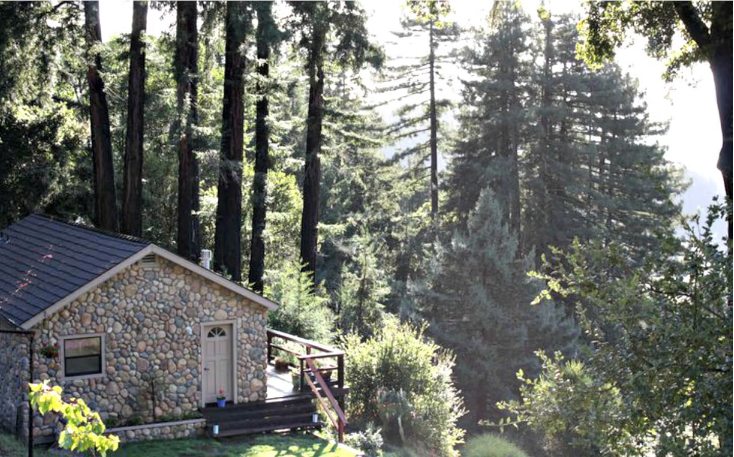 Top
things to do on New Year's Eve:

unique tree house located along banks of Washougal River, WA

End the year on a high, with a stay in this majestic Portland tree house and enjoy one of the best things to do on New Year's Eve 2022 in Washington.

Being on top of your New Year's plans has never been easier than booking this unique treehouse. It's perfect for couples or for a New Year's getaway with your best friend. If you want to celebrate New Year a little differently this year, try a glamping adventure overlooking the relaxing flow of the Washougal River. This intimate affair is perfect for glampers looking for a unique New Year celebration. This Washington treehouse comes equipped with a double bed, a TV, and relaxing nautical décor, it's about high time you add it to your New Year's bucket list.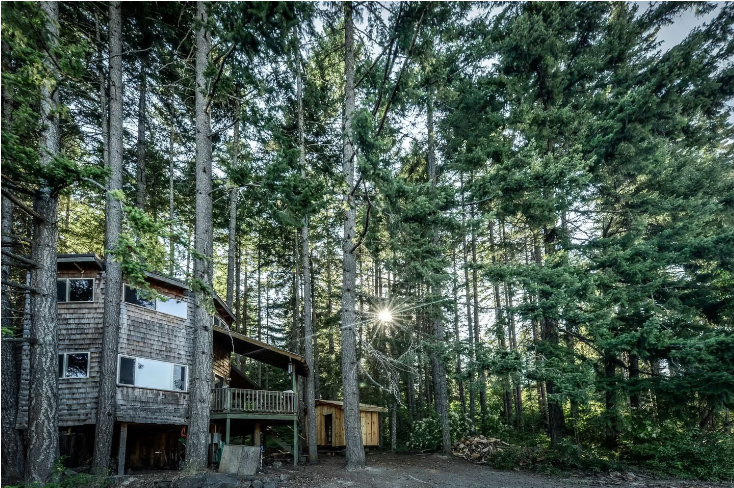 Refreshing your New Year's traditions and revamping those resolutions has never been easier. Just say YES to glamping in the New Year and we promise you'll never look back. For more inspiration, visit our Best Places to Spend NYE page!