When was the last time you had a moment to focus on rest, relaxation, and wellness? Celebrate your wellness and well-being by getting back into nature this month. Treat yourself to a yoga or mindfulness retreat around the globe. Considering how easy it is to let things slide during the year, it's important to make time for a little rest and relaxation. A yoga retreat is a great way to escape stress and focus on yourself for a few days. We've put together a list of our favorite yoga and mindfulness retreats in the USA. Plan your escape to a mindful yoga workshop today!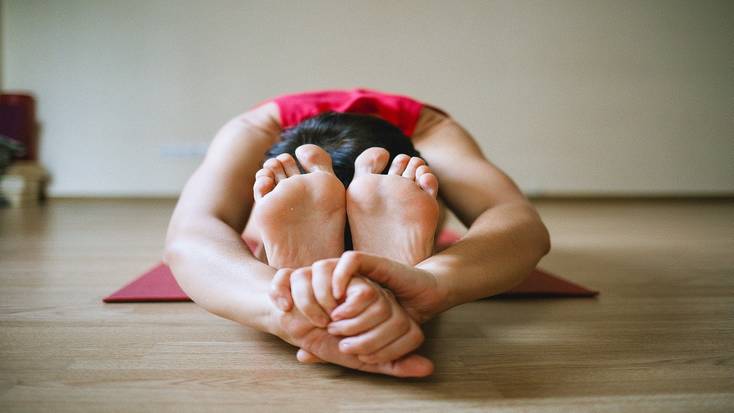 Yoga flow; head to Hawaii for a mindful retreat in the tropics
Travel can help your yoga practice. What better place to rest on your journey than a stunning vacation rental on Maui? Certainly, yoga practice in Hawaii will give you the chance to work on posture and mindfulness while enjoying incredible ocean views. In terms of enjoying a unique yoga retreat, Hawaii is hard to beat! So if you're looking for a beach escape as well as a mindfulness retreat, head to Hawaii to work on your yoga flow.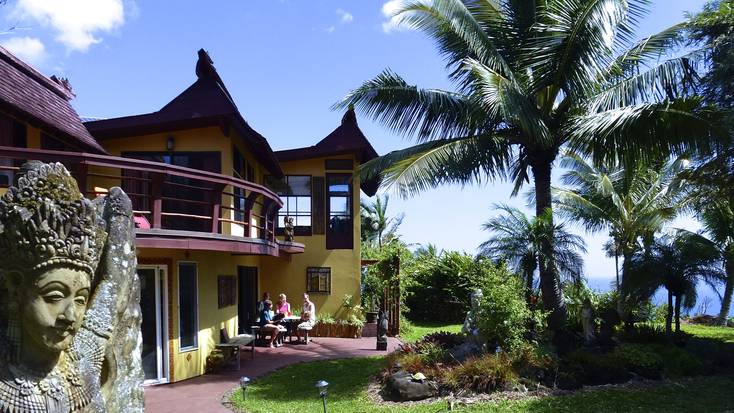 Enjoy a mindful yoga retreat on Palomar Mountain, California
This secluded nature lodge on Palomar Mountain is set on 67 acres of private land. With views over Palomar Mountain State Park! Enjoy a total sense of seclusion during your yoga retreat and become fully mindful and present in the moment. The yoga deck overlooks the valley, which boasts uninterrupted views of the valley below. Not to mention that there is enough space for up to eight guests to enjoy a mindfulness retreat. Furthermore, you and your friends can enjoy some quality time together in California. Certainly, yoga in the mountains will leave you feeling refreshed and ready to face the world again!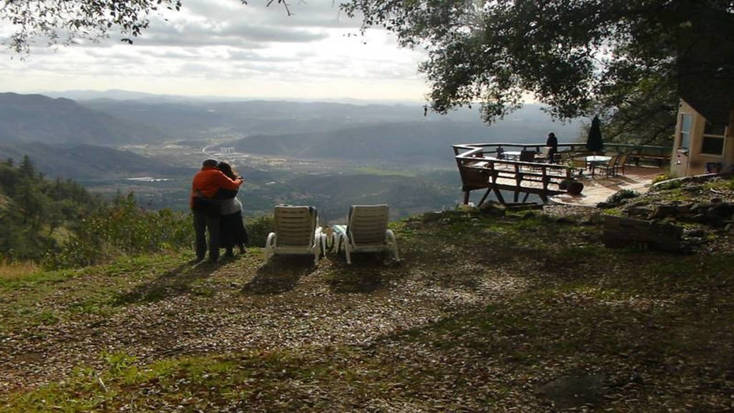 Yoga in the best Colorado cabin rentals for mindfulness retreats
Moreover, a stay here will tick two things off your list; the perfect location for a few days away from the city, and one of the best cabins in Colorado! Treat this cabin as your own private mindfulness getaway space and practice your yoga flow against this stunning backdrop. This cabin is the perfect setting from which to explore the surrounding countryside near Royal Gorge and to create a space for yourself to practice mindfulness.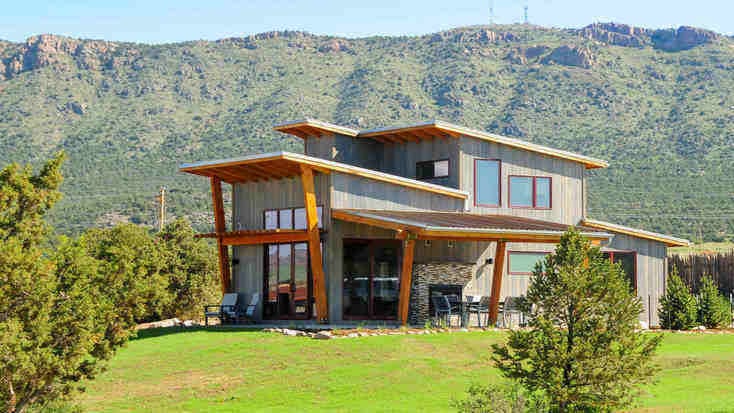 New Mexico: one of the best places for yoga and mindfulness retreats, in 2022
Book a stay in this yurt rental near Albuquerque, NM, and you won't just be thinking about yoga retreats. Set in the stunning Cibola National Forest, the rental is only 15 minutes outside of Albuquerque. This spot in nature is easily accessible, and with mountains surrounding the property, you'll completely forget about the city noise. This is a perfect spot to work on your mindfulness and yoga in peace and quiet. Additionally, the host offers several extra services to their guests. These include a sauna and full-body healing massages, the epitome of a relaxing mindful retreat.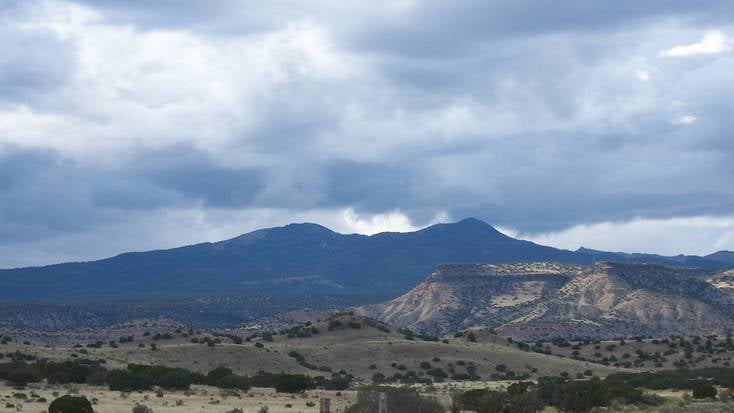 Book an eco-friendly yoga retreat: Texas Hill Country
A stay in eco-friendly cabins rentals in Texas is always guaranteed to give you a relaxing getaway in the great outdoors. Add in a yoga retreat, and Texas becomes a whole other world. Perfect for a romantic getaway, this eco-friendly cabin rental in the Texas Hill Country will get you far from the hustle and bustle of the city. With various packages available including yoga classes for mindfulness, massages, and wine tasting, it is the ideal spot for you and your partner to enjoy a peaceful vacation together in a unique setting. Book your next mindfulness retreat!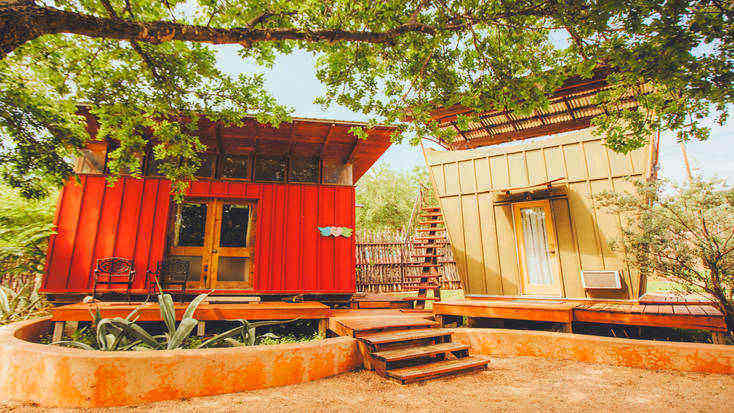 Yoga, goats, and safari tents await at this mindfulness retreat in New York
When it comes to glamping, New York State boasts some wonderful countryside to escape to. For a truly unique glamping experience, book a stay in this safari tent rental and experience goat yoga; yes, that is yoga with goats! While you practice yoga onsite, resident goats quietly wander around, and may even try and join you in a pose or two. A perfect place to help you focus on the moment, and become fully present and mindful. Of all the yoga retreats, this one near Oneonta, New York, is sure to be the most memorable.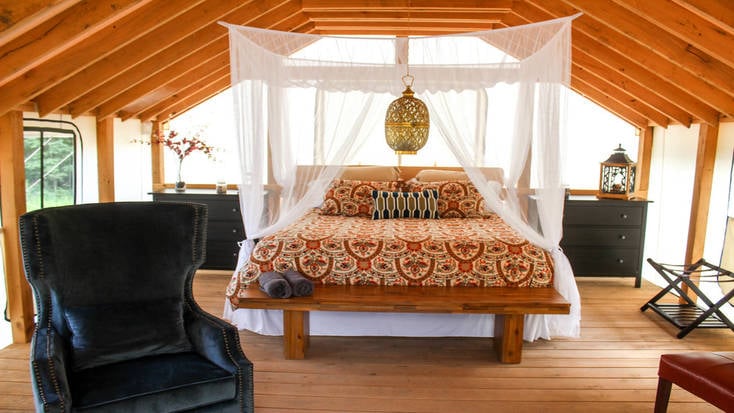 Best yoga and mindfulness retreats, in North Carolina
Yoga in North Carolina may not be the first thing that comes to mind when planning your next mindfulness retreat, however, a stay at this yoga and wellness retreat near Ashville, NC, will have you coming back to North Carolina year after year. Surrounded by the stunning forests of the Blue Ridge Mountains, the mindfulness retreat gives visitors an idyllic setting to escape the day-to-day stressors. As well as enjoying yoga surrounded by the mountains, massages are available as part of the wellness retreat.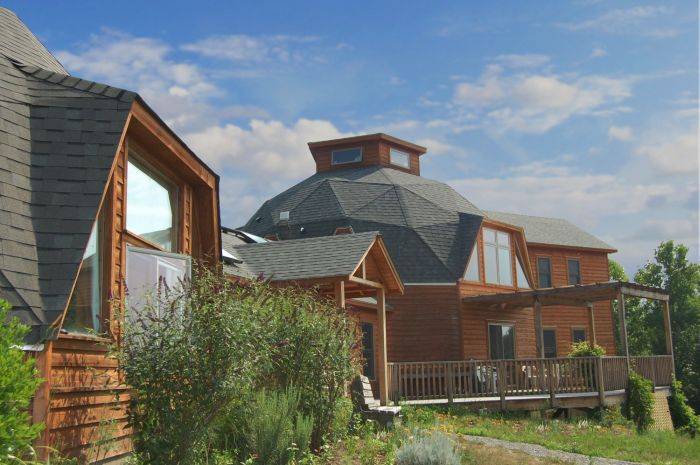 Do you have a favorite mindfulness retreat or glamping getaway? Send us a message on Facebook or Instagram and share your favorite wellness getaways in the USA!