From short road trip ideas to West Coast trip ideas worthy of Kerouac, there are a plethora of places to go on a road trip in California. When it comes to road trip ideas, West Coast America has a lot to offer, especially in California. So if you're looking for some California road trips ideas, keep reading. Many people marvel at California's vast and scenic landscape, and there's really no wonder why—it has beaches, mountains, deserts, and everything in between. This diverse state has also become famous for its inspiring, open roads that lead wanderlust travelers on endless adventures. The only way to get a true sense of the fabric of "The Golden State" is to hit the road and experience its beauty firsthand. If you're searching for California road trip ideas, jot one of these incredible road trips down for your summer bucket list, and get ready for an incredible behind-the-wheel adventure to one of these amazing California road trip destinations. For the best West Coast, California road trip, keep reading for some great California coast vacation idea.
Keep reading for the best California road trips; in Southern California, explore Santa Monica
We start our list of the best California road trips in Southern California. There is more to Southern California road trips than Hollywood and Santa Monica Pier. This popular region is famous for its stunning beaches, but it also has breathtaking deserts that are rich with strange wilderness, jagged mountains, and dramatic valleys. To see all the wonders of the California desert, take one of these short road trips from Los Angeles. Road trip ideas include a visit to a stunning vacation rental in the Mojave National Preserve where, in just under four hours, you can experience its breathtaking landscape of dunes and canyons. You will soak in the nostalgic culture of classic diners and cheap motels along the way, and Joshua Tree National Park and Death Valley National Park are also nearby, just some of the Southern Californa road trip ideas you could look into.
Check out our road trips from California; trip ideas for the discerning traveler
When it comes to road trip ideas from California. Trip ideas include a stay in a luxury cabin in Joshua Tree, one of the best West Coast road trip ideas for a stay somewhere with incredible desert views.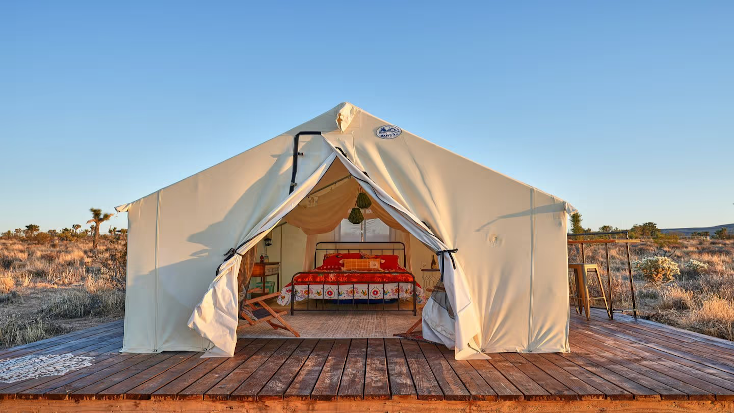 Best road trips in Northern California:

 road trips ideas
Some of our favorite California road trips ideas are in Northern California. When it comes to road trips, Northern California, in contrast to the endless desert landscapes of Southern California, the scenery is dramatic in its own way. This region is known for its stunning national parks, which include the Redwood National and State parks, as well as Sequoia and Kings Canyon National parks, and even a Northern California coast road trip. Another short road trip suggestion for your summer bucket list is to drive from San Francisco to Yosemite National Park, which also takes just under four hours, perfect for shorter road trips in Nothern California. Ideas of where to stop off along the way can include a visit to Sonoma and Napa wine countries, and the towering sequoias could not be a more perfect end point for your Northern California road trip.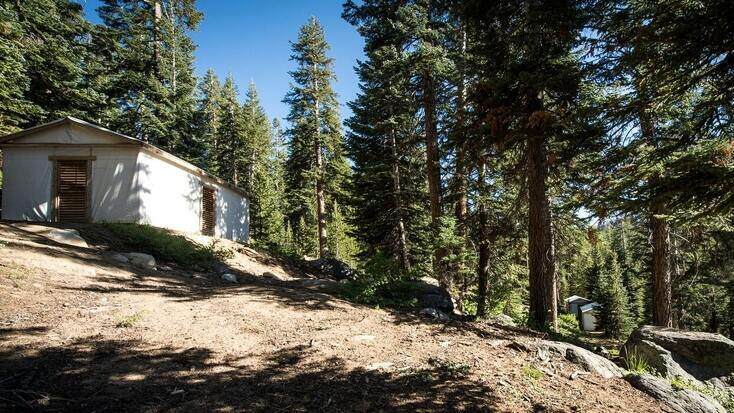 Glamping sites along the way:
Luxury Tented Camp in Sequoia National Monument, California
Sophisticated A-Frame Cabins Above Bass Lake, California
Comfortable Treehouse Nestled Inside Yosemite National Park, California
Explore the Pacific Coast Highway for the best

California road trip ideas with kids
If you want even more road trip ideas in California, go on the ultimate California road trip and drive from Southern California to Northern California along the picturesque west coast. One of our favorite California road trip ideas with kids, the Pacific Coast Highway, or Highway 1, is a road like no other—it weaves up the stunning California coast and is dotted with some incredible places along the way. It starts near Dana Point, the perfect place to start road trips from Orange County, passes through historic Santa Barbara, and crosses the glorious Golden Gate Bridge. There are about 2,000 miles to cover, so guests might want to take this classic California road trip at a leisurely pace and simply soak up the stunning scenery of the golden coast.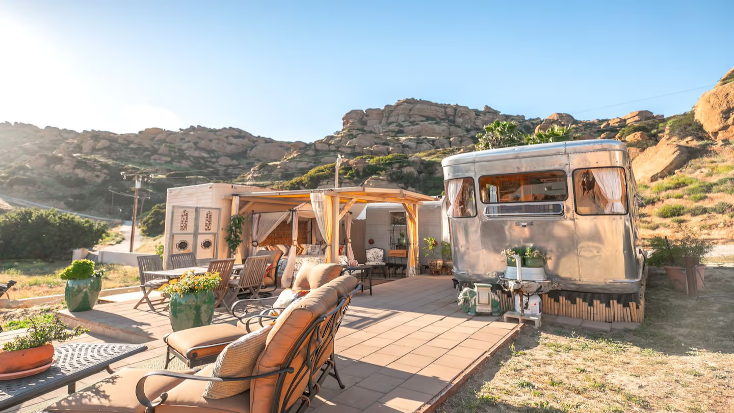 Glamping sites along the way:
Luxury Airstream Trailers Near Downtown Santa Barbara, California
Water Meets Land at a Tree House Cabin near Pebble Beach, California
Mongolian Yurt Tucked Away in Malibu Mountains, California
No summer would be complete without going on a road trip, and California road trips, 2021, really can't be beat. With Southern California, Northern California, and the entire coastline in between, there is no shortage of scenic drives.
Don't forget the East Coast or the Midwest, either! Short road trips are great for families, and with these fun ideas for road trips, the kids will be sure to enjoy the drive.