2022 is rushing to a close with the festive seaon fast approaching. If you still have some travel resolutions for the year unfulfilled, now is the time to make them happen. What better excuse to travel than a summer New Year's Eve in Australia of New Zealand. A travel adventure and a glamping getaway for New Year's Eve should definitely be on the cards. If you're already enjoying the warm weather in the southern hemisphere; checkout one of these great staycations in Australia. Spend the festive season in one of our favourite summer destinations!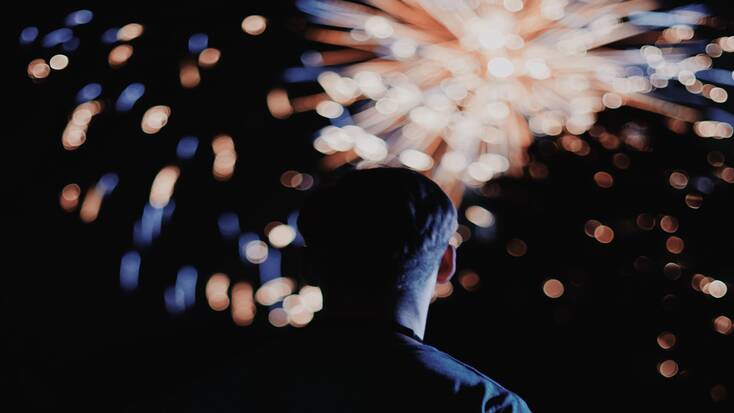 Enjoy the new year glamping in Sydney and New South Wales
Don't miss the famous fireworks over the Sydney Opera House. It is a spectacular sight and a brilliant way to ring out the old year. In Sydney, NYE is a big deal, with many great activities and celebrations around the city to make the night an extra special one. Once the fireworks are done and the sun has risen on the new year, head-out into the great outdoors and go glamping in New South Wales to celebrate the arrival of 2023.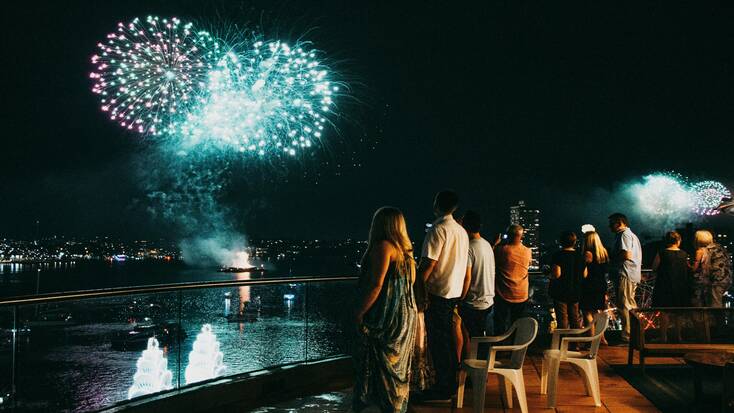 Plan New Year holidays in Tasmania
Hobart, Tasmania, has always had many fun festivities and fireworks to celebrate the new year. The Taste of Summer festival is usually something to look forward. A week long festival held from December 27th – January 2nd. There are food stalls with a variety of delicious choices for everyone's taste. Wine tasting and live music events to enjoy. Additionally, there is a New Year's Eve event, day or weekend trips to explore the surrounding areas. After you've enjoyed a New Year's Eve party, head out and explore this island state. Besides Freycinet National Park and whale watching along the coast, there are plenty of great things to do in Tasmania.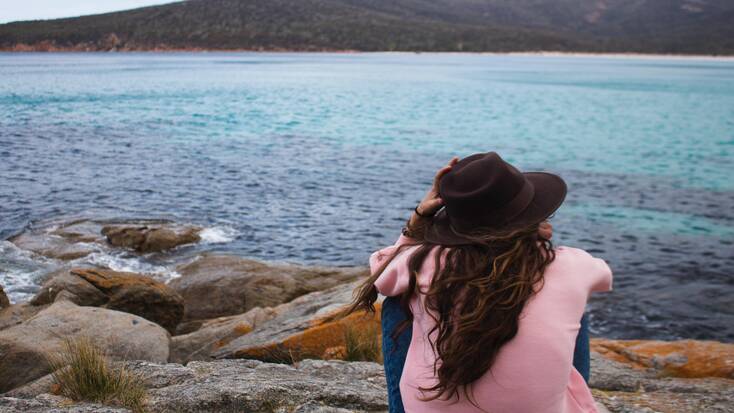 Things to do in Auckland to welcome in 2022
Auckland, along with the rest of New Zealand, is full steam ahead for New Year's Eve. If you're wondering about things to do in Auckland for the new year, the viaduct area on the waterfront full of interesting bars is the place to be. Make sure you have a good view of the 328m Sky Tower, the center of the annual fireworks display and the highlight of New Year's Eve in Auckland. To really enjoy your New Year getaway, think about glamping in Auckland for the festive season. There a number of great places to visit in Auckland to enjoy the great outdoors, beach vacations, and more, the perfect way to bid the old year a festive farewell.
Plan a New Year's Eve Party on the Bay of Islands
Want a full summer vacation for the ultimate New Year's Eve party experience? With a plethora of stunning beaches, islands, as well as the opportunity to enjoy some watersports and fishing, the Bay of Islands is the perfect spot. Enjoy a secluded getaway and a memorable new year all at once. The small town of Paihia on the North Island has a great selection of bars, where there's sure to be some festivities for December 31. At midnight, you can also look forward to a fireworks display, and where better to watch it than from the sandy, Paihia beach? Of all the places to go for New Year's Eve in New Zealand, the Bay of Islands really offers something unique.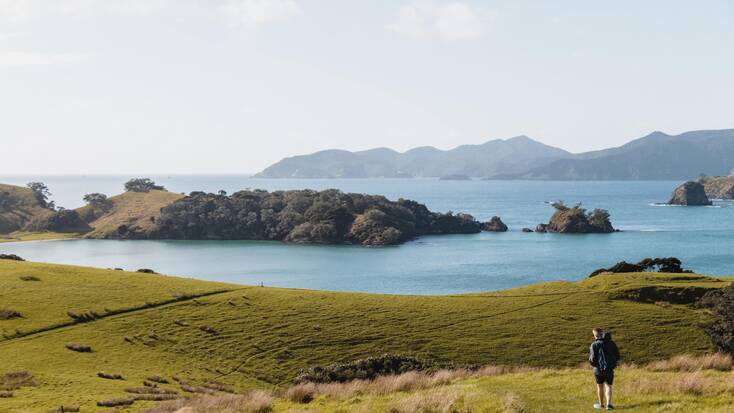 Going glamping this holiday season? Looking for spectacular glamping spots in the US? Check out our great glamping destinations and add a hiking adventure in Africa to your vacation.
Tell us about your favorite glamping spots for New Year's! Send us a message via Facebook or Instagram and share you top destinations for the festive season!