There are many travel trends that you hear of and wonder what it is. Glamping may be a word you have not heard of before, but the idea could be quite familiar. The idea of glamping has taken on many names, such as "luxury camping," "glam camping," and "boutique camping." Whatever you may call it, though, at its core, the idea is all the same. So…what is glamping? Discover one of the top travel trends 2023, where it started, and why it's so popular!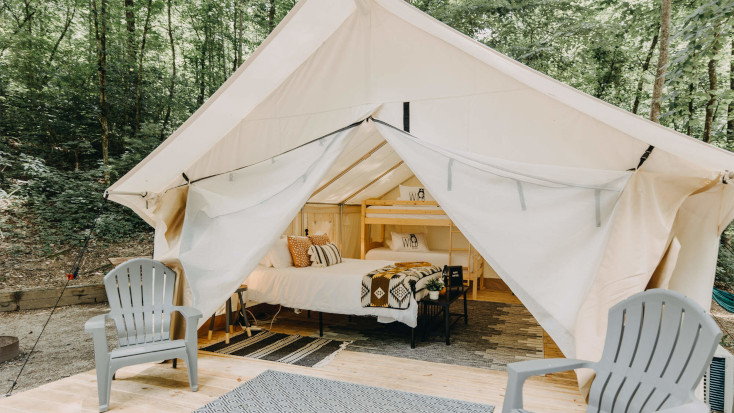 Travel trends: w

hat is glamping?

What is glamping, you ask? Glamping is one of the top travel trends 2023, but it isn't exactly new. It is the perfect combination of nature and luxury, exploration without sacrificing the comforts of home. Glamorous camping provides endless opportunities to stay in luxury tents, yurts, tree houses, domes, and more, including the modern amenities you desire on a vacation.

We believe that glamping is the necessary pause everyone must take from the hustle and bustle of their weekly routine, to relax, rejuvenate, and recharge. It's the chance to take a daring leap of faith and climb a mountain, hike to a waterfall, or take a dive into the sea. Wherever you choose to go glamping, you'll find yourself in some of the best vacation spots and most beautiful places to visit.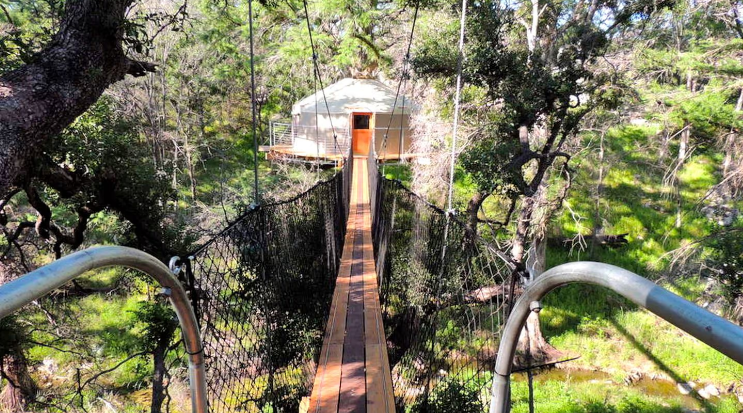 Where did it all start and what comes is next?
While the modern term 'glamping' is relatively new, the idea of upscale camping certainly is not. Dating back to the 16th century, the first mention of glamping appeared when the Scottish Earl of Atholl graciously welcomed his guests with extravagant tents filled with luxuries from his home. This trend was further developed when the Ottomans created a team of artisans to travel with their military force to build luxurious palatial tents.
Glamping trends continued to develop in the 20th century, as African safaris became a popular trend among the wealthy. Not willing to sacrifice the luxuries from home, however, these safari expeditions were equipped with upscale tents, including generators, folding baths, and nice linens.
Today, glamping has taken over and made its way into sustainable tourism and sustainable travel. With endless landscapes to explore and accommodations scattered across the globe, the world truly is your oyster. Whether you are new to glamping or a seasoned pro, one of the biggest challenges is deciding where are the best places to travel and where to go on an adventure next. Once you pick your travel destination, the real fun comes in picking the perfect accommodation. While the possibilities are endless, we have included the most popular types below.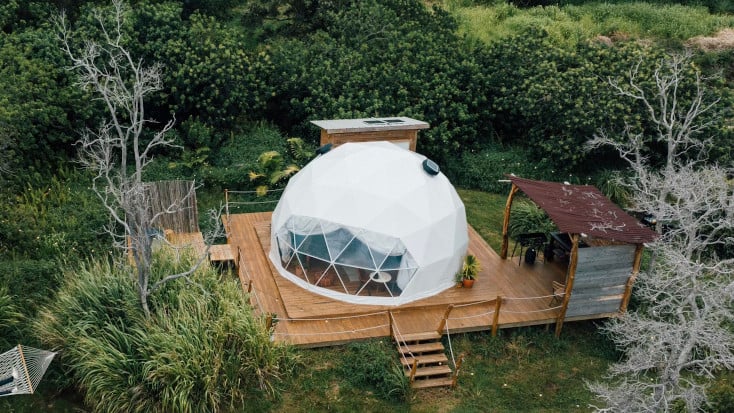 Go glamping! Luxury tents that make camping easy: travel trends 2023
One look at these luxury tents and you'll understand what the glamorous camping trend is. These luxury tents are far from ordinary, and it won't be hard for you to see why. With all the cozy comforts you could ask for, such as full bathroom facilities, plush beds, and indoor/outdoor kitchen capabilities, you won't have to make any sacrifices on this hiking trip. There are many travel trends and fads that come and go, but glamping makes it easier to travel responsibly while discovering new places.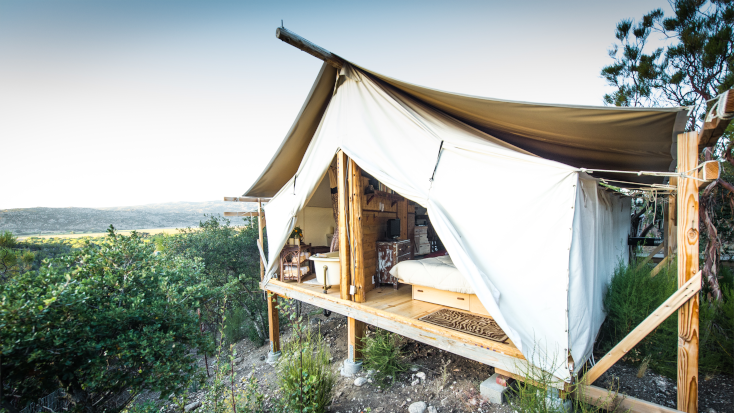 Best places to visit: yurt camping trips you don't want to miss
Looking for the best places to visit across the globe? These yurt camping rentals make it easy to travel far and wide in comfort. Glamping in a yurt is a unique escape into nature. Adapted after traditional yurts used by nomads in Central Asia, these are defined as round, portable tents covered by skin. This accommodation is one of the glamping travel trend's most popular types of rentals and is perfect to explore the outdoors, yet feel right at home with all the necessary amenities.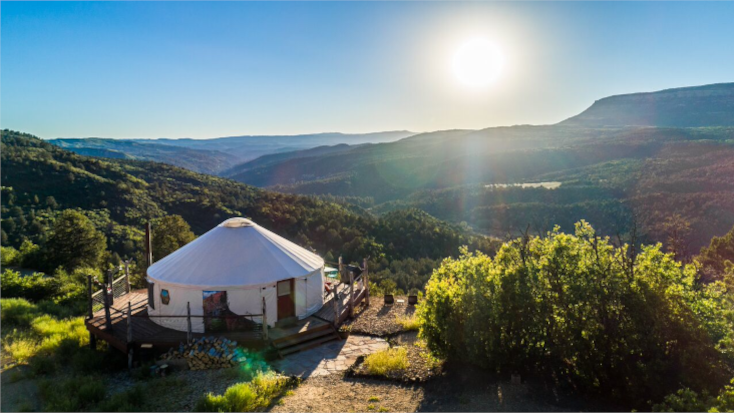 Travel trends that get you outdoors: find the best tree houses for rent
Tree houses bring out your inner kid, allowing you to climb up into the trees and see the landscape from a new perspective. Get outdoors and enjoy your glamping getaway with family and friends from one of these tree houses for rent. No matter which tree house you choose to call home, it will truly be an experience of a lifetime.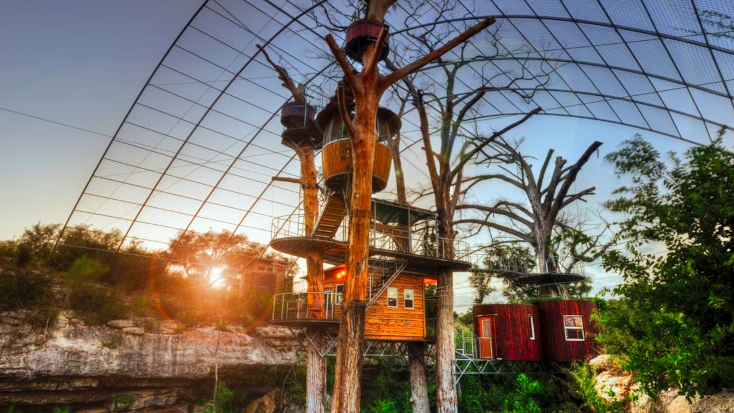 Looking for unique vacation rentals? Check out the best glamping domes
Glamping domes, like the one below, are the perfect way to bring the outside indoors. There are few accommodations more unique than these secluded vacation rentals. Whether you choose to watch the sunrise or stargaze at night, the views from these picturesque domes are spectacular. Without having to sacrifice any of life's luxuries, domes are the perfect way to experience a new way of travel and one of 2022's travel trends.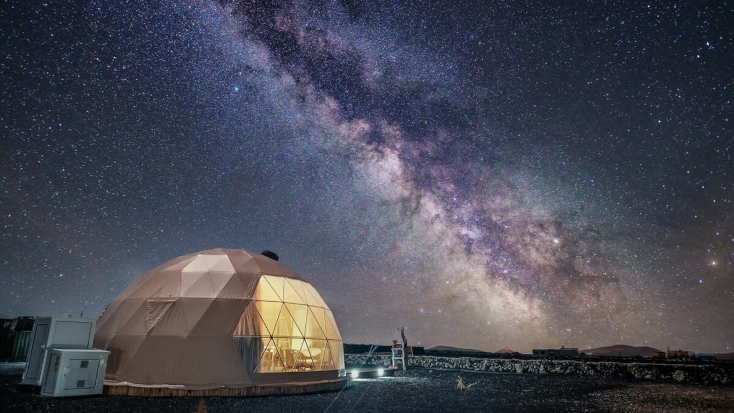 ---
Need we say more? Book your own glamping adventure. For more inspiration on where to go glamping, discover our best inventory in Australia, Spain, British Columbia, Bali, and more! Find the best glamping near you and the top vacation spots in the world!