It's time to stray from the typical European vacation of sightseeing in major cities—we're talking crossing Europe from tree to tree. What does that mean? Will you be swinging from branches like Tarzan? Not exactly.
We're talking staying in luxury tree houses throughout Europe, whether as a couple, a family, or a group of friends, in order to get a better idea of all this continent has to offer. There is literally a world of awe-inspiring natural landscapes outside of each major European city and in between each tiny town, simply waiting for you to discover it.
Spain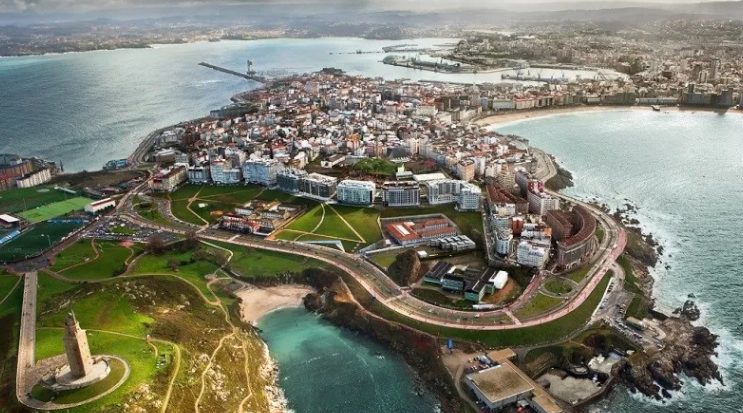 In Spain, choose between these modern, eco-friendly tree houses in the woodlands of Galicia in the north or these luxury tree house pods near the mountains just north of Madrid.
While in the north, you'll be in the forest in A Coruña, right next to a natural stream and pond that run through the property, where you'll be able to do plenty of wildlife viewing, from freshwater eels to grey herons. If traveling internationally with your best furry friend in stow, you can even bring along your pet to this accommodation for no additional cost!
These family-friendly treehouses in the mountains of Valle de Lozoya are only an hour north of downtown Madrid, though you'll find plenty of activities for the kids right on site, such as games in the swimming pool, human foosball, and circus shows, as well as all that the property's Multi-Adventure Park offers.
Portugal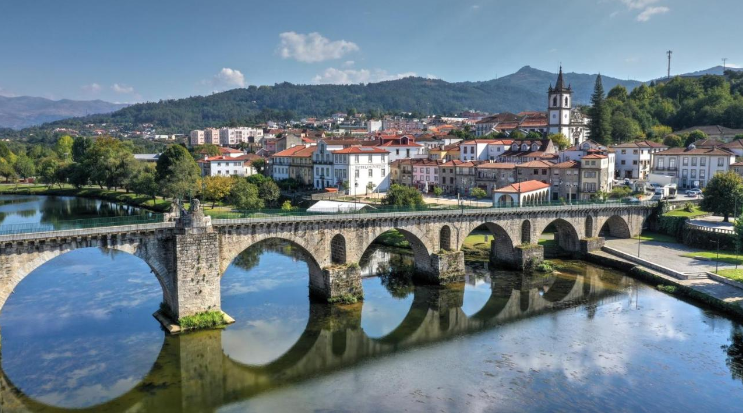 Spain's neighbor, Portugal, gives you both these [luxury tree houses](Ponte da Barca ) framed into the wooded landscape that surrounds them in Ponte da Barca, as well as a charming, octoganal tree house in the Algarve.
The breathtaking vistas from both of these tree house glamping sites—of the surrounding Peneda-Geres National Park in the north and of the mountainous valley near the beaches of Arrifana, Monte Clerigo and Amoreira in the south—cannot be missed. You just have to decide whether you want to visit the north or south of Portugal. (We say both!)
Italy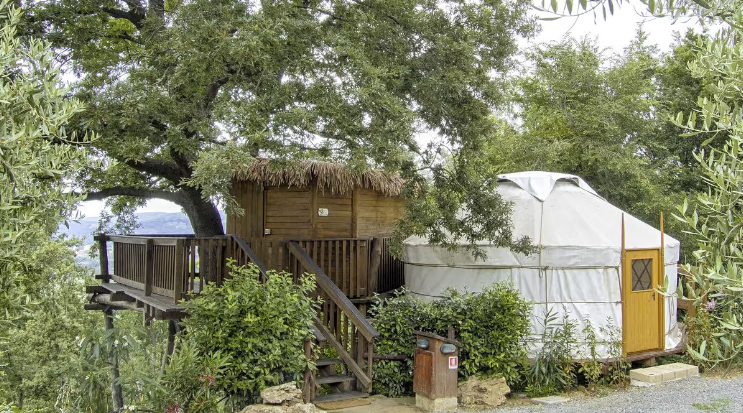 Get swept away by the romanticism of Tuscany from this tree house with panoramic views of the Tuscan archipelago, or kick back and relax up in central Italy at this cozy tree house located between Gran Sasso and Majella National Parks.
Both glamping properties are located on working farms, giving you a unique perspective on daily life in the countryside of Italy, though you'll also find yourself close to wine routes and vineyards or the Adriatic shore, depending on which one of these lovely tree houses you choose.
Germany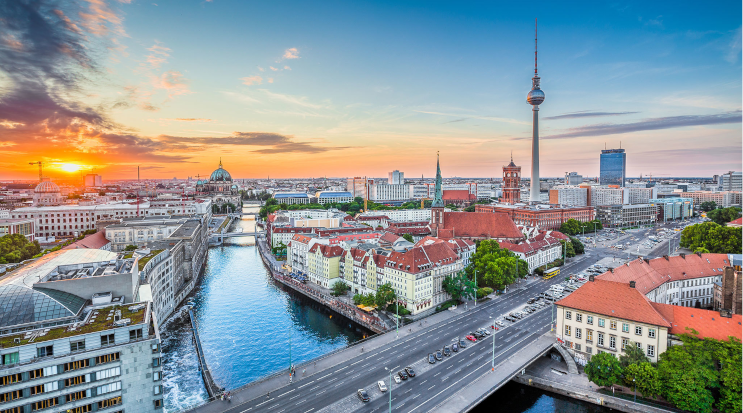 Stay effortlessly chic in these modern luxury tree houses at the edge of a forest in Berlin, or grab the family for a kid-friendly vacation in a quirky tree house with views of the River Niesse.
Spend all day outside swimming and sunbathing on the glamping property's lake in Berlin, or take a hike, jog, or bike ride to keep active and see the area, only to stop the the nearby beer garden later to celebrate an outdoor adventure well done. Alternatively, you'll be near the German-Polish border in the aforementioned family-friendly tree house, giving you not one, but two countries to explore on your vacation.
France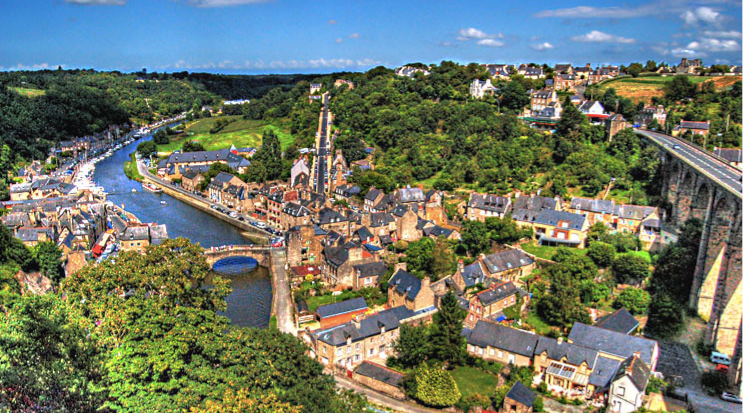 Forgo Paris for one of these intimate and unique French rentals, such as this enchanting, rounded tree house in the Burgundy region or a spacious, countryside tree house in Brittany near the coast.
Walk to historic villages, hike through the hills, valleys, and woodlands that surround the glamping property, or simply get in some quality R&R from your private balcony with a full glass of wine in hand.
For more tree house inspiration and ideas from Glamping Hub, click here!