You're thinking about taking a vacation, but you're not willing to spend yet another two weeks at your grandparents' lakefront cottage. What do you do? We say dream big and aim for a treehouse villa instead. Switch up your vacation style, and take it to a whole new level by booking one of the top treehouses and tree house rentals across the US, from a treehouse Hawaii to luxury cabins in North Carolina treetops. Keep reading, and book a stay in one of our top 10 tree houses.
1. Romantic treehouse Hawaii for couples' paradise vacations 2020
This two-person romantic treehouse Hawaii is ideal for couples' paradise vacations in 2020 looking for an island getaway with 360-views of the tropical Fern Forest. Stylistically, this eco-friendly accommodation was designed to make glampers feel as if they were both indoors and outdoors at the same time, which truly enforces one of the principles of glamping and treehouse rentals which is spending time immersed in nature.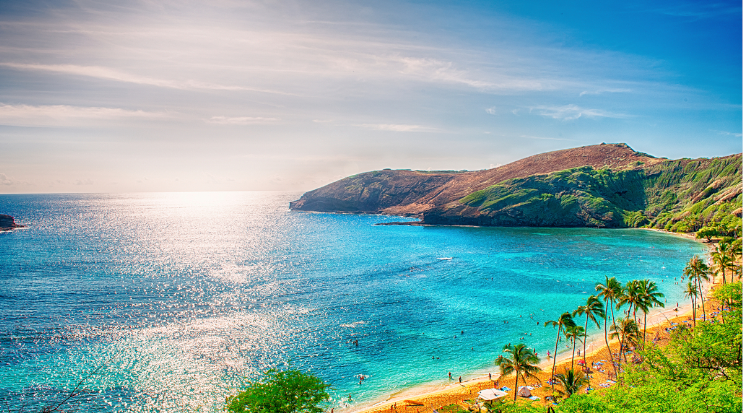 We particularly love the hanging lounge bed in the lower part of the accommodation for lazy naps and curling up with a good vacation read!
2. Asheville treehouse cabin nestled amid North Carolina forest for romantic getaways in NC
The city and state on everybody's lips right now—Asheville, North Carolina—has one thing many people may not know about, and that's an incredible Asheville treehouse cabin you can call home for those romantic getaways in NC or a week-long trip to the southeast. The hosts of this romantic tree house cabin will greet you with a cheese and grape platter accompanied by a local craft brew to give you a hearty North Carolina welcome.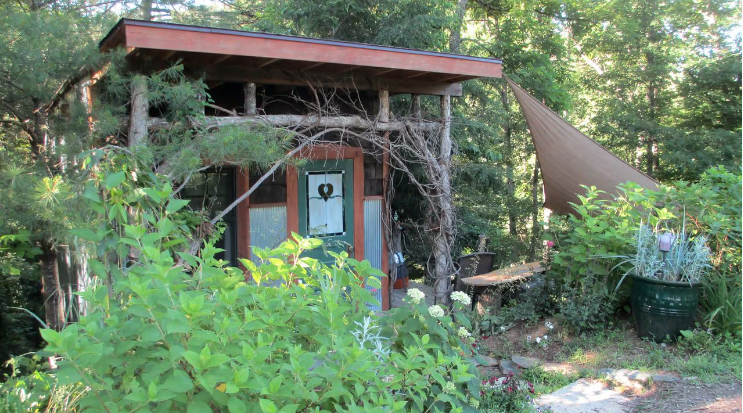 During romantic weekend getaways in NC, couples will enjoy exploring the private 20 acres of land upon which treehouse hotels NC like this are located, combined with the occasional trip into town for some live music, brewery tours, and incredible meals out, including barbecue and biscuits.
3. Enjoy your own dreamy Austin treehouse rental for weekend getaways in Texas 2020
Yet another ideal rental for a romantic getaway, this dreamy, one-room Austin treehouse rental will make you feel as if you've been transported far away from home, whether you've come from nearby in Texas Hill Country or the other side of the country, it's a vaction rental simply perfect for weekend getaways in Texas with your significant other in 2020.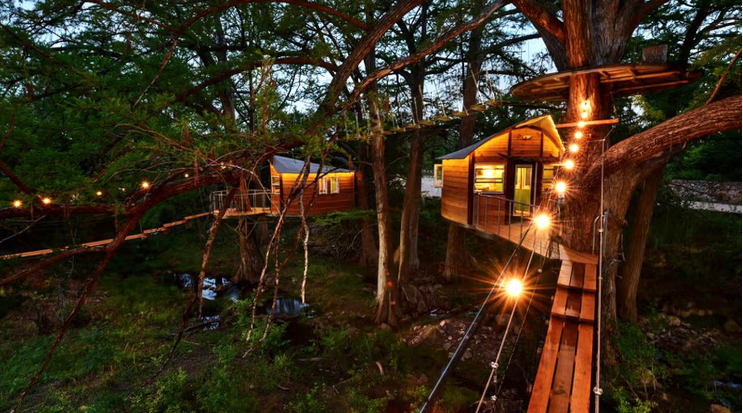 Get cozy in your plush queen-size bed, and gaze out at the enchanting, cypress-lined creek scenery each morning, as you lazily sip on a cup of coffee. Adventurous couples can even organize a zip-lining tour to better see the area from up above at one of the best vacation spots in Texas.
4. Book a memorable stay in luxury treehouse rentals: Oregon coast camping
The Rogue River—Siskiyou National Forest means hiking, rafting, fishing, and an incredible treehouse rental. This woodland treehouse Oregon can sleep up to four guests, so get another couple to come along for the ride, or gather up the family or a group of friends for a weekend in the woods.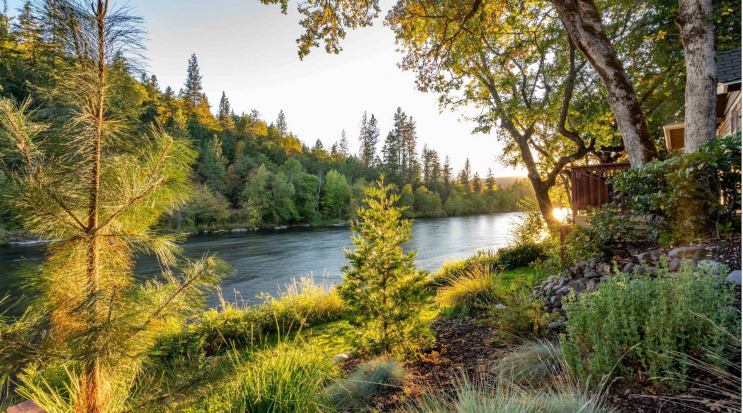 Enjoy a wholesome organic breakfast, made with local produce and ingredients, each morning to get your day off on the right foot and fill you with energy.
5. Comfortable treehouse hotel California: discover Yosemite National Park nearby
One of our larger CA vacation rentals, this comfortable treehouse hotel California can offer is nestled inside of Yosemite National Park and couldn't get any closer to the multitude of adventures that await you within the National Park.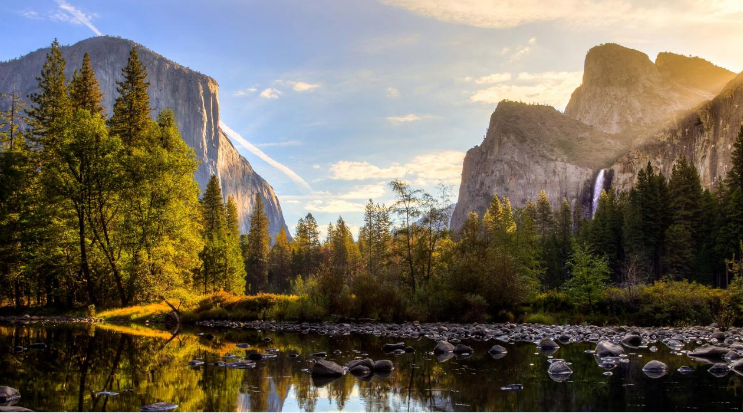 With room for up to eight glampers, this treehouse rental has two-and-a-half floors, providing plenty of space for each guest, and is surrounded by the stunning, characteristic, Giant Sequoia redwood trees of the area.
6. Top treehouse rentals Northern California has to offer in Santa Cruz Mountains near Monterey Bay CA
Finding the perfect balance between beach, woodlands, and mountains is easy from these treehouse rentals Northern California is becoming known for in the Santa Cruz Mountains near Monterey Bay.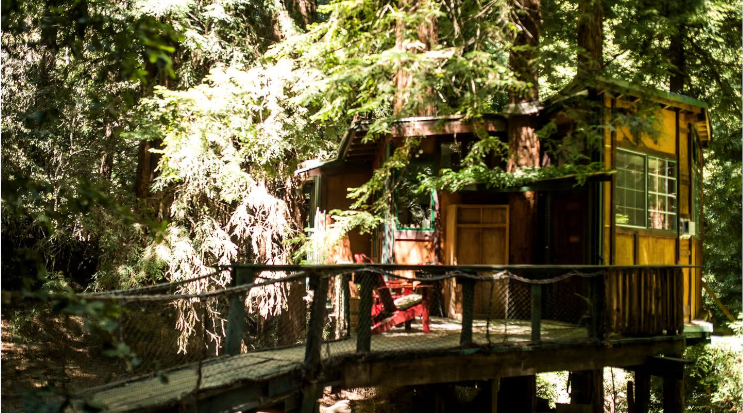 We're also sure that your weary muscles will love a good, long soak in the private hot tub on-site, which is always kept at a steamy 103 degrees Fahrenheit, after a full day of outdoor activities, both on land and water.
7. Imaginative and secluded Massachusetts cabin rentals in the treetops for
See the Berkshires from a whole new perspective when you stay at  imaginative and secluded Massachusetts cabin rentals set in the treetops near Great Barrington. Floor-to-ceiling windows in the living room afford you precious vistas of the woods and garden that surround this glamping rental.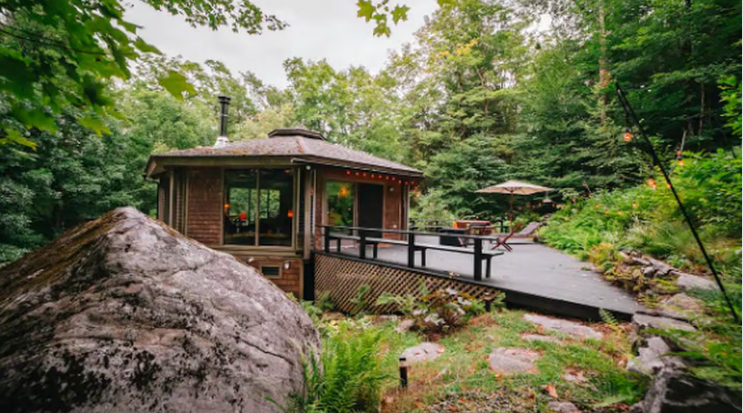 Come wintertime, skiing guests won't be able to say no to a stay at this tree house, given its proximity to Otis Ridge, a popular, family-friendly ski area. In fact, there's even a path that leads to a ski slope right from the accommodation.
8. Magical treehouse rentals: NY getaways for couples in 2020 to be discovered
At but an hour from the big city, these romantic treehouse rentals NY in the Hudson Valley are the perfect escape for a hardworking couple who need a weekend getaway from the hustle and bustle of their day-to-day lives.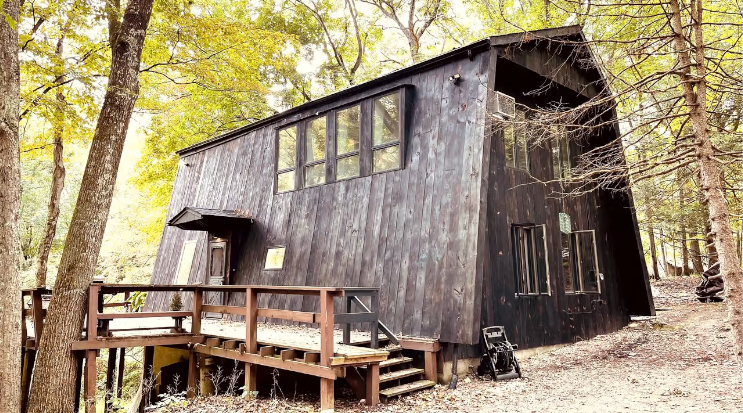 For those who still need to respond to an email or two, you'll have free Wi-Fi all vacation long at this luxury rental, as well as satellite TV, heating and air conditioning, and plush, king-size beds to ensure a great night's sleep every night.
9. Get to know the treehouse rentals Washington State is home to at the Foot of Scenic, Snow-Capped Mt. Adams
Water sports, winter sports, and wine tasting will all be on your agenda when you stay at this Washington treehouse cabin located at the foot of Mt. Adams in Washington. This two-story accommodation with a private hot tub is also situated in the middle of the well-known Columbia Gorge Scenic Area, including the Columbia River, and only 80 miles from Portland, too.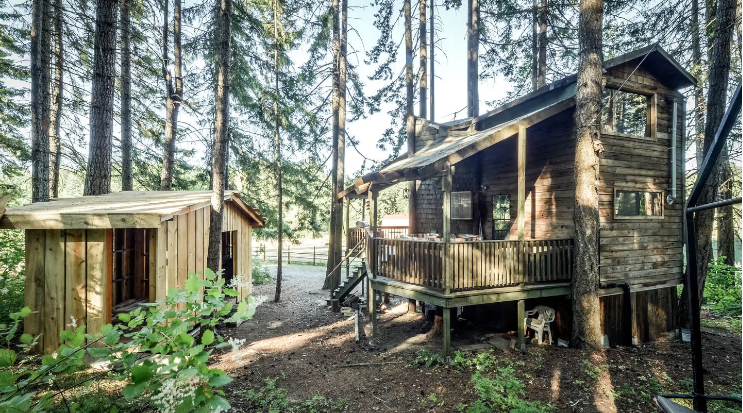 10. Serene Treehouse: Connecticut weekend getaways, East Coast
In Connecticut, you'll find Mark Twain's Historical House & Museum, the Connecticut Wine Trail, the Salmon River State Forest, and a serene treehouse Connecticut in the town of Sharon that will give you a welcome retreat after you've filled your days with sightseeing and Connecticut activities.
Overlooking a 30-acre pond and decorated in a soothing, Japanese-style decor, this treehouse hotel is sure to make you feel nothing but peace and tranquility during your Connecticut weekend getaways, which we can only hope carries over into your daily life upon check-out!