It can be a struggle when you've run out of ideas for things to do. Salt Lake City is a lively town, but what about when you've seen every film at the cinema or a trip to a downtown restaurant just won't cut it? Well, have no fear. Salt Lake City outdoor adventures are waiting to be enjoyed! We're going to detail the best things to do in Salt Lake City and its surrounding areas. Utah getaways are exactly the thing you need to liven you up after a difficult year.
From state park camping near the urban city to hiking up the Wasatch Front and Oquirrh Mountains, there's plenty to be enjoyed. The unlimited amount of natural attractions to visit, from Big Cottonwood Canyon to the beauty at Red Butte Garden, are just waiting to be discovered by you. Whether you're a thoroughbred local or on a Salt Lake City vacation, this is the guide for you!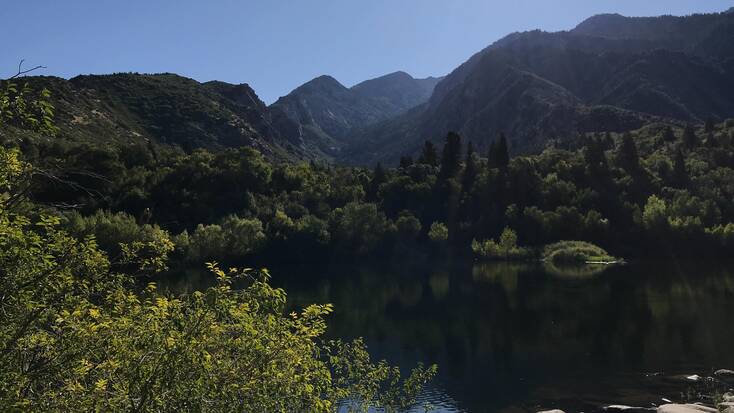 Visit Great Salt Lake and it's best things to do: Salt Lake City weekend getaways 2021
Subtlety is not the Great Salt Lake's forte. All you have to do is look at its name to get the gist of things. It is a lake. It is a salt lake. It is great.
It is in fact the largest salt water lake in the entirety of the Western Hemisphere and has garnered the nickname of being America's dead sea. That has absolutely nothing to do with the atmosphere, but is in fact a reference to the salty, floaty body of water in Jordan.
Weighing in at a whopping 1,700 square miles, the Great Salt Lake is a natural wonder that simply has to be visited. Great Salt Lake camping trips are a perfect way to enjoy everything the area has to offer. You can book out a lakeside cabin rental and pass the days looking at the rare bird species that the lake is home to. Water sports on the lake's warm waters are a must, and walks along its shores will provide views that can't be missed. This is one of the top outdoor adventure spots around!
Of all the best vacation ideas 2021 has to offer, you'd be mad to turn down the offer of a glamping vacation in Utah at one of the top, must-see destinations around!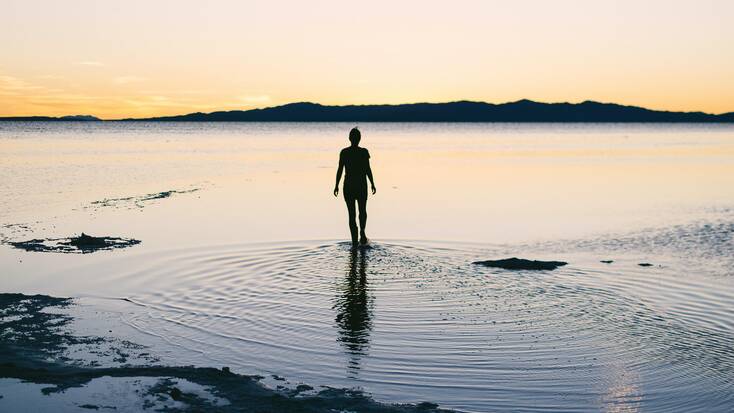 Discover Great Salt State Parks: camping in style
State parks camping trips have been a popular choice for many adventurers in recent years, and it's no wonder why. The Great Salt Lake State Park encompasses the famous lake that's situated just outside the city borders. However, that's not the only area of natural beauty outside the city.
The Scott M. Matheson Nature Preserve can be found to the city's East. If you're on the hunt for an enjoyable day out, you can take a stroll through its scenic one-mile walk which offers views of the sage grassland. Camping rentals in the area will ensure you don't have to go too far to enjoy the rolling hills and gorgeous flat lands. Utah vacation ideas 2021 don't get much better than this.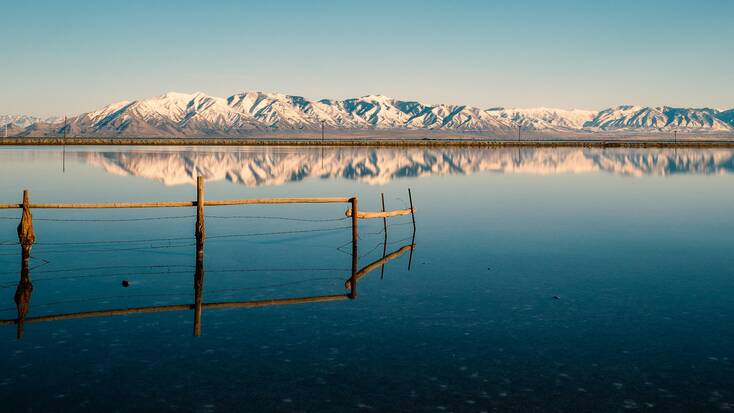 Discover hiking trails: Salt Lake City at sunset
Salt Lake's trails are something to behold. There's just so many to choose from! If you choose to stay in a pet friendly rental, you could take your furry friend through Neff's Canyon. Located to the East of Salt Lake City, the low-lying scrub bush and high altitudes will take you through some incredible views of the city. It's one of the top, dog friendly hiking trails in the area and is certain not to disappoint.
Bell's Canyon is another nearby beauty which is decorated with gorgeous, deciduous trees and a breathtaking waterfall. The trail itself goes through various parts of the landscape, with the latter stages finishing around a reservoir below the summit of Lone Peak.
The Grandeur Peak trail will take you from Wasatch Boulevard right up to the summit of the trail, which looks out over the city. Sunsets at this point are an extraordinary way to ease yourself into the calms of night. Camping accommodations in and around Salt Lake City can be booked, with tent rentals, yurt rentals, cabin rentals and much more available.
If you think that you might enjoy camping in Utah, these US vacation rentals are the perfect way to experience lake camping 'near me' and much more. Enjoy Summer vacation 2021 and don't miss out!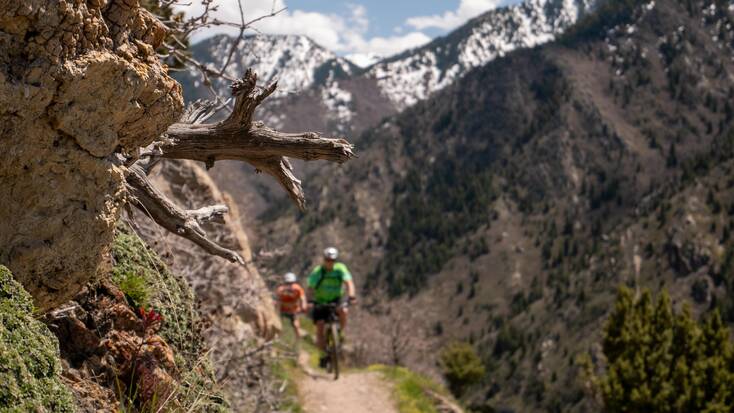 Want to explore the rest of Utah, too? Have a look at our Utah Weekend Getaways 'near me' page here! Find out more about Salt Lake trails and go glamping!