Shopping for your best friend should be fun, not stressful. If they have a world of experiences under their belt, then these holiday gift ideas for your BFF who's been everywhere will inspire you to give them something unique—a present that will aid them in their adventures instead of weighing them down.
That way they can continue to make priceless memories for years to come!
Travel Gift Card: BFF gift ideas for a friend with wanderlust can't be much better than a luxury getaway for this Christmas Day 2020
The gift of glamping has been made easy with a travel gift card, which gives the receiver the freedom to go luxury camping wherever they choose.
Whether they'd like to check a yurt, a treehouse, or a caravan stay off of their bucket list, they will have more than enough options, making this one of the best BFF gift ideas around.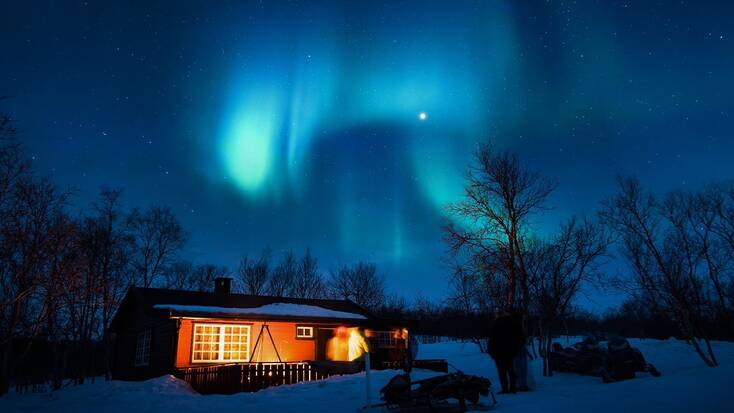 Best gift ideas for best friends: treat them to everything from luxury shampoos to useful water bottles for their next vacations in 2021
Ideal for luxury campers, this dry shampoo from Lush keeps hair fresh in the woods, in the mountains, and anywhere else that they may find themselves.
That way, your traveling friend won't have to waste any time finding a shower during their next adventure in the outdoors.
This unique water bottle from Contigo is also a great piece of gear for those on the move.
It has a pouch for storing money or cards, and it even has no-spill technology and a convenient one-handed grip that makes it a great hiking companion.
An adorable quote luggage tag is just what your friend needs to keep their suitcases safe and show a bit of their personality when they travel.
It's made of genuine leather, and the stain and lace color can be customized as well for your next trips to the best places to go lake camping and so much more in 2021.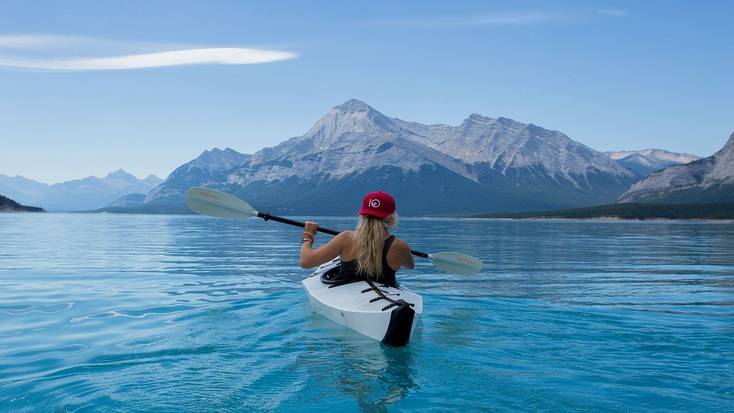 Check out the best gift ideas for friends in Atlanta and take your 2020 Christmas gift ideas to the next level with the top places to camp in the Appalachian Mountains
It's almost the end of the year, and work and family schedules continue growing more and more frantic. Help them escape the town and trade in your view of the most intimidating skyscrapers for a view of the dramatically vast and beautiful wilderness in beautiful Georgia.
Prepare a vacation away from one of Georgia's most populous cities, and reserve one of the best gift ideas for your BFF who's been everywhere with some of our favorite getaways, all perfectly located just within a short two-hour drive from the capital.
Sitauted in Ellijay, Georgia, this amazing hidden gem is less than 100 minutes away from Atlanta and worth every minute of the car ride down Interstate 75.
This charming and inviting Gerogia dome is nestled among the Appalachian Mountains and sits across from one of the largest bodies of water in Georgia: Carters Lake.
Get prepared to start enjoying new adventures in the awe-inspiring Appalachian scenery on foot, biking, or by grabbing a great vantage point from the water by canoe, kayak, or boat.
Get them their own travel pillow to go with their own fun travel guide for fun gift ideas in 2020 that your BFF will love
Brighten up your friend's bedroom with this thoughtful travel pillow, which allows them to mark significant places they have been around the world.
They will love being able to customize this truly unique gift.
If your friend really has been everywhere, then give them this Anywhere Travel Guide to help them enjoy the places they go in a different way.
With ideas such as "ask a stranger his/her favorite street and go there", they will encounter unexpected surprises in their favorite destinations.
Forget about the usual electronics and predictable gifts for Christmas Eve 2020: give them access to the best national park camping in Arizona with Grand Canyon vacations instead
Going deep from the bottom of one of the best national parks in the U.S, the Grand Canyon, to the very peaks of the Sky Islands Mountain range; Arizona is a real sanctuary for all things adventure in the glamping universe.
Both casual adventure-seekers and real hardcore daredevil best friends can set their sights on some of the best glamping getaways near the Grand Canyon that the desert has to offer this year. Within the top campgrounds and campsites in this sunny state are some of the best gifts for best friends that have it all.
Give them the chance to camp by the Grand Canyon in a luxury safari tent in 2021 and watch them thank you year-after-year for the experience.
Big enough for both couples and larger groups, nobody would ever want to miss out on such a one-of-a-kind glamping experience in Arizona. This is a prime location for finding one of the best natural features in America this year.
Don't miss out on gift ideas for your BFF who's been everywhere if you're serious about treating them on Christmas Eve 2020!