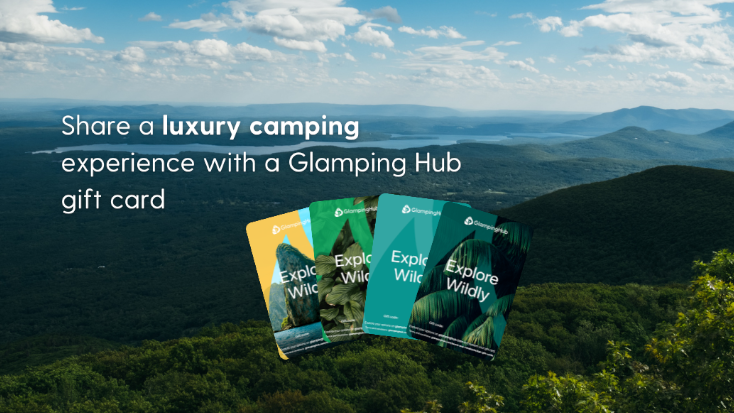 Tis the season to be jolly, and with a Glamping Hub gift card, that big dose of holiday joy is just a layer of wrapping paper away. Whether it be for mom, dad, your best friend, or that special someone you want to romance under the mistletoe, this gift really is the icing on top of the Christmas cake. They say you can't buy happiness, but give the gift of Glamping this year, and you will be as close as you can get—giving a world of natural wonder and luxurious pampering to those you love most.
A glamping gift card is that memorable gift that just keeps on giving, and it most definitely won't be gathering dust with the never-ending piles of Christmas socks. Instead, it will be gathering fond memories and unique experiences to cherish and reminisce upon time and time again.
We've made it easy to buy the perfect gift this year, and below we have ideas for all the family, so sit back, relax, and shop the perfect gift while snugly from the comfort of your own home.
Luxury Cabins by Elk River, Colorado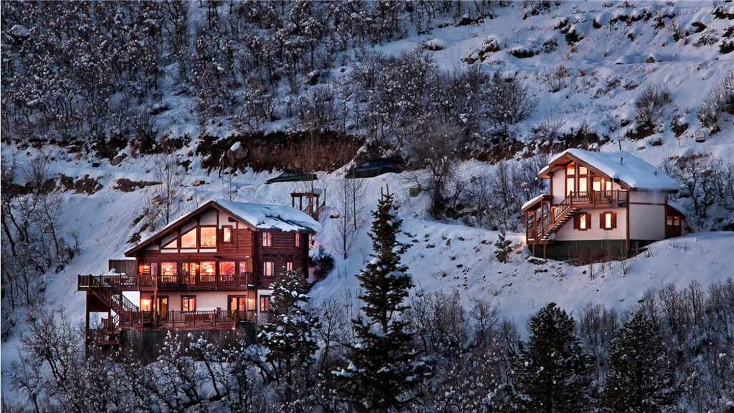 With luxury cabins for both couples and families, there is a winter cabin gift for everyone this year. Luxurious lodging in its finest form, these cabins come complete with an exquisite antique interior, wood-burning stove, and private porch with hot tub. They're the perfect place to cozy up and admire the one million magical acres of nature's finest craftsmanship this holiday season.
Romantic Cabin Rental in Lake Arrowhead, California
A perfect escape for two, this romantic cabin is a Californian dream just waiting to be had. Wreathed by majestic mountains and intriguing hiking trails, this property near Arrow Head Lake is a holiday love nest where all the best memories begin. Ideal for you and your sweetheart or some time away for mom and dad.
Upscale Log Cabin with Pool near Austin, Texas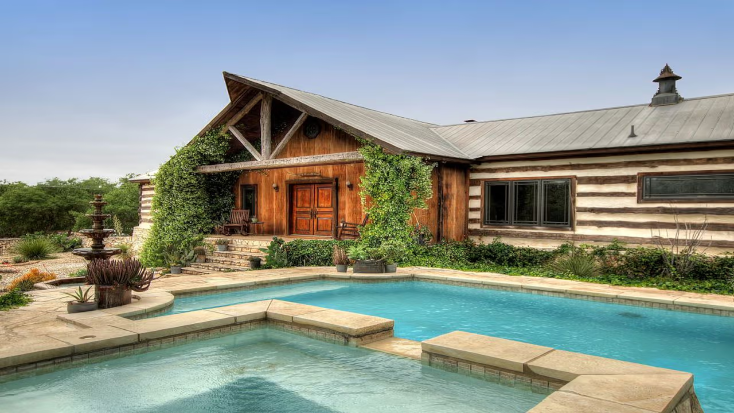 Give a gift for all the family with this luxury log cabin in Texas, and indulge in a holiday break all ages can enjoy. Sleeping 14 guests, there's room for everyone to experience the magic of glamping. With its own private pool, hot tub, and sauna house, there's no need to worry about being chilly this winter.
Rustic Cabin with Spectacular Alpine Views in Walden, Colorado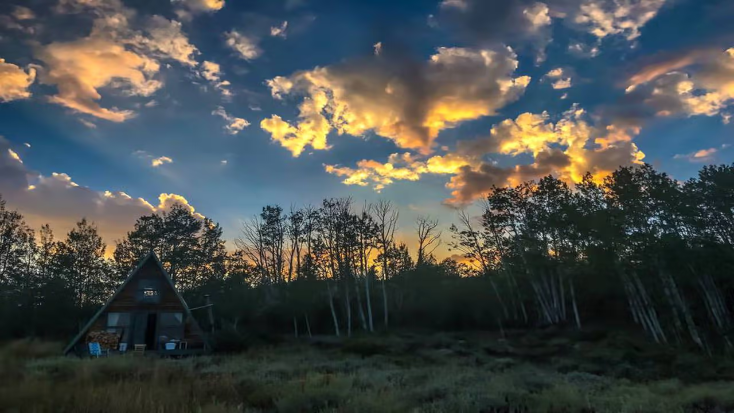 Fit to burst with alpine adventure, delicious meals, and luxury spa treatments, the fusion of indoor and outdoor relaxation at this majestic nature cabin will have your batteries charged in no time at all. The 30,000 acres of stunning Rocky Mountain landscape is also a breathtaking gift that just can't be wrapped up.
Safari Tents for Camping in Adirondack Park, Diamond Point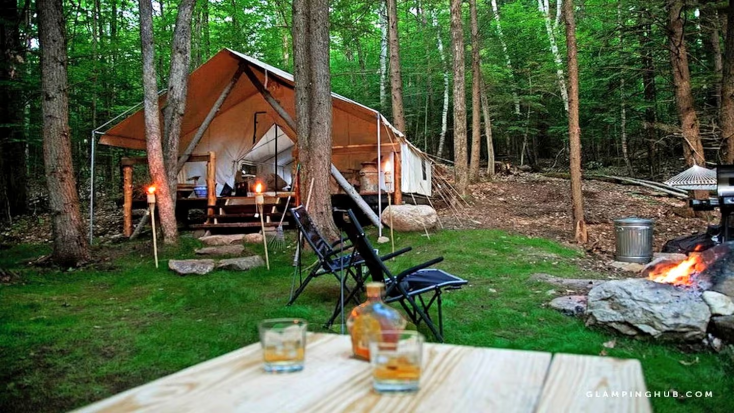 Give the perfect gift to that couple or friend this year with a stay in this safari-style canvas tent in Adirondack Park, New York. Enveloped by gigantic mountain peaks and flourishing forests, this herbal haven is awash with magical memoirs and natural wonder to stir the explorer within.
Nothing says "Happy Holidays!" like glamping does. Indulge and inspire someone you love this year, and relish the praise for your wonderful gift buying abilities with a Glamping Hub Gift Card.