One of our favorite places to visit in the UK is Wales. If you go glamping in Wales, you'll find something for everyone. Beaches? Check. Mountains? Check. National Parks? Check. Pubs, restaurants, and beautiful towns? Check. We've put together a list of just a few of the stunning places to go in Wales, so keep reading, and start planning your own Welsh getaway.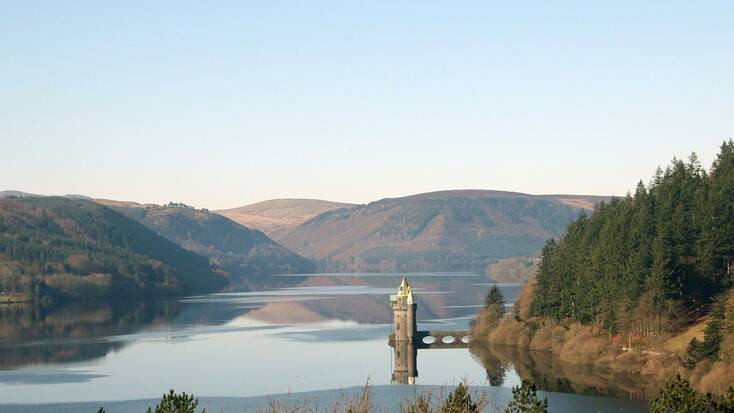 Visit Snowdonia National Park when you go glamping in Wales
Snowdonia National Park isn't just one of the best places to visit in Wales, it's arguably one of the best places to visit in the UK. Of all three major national parks in Wales, Snowdonia is probably the best known. Filled with hills, hiking routes, lakes, and, of course, Mount Snowdon, the star of the show and Wales' entry for the Three Peaks Challenge Snowdonia is a must when glamping in Wales. When people visit Snowdonia, camping is a popular way to enjoy the park, but with some stunning places to stay in Snowdonia, you can treat yourself to all the little essentials to make your weekend of hiking Snowdonia and climbing Snowdon more comfortable. There are plenty of other things to do in Snowdonia, for example, the Penrhyn Quarry is now home to the fastest zipline in the world. What better way to get some wind rushing through your hair?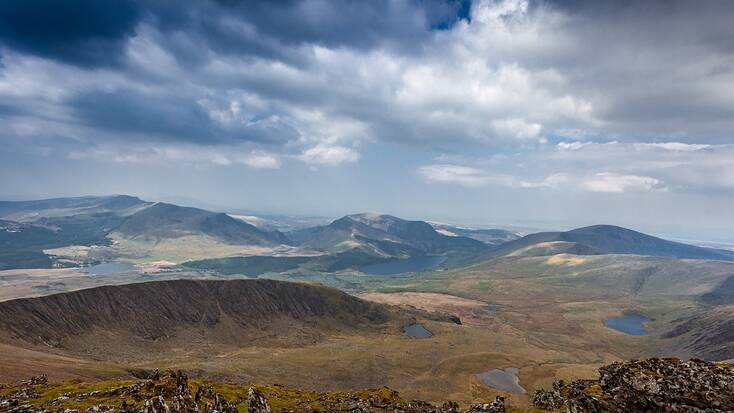 Enjoy the best beaches in Wales with a stay in Pembrokeshire
If you're looking for some beach camping when you go glamping, West Wales boasts some stunning coastline. When it comes to beaches, in Wales you'll find some wonderful spots. From Rhossili Beach to Colwyn Bay, Welsh beaches are a sight to behold, and none more so than those in Pembrokeshire. Newport and Tenby are among the best beaches in Pembrokeshire that really highlight the beauty of the Pembrokeshire coast, and have to be included in any list of the best beaches in Wales. When you visit Wales, glamping in Pembrokeshire will give you the chance to explore these stunning beaches, and you can also enjoy the stunning coastal towns with their shops, pubs, and restaurants, the perfect way to kickstart your 2021.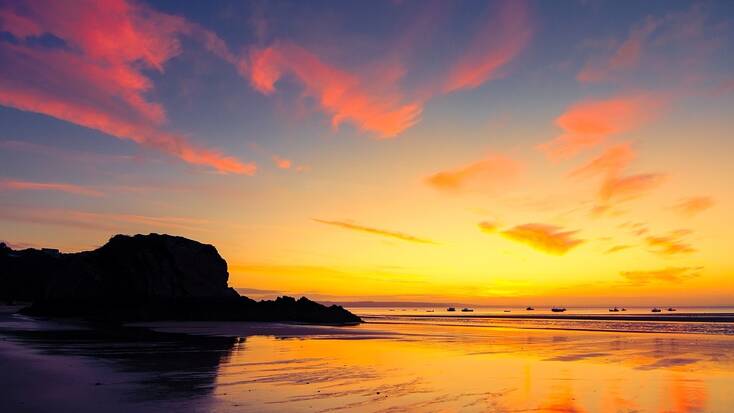 Looking for more Welsh beaches? Travel to the Isle of Anglesey when you visit Wales
The Isle of Anglesey is definitely worth a visit. Wales is home to a plethora of Norman and later medieval castles, one of which, Beaumaris Castle, is perched on the coast overlooking the town of Beaumaris itself. There are plenty of other things to do in Anglesey, especially enjoying more Welsh beaches. On Anglesey, coastal path walks will treat you to some stunning views of the ocean, and you'll also get see the occasional Anglesey lighthouse or two. So, if you've got this far and you're still wondering which places to visit in Wales, think about glamping in Anglesey and spending your holidays enjoying the best beaches on Anglesey.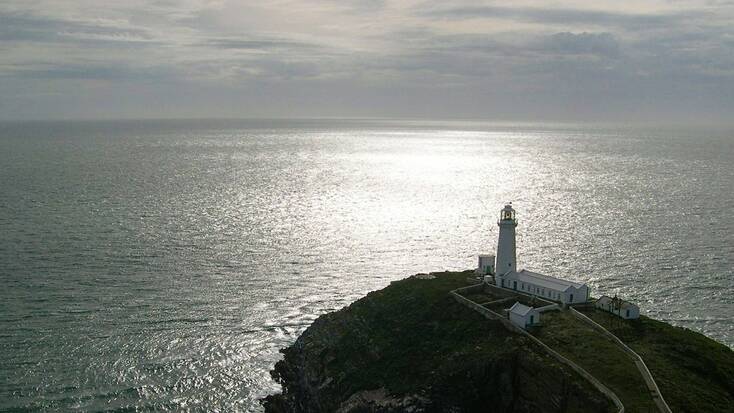 Discover all the things to do in the Brecon Beacons when you go glamping in Wales
If there's one thing that Wales can boast as much as their beaches, it's their national parks. Brecon Beacon walks gives hikers a stunning sight of rolling hills, rivers, and lakes. Centered on the Brecon Beacons range of hills in southern Wales, the Brecon Beacons National Park includes the Black Mountain in the west, Fforest Fawr in the center, and the Black Mountains in the east. Glamping in Wales doesn't get much better than a stay in Brecon Beacons cottages, glamping pods, and tiny houses, so start planning your own holiday of glamping in the Brecon Beacons today for a truly memorable getaway in the Welsh countryside.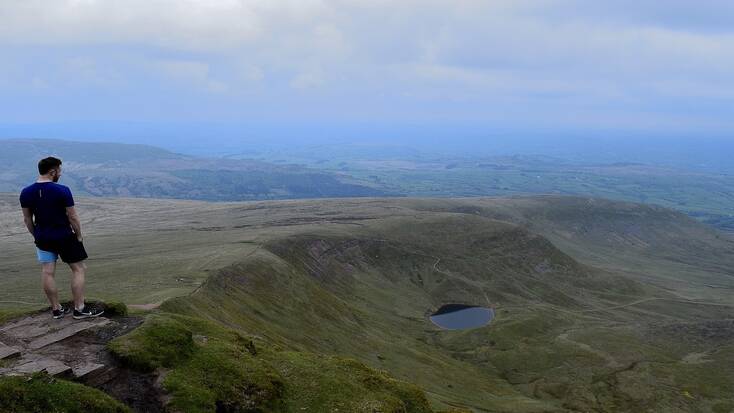 Visit one of the oldest Welsh castles with a trip to Llanberis.
If you enjoy your history, there are a number of incredible Welsh castles to visit. One best places to visit in Wales to see a historic castle is Dolbadarn Castle in Llanberis. Built by the Welsh prince Llywelyn the Great during the early 13th century, the castle is now a ruin that overlooks a stunning lake surrounded by rolling hills. However, there are more things to do in Llanberis than just visiting this historical site. The Llanberis Pass is a fabulous route to walk, giving you a real sense of the Welsh valleys. Llanberis is set at the foot of Mount Snowdon, and on the southern bank of the lake Llyn Padarn, so you'll have some incredible photos of your getaway. While you could spend your holiday glamping in Wales at a Llanberis campsite, a stay in a nearby cabin in Snowdonia will give you the perfect mix of rustic charm and comfort for your stay.