Deep in the rolling hills of the Malaga region of southern Spain you can find the most charming finca with a two story, rustic country home. The home sits high on a hilltop and is surrounded by four romantic mongolian yurts. This quirky country cottage is the new home of Sara and Darren Easey, a couple who recently relocated to Alora, Spain this past November from York, England. In York they ran a successful glamping business for over four years with a customer base of over 5,000. When asked about their decision to pack up their thriving business in York and make the trek to Andalucia, the answer wasn't surprising – to escape the rain.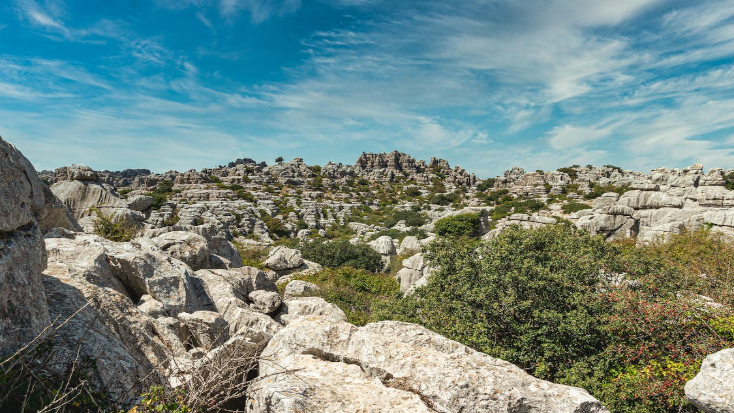 The Glamping Hub team recently made the two-hour commute to this glamping site from our European office in Seville, Spain, for a local television segment, and we were pleasantly surprised. Sara and Darren welcomed us into their home with open arms and big smiles. Sara's sincerity and Darren's laid back demeanor would immediately put any guest at ease. With this site's magnificent views, colorful, fun, Moroccan decor, and several hammock lounge areas scattered throughout the property, you can't help but feel a sense of calm there.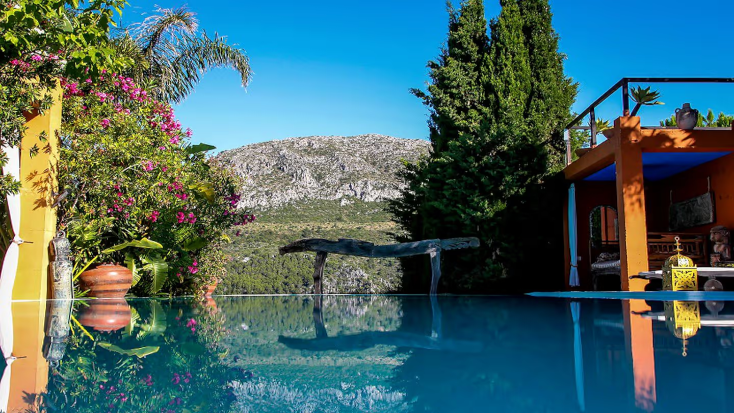 Sara and Darren are truly incredible hosts as they run this four-unit glamping site completely on their own. They manage everything from the strenuous grounds maintenance to all of the property renovations, including their fully equipped outdoor bathroom with standing shower, full vanity and claw foot bathtub. These two are hands on hosts…Darren even dug the ditches and mounted the yurts himself!
As we learned more about the property, what really caught our eye were the wonderful amenities and the attention to detail that Sara and Darren incorporated into their glamping site. Guests of the luxurious yurts can enjoy breakfast in bed, home cooked candlelit dinners, relaxing massages, refreshing dips in the pool, and glasses of wine in the hot tub overlooking the Guadalhorce river at sunset. It is these experiences and details that make a stay at this Spanish glamping site worth remembering.