Recently awarded World Heritage Site status by UNESCO, the Lake District is England's largest National Park and attracts 18 million visitors every year. The picturesque landscape is home to pristine lakes, lush valleys, and craggy mountains. This area of sublime natural beauty is located in the northwest of England in the region of Cumbria, offering glampers an idyllic setting for an unforgettable getaway. Check out the best Lake District cottage rentals! The best holidays 2023 has to offer are waiting for you…
Enjoy the best walks in the Lake District
At 978 meters, England's highest summit, Scafell Pike, is a rewarding hike that offers spectacular views of the Lake District. Scafell Pike has routes of varying levels of difficulty, making it accessible to anyone willing to brave the Cumbrian weather. The Langdale Valley is inspiring all year round and a great day out for budding photographers.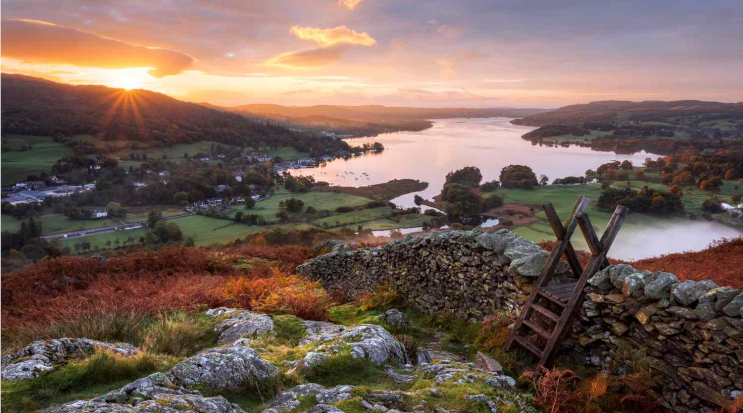 ---
Escape to the English Countryside with Modern Cottage in North Cumbria
This charming Lake District cottage rental is the ideal way to experience North Cumbria. The cottage can be found in the traditional landscapes of Cumbria and boasts a completely modern interior.
Camping in the Lake District is often rustic. However, staying at this holiday rental means you can arrive by helicopter! Yes, that's correct. An actual helicopter. Camping in England doesn't get much comfier than a stay at this gorgeous property. For the best experience of glamping, Cumbria could be the place for you!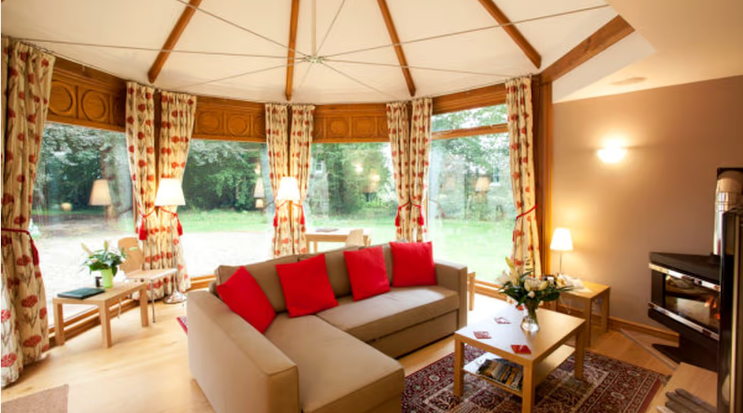 ---
Find out where to eat and drink: the best restaurants in Lake District
A well-earned pint can be enjoyed at the Drunken Duck Inn in Ambleside where the cozy ambiance makes for a great place to soothe any aches and pains after a day in the hills. If you're traveling with your furry friend, pop into the pet-friendly Dog and Gun Pub in Keswick for a steak and ale pie and a pint of the region's finest craft ale while Fido makes friends with the other canine companions.
---
Check out this elegant countryside getaway with a garden in High Ray, Lake District
Sometimes your humble Lake District cottage doesn't quite fit the spacial requirements for you and your party. Why not splash out a little for an estate rental? This is an incredible estate property that can house up to 10 guests and looks out over the famous Lake Windermere. Camping in tents isn't for everybody, and there's no shame in that.
With a glamping getaway unlike any other, enjoy a fully furnished kitchen and frolic out on the private grounds. Why not treat yourself? Holidays in England can be luxurious, too!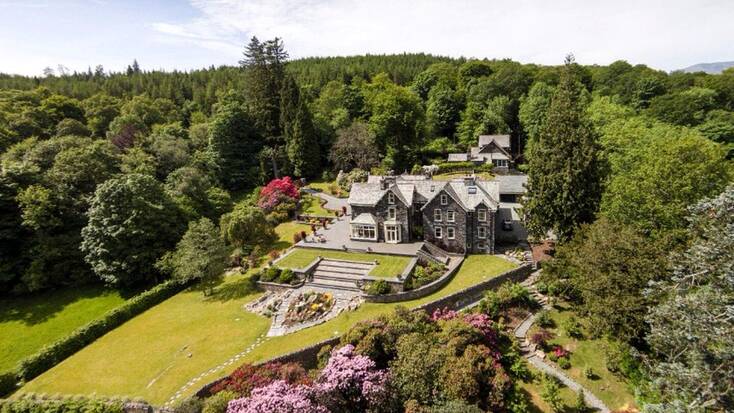 ---
Discover the best places to visit in the Lake District
The serenity of the Lake District is a huge draw for poets, writers, and artists, with an array of galleries, museums, and artisan markets prevalent throughout the region. The enchanting former home of Beatrix Potter, the author of the famous children's story – The Tale of Peter Rabbit – is based in the town of Ambleside. Here visitors can explore the quintessential English cottage for a memorable family experience.
The Pencil Museum gives you the opportunity to sharpen up your local knowledge and get an insight into life in the world's first pencil factory. While Wray Castle in Hawkshead is the impressive former training center of the Merchant Navy radio officers, which can only be reached by boat or bicycle.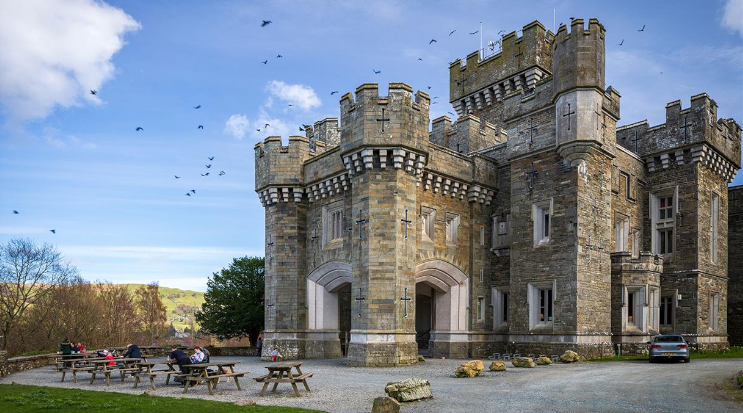 Enjoy this luxury yurt rental with lakeside views
Ever tried a yurt rental? While it may not quite be a cottage it certainly has plenty to offer. Why not enjoy this unique camping accommodation and see why yurt camping has become the latest glamping trend? With futon beds and communal wash blocks available to guests, you won't be missing out on any amenities in this rental property.
The best UK winter breaks can be enjoyed in one of these sturdy tent rentals even with snowfall. They're fully framed and withstanding hard weather, so there's absolutely nothing to fear.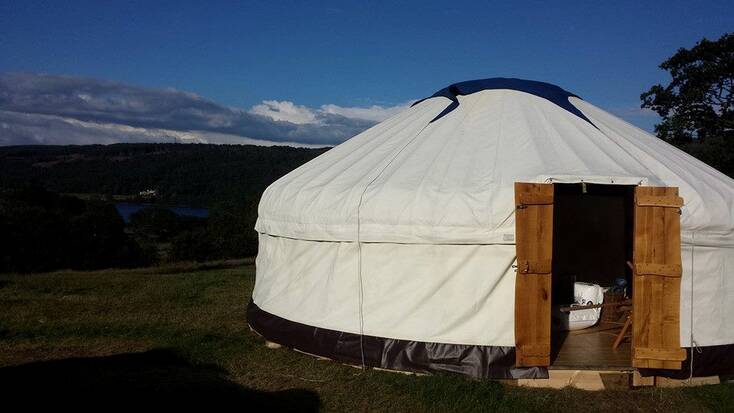 ---
Enjoy the best things to do in the Lake District
It's not all about walking and hiking in the Lake District, Lake Windermere is the place to be for kayaking and sailing while scenic boat tours of Lake Derwentwater offer breathtaking views of the surrounding fells. The forested mountain park of Whinlatter is home to an array of wildlife as well as the Lake District's longest purpose-built biking trails including the Quercus Trail, a modest eight-kilometer route, and the Altura Trail, a route designed for experienced cyclists with a high-level of off-road skills required.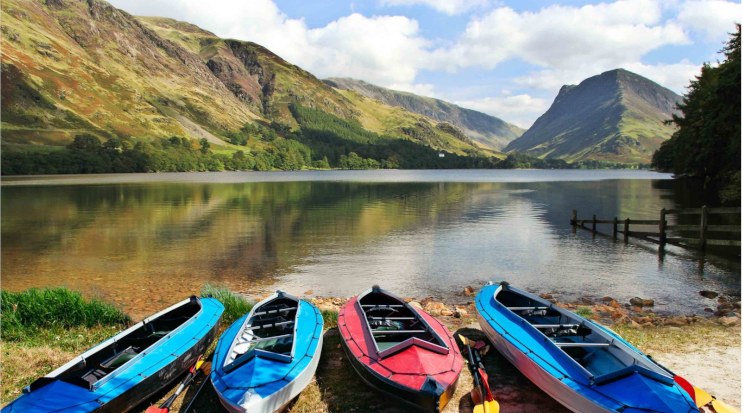 ---
Check out all of our glamping accommodations in Cumbria, which are just as magical as the Lake District itself, and find the perfect adventure for you! Get ready for the Spring Bank Holiday, or plan a trip to one of the UK's lovely seaside towns.