This week, we're bringing you a guest spotlight featuring Madison, a winner of one of last year's Glamping Hub Giveaways! Read below as we interview her about her amazing stay in Spain with her sister:
Choose three adjectives to describe the glamping site you stayed at before your trip and another three words to describe it post- stay. How did your expectations measure up to reality?
When I first saw Beautifully Decorated Yurts in Spanish Countryside of Malaga on Glamping Hub, I wasn't quite sure what to expect. It certainly looked luxurious, but my previous experiences camping made me suspicious as to just how comfortable outdoor living could be. If I had to choose three words to describe my expectations, they would be: attractive, intriguing, and different.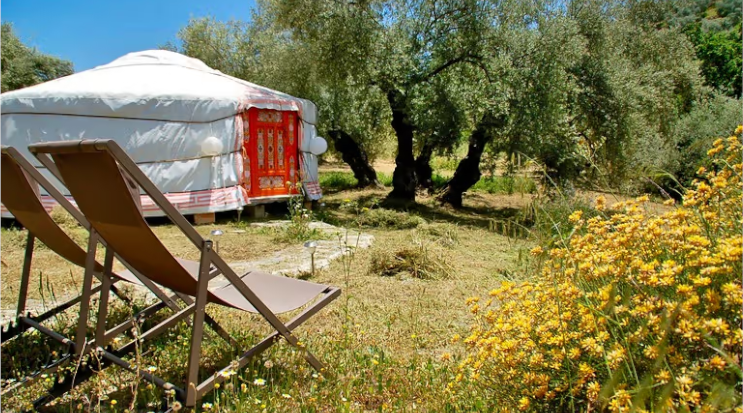 While the glamping site certainly lived up to those characteristics, there was so much more to it than that. The yurt was exceptionally comfortable and everything was impressively well thought out, down to the last detail. Our hosts made us feel so welcome that it felt like a home from home. Post-stay, I would describe the site as cozy, charming, and idyllic.
Who did you go glamping with, and what was your favorite memory that you made together during the stay?
I decided to go glamping with my sister, as we live in different cities and rarely get a chance to re-connect. Although we managed to do a lot of sightseeing during our stay, my favorite memory would have to be the first night, where we sat outside the yurt chatting and soaking in the scenery. We enjoyed a bottle of white wine together and sampled some locally produced meats and cheeses, all whilst watching the sun set over the rolling Spanish countryside.
What was the best part about the accommodation? How does it compare to past places you've stayed?
What I loved most about staying in a yurt, particularly compared with staying in a conventional hotel, was the fact that it was embedded in nature. It was a unique experience, where I felt totally catered for while still experiencing the kind of tranquility that is only truly possible in a rural setting. The shower room was a special favorite, as walking along the cobbled path from the yurt to the shower in my bathrobe and then gazing out of the window into the Spanish hills felt rather magical. Washing my hair will never feel so special again!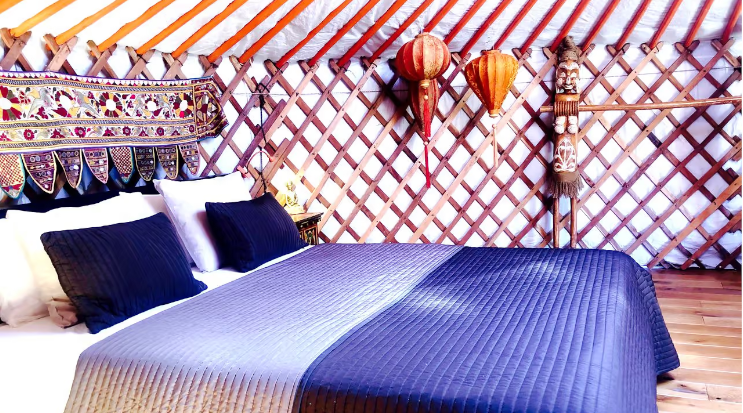 Describe to us the area around the glamping site. What do you think the perfect time of year to stay here would be, and why?
These yurts are located about 20 minutes' drive away from a town called Villanueva de Algaidas in a remote part of Andalucía, Spain. The glamping site itself is in an olive grove on a distinctly desert terrain, nestled deep within the mountains. Our hosts told us that the summers were particularly dry and hot, so I imagine the perfect time to stay would be during late summer and early autumn.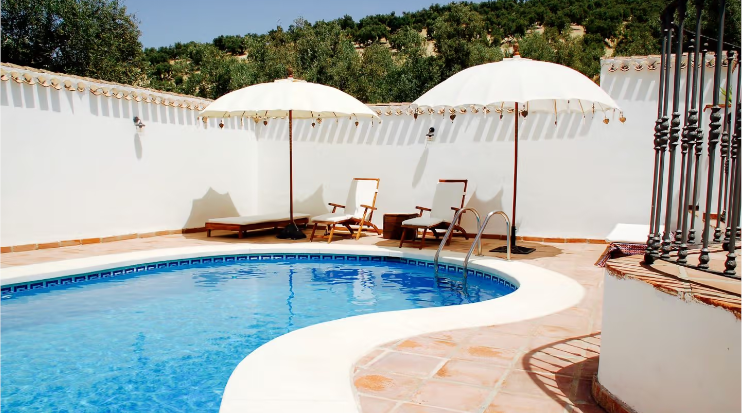 We went during mid-October and the weather was beautifully sunny, with cloudless blue skies and daytime temperatures regularly reaching over 20 °C. At night, the temperature dropped to the point where it wasn't unbearably hot but was just warm enough to be comfortable.
Tell us one thing about your first glamping experience that surprised you and why.
I was genuinely surprised by how plush the experience was, particularly considering how isolated we were. It was the perfect marriage of what felt like a 5-star hotel and a peaceful camping site. The cuisine served at the Beautifully Decorated Yurts in Spanish Countryside of Malaga still makes my mouth water just thinking about it, and the yurt itself was unexpectedly comfy. The crystal clear pool was definitely the icing on the cake!
If you could have invited a famous celebrity (dead or alive) over to your glamping site, who would it be, and what would you have done together?
During our stay at the glamping site, I was reading All the Pretty Horses by Cormac McCarthy and it struck me how similar the Spanish countryside seemed to the way he described Texas. Our hosts told us that there was a ranch nearby and visitors could book a tour on horseback through the mountains. I have to believe that horse-riding through the Spanish mountains with McCarthy would have been an unforgettable experience, if only to re-ignite his memory of a bygone age and give me an invaluable insight into the lifestyle he so elegantly described.
What is your ideal food item and beverage for a glamping trip, and why? If you have a special secret or recipe, please share with us—if you're willing, of course!
It may sound desperately impractical, but I would personally choose Ibérico ham and a lovely glass of white wine. The lightness of the wine perfectly complements the fattiness of the ham. At the glamping site, rather than using ice cubes, they froze grapes to put in your wine. It was a charming touch that made the experience just that little bit pleasanter.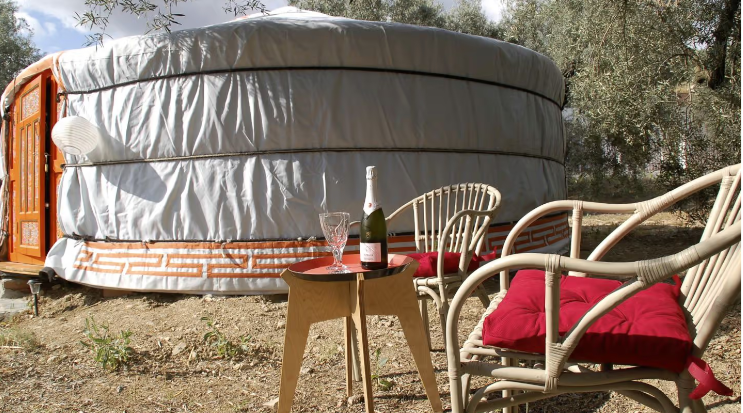 Do you prefer a more active or more relaxing getaway? Which did you opt for at the glamping site, and what was the best related activity in the area?
We opted for a mix, enjoying a few relaxing days while dedicating a couple of days to more active pursuits. Our favorite activity was our hike around the Iznajar Reservoir. The lake itself was a deep turquoise and was surrounded by a sandy shore. It was completely deserted, so we had the makeshift beach all to ourselves for the day. We walked part of the way around the shore, swam in the lake, and bathed in the baking sun before devouring a sumptuous seafood lunch in a nearby restaurant.
Fill in the end of the sentence: "This glamping site would be the perfect place for ____________________," and tell us why!
This Spanish yurt property is made up of two rooms, two yurts, and one small apartment. The two rooms sleep two people, while the yurts and the apartment can easily accommodate four.
Personally I felt that the glamping site made the perfect escape for couples or friends looking to relax while still craving a unique experience. It was especially ideal for nature lovers, as the site is located near to a number of mountains, lakes, and national parks.
Would you recommend glamping to family and friends? Do you see yourself going glamping again? Let us know why!
Glamping definitely surpassed my expectations and I couldn't help but rave about my experience to my family and friends once I'd returned. I love being out in the countryside, and glamping was the ultimate way to indulge my passion for nature while still enjoying a relaxing getaway.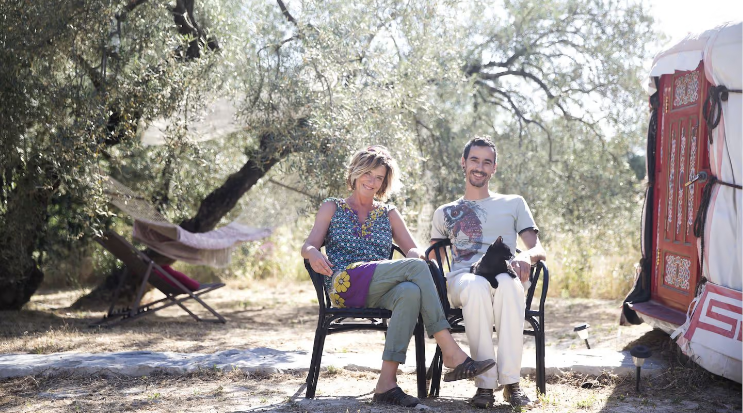 I'm already considering a second glamping trip next year, and would strongly recommend this property to anyone heading to Spain for their next holiday.
Stay tuned for more Guest Spotlight features, and to book the yurt where Madison stayed, click here!