Editor's note: Each month, we like to introduce one of our wonderful Glamping Hub hosts and ask what inspired them to create a glamping site. This month, we're showcasing Glamping Hub's Host of the Month for February 2023, Michelle and Tila in Lanzarote, Spain. Michelle and Tila's eco-village began as a dream to live off-grid. As their dream grew, so did their eco-village and today their luxury yurt rentals on the island of Lanzarote are a glamper's paradise!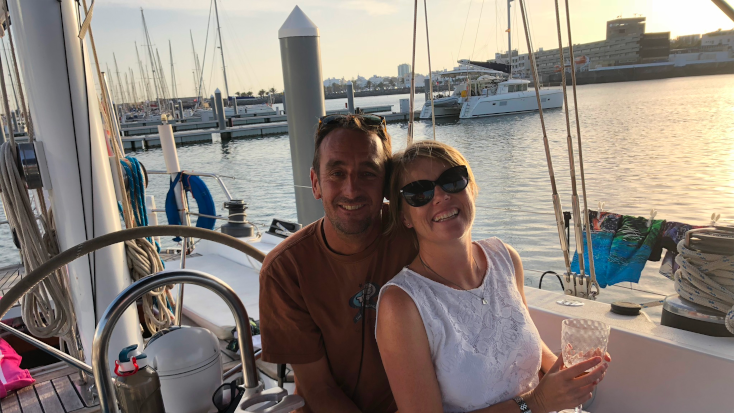 Tell us a bit about yourself…
My husband and I created an eco-village on the island of Lanzarote, Canary Islands. And we are about to celebrate the 15-year anniversary of our eco-glamping village! Our original creation was our family home as we had 4 young children and wanted to live off the grid. This then grew as we restored the family building and added luxurious yurt accommodations.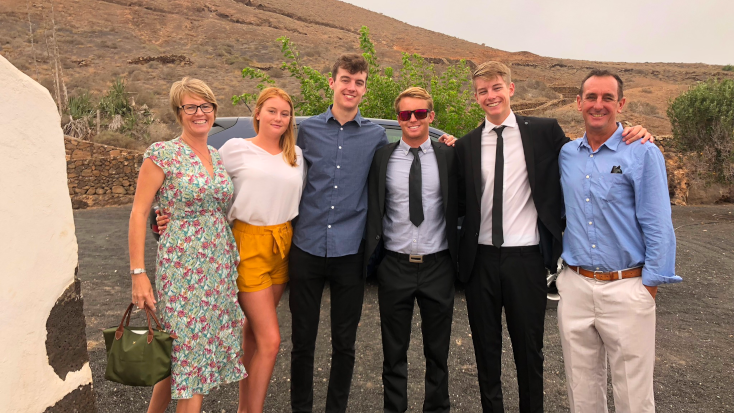 What attracted you to owning a glamping property?
The change to be off the grid and extend this experience to others. We love the yurts and offer these in different sizes and styles so that we have something for everyone. Each one is unique and has been exquisitely finished.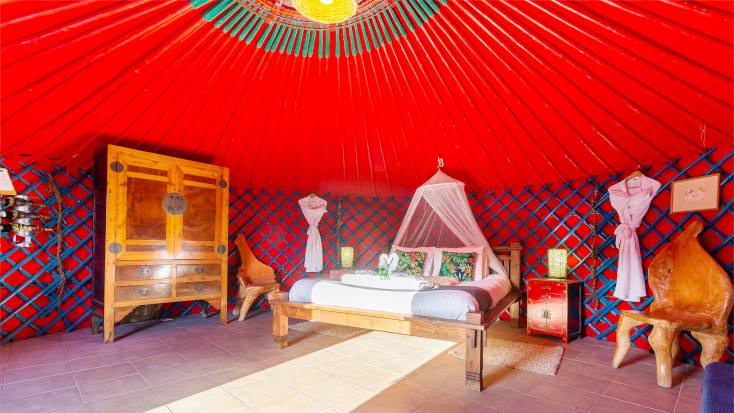 Every glamping site has a special story, could you tell us about yours?
Having lived on Lanzarote for 30 years we love the north and unspoiled part of the island. Our eco-village is just 300mt to the beach and local fish restaurant. We are also just 1km from the quaint fishing village of Arrieta.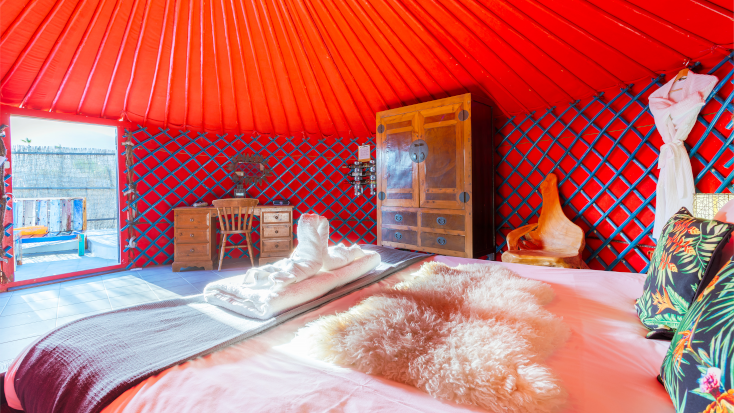 What are some of the challenges you face and what have you learned since opening?
Our main challenges have been to keep a good balance between sustainability, luxury, and what we can purchase on a limited island. Patience is key when living on an island!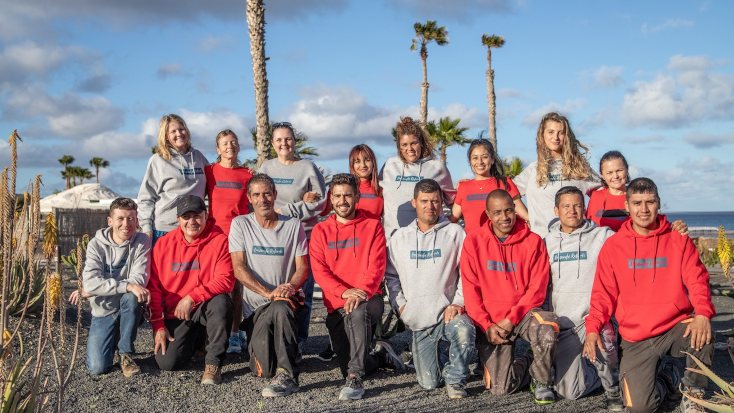 How was your first time hosting?
Amazing our first guests just loved it! At the time we only had 1 accommodation but the positive feedback gave us the confidence to grow!
Can you tell us about your most memorable guest experience to date?
We have had some famous guests but the most memorable are those who come back year after year.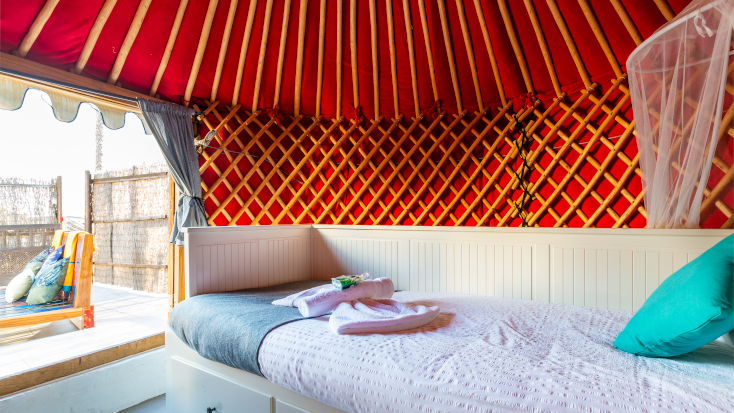 If you could have anybody stay at your accommodation, who would it be and why?
Oh, great question! I would choose Elon Musk… He would love our creation. We offer our guests hybrid and electric cars… it would be amazing to offer a Tesla!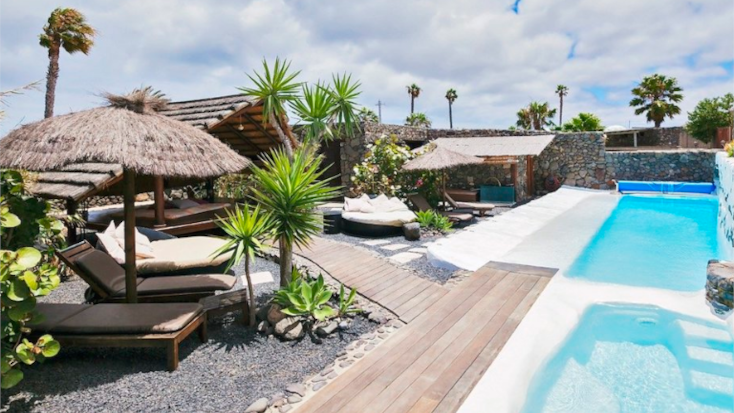 Where is your ideal holiday destination? Other than your glamping property of course!
A ski holiday. As we have year-round sunshine on Lanzarote and it's awesome! To have some cold weather would make a great holiday for us!
What do you love the most about running a glamping site?
Seeing people arrive, relax and enjoy themselves. We have a hen house and kids just adore finding their eggs for breakfast! Seeing the smiles on our guest's faces is just so fantastic…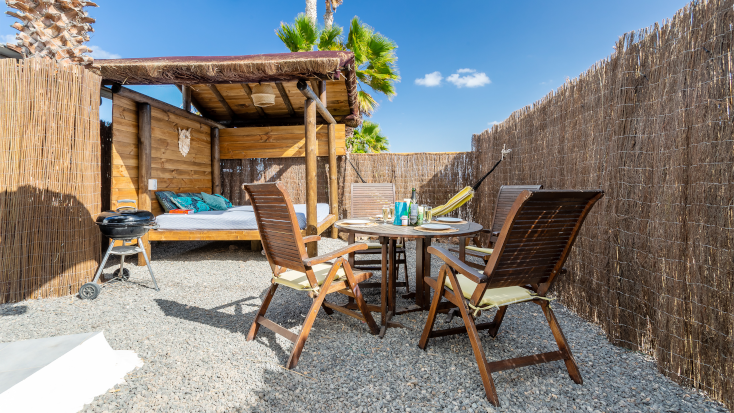 What advice would you give anyone looking to start or improve their glamping business?
Be creative, be realistic, be clear with communication, and enjoy every moment!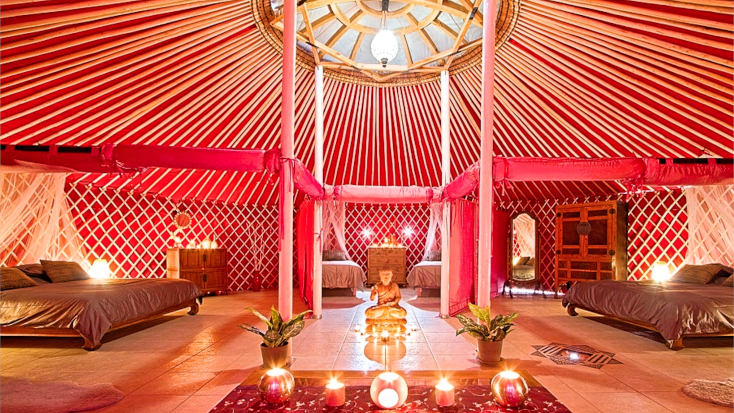 Our community of hosts means everything to us here at Glamping Hub, which is why we love to share their stories in our Host of the Month feature. If you would love to escape to a Spanish island for a romantic getaway; don't miss this luxury yurt for two. Nothing beats an eco-friendly beach getaway that the whole family can enjoy, like this island escape!
Have you stayed with one of our incredible hosts recently and would like to nominate them for Glamping Hub's Host of the Month? Send us a message via Facebook or Instagram explaining who you've chosen and why!