Editor's Note: We'd like to introduce you to one of our incredible Glamping Hub staff members and her experience at a family-friendly getaway in the south of Spain! Emily, one of our Customer Support Specialists, stayed at one of these eco-friendly yurt rentals in Tarifa, Cádiz, Spain.
Choose three adjectives to describe the glamping site you stayed at before your trip and another three words to describe it post-stay. Did it measure up to your expectation of a family-friendly getaway?
Before our stay, I imagined the place to be secluded, primitive, and quiet. After my stay, I would describe this place as special, equipped, homey, and the perfect family-friendly getaway. The place was still so secluded and quiet, so two out of three of my previous thoughts are not bad!
What was the best part about the accommodation?
This experience was like no other experience I've ever had. The yurts were beautiful! The beds were comfy, the place was spotless and the decor was earthy and romantic. Solar-powered fairy lights were scattered among the trees and bushes, guiding you to your yurt along the footpaths—the perfect detail to shed further light in the yurt as the sun went down, too. The yurt was surrounded by trees, and as Cadiz is a windy place, we could hear the bustling of the leaves and the wind circling the yurt as we drifted off to sleep. It was the best eight hours of sleep I've ever had!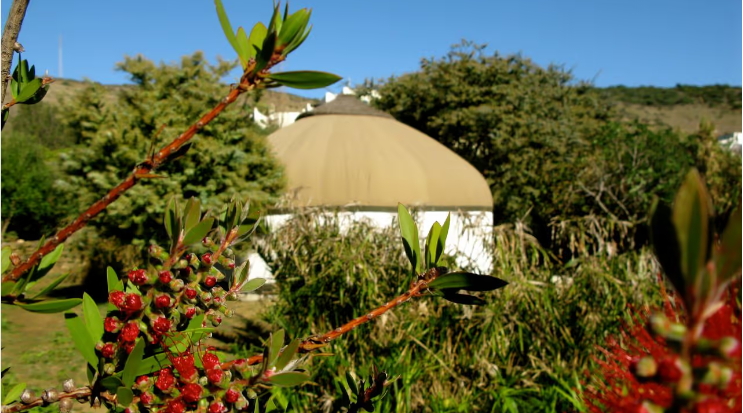 Describe to us the area around the glamping site. What do you think is the perfect time of year for a family-friendly getaway, and why?
The yurts are found down a gravel road a short drive from the center of town in Tarifa. It's far enough to feel disconnected but close enough to go into the city if you wish. The acres of green land surrounding the place is home to horses, sheep, cows, and more—plus the views are breathtaking.
Summer is a great time of year, because the beach is only a short, eight-minute drive away, so you get the best of the mountains and beach. I do think this place would be equally as comfortable in other seasons, too, with perhaps a couple more blankets for bedtime in the winter.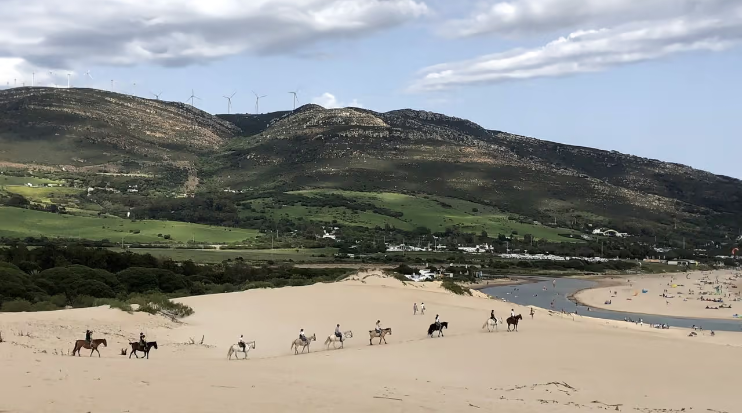 Tell us one thing about your first glamping experience that surprised you and why.
I always thought glamping meant that you may be restricted in certain ways but that the beauty of nature would make up for those little restrictions or amenities one is used to when staying in a hotel. I was very mistaken!
Here, you have hot showers, proper toilets, and a fully-equipped kitchen with a fridge, an oven, and a stove! There was a beautiful seating area with a modern barbecue, so I enjoyed fine wine and delicious home-cooked food throughout my stay. I did not feel deprived of anything—in fact, the exact opposite—it was a home away from home.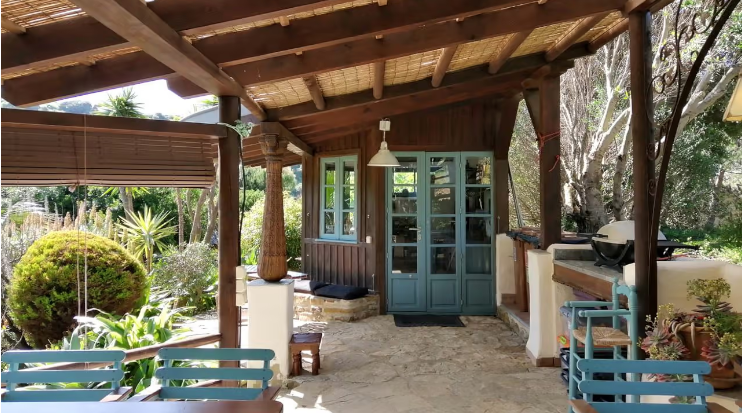 What is your ideal food item and beverage for a family-friendly getaway, and why? If you have a special secret or recipe, please share it with us—if you're willing, of course!
The hosts provided us with an organic food hamper, which was a special treat for our group. We enjoyed tomatoes, avocados, fresh eggs, bread, chutneys, and marmalades that were all made by the host using products from their organic farm. They also gave us a bottle of their ecological wine…wow, delicious! Needless to say, the hamper lasted all of one breakfast for our group.
Do you prefer a more active or more relaxing getaway? Which did you opt for at the glamping site, and what was the best-related activity in the area?
We chose this yurt because we were looking for a family-friendly getaway. As this was a family trip, it was important that we could mix activities with downtime, and this place was perfect for that. There is a playground by the yurts, which is very charming: an old wooden boat converted into a climbing frame, in addition to a trampoline and two huge boxes of Lego. It was all perfect for keeping my two-year-old very occupied. That was my relaxation time and his activity time, which I spent chilling by the picnic tables outside of the yurt.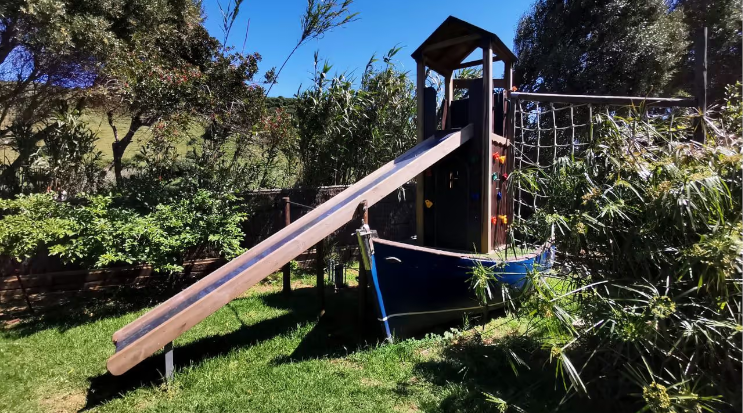 As I previously mentioned, we were extremely close to the beach in Cadiz and close to the mountains, which allowed us to go walking to digest all the food we consumed throughout the day. Both the kids and adults enjoyed animal watching and getting to know the on-site donkey, Pedro—not to mention Bimba and Bob, the two friendly dogs that roamed around the gardens. Off-site, there are many water sports to do, such as surfing, or you can go hiking in the mountains, too.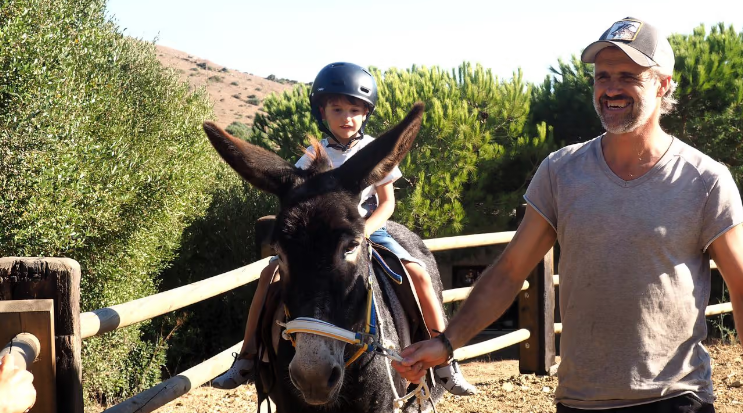 Fill in the end of the sentence: "This glamping site would be the perfect place for ___________________," and tell us why!
Everyone! Families because it's the perfect family-friendly getaway, couples because it's romantic, and groups of friends because it's close enough to whatever you want to do, whether it be city based or outdoorsy in nature. This spot in Cadiz is ideal to spend quality time with whoever you want to—or even alone!
Would you recommend glamping to family and friends? Do you see yourself going glamping again? Let us know why!
Yes and yes. I will definitely go glamping again. These experiences are like no other and so easy with kids especially when you choose a family-friendly getaway. They make standard hotel stays seem boring and unadventurous, so for me, there is no going back!
---
To stay at this incredible yurt, click here, and for more options in Cadiz, Spain, keep exploring on Glamping Hub!
All photos were taken by Emily.