The Midwestern region of the U.S. is a hugely diverse geographic area, comprised of 12 states. The region is referred to as "America's Heartland," due to the historical importance of its manufacturing and agricultural sectors, as well as the variety of large cities and small towns that broadly represent wider American culture. It is also home to some incredible natural landscapes, including the massive Great Lakes, the expansive Northwood forests, and more remote areas, such as the Badlands of South Dakota. This means that glampers have a lot of choice when planning their trip to the Midwest!
Chicago, Illinois
By far the biggest city in the Midwest, Chicago is the region's cultural capital. Famed for its deep-dish pizza, iconic skyline incorporating the Willis Tower, and being the hometown of Kanye West, Chicago is also an increasingly important site of art and culture. It hosts the Art EXPO Chicago every year, as well as the Lollapalooza music festival, and has Millenium Park, with its world-famous Cloud Gate sculpture. Not far outside the city limits is Lake Michigan and Illinois Wine Country.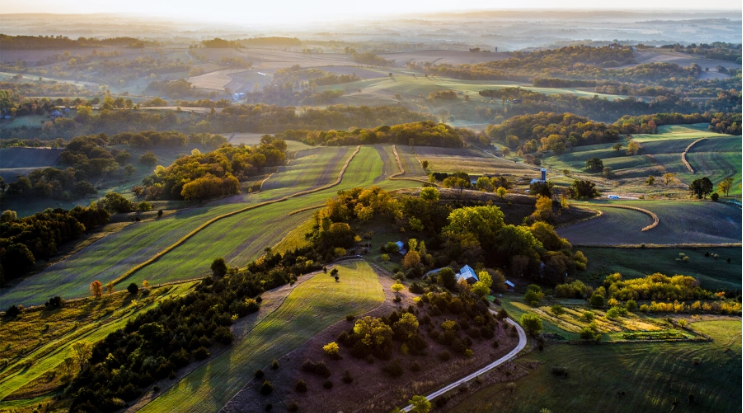 Table Rock Lake, Missouri
Known across the nation for its excellent bass fishing, this idyllic clear water lake with stunning vistas is also a picturesque setting for swimming, boating, and watersports. It's widely heralded as one of the best locations in the Continental United States for scuba diving.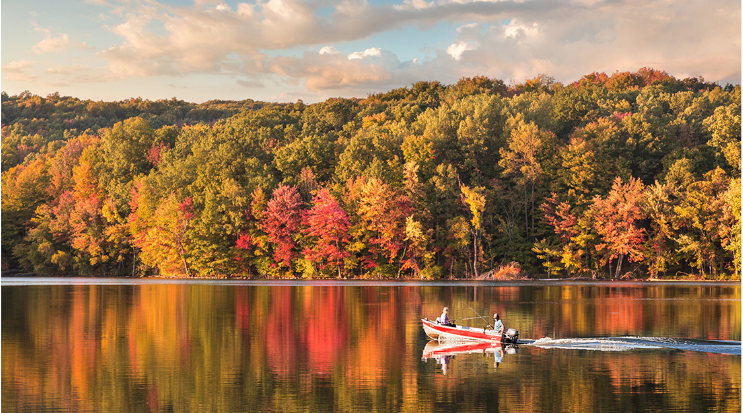 Paul Bunyan State Trail, Minnesota
The Paul Bunyan State Trail in central Minnesota is truly a four-season activity, comprised of over 100 miles of trails to cycle, hike, rollerblade, and snowmobile. It's perfect for families, as the trail is mostly level, but it also has some more challenging slopes. It offers an excellent whistle-stop tour of some of the state's best scenery, including the Brainerd Lakes, Crow Wing State Park, and Lake Bemidji State Park.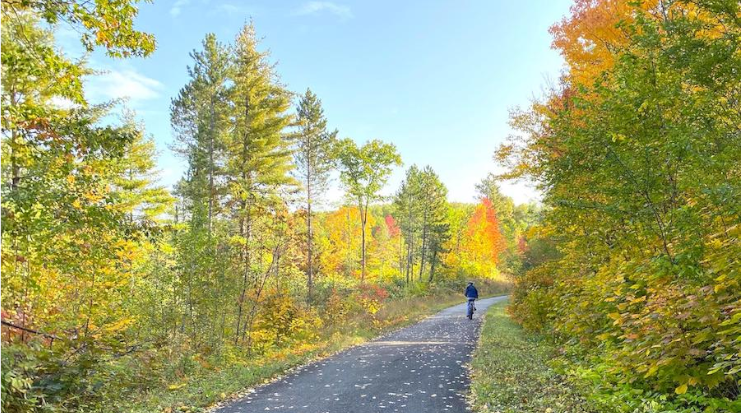 Mount Rushmore, South Dakota
Completed in 1941, Mount Rushmore towers above the Black Hills of Keystone, South Dakota. It depicts four of the most significant Presidents in American history: George Washington, Thomas Jefferson, Theodore Roosevelt, and Abraham Lincoln. With rock faces 18 meters high, this monument has become an iconic symbol of the United States and is a major tourist attraction, with over two million visitors annually.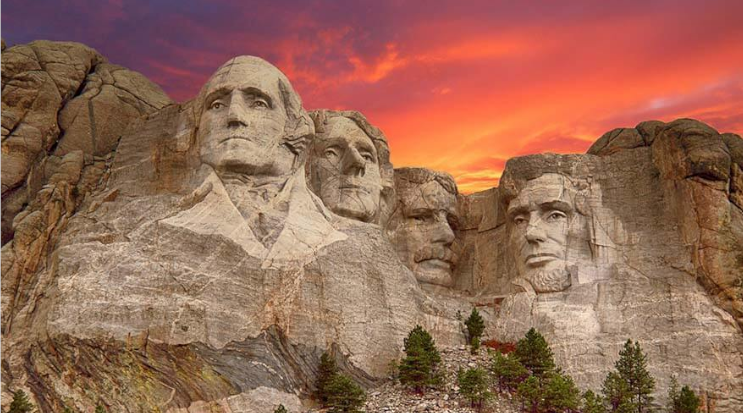 The Black Hills National Forest and the Badlands National Park, South Dakota
The Black Hills National Forest spreads from southwestern South Dakota into northwestern Wyoming and is comprised of over 1.25 million acres of ponderosa pine forest. Black Elk Peak, the highest mountain in the range, at over 2,000 meters high.
The Badlands National Park comprises 244,000 acres of sharply eroded rocks amongst the largest protected mixed grass prairie in the United States. It is a truly desolate area, where you can travel for miles without a hint of civilisation.