If you're looking for something bold, unique, and exciting to give to a special man in your life this Christmas 2021, then look no further than this holiday gift guide for men. Glamping Hub has an inventory of cabins, cabooses, and secluded rentals to choose from alone, so you will have no problem finding an unusual camping experience to send your dad, brother, or husband on that they will be positively thrilled by as well as more luxury gifts for men!
Keep reading for the best ideas for
luxury gifts for men
Glamping Hub gift cards are the ultimate place to start for gift ideas! Men, 2021 could be your time to travel! A gift card allows them to go for luxury camping wherever they choose. They may want to go on a rafting excursion, have a boy's weekend, or simply enjoy the secluded peace of nature for their glamping getaway, and this is the only gift that will give them the freedom to do so whenever they want. The options are endless, so make sure that your loved ones get to go wherever their hearts desire!
Read on for more luxury gifts for men, holiday gift ideas for men, and some travel accessories that might help your husband, brother or boyfriend make the most of his next trip of luxury camping and outdoor getaways in 2021!
Holiday gift guide for men 2021: discover California from hot tub rentals in Big Bear, CA
Ideally located in Big Bear Lake campgrounds, California, these mid-century cabins are entirely secluded and evoke a unique charm that guests will fall in love with.
There are opportunities for guys to enjoy the best skiing in California, snowboarding, and hiking nearby, and a seven-person hot tub and a barbecue grill are provided outside of this luxury cabin. Filled with modern amenities, it is the perfect venue to relax after a fun-filled day in the outdoors.
Best travel accessories for men 2021: enjoy the next getaways with the best portable speakers on the market
If you want to go ahead and book your own Big Bear cabins for rent in California or go glamping in Canada, you will need some of the best travel accessories for men.
That's why we believe you need to get him the best portable speakers on the market this year. Music is the key to happiness for many of us but listening to our favorite artists with earphones all of the time can often put many of us off.
Instead, treat him to a JBL Xtreme 2 Waterproof Portable Bluetooth Speaker that he can take with him wherever he goes on his next outdoor adventures!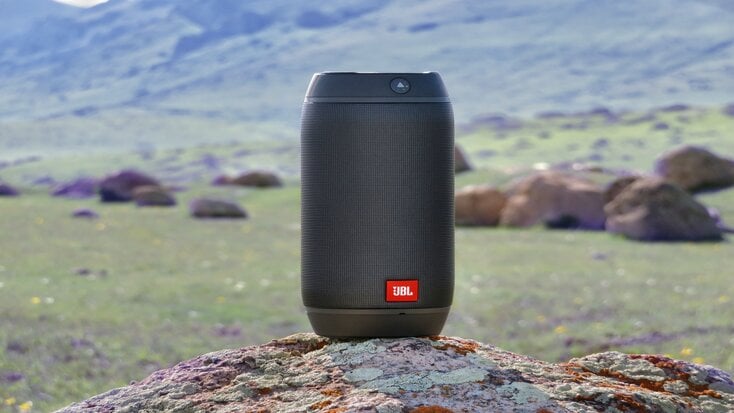 Unique gifts for men in 2021: find the best outdoor things to do in Glen Rose, Texas from his own TX retreats
Guys will be living their childhood dreams in renovated Santa Fe railroad cars in Glen Rose, Texas campgrounds.
This authentic caboose features views of meadows and thick woods, and the neighbors consist of diverse wildlife including dragonflies, cuckoos, and flycatchers. Inside, there is a full kitchen and a full bathroom, and up to six people can be accommodated – perfect for group getaways in the U.S.
Paperwhite e-readers are some of the cool gifts for guys you can't ignore this Christmas 2021!
When he's packed and ready to go on his next adventures in 2021, he might need to have some useful accessories by his side. That's why we believe that paperwhite e-readers should be at the top of your list if you're looking for cool gifts to give him this Christmas 2021.
The next time he goes on vacation, why not make sure he has something to keep him occupied with his own paperwhite e-reader, for example.
With all his favorite books uploaded on the reader, he'll never miss an opportunity to stay intrigued and up to date with his favorite books, stories, and tales.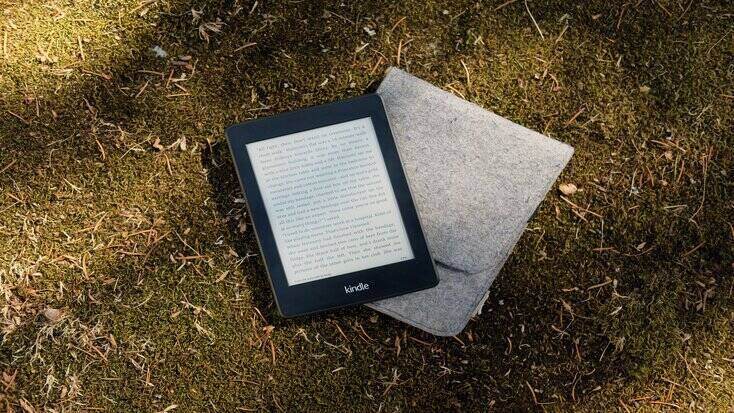 Treat him to his own getaways near New York City and let him enjoy some much-need downtime and peace and quiet in 2021
Decorated with antiques and original artwork, this western-style cabin in Upstate New York has no lack of character. It is settled on a 27-acre farm with horses, chickens, rabbits, and dogs, and it has a front porch and private garden for soaking in the surrounding scenery.
One of the most unique features of this cabin is the poured-concrete bathtub that has a wagon-wheel shower head and a barrel shape. Why not treat him to the opportunity to enjoy his new Bluetooth speaker or paperwhite e-reader right here!
Gifts for men that have everything in 2021: let him discover camping in luxury Airstreams in the heart of Venice, California
Anyone who has visited Venice, California, knows that it is stylish, quirky, and the epitome of Southern California coolness. This luxury Airstream allows guests to fit right in when they visit Venice Beach and it is one of the best gifts for men that have everything in 2021.
It is conveniently located near some of the city's most popular attractions, and it offers guys privacy and comfort during their glamping getaway.
Our creative travel gift ideas for boyfriends, and holiday gift ideas for outdoorsy types will give you even more inspiration for your holiday shopping this year. Make it easy for yourself and stock up on some Glamping Hub gift cards to make sure that you're prepared for this busy season!