The winds of winter are finally departing. A number of vaccines to combat COVID-19 are being distributed across the globe, and there is finally a light at the end of the tunnel that is the pandemic. Cue Spring Break, 2021. After the year that was 2020, it's only to be expected that we all want to be able to head out on some incredible vacations again. However, while we all wait for the world to return to normality, secluded destinations are still a preferred option for many of us. With a number of amazing, secluded places to go for spring break, 2021, you can look forward to taking some time away from the day-to-day for family vacations or a trip with friends. We've put together a list of some of the best spring break destinations so you can escape the hustle and bustle of the city for a weekend getaway in the great outdoors. So keep reading, and check out these great spring break ideas. From the best tropical vacations to exploring amazing national parks, there are some amazing things to do on spring break, 2021.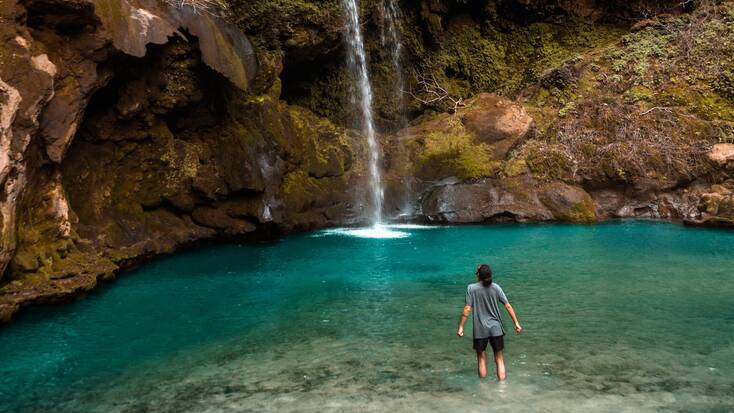 Visit Kauai, Hawaii, one of the best spring break destinations for tropical vacations
If asks you where you think the best tropical vacations are, Hawaii is sure to be high up on your list of suggestions. Stunning beaches, tropical forests, hiking trails, and of course, some great weather all help to make Kauai, Hawaii, one of the top tropical destinations for even the most discerning traveler. If you're wondering where to stay in Kaui, Hawaii, hotels, and resorts may seem like the obvious place to start your search. However, with beach cabin rentals, luxury camping rentals, and even stunning villas, cool places to stay in Kauai are in abundance, so why not make this a spring break to outdo all the spring breaks of yesteryear with a stay in unique accommodation? Kauai, Hawaii, will soon be at the top of your list of the best spring break destinations, and don't be surprised to find yourself booking for spring break 2022 before you're even home!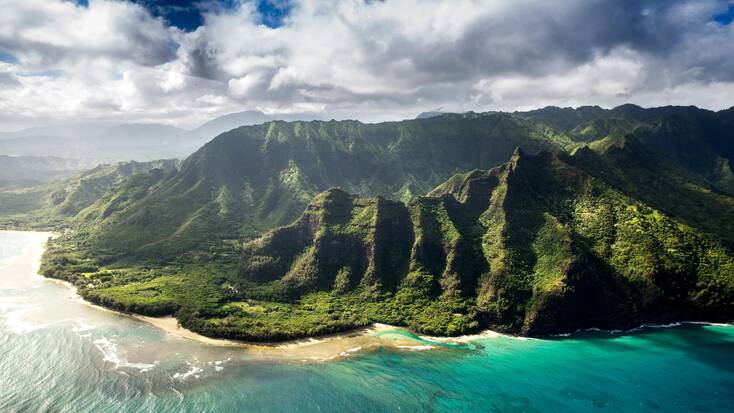 Visit Lake Tahoe, one of the best spring break destinations for families
Spring break ideas don't just have to be for college students blowing off steam. There are a number of great spring break destinations for families to enjoy, and where better to take your folks than California? Lake Tahoe, CA, is one of the best spring break destinations for a number of reasons. The lake is surrounded by stunning woodland and mountains just waiting to be explored with a hike or biking trip, and it's obviously perfect to enjoy some watersports. When you escape to Lake Tahoe, luxury vacation rentals await. Imagine a stay in a luxury log cabin on the lake. Mornings can be spent with a cup of coffee while taking in those stunning views, and at the end of a long day of outdoor activities, enjoy a cool drink as the sun sets over Lake Tahoe. California is truly one of the most diverse places to go for spring break, 2021!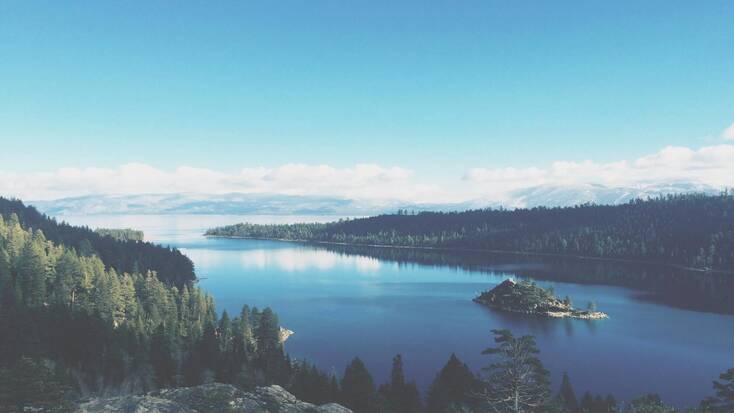 Visit Zion National Park for spring break 2021
Spring break 2021 will be truly unforgettable with a trip to Zion National Park, Utah. Home to some of the most incredible sights, Zion Park, Utah, is sure to leave you mesmerized. Canyons to explore, waterfalls, and some incredible hikes to discover both will leave you with no doubt in your mind as to why this unique spot is on our list of best spring break destinations, especially when it comes to glamping. Zion National Park boasts a plethora of incredible places to stay. When you start planning your trip to Zion, luxury camping is the name of the game. With rentals overlooking great swathes of uninterrupted views and easy access to stunning hiking trails, this the perfect option for a secluded getaway in 2021.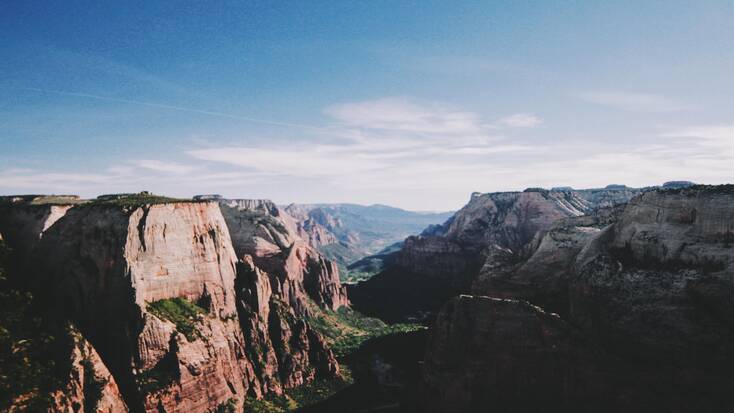 Stay in the best campgrounds near Charleston, South Carolina
There are already plenty of things to do in Charleston, South Carolina. This historic city boasts the Magnolia Plantation and Gardens, the Joe Riley Waterfront Park, and the historic Charleston city market. With the Morris Island lighthouse in the Charleston harbor, you can enjoy a cultural experience in this coastal city. However, if you're still itching to get out of the city, there are some great campgrounds near Charleston, SC, as well as some wonderful options for some luxury camping. Near Charleston, South Carolina, glamping getaways will get you out of the city and into some truly stunning countryside.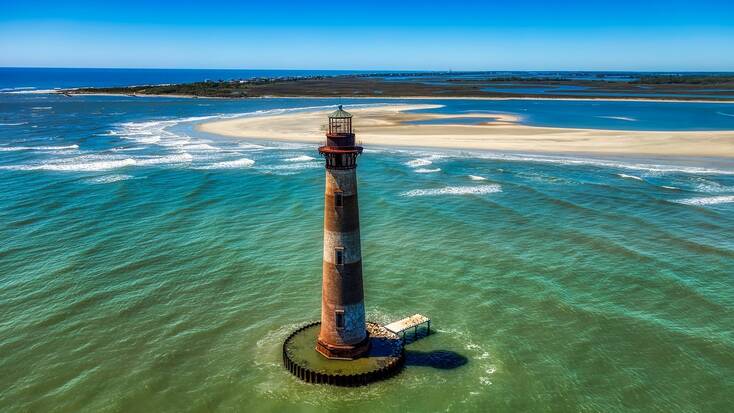 Explore Sedona hiking trails and the stunning Cathedral Rock with a trip to Arizona
If you've ever wanted to head somewhere totally secluded for a getaway of glamping, Arizona boasts some of the best spring break destinations to really escape the hustle and bustle of the city. Sedona, nestled in the Grand Canyon National Park is a wonderful location to lose yourself in the great outdoors. Things to do in Sedona, Arizona, include exploring some incredible hiking trails, especially the Cathedral Rock trail. Sedona hiking trails will lead to some unbelievable viewpoints, perfect for any budding photographer, and with unique rock formations throughout the area, this stunning part of the world will leave wanting to return at the soonest possible opportunity.