Read on for the ultimate holiday gift guide for women!
Diamonds are a girl's best friend, but sometimes it's better to think outside the jewelry box when it comes to finding a unique Christmas present for the woman in your life. For the 2022 holidays, we've compiled this holiday gift guide to make it easier for you to go shopping for your mom, sister, or girlfriend this year.
If you purchase them a Glamping Hub gift card, you will be giving them the opportunity to have a truly unique experience that they will always remember.
Keep reading for the ultimate women's gift guide, 2022
We love the holiday season, so consider sending the women you know on a winter weekend getaway as a special treat. They could also save the gift card you give them to go somewhere exciting during the new year. Here are some fantastic glamping destinations that they are bound to fall in love with and the best women's gift guide, 2022.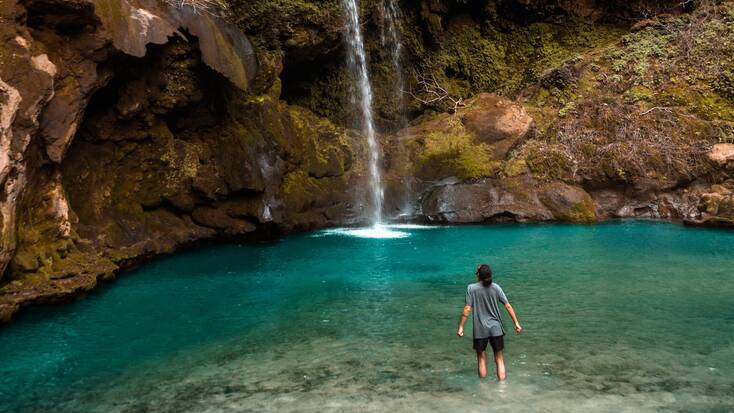 Charming and unique gift ideas for women: lighthouse suites near San Francisco, California are sure to impress her in 2022
Combining elegance, serenity, and charm, these charming and unique gift ideas for women come in the shape of lighthouse suites near San Francisco and are unlike any other luxury accommodation she's likely ever stayed in.
They overlook the Pacific Ocean, and there are cozy common rooms on site with wood-burning stoves for added comfort. The secluded cove beach, the bluff-top vista point, and the native plant garden are sure to be highlights of the trip.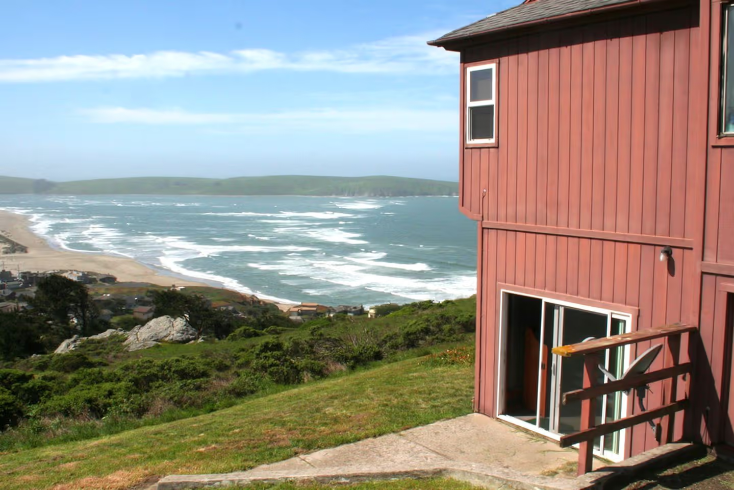 Thoughtful gifts for her this Christmas 2022: Treat her to a unique tiny home getaway
This firefighter-themed tiny house in Eatonton, Georgia invites guests to enjoy a fantastic romantic getaway for two.
Near Lake Oconee, there are 116 acres of woodland to explore. Bordered by streams, forests, and trails to enjoy days of hiking and wildlife watching.  Perfect for a weekend getaway from Atlanta!
The fresh air is undeniably rejuvenating, and guests will have the comfort of modern amenities at their fingertips for a glamping experience with a difference.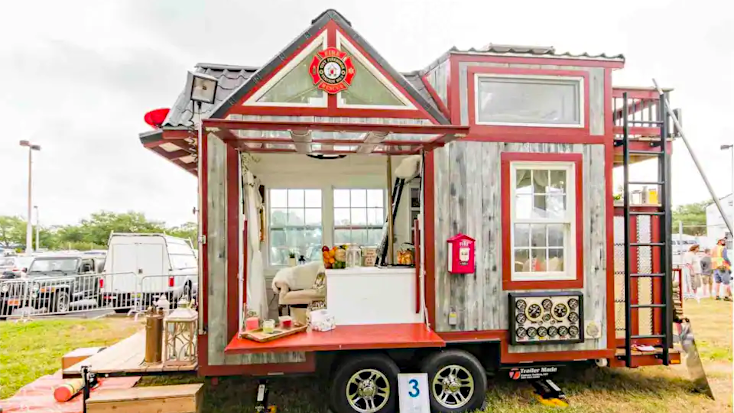 Holiday gift guide for women: comfortable cabins in San Isabel National Forest for girls who want a quiet getaway in 2022
These classic log cabins in San Isabel National Forest, Colorado, allow guests to retreat into nature and soak up the state's beautiful scenery. This is a great location for a group getaway with your girlfiends, since there are cabins that can accommodate up to eight people, and each unique cabin has a kitchen, a living and dining room. Nearby Mount Elbert makes a great challenge for those looking to get their heart rate up in the outdoors.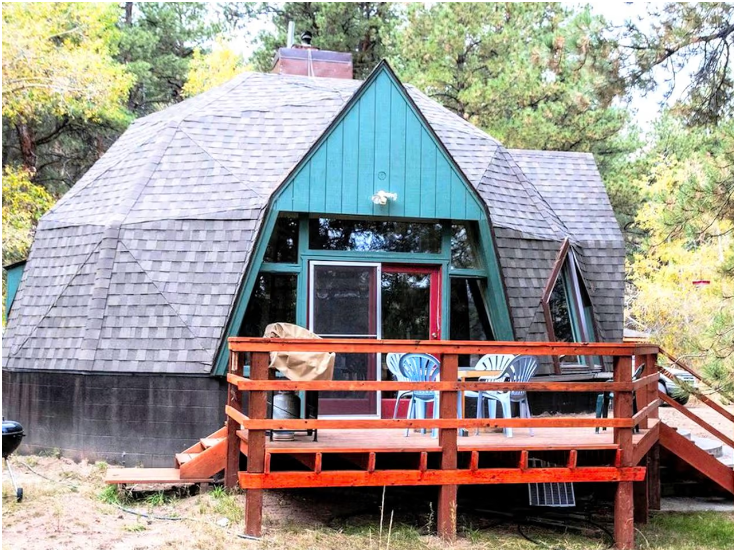 Alternatively, with dome-shaped ceilings and circular designs, these unique cabins in Virginia are a great option for those looking for an unusual camping experience as gift ideas for women this year.
The cabins are perched on a beautiful stocked pond, featuring a wall of windows and a large deck each. Enjoy a cookout with stunning views of Old Rag Mountain and the Rose River Valley at this serene southern site.
These really are the best gifts for women in 2022 and with Christmas just around the corner, you can't miss out on the opportunity to spoil that special someone!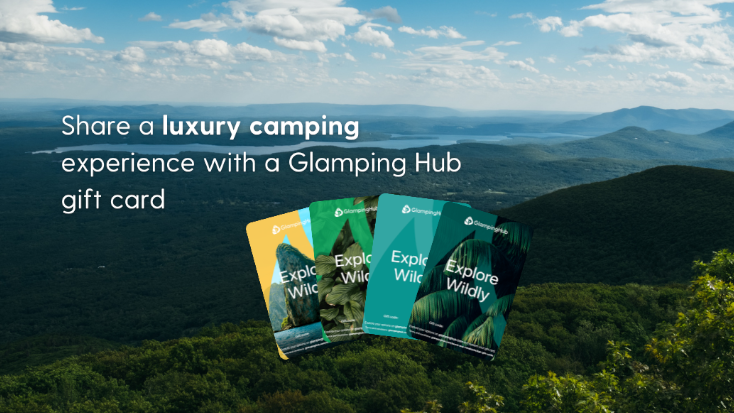 The gift of glamping has been made easy with Glamping Hub gift cards, and we have plenty more ideas to help you plan your holiday season. Check out our winter weekend getaways.