It's not surprising that with their secluded, expansive beauty, that when they've seen these national parks, movie makers are inspired to use them as locations for their films. Let us take you through some of the best famous film locations in the US with the following 5 movies National Parks have hosted. Film productions have, over the years, used national parks for their panoramic vistas, crystal-clear lakes, deserts that never end, snow-capped mountains, and giant monoliths—whether they're starring as the backdrop in thrillers and dramas or alien planets in sci-fi movies, some of the best US National Parks have long held an important and prominent role in American cinema. Keep reading and vacation like you're in a movie! National parks await!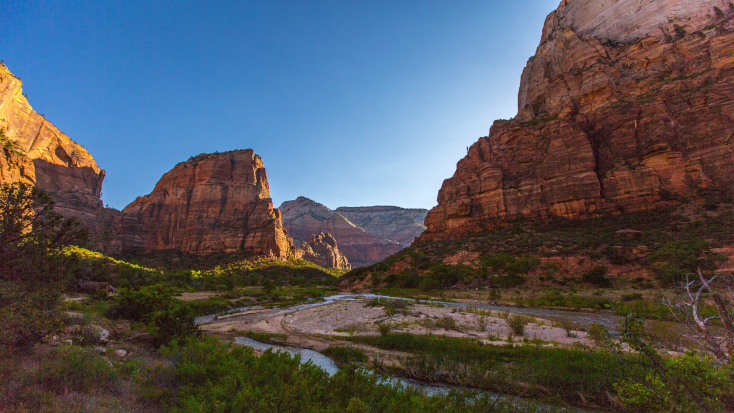 Where was Butch Cassidy and the Sundance Kid filmed? Zion National Park is among the most popular and famous film locations
The list of famous movies filmed in Utah is pretty extensive, but with Paul Newman and Robert Redford, this classic movie is one we're sure many of you have seen or at least heard of. Ever wondered, where was Butch Cassidy and the Sundance Kid filmed? Well, much of the movie was filmed in Utah's Zion National Park? Movie fans of all ages love this cinematic offering. If you can take your eyes off Paul Newman and Robert Redford long enough, you may notice some stunning natural landscapes and classic Western scenery with this bank and train-robbing bandits on the run to Bolivia. Of all the movies filmed in Zion National Park, this is the most iconic!
Channel your inner Butch Cassidy and head for Zion. This luxury tent Utah has to offer is located in Kanab and is perfect for visiting Zion National Park. Stay here and you'll be right on the southern border between Utah and Arizona, as well as roughly 10 miles east of Kanab, where you can enjoy starry nights under the magnificent southern Utah sky in the most beautiful of the Butch Cassidy and the Sundance Kid filming locations. You can channel even more of your inner cowboy here as other movies filmed in Kanab, Utah, include the original The Lone Ranger (1956).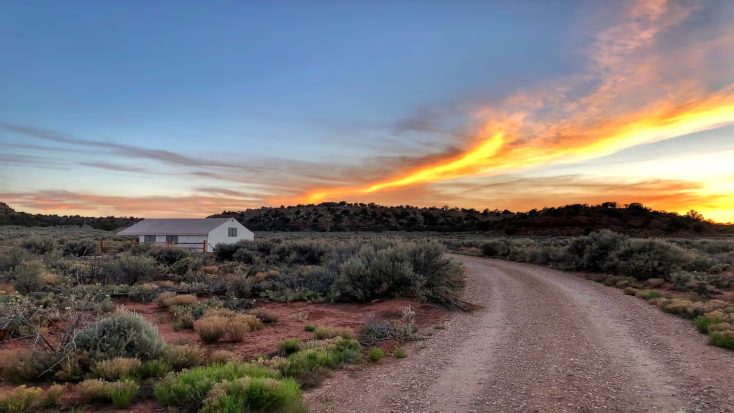 Iconic movie locations: where was North by Northwest filmed?  National Parks, movies, and presidents
Another very memorable film but just exactly where was North by Northwest filmed? The chiseled granite faces of Presidents Washington, Lincoln, Jefferson, and Roosevelt make for one of the most iconic movie locations during an unforgettable appearance in Alfred Hitchcock's dizzying thriller North by Northwest. While shooting did take place in and around South Dakota's Mount Rushmore National Memorial, the harrowing chase scene itself, against Hitchock's wishes, ended up being filmed on a replica erected on a Hollywood sound stage, sadly not with all the gravitas of national parks movies!
This safari tent is located in Keystone, South Dakota, where it is situated on a multi-acre glamping site nestled among the Black Hills. Mount Rushmore lies just a few miles away and can be seen right from the site, which is stippled with towering pine trees. For movie-buffs, this is the perfect vacation rental in South Dakota even for romantic getaways.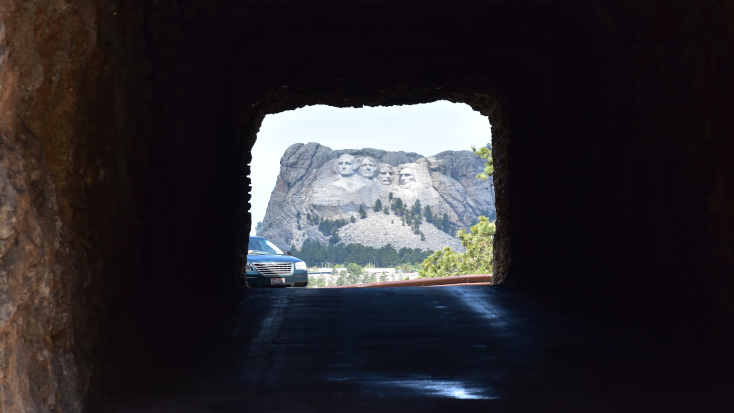 Curious about the Into the Wild film locations? Visit Denali 2021 for more famous film locations
Much of Into the Wild, a Sean Penn-directed biographical film, was shot on location at Denali National Park and Preserve. It was here that young Christopher McCandless (played by Emile Hirsch) attempted to live off the land in an abandoned bus parked along the remote Stampede Trail. We wouldn't recommend exploring the natural wonders of Denali 2021 in the same, some would say reckless nature that McCandless did, but the stunning beauty captured by this film does make us want to head for the great outdoors in one of the very best famous film locations.
Located in Talkeetna, Alaska, this is the perfect choice for glampers hoping to enjoy a secluded and quiet vacation in the heart of the Alaskan wilderness. With an amazing lakeside location, glampers will be able to enjoy all that Denali National Park has to offer. This part of the world boasts beautiful scenery and is a great opportunity to have some truly unique experiences, including glamping in unusual cabins and one of the popular flight tours on offer in the area.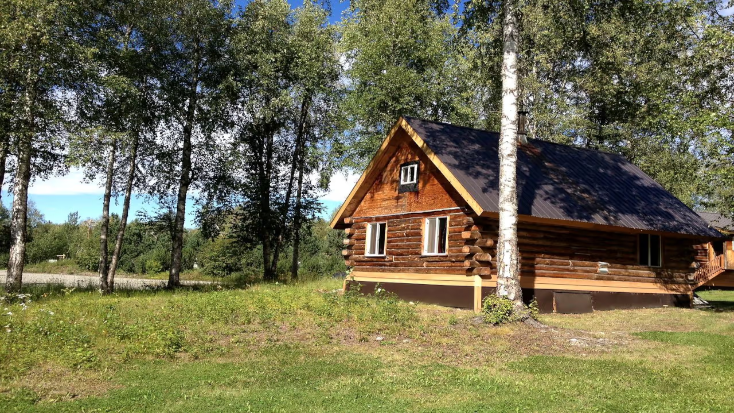 Which national park can be seen in the movie Dances With Wolves?
Ever wondered which national park can be seen in the movie Dances With Wolves, or asked yourself where was Dances With Wolves filmed? Having been badly wounded, Lt. John Dunbar (Kevin Costner), a Civil War hero, makes his way to the Western frontier. There he finds Indians, buffalo, a dancing wolf, and Mary McDonnell. Badlands National Park can be seen in the movie Dances with Wolves. Camera crews filmed the movie at a variety of locations, but the most gorgeous, mixed-grass prairie landscape they found was at Badlands National Park in southwestern South Dakota.
For things to do in Badlands National Park in 2021, be sure to watch the film before you go which will inspire your travels when seeing the Badlands attractions: another one of the popular and most intriguing famous film locations.
This family-friendly cabin is located in a small community just off scenic Rimrock Highway. This rental has a great central location in the Black Hills, South Dakota—just 15 minutes from Rapid City and approximately 30 to 45 minutes to nearby tourist destinations, such as Keystone, Mt. Rushmore, Hill City, Crazy Horse, Custer, and Deadwood. Whether guests are looking to hike and explore, shop and sightsee, or just relax, this cabin will make a glamping trip to South Dakota enjoyable for everyone.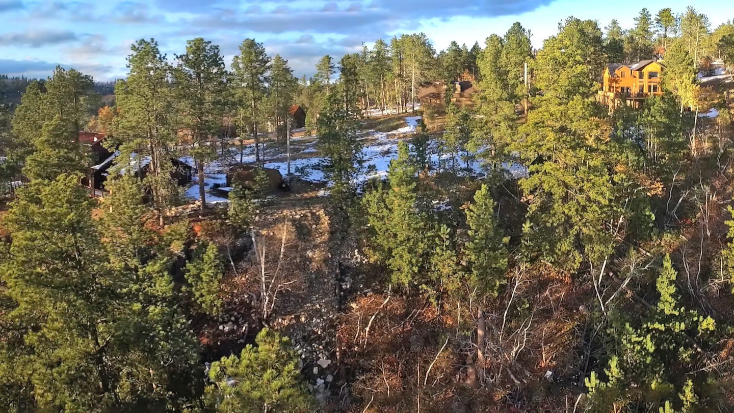 Star Wars Episode VI—The Return of the Jedi: where was the battle of Endor filmed? Star Wars trivia uncovered in 2021
If you've seen this infamous saga, you'll probably remember the Ewoks, those little, furry creatures living on the forest moon of Endor. So, where was Endor filmed? Well, those small, bear-like creatures actually live in one of the most spectacular forests in California. In the Redwood National and State Parks stands the forest of mighty trees at more then 300 feet high, more then 2,000 years old, and with an all but closed canopy of towering Redwoods.
This gorgeous cabin rental California is home to offers a private oasis where glampers can relax and enjoy nature. Nestled among towering redwoods, the rental is just 10 minutes from both Eureka and Arcata. In addition, glampers will be just one and a half miles from the bay and a short 15 minutes from a wide range of the local and best beaches in America. And of course, Redwood National Park is also located nearby and is well worth a visit for those looking to discover even more famous film locations in 2021!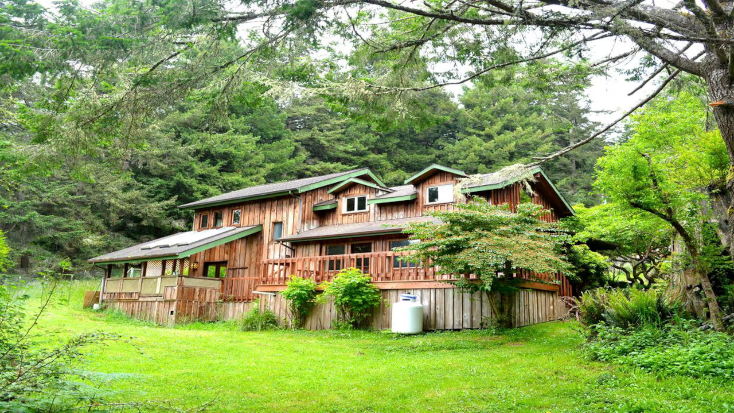 ---
Looking for more accommodations? Head to Glamping Hub for our full inventory!