Editor's note: Each month, we like to introduce one of our wonderful Hosts of the Month and ask what inspired them to create a glamping site. This month, we're showcasing our Host of the Month for March 2023, Jim in Texas. Jim started his glamping site with the dream to share nature with his guests while being able to protect and nurture the wildlife in the area. Discover how this great-grandfather turned a passion for the environment into a thriving business.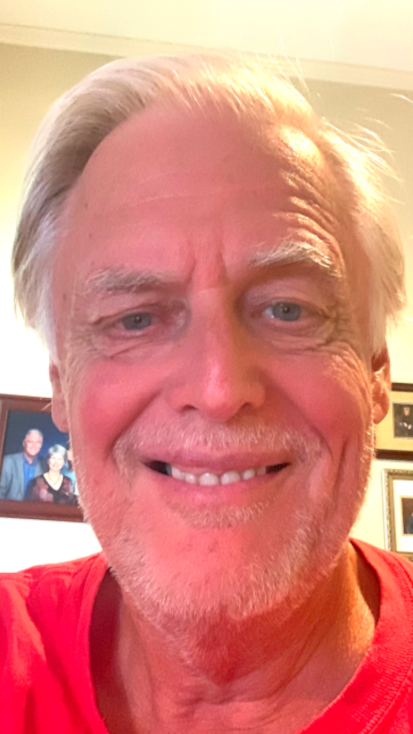 Tell us a bit about yourself…
I'm a proud great-grandfather, photographer, nature lover, and business mentor. I enjoy visits from families and introducing kids to our many wildlife features.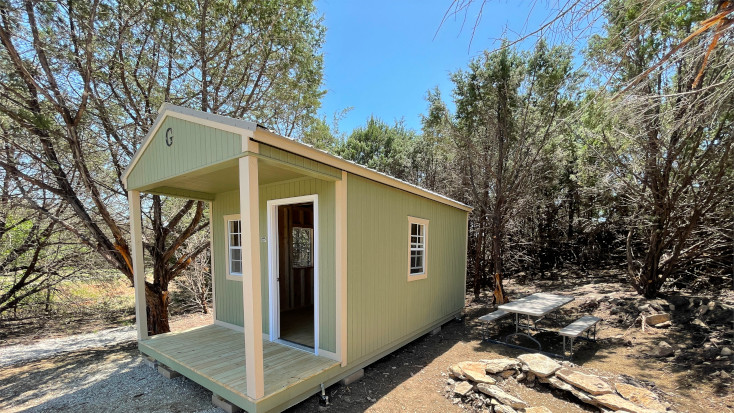 What attracted you to owning a glamping property?
I have been in construction, property rental, and the great outdoors all my life. When the opportunity came to build, from scratch, a new forty-foot-deep lake, lodge, cabins, and campgrounds; all while protecting and nurturing wildlife, I had to grab it. It has been a very special gift.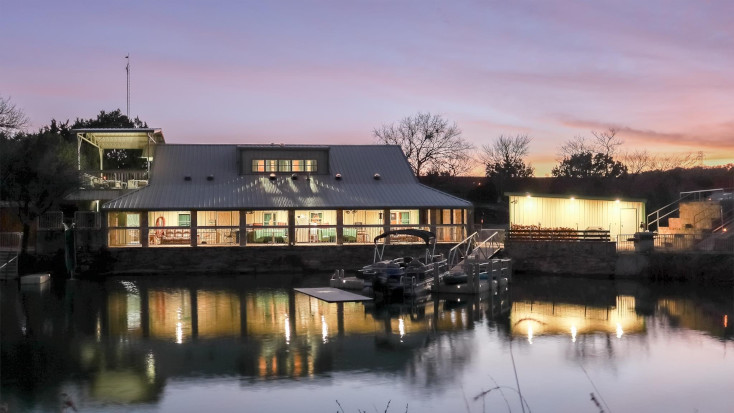 Every glamping site has a special story, could you tell us about yours?
I set out to serve the different needs of our guests with tent sites, rustic cabins, fully furnished cabins, and various amenities and activities to enjoy. Included in your stay here you'll have access to fishing, boating, swimming, hiking, biking, wildlife viewing, nature exploration, star and night observatory, hayrides, firepit experiences, and athletics on our baseball, soccer, basketball, and sand volleyball courts. We believe in providing our guests with a fun outdoor adventure!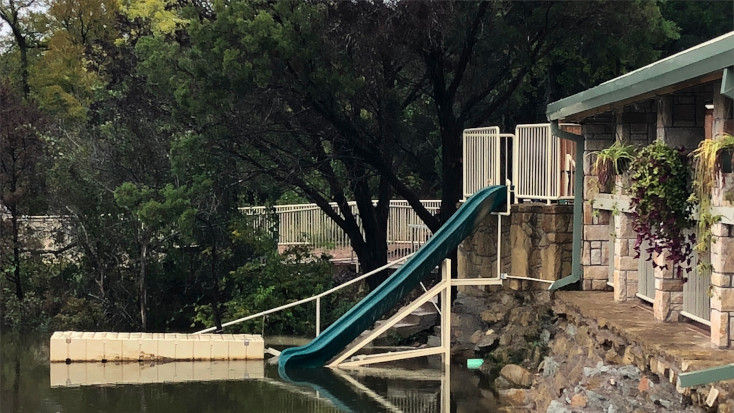 Can you tell us about your most memorable guest experience to date?
We host a Middle School Family Outdoor Adventure Weekend every year. It's incredible to see kids enjoy catching their first fish, starting a campfire, or watching deer closeup for the very first time! Being able to share our space and provide this experience to families is very important to us.
If you could have anybody stay at your accommodation, who would it be and why?
It would be a family wanting to introduce their children to mother nature. Our space is designed to cater to families of all sizes who want to share an outdoor adventure.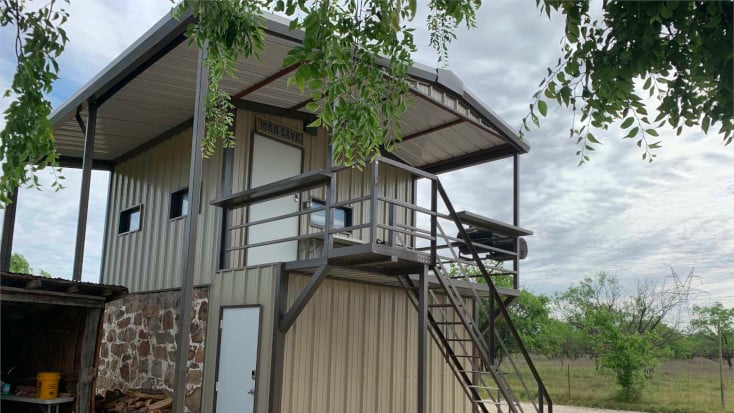 What are some of the challenges you face and what have you learned since opening?
The considerable maintenance and repairs necessary to continue providing an outstanding experience; require full-time attention. It's important to have support and a good team to help you stay on top of all the details.
How was your first time hosting?
It was a very informative experience because the guest saw what could be added to our glamping site to enhance the educational features of the 188-acre property. Their feedback has been invaluable.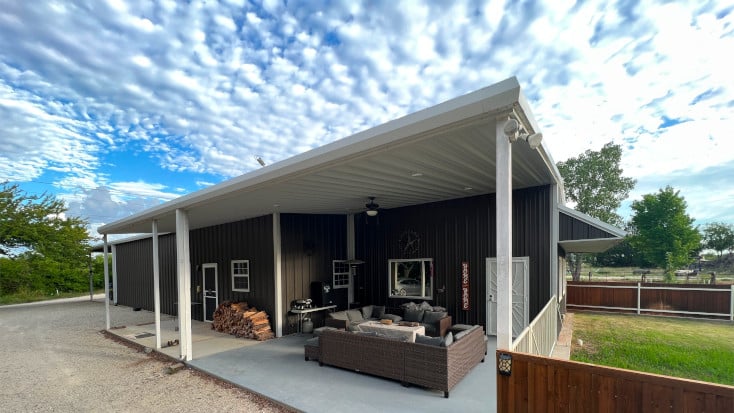 What do you love the most about running a glamping site?
Meeting new guests and seeing kids thrilled about the experience. We love nature and the environment and being able to share this is a great joy!
Where is your ideal holiday destination? Other than your glamping property of course!
I have traveled to every continent and every featured foreign destination you could probably think of. Now, I thoroughly enjoy sitting on the porch of my personal cabin on the ranch, overlooking the lodge and the lake and the docks and the forest. I can't think of any place I'd rather be.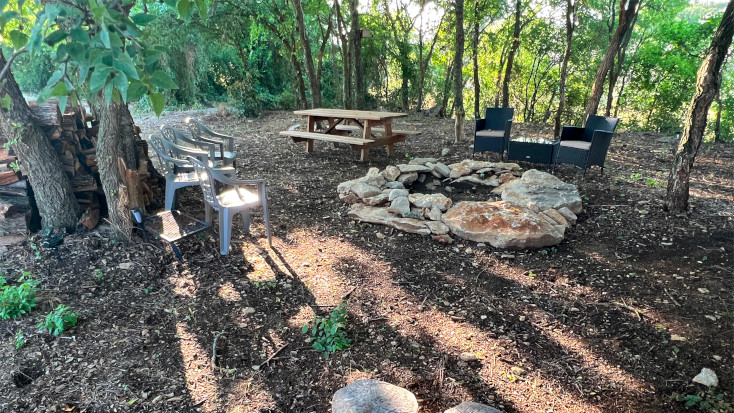 What advice would you give to anyone looking to start or improve their own glamping business?
Make certain to get good advice from experienced professionals and from local authorities who have jurisdiction over your property. It has proved invaluable in the creation and expansion of our glamping site.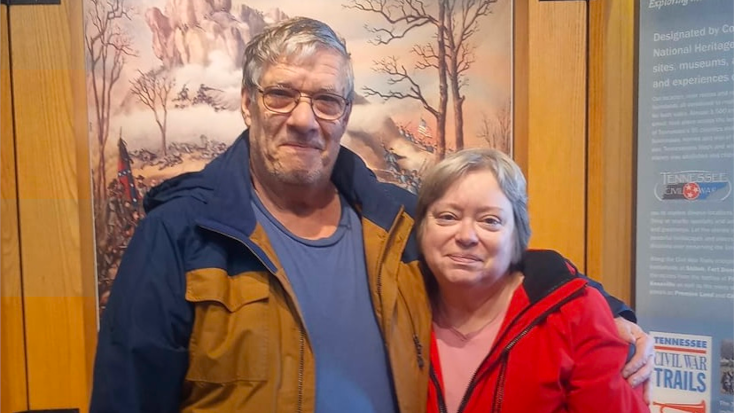 Our community of hosts means everything to us here at Glamping Hub, which is why we love to share their stories in our Host of the Month feature. If you love traveling with the whole family, pets included, then this lodge in Jacksboro, Texas is for you! Prefer to go off the grid for a peaceful weekend of wildlife watching? This cabin is ideal. Enjoy a secluded weekend away with plenty of fishing or a relaxing retreat for two. Don't miss out on this unique glamping lodge, suitable for large groups, surrounded by the Texas countryside!
If you enjoyed our Host of the Month for 2023 and would like to participate or if you have stayed with one of our incredible hosts recently and would like to nominate them for Host of the Month; send us a message via Facebook or Instagram!