Editor's note: Each month, we like to introduce one of our wonderful Glamping Hub hosts and ask what inspired them to create a glamping site. This month, we're showcasing Glamping Hub's Host of the Month for August 2023: Claudia and Gabriel in Honduras. This brother and sister duo recently embarked on their glamping business adventure. Together they turned their passion for nature and hospitality into a glamping site immersed in nature. Discover how they turned their shared dream into a thriving glamping business with this luxury A-frame cabin.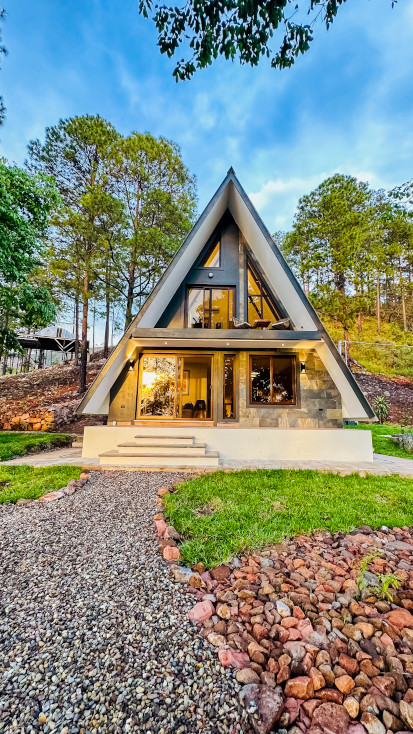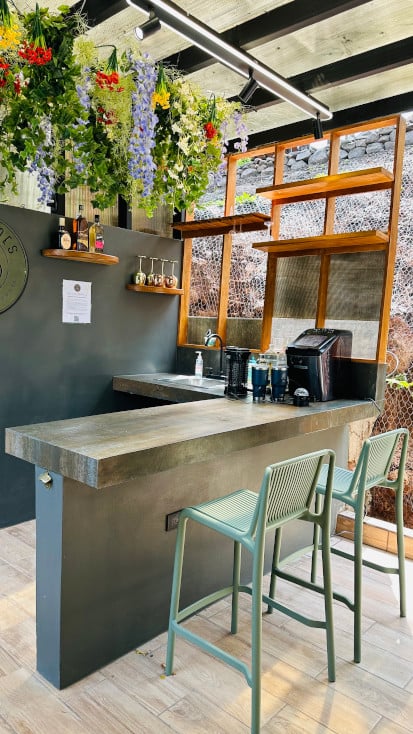 Host of the Month, August 2023, tells us a bit about themselves
We're two siblings who decided to open a Glamping Village in Honduras, Central America. We built an A-frame house, super modern and with luxury amenities for a unique glamping experience. We also opened a geodesic dome, which with a space theme allowing guests to sleep under the stars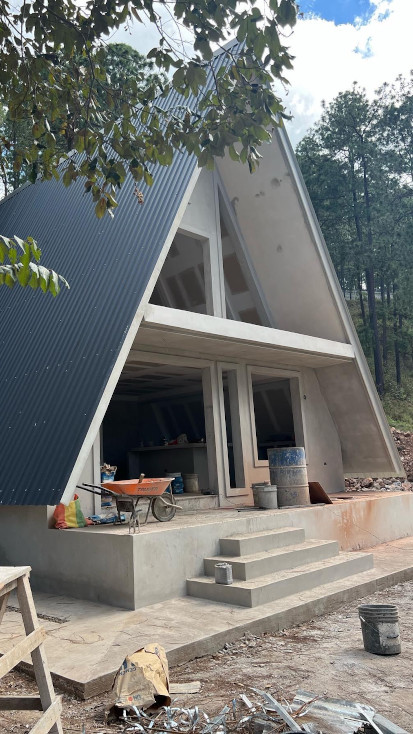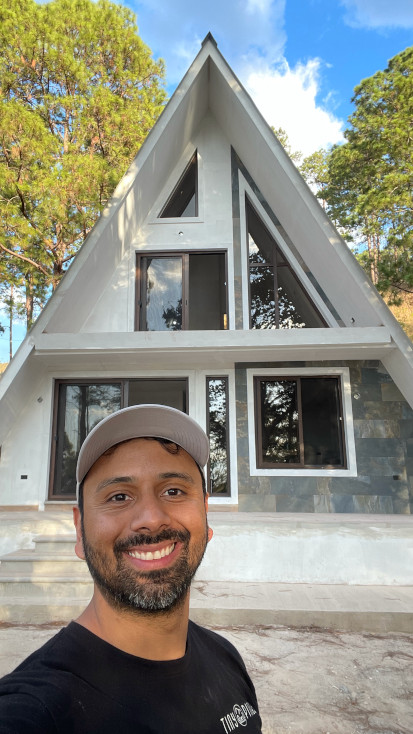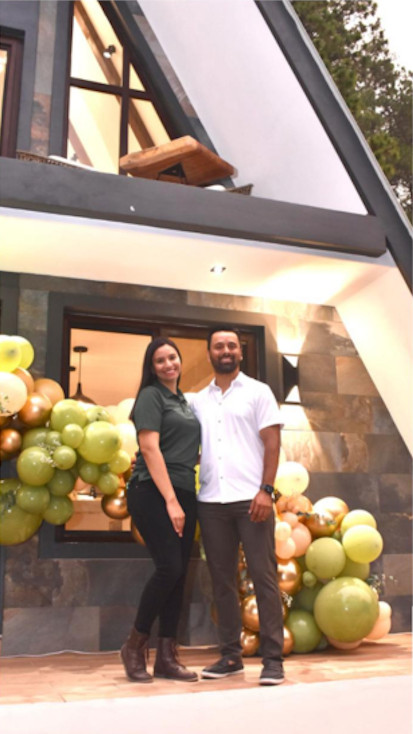 Discover what attracted our Host of the Month for August 2023, to owning a glamping property
Owning a glamping property is a dream come true for me. The allure of owning a glamping property lies in the perfect blend of nature, adventure, and hospitality. As a nature enthusiast myself, I have always been drawn to the beauty and serenity of the great outdoors. Creating a space where guests can immerse themselves in nature. Whilst enjoying the comforts of a cozy cabin is truly fulfilling.
Glamping allows me to share my passion for the outdoors with others, providing them with a unique and memorable experience. Seeing guests connect with nature, unwind by the fire pit, and stargaze under the clear night sky brings immense joy. Moreover, the sense of community that glamping fosters, with guests bonding over shared experiences and adventures, is truly heartwarming.
Ultimately, owning a glamping property like our A-frame getaway allows me to combine my love for nature with my desire to provide exceptional hospitality. It's an incredible journey, and I feel privileged to be a part of creating lasting memories for our guests in this enchanting setting.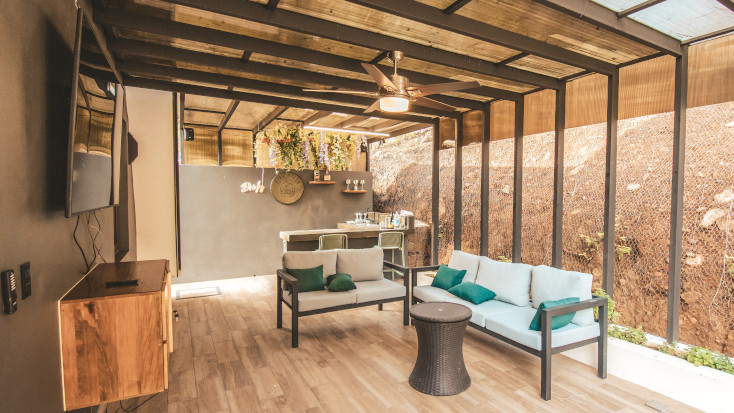 Every glamping site has a special story, could you tell us about yours
It all began back in 2021 when I decided to turn my passion for nature and hospitality into reality. Inspired by the Tiny House movement and the beauty of A-frame cabins, I envisioned creating a unique glamping experience in the heart of the Honduran forest.
The property where our A-frame getaway now stands has been in my family for over 80 years, and it holds a special place in our hearts. The idea of preserving its natural beauty while providing guests with a cozy and luxurious retreat was the driving force behind this venture.
Together with my sister Claudia, we worked tirelessly to bring the dream to life. We considered every detail carefully, from designing the A-frame getaway to curating the amenities and experiences.
Our aim was to create a space where guests could escape the hustle and bustle of daily life and reconnect with nature in a meaningful way. We wanted to offer a blend of comfort and adventure, where travelers could immerse themselves in the serenity of the forest while enjoying modern luxuries.
Since opening our doors, the response has been overwhelming, and it fills me with joy to see our guests cherishing their time here. It's become a place where memories are made, love is celebrated, and connections are deepened.
In a nutshell, this is more than just a glamping site; it's a labor of love and a testament to our commitment to providing a one-of-a-kind experience for every guest that walks through our doors.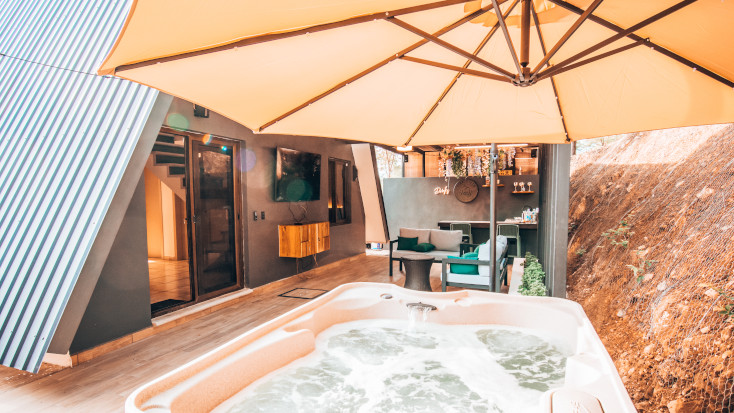 Host of the Month for August 2023 tells us about their first time hosting.
Nerve-wracking! We didn't think we were ready and the guest would leave us a bad review. But the result turned out quite to the contrary; they were delighted and left happy.
Can you tell us about your most memorable guest experience to date?
One of our most memorable guest experiences was when we had a lovely couple who got engaged in our property. They had come all the way from another country to spend a special weekend at our A-frame getaway.
Upon their arrival, they were amazed by the beauty of our property and the breathtaking views of the surrounding forest. They mentioned that they had been following our journey on social media and had been dreaming of staying with us for a long time, ever since we began posting pictures of our construction!
During their stay, they enjoyed all the amenities we offer, from relaxing in the outdoor hot tub under the starlit sky to having a cozy bonfire and roasting marshmallows. The soon-to-be groom was super nervous and we offered to help with the decor and pictures.
What made this experience truly special was the connection we built with them. Spending time chatting and sharing stories by the fireplace. They left us the sweetest handwritten note expressing their gratitude for the unforgettable experience.
We feel incredibly grateful for every guest who chooses to stay with us, and it's experiences like these that fuel our commitment to providing exceptional hospitality and a unique escape into nature. We look forward to creating more unforgettable memories for our future guests.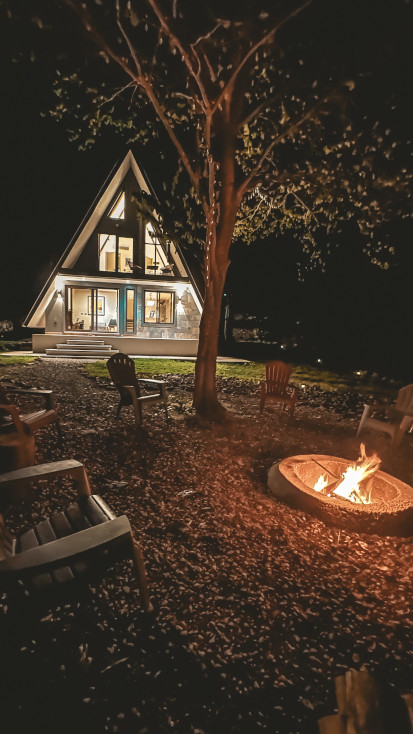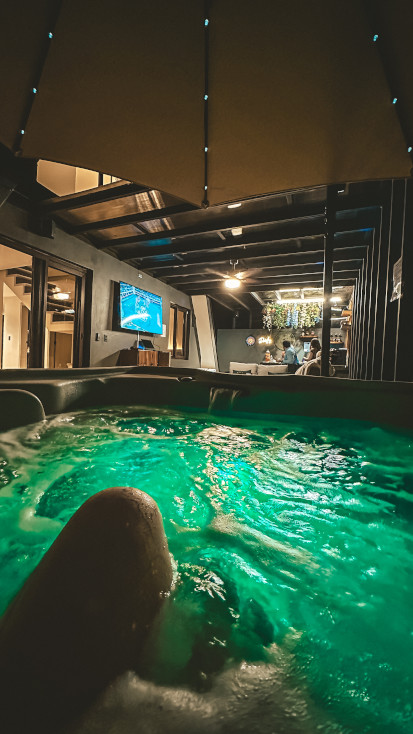 If you could have anybody stay at your accommodation, who would it be and why?
Levi Kelly, a tiny house YouTuber who inspired us during the Pandemic to embark on this journey.
Our Host of the Month for August 2023 loves to travel! Find out where they want to go next
Any place with a beautiful beach, white sand, and a relaxing, chilled-out vibe.
Here's what our Host of the Month for August 2023 loves most about running a glamping site
Seeing the joy and happiness on our guests' faces is what makes hosting so rewarding. We take pride in creating memorable experiences that our guests will cherish for a lifetime. It's moments like these that remind us why we are so passionate about what we do. We love the fact that our brand will now remind them where they got engaged.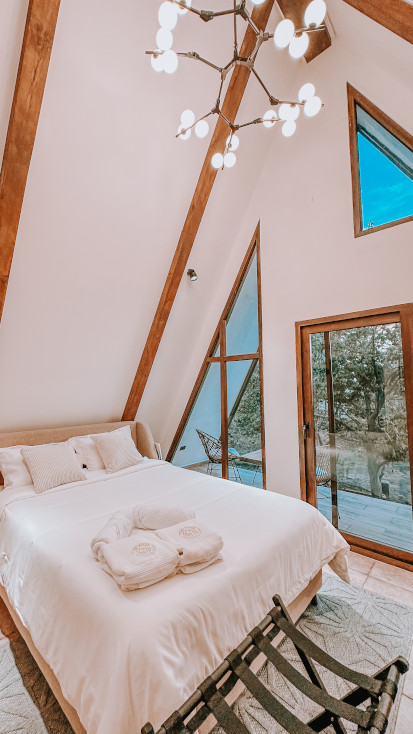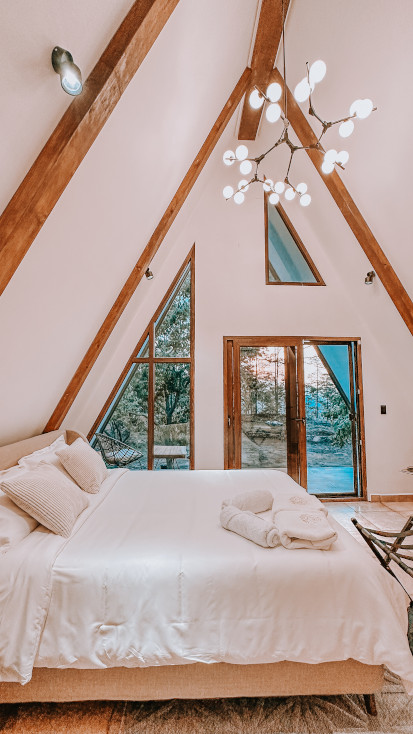 What are some of the challenges you face and what have you learned since opening?
Operational Efficiency: Managing a glamping property requires careful coordination of various services and amenities. Initially, we encountered some difficulties in streamlining operations, but we have learned to prioritize efficiency and communication to ensure a smooth guest experience.
Marketing and Visibility: Establishing our glamping site as a desirable destination in the market was a significant challenge. We had to learn effective marketing strategies to reach potential guests and leverage social media platforms and partnerships with influencers to increase our visibility.
Guest Expectations: Meeting and exceeding guest expectations is always a priority. As we welcomed more guests, we learned the importance of personalized service and attention to detail to create unforgettable experiences for each individual.
Sustainability Practices: Integrating sustainable practices into our operations was a learning process. However, we realized the significance of being eco-conscious and have since implemented measures to minimize our environmental impact.
Staff Training and Development: Building a reliable and skilled team was crucial to delivering exceptional service. We invested time and effort in staff training and development, fostering a culture of continuous improvement.
Some advice from our Host of the Month for August 2023, for anyone looking to start or improve their glamping business.
Focus on hospitality and the guest experience. If you spend time on these two items, money will come on its own.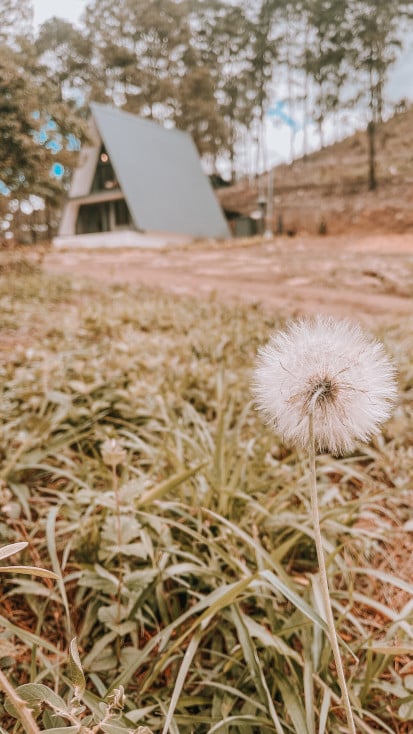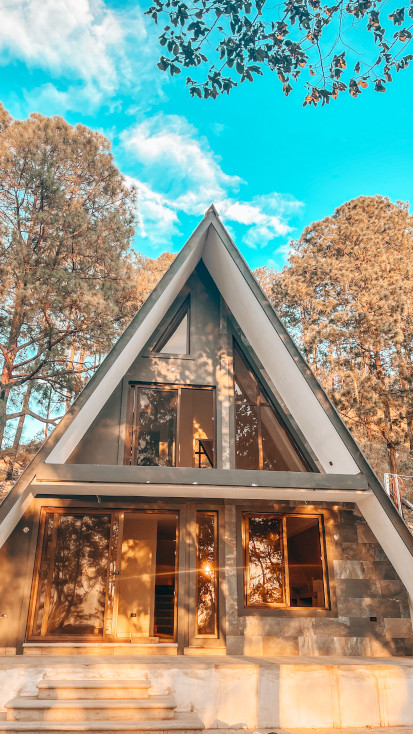 Our community of hosts means everything to us here at Glamping Hub, which is why we love to share their stories in our Host of the Month feature. If you would like to have a truly special personalized glamping experience surrounded by beautiful nature this A-frame in Cuesta El Rodeo, Honduras is for you. Try this unique romantic getaway for that special occasion and enjoy a luxury stay with top-of-the-line amenities in Comayagua, Honduras. If you're after a tropical break or a beach getaway try this beautiful bubble.
Before you go! Have you stayed with one of our incredible hosts recently? Nominate them for Glamping Hub's Host of the Month. Send us a message via Facebook or Instagram explaining who you've chosen and why!